You know how there are people out there who hate to have their photo taken.  The ones who run and hide, or use a small child as a human shield when someone picks up a camera?  Yeah, those types.  Well, they are my favorite to photograph.  I find models a bit boring as they already know what to do and don't challenge me.  But a camera shy person.  Now that is a challenge I am ready to accept.  There nothing more satisfying than sitting with a woman who figured we would be lucky to get one decent shot of her and have her now struggling to narrow her choices down to her top 20.
I'm Mandi and I am your photographer.  I was a women's health nurse consultant for 15 years and then the last 10 years I have been photographing primarily women.  My goal in life is to do my part to start a Mojolution.  A revolution of girl power of feminine mojo.   My life partner Craig was a business analyst who thought I was having too much fun and decided to join me in the business.  He does all of the stuff I don't like to do plus he is amazing at post-production (making you look even more amazing than I did when I took the image).   He has a very gentle hand with it and is always respectful only amping up the colour saturation and doing the post work that people have requested.
This photo was taken at the Wellington Airport Community Service Awards.  In 2017, we started a body compassion trust to help us carry on the Girl Power work our studio had initiated around the country.   We managed to win the Health and Wellbeing category which we were pretty chuffed about.
Here is a wee video that explains the work we do.  10% of all sales goes to support the work of the trust.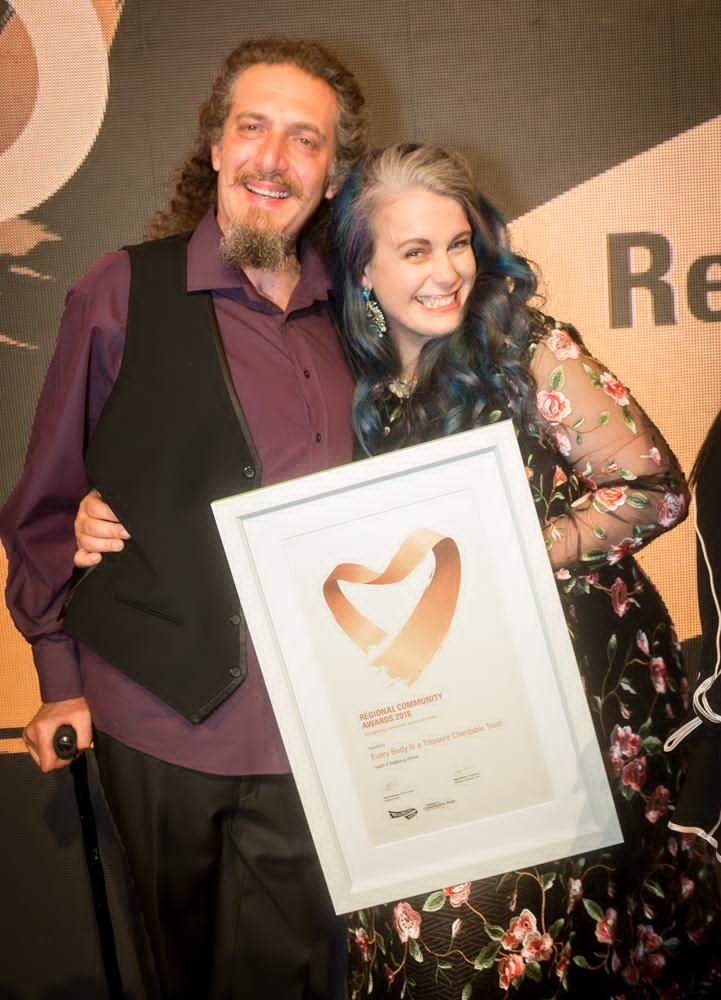 About / Contact Us
Updated on 2019-02-06T18:45:18+13:00, by Mandi.