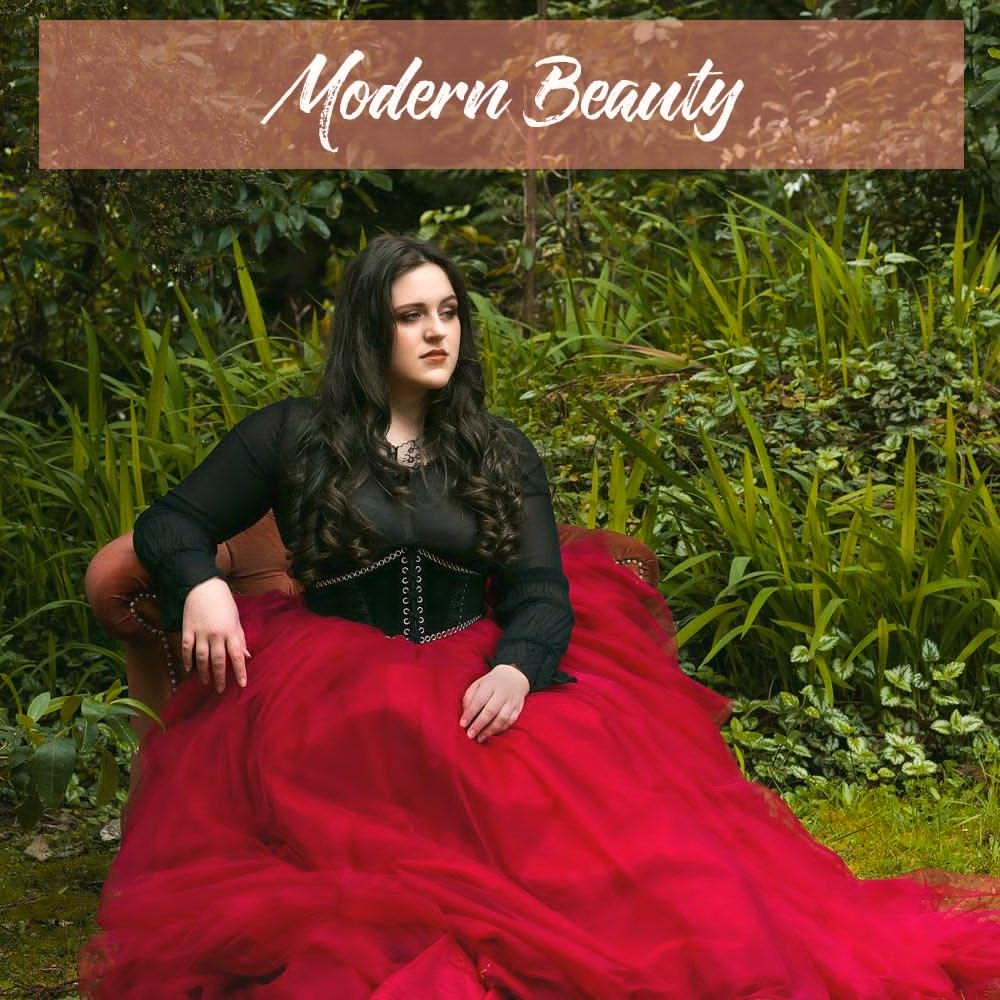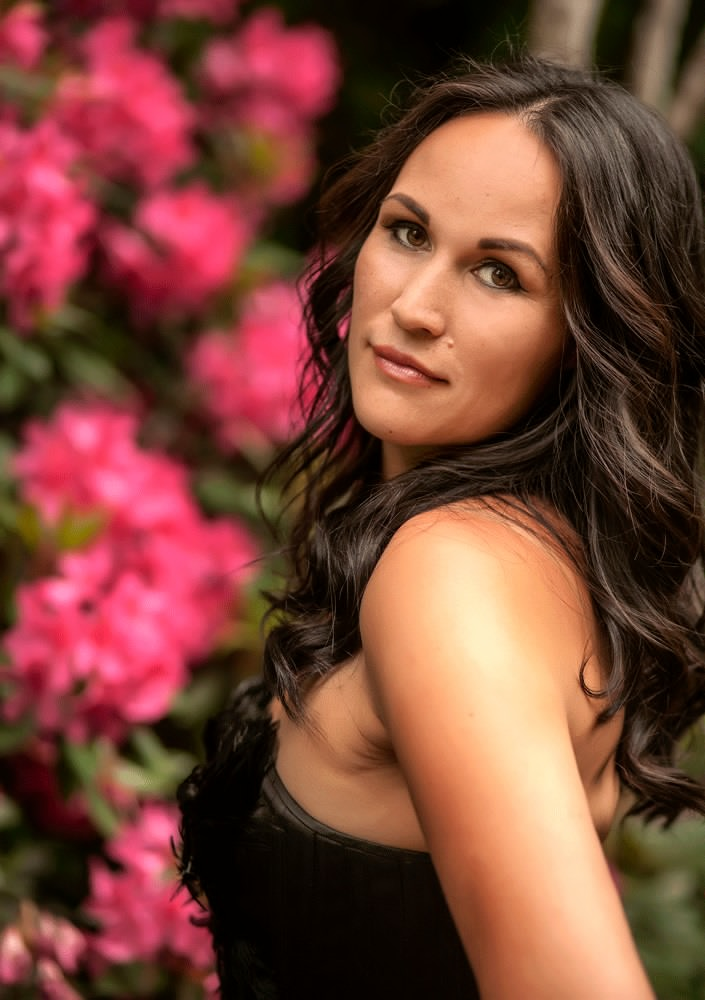 Modern Beauty and Glamour Photography
Photographs that celebrate you at this gorgeous important stage of your life.
Often booked when:
there is a significant birthday or event to mark
you are recovering from a Mojo hit and need a boost
when something brilliant has happened and you want to celebrate.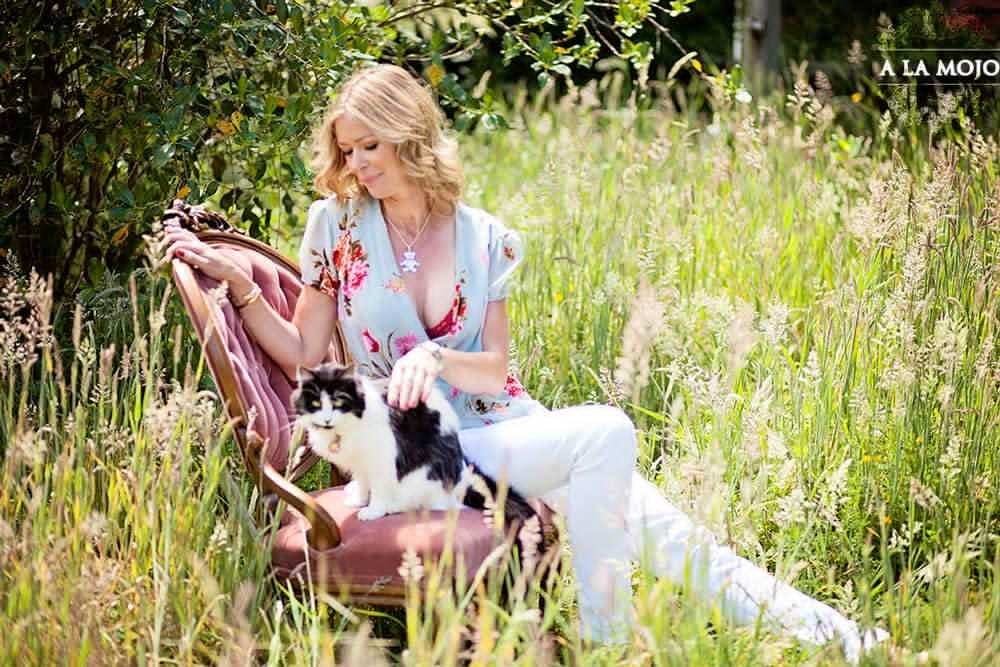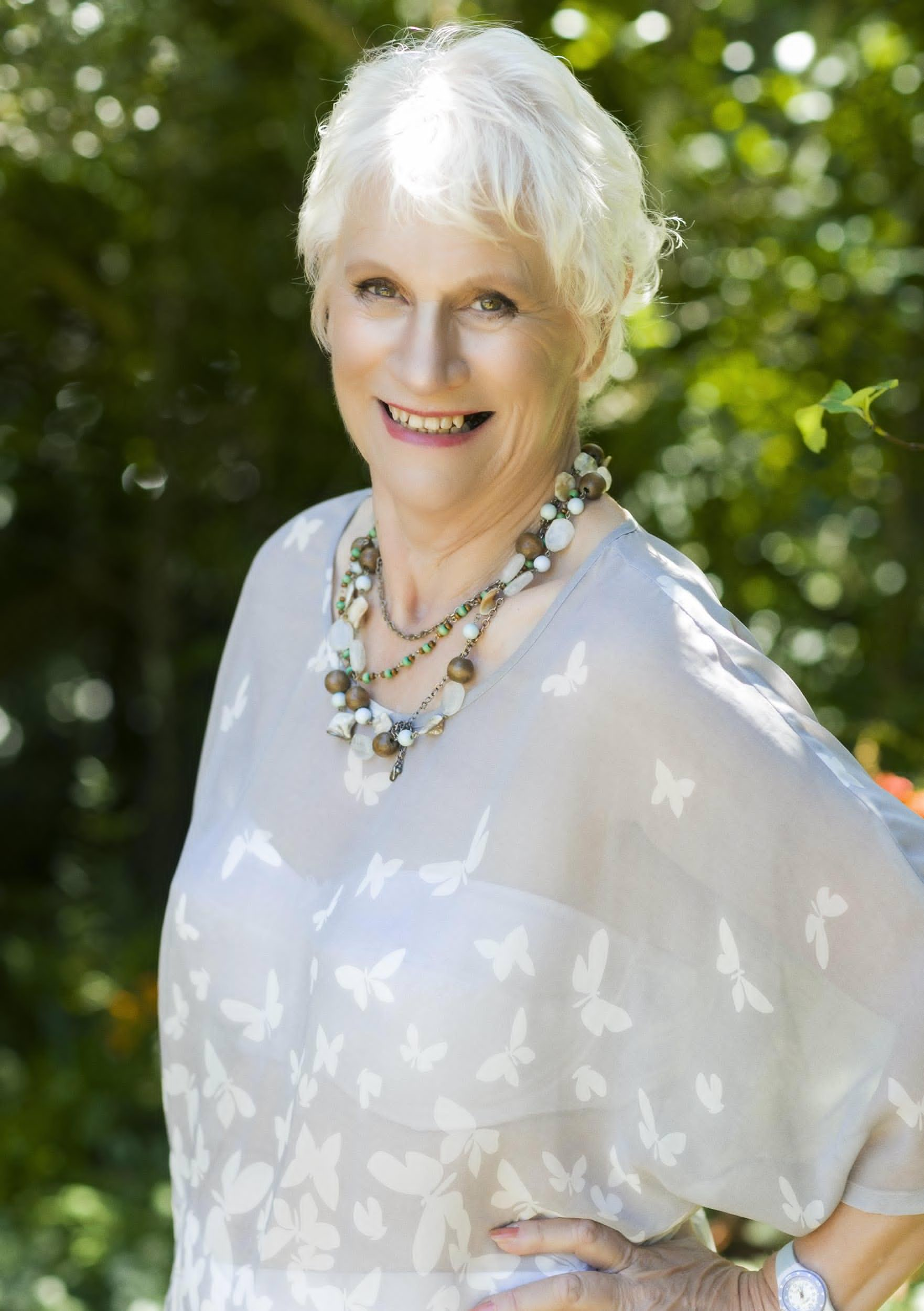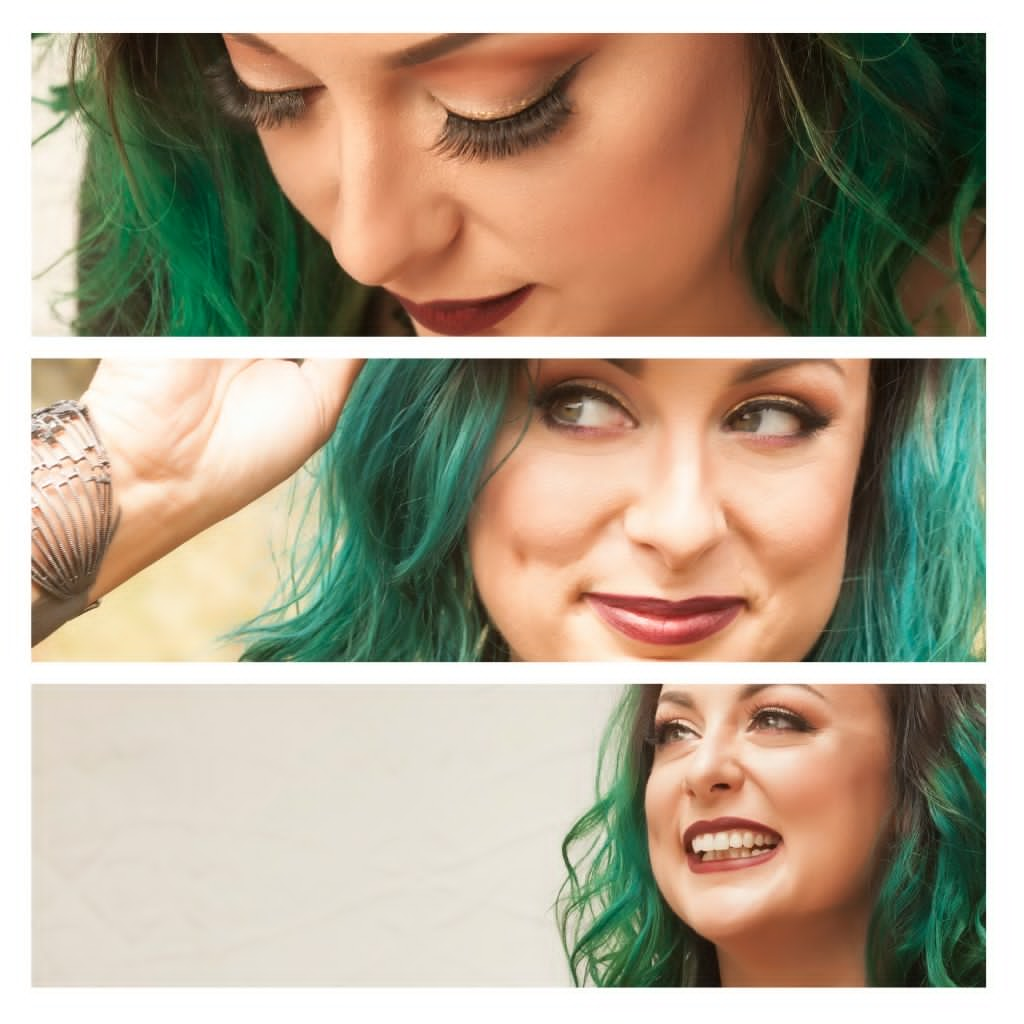 These sessions support you to:
Dial down your inner critical voice.
Truly understand your own unique beauty.
Learn how to move and pose to show off your most favourite bits.
Develop a rich base of self - compassion (Mandi's superpower)
Showcase the lovely quirks in your personality
Highlighting your individual style and preferences (or helping you to find it if you are looking)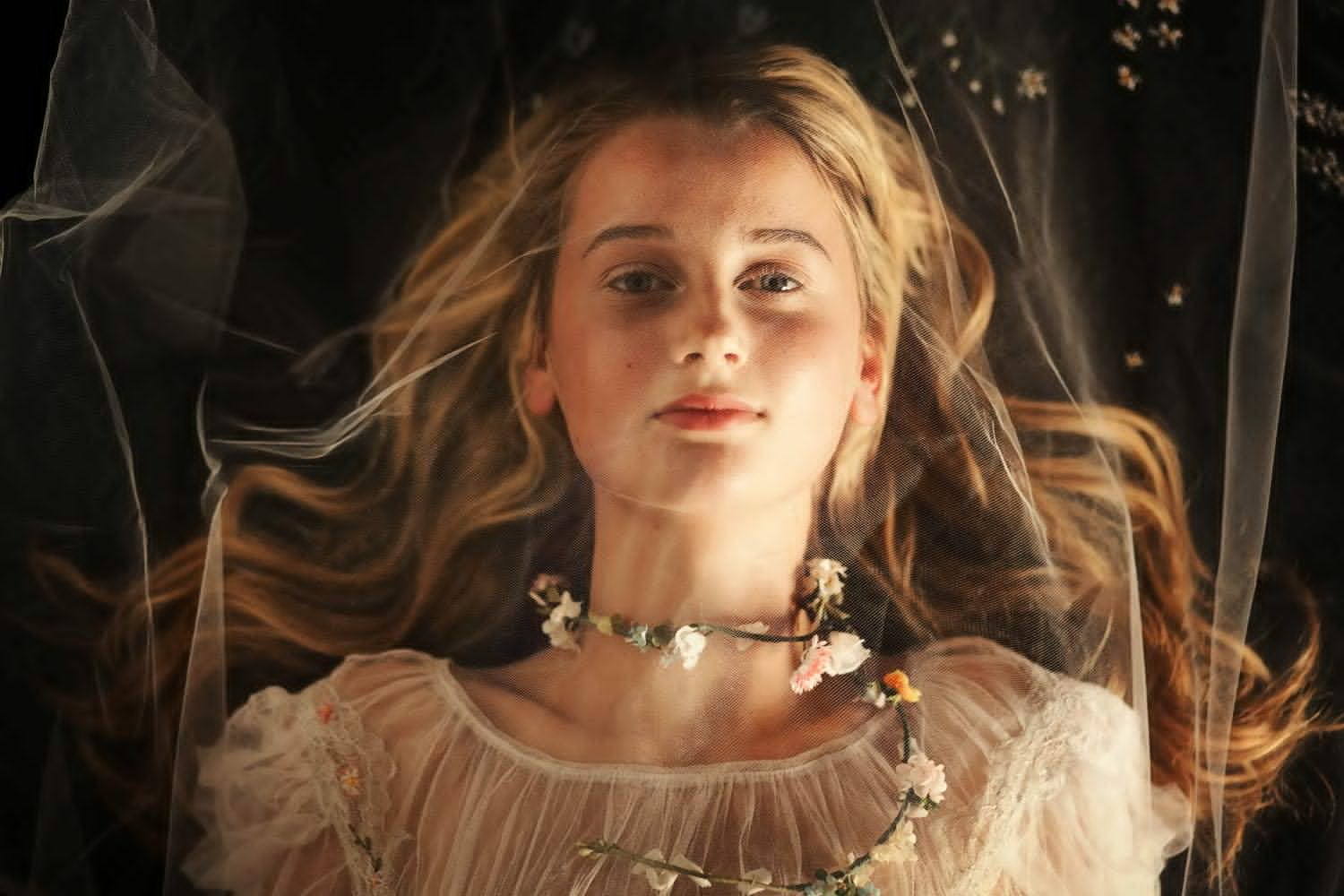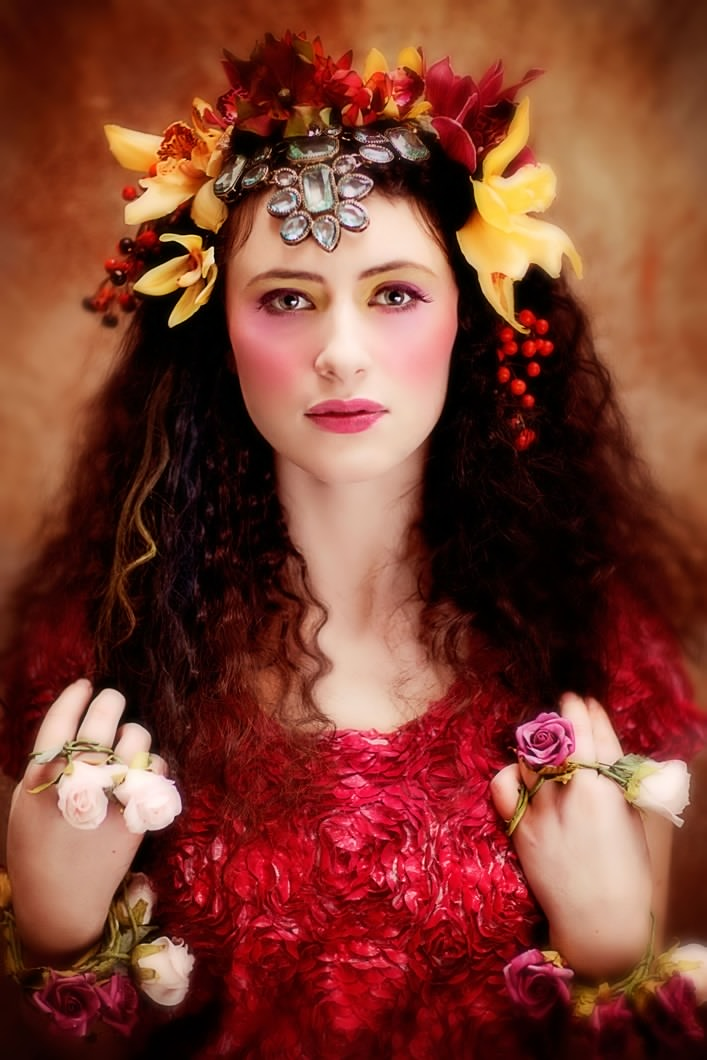 You can use these images for
Creating family heirlooms and capturing yourself at this special time in your life.
Social media imagery or professional imagery
Personal branding if you run a business
Family photos as well (yes you can bring the crew along if you like...or make it just about you...your call)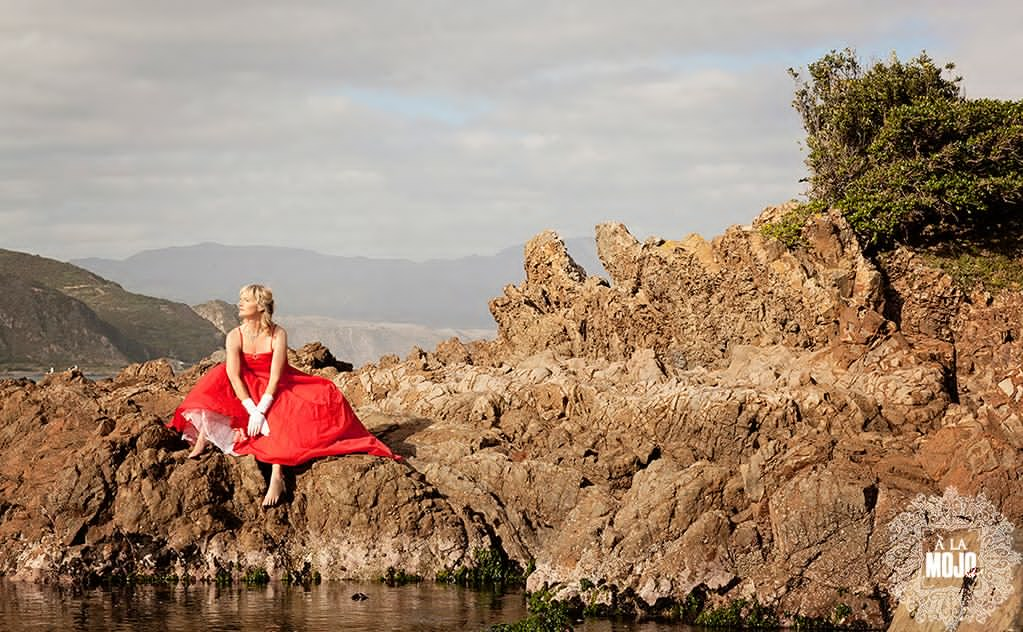 How the 1/2 day sessions unfold
First we Chat
Preshoot phone consultation a week before your shoot, where we discuss your dreams and plans for your photosession.
You come to the retreat, and we sit down and have a cuppa, and a chat.  Here we dive deep into who you are and what we are going to be celebrating.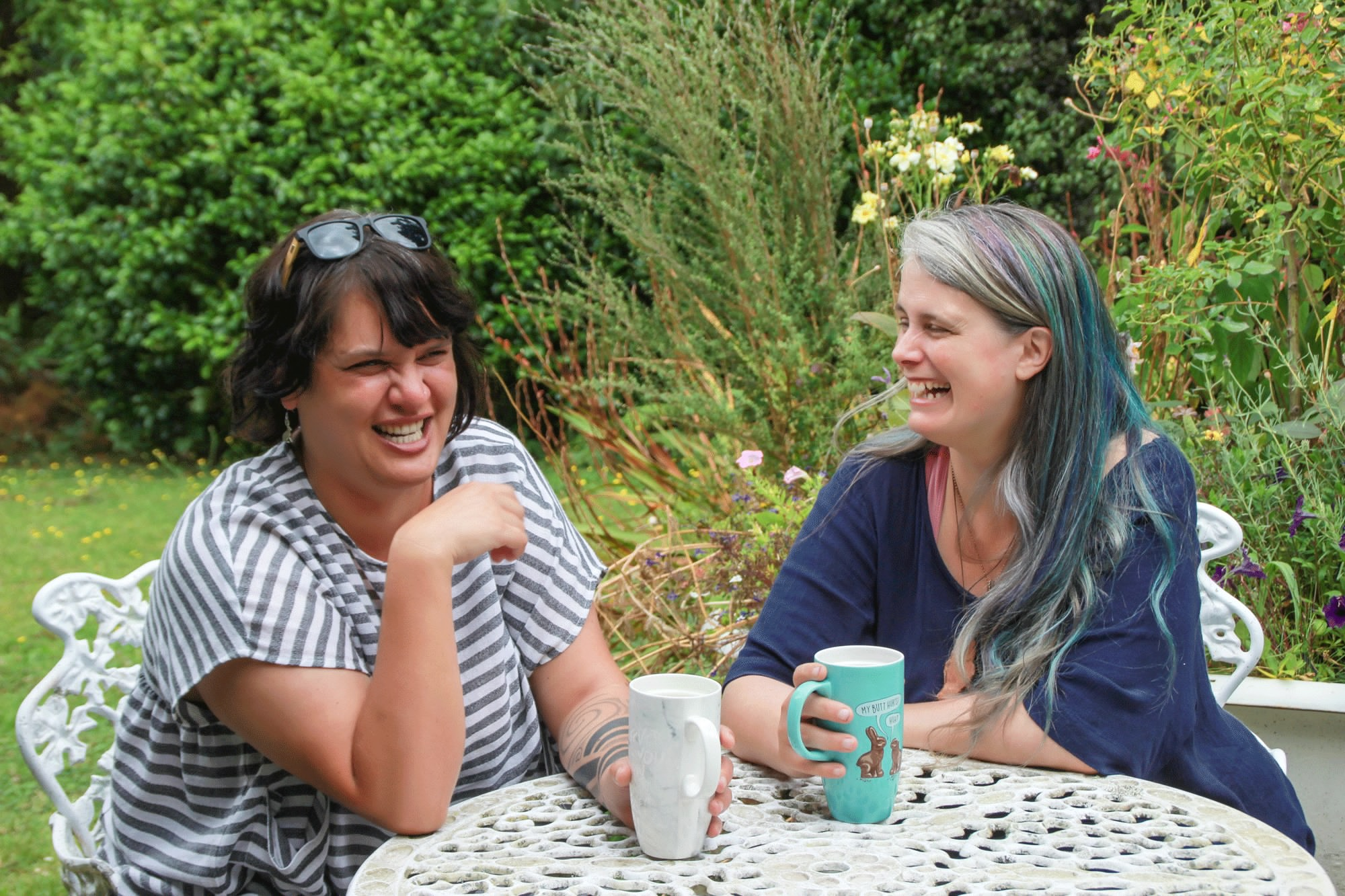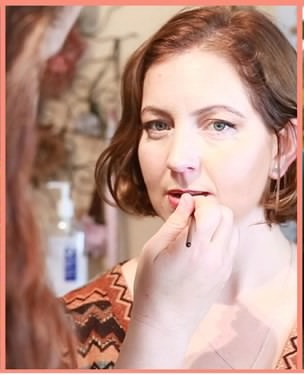 After reviewing your Pinterest board we start doing hair and makeup at the makeup bar.
In the makeup session, I work my artistic magic as well as my relaxation magic on you.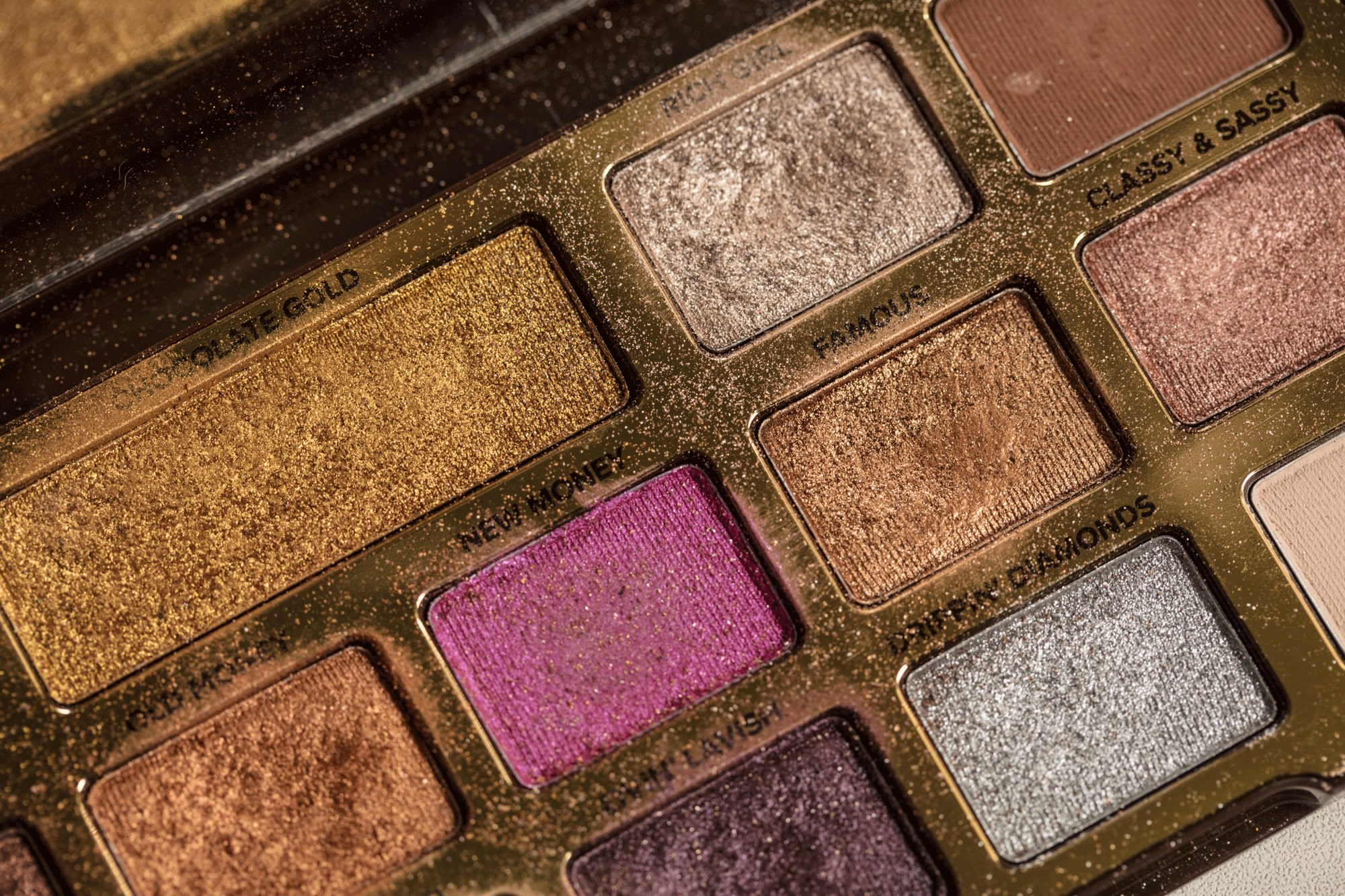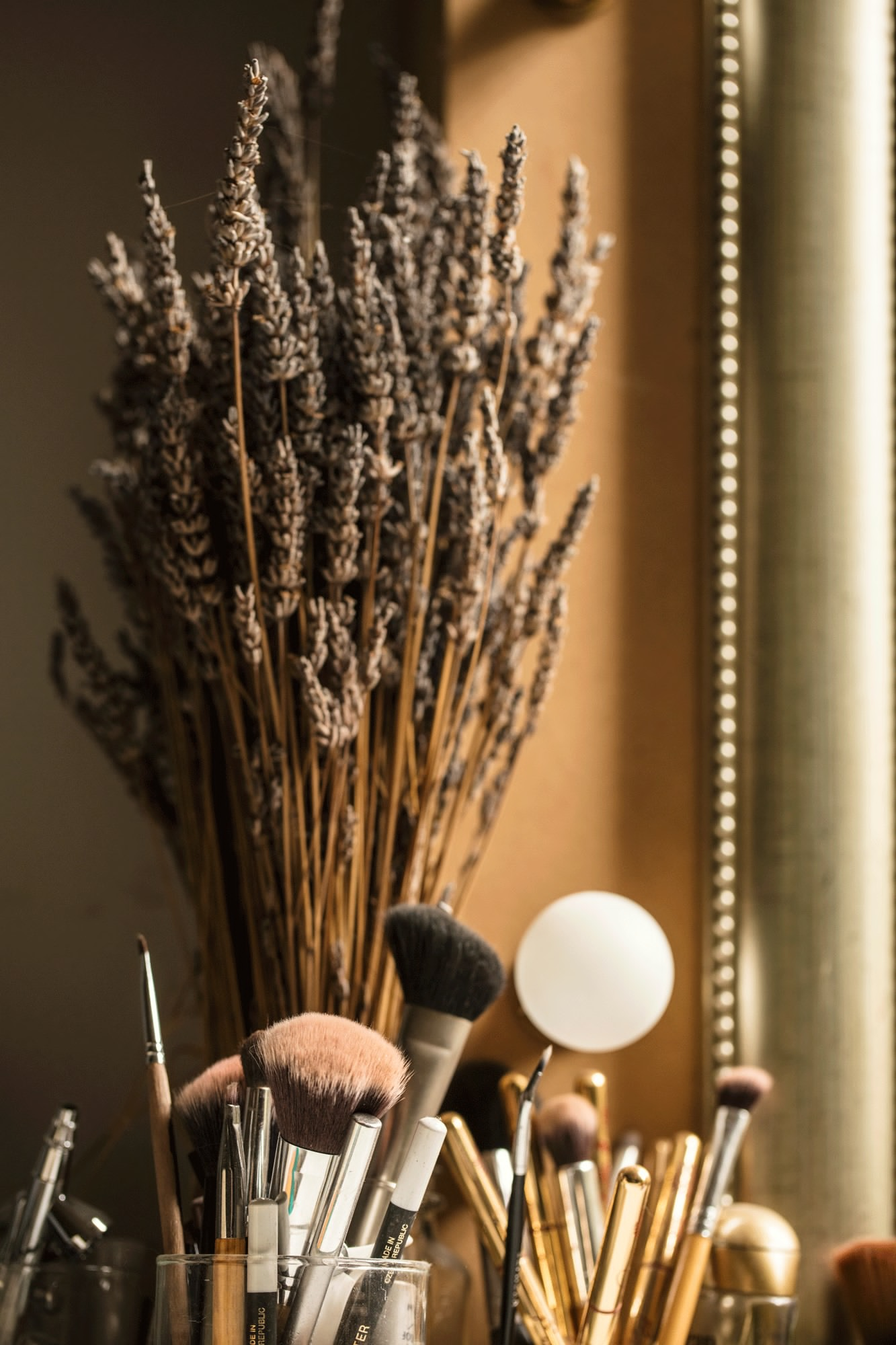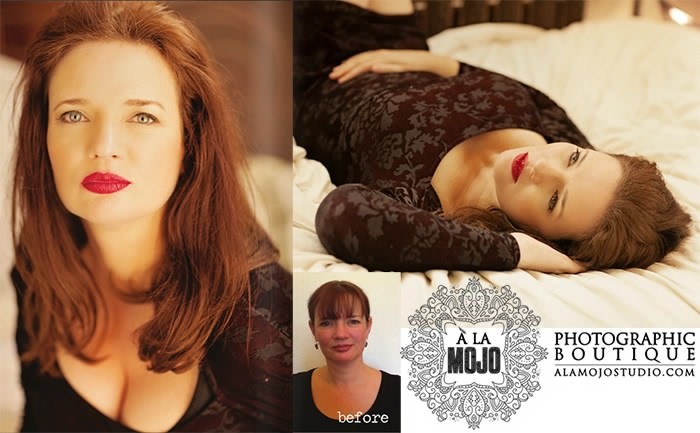 The Raiding of the Wardrobe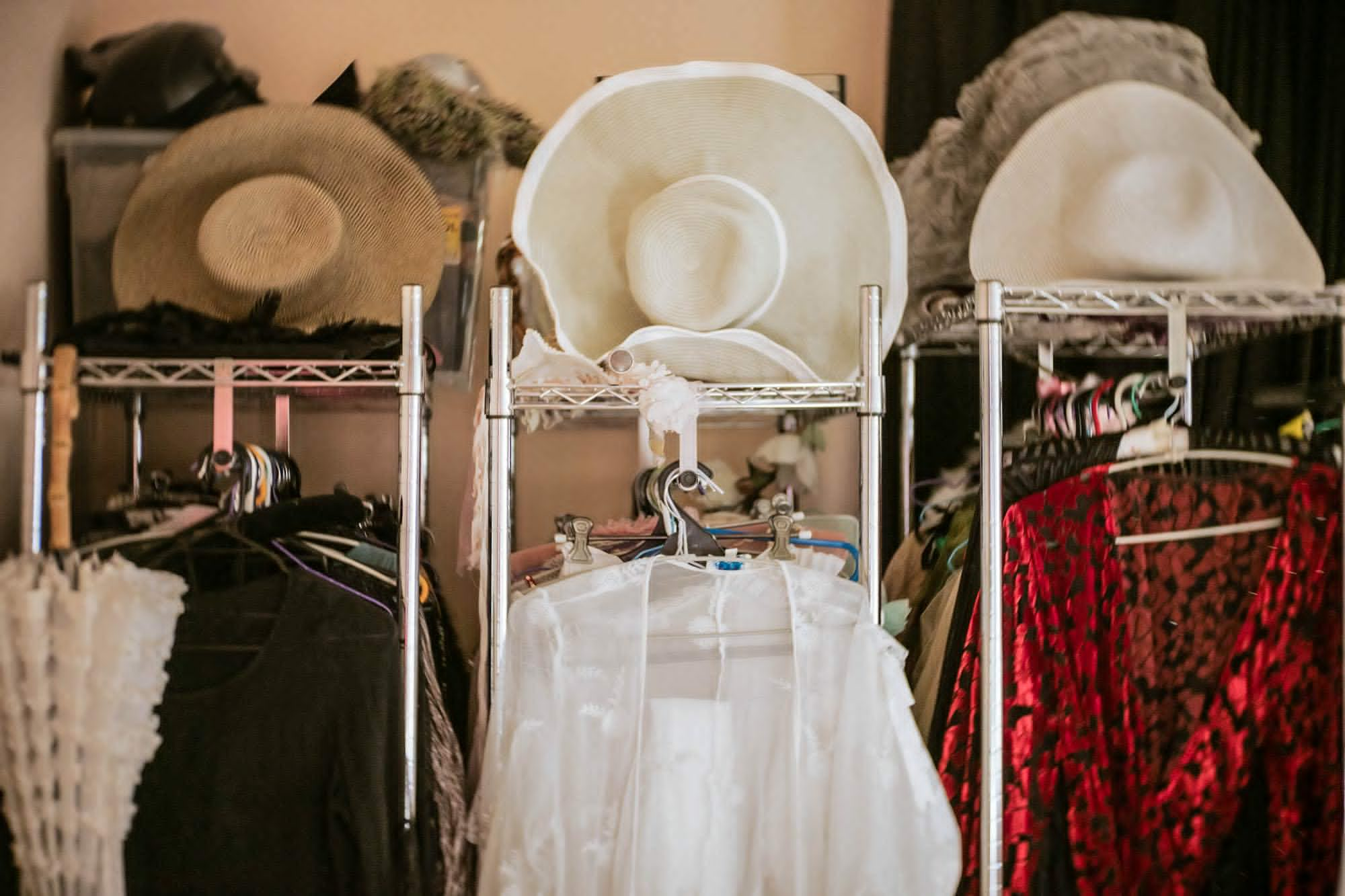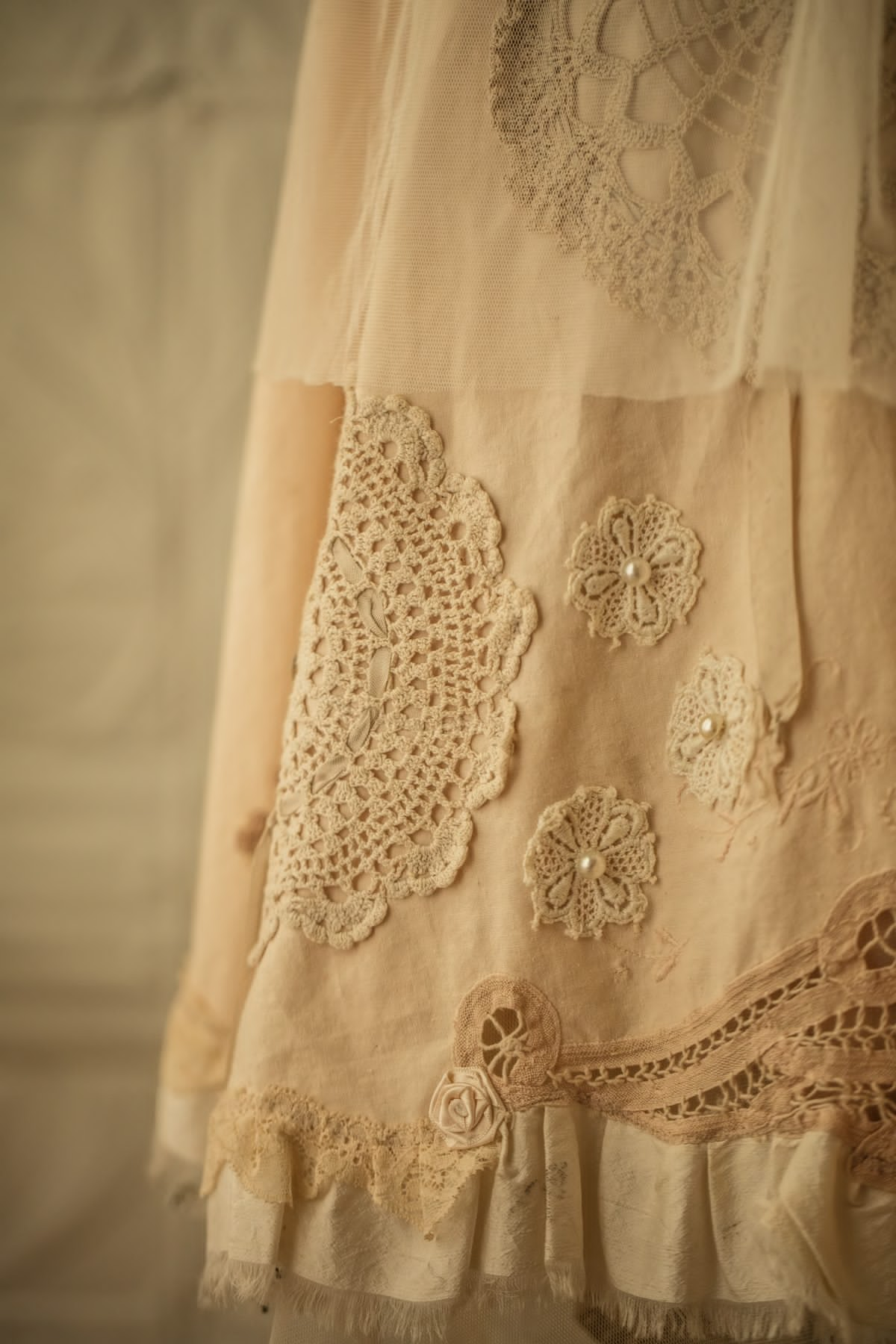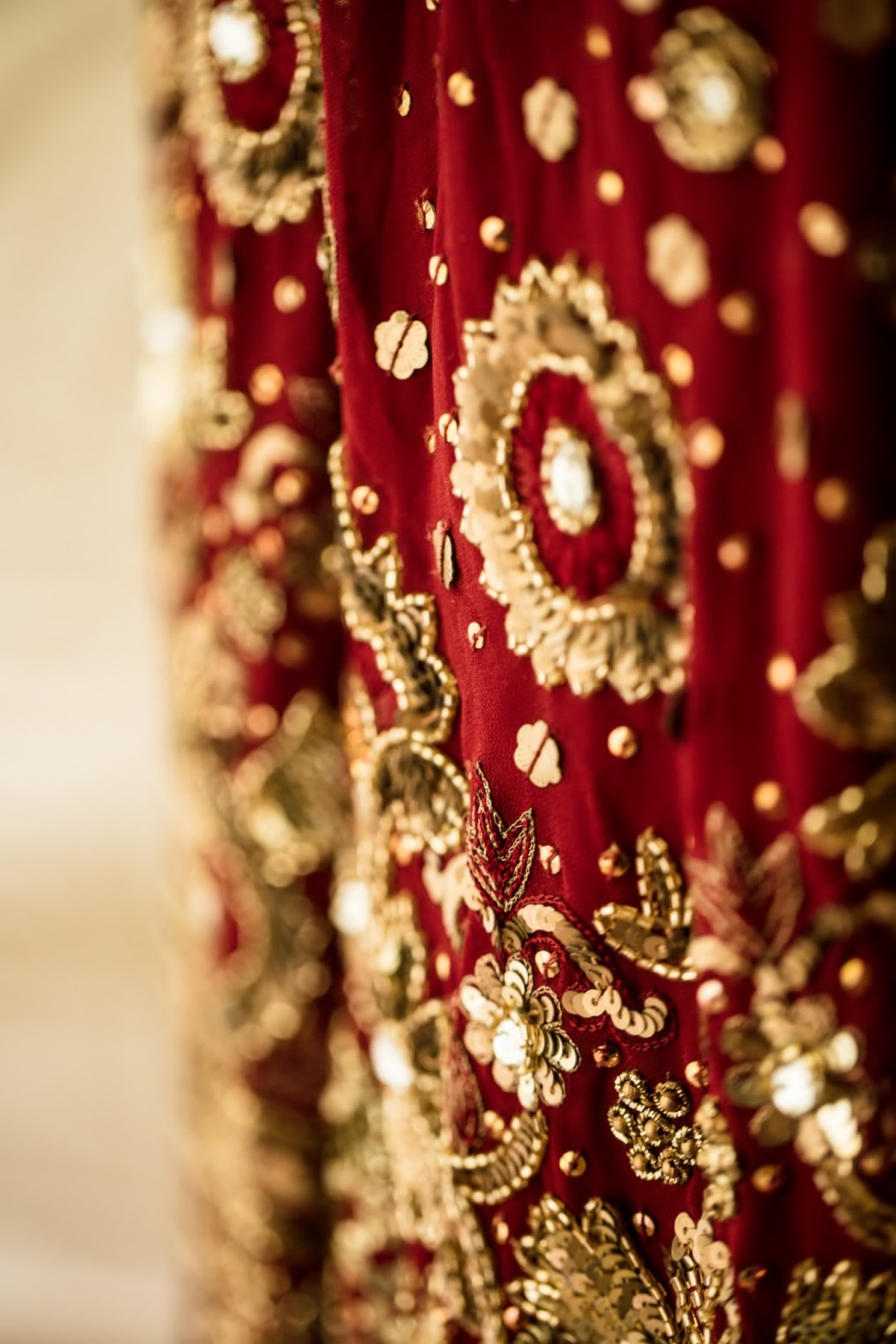 We take your clothes and accessories that you have brought and combine it with whatever you like from our studio racks.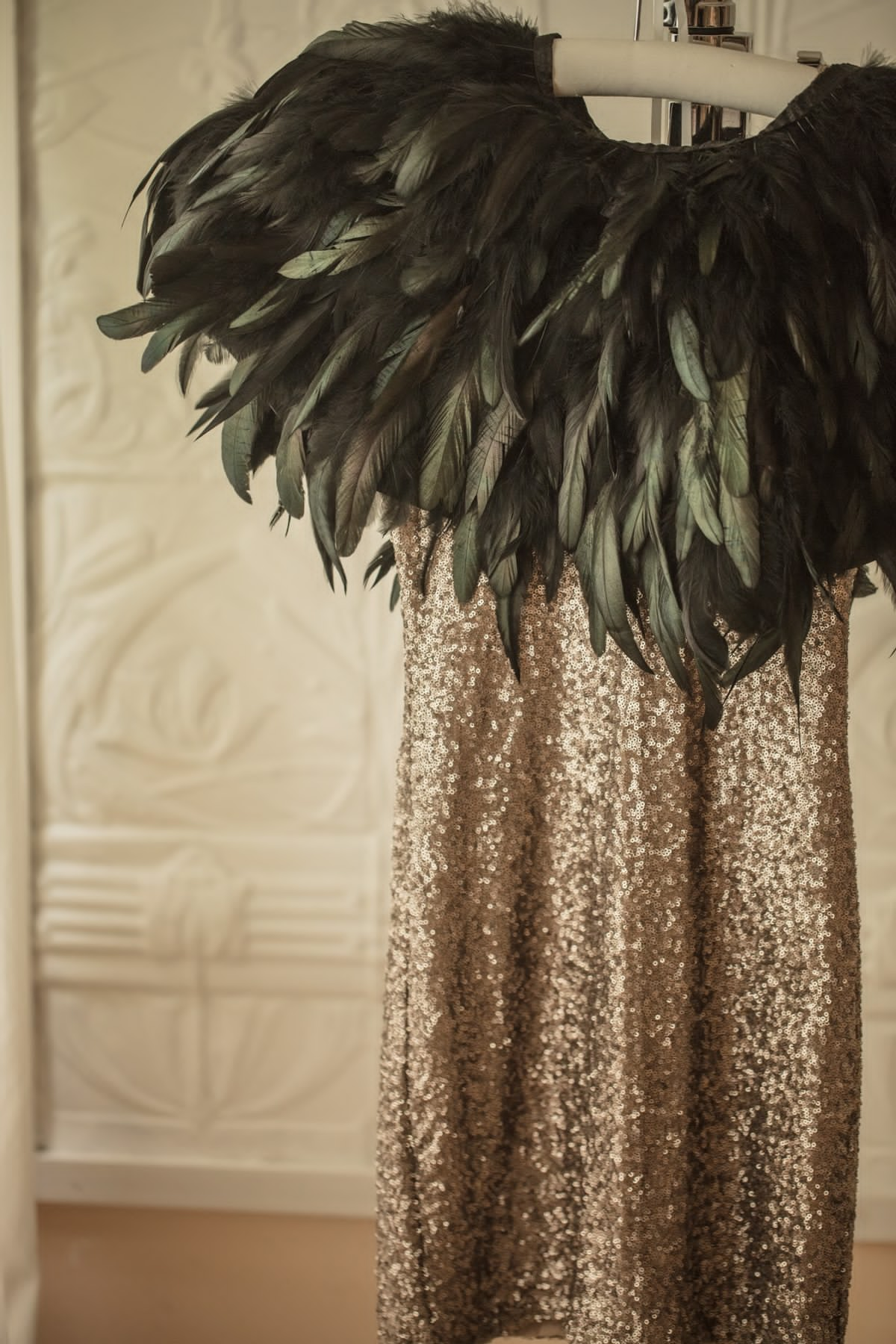 Photosession takes place indoors and outdoors in our luscious grounds and in our french country studio.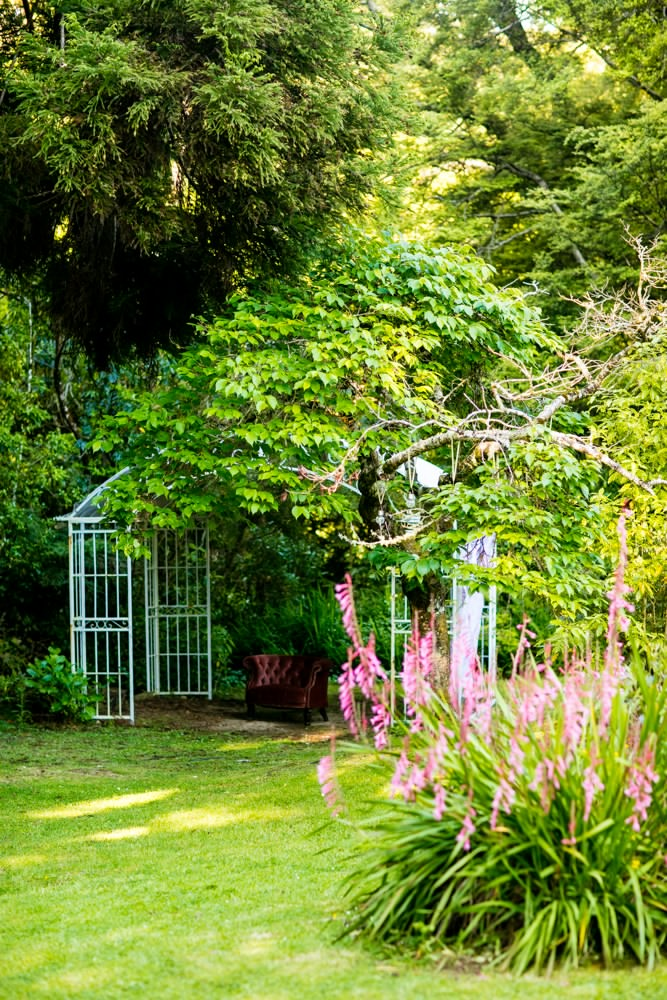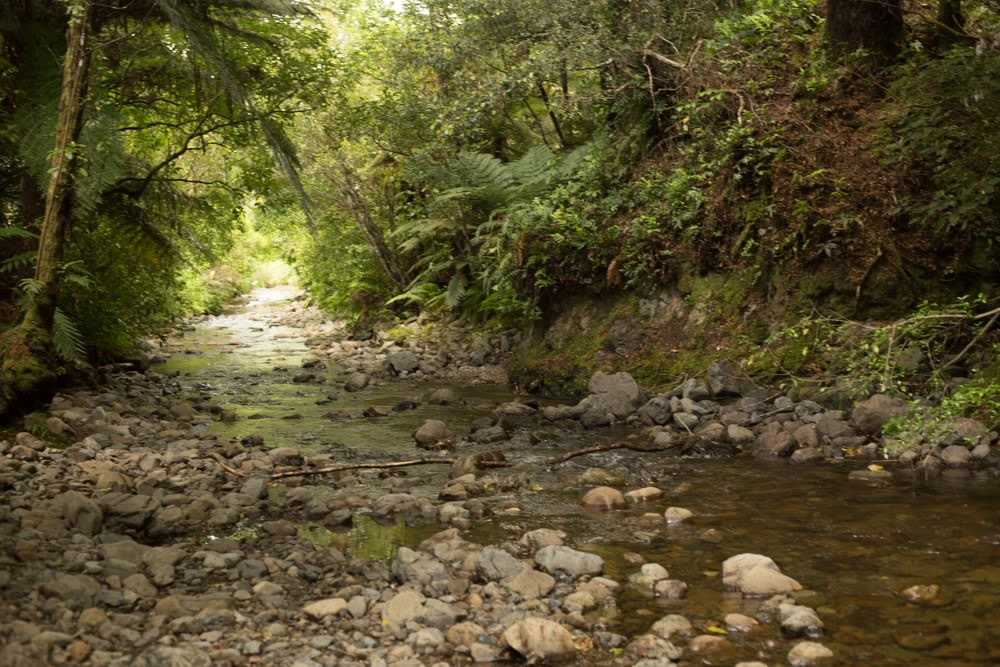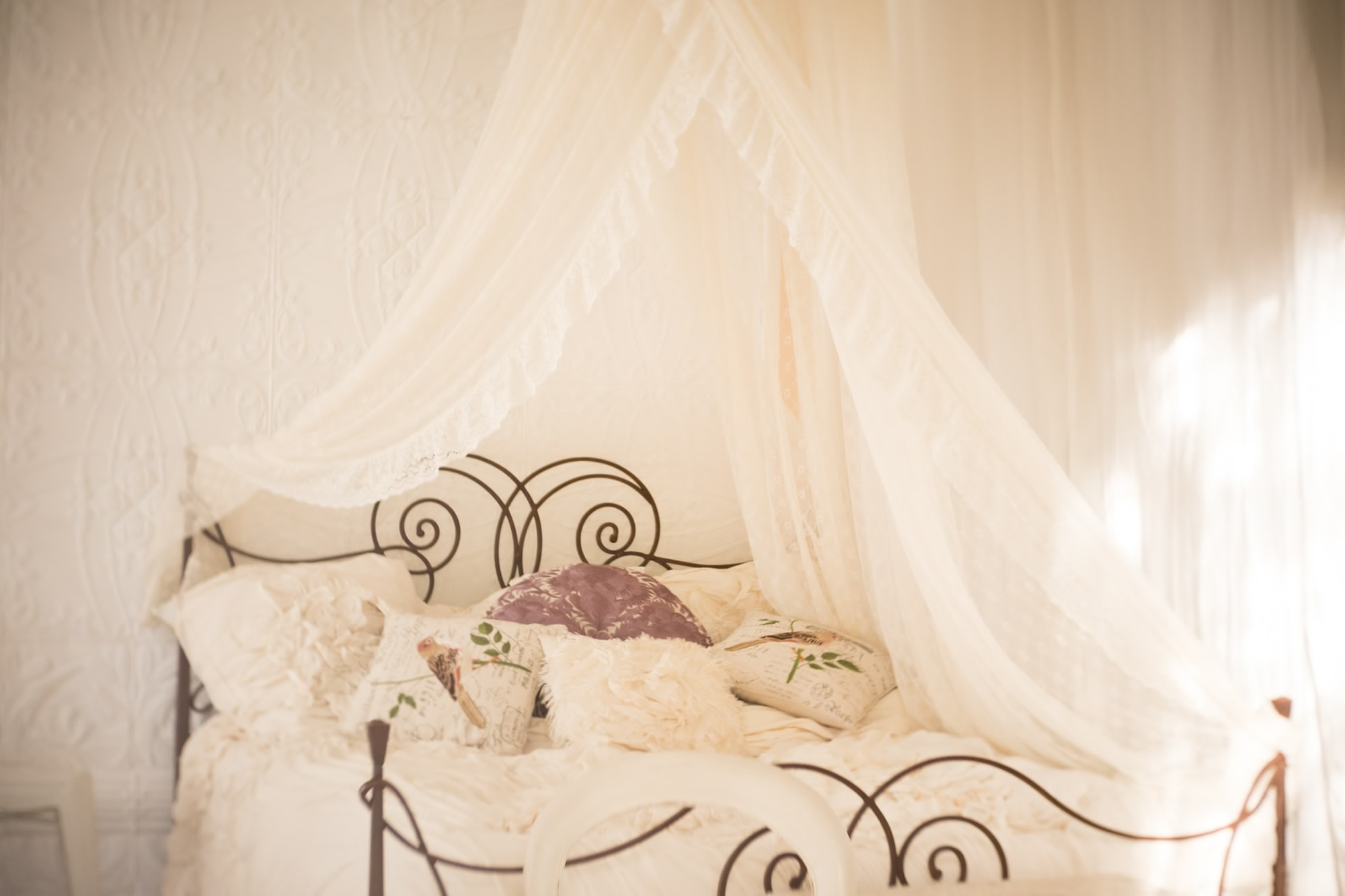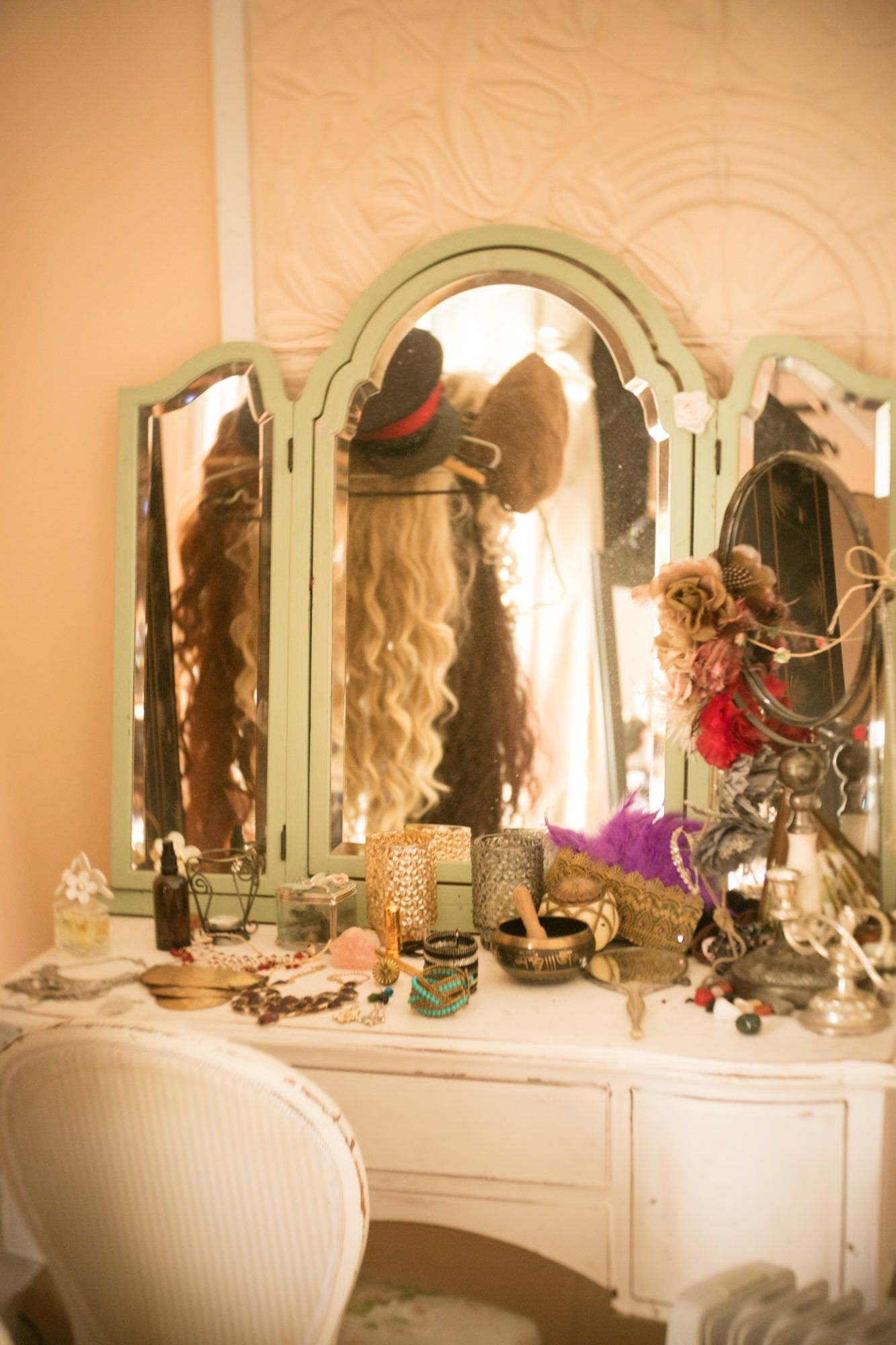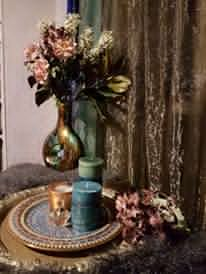 Lunch is served from our organic kitchen garden.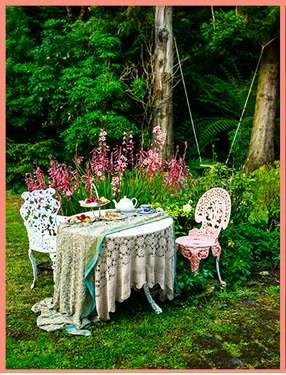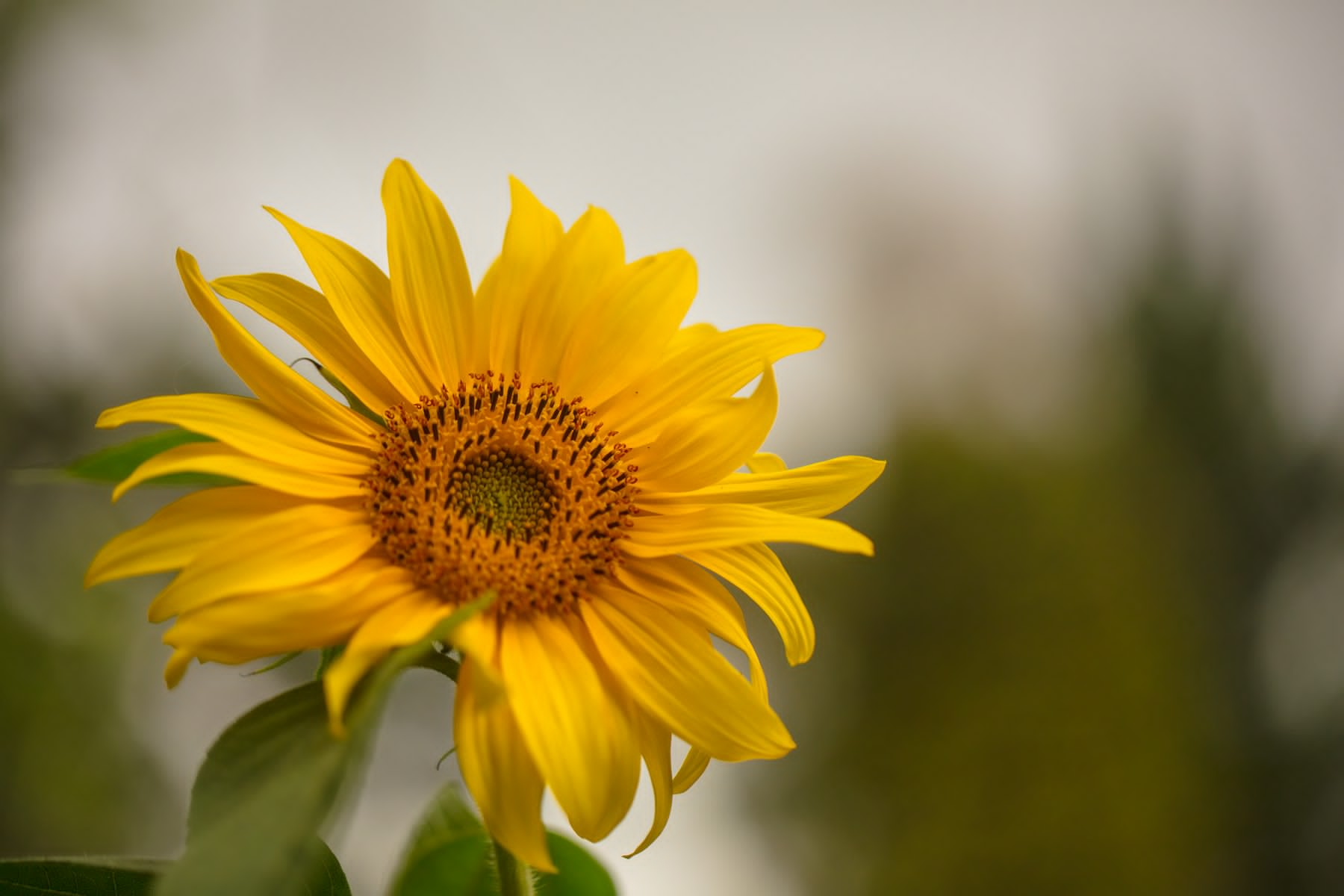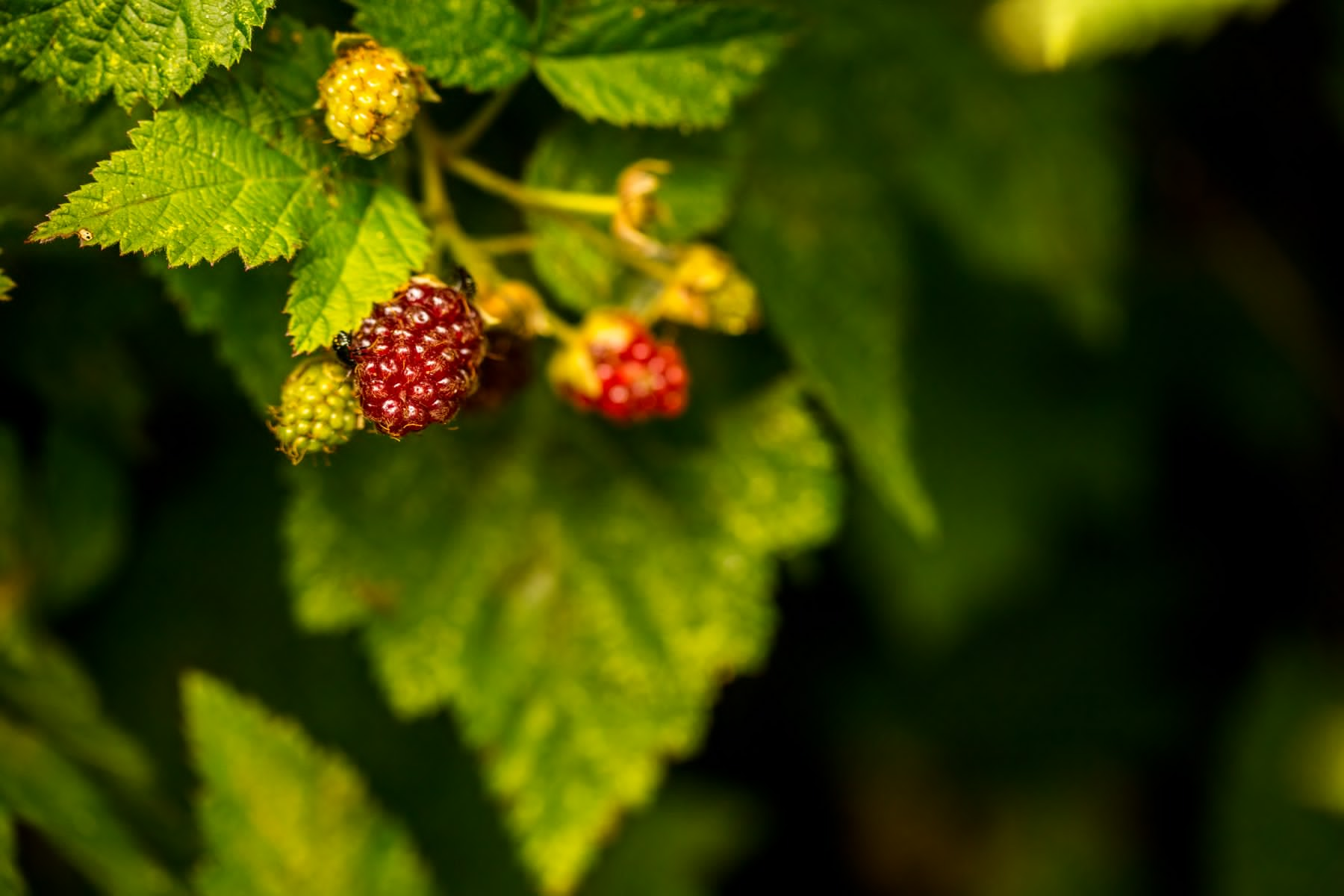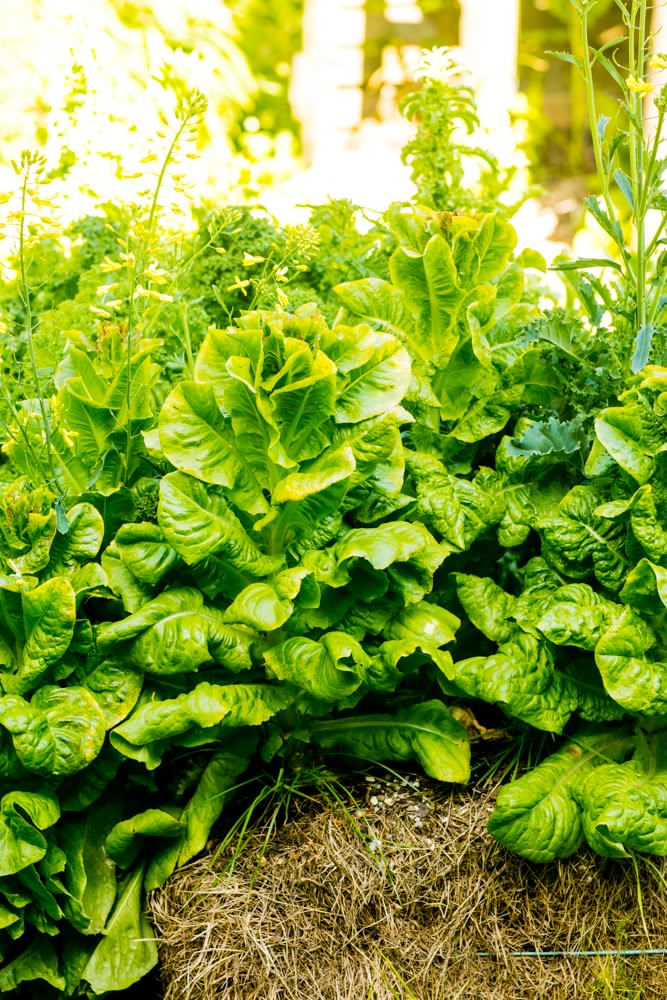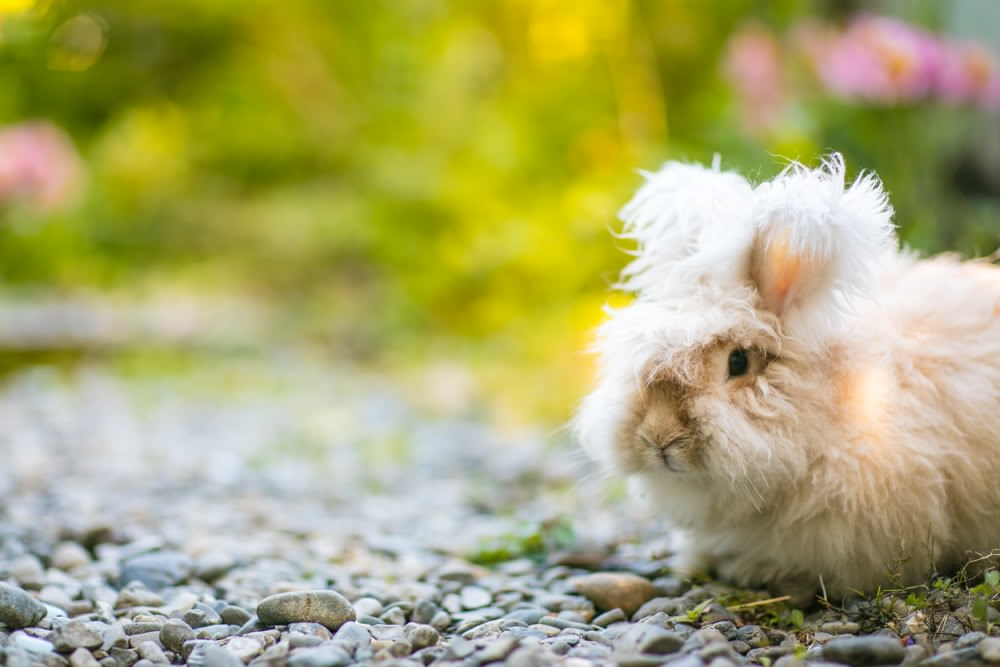 Curated Viewing Session of Your Images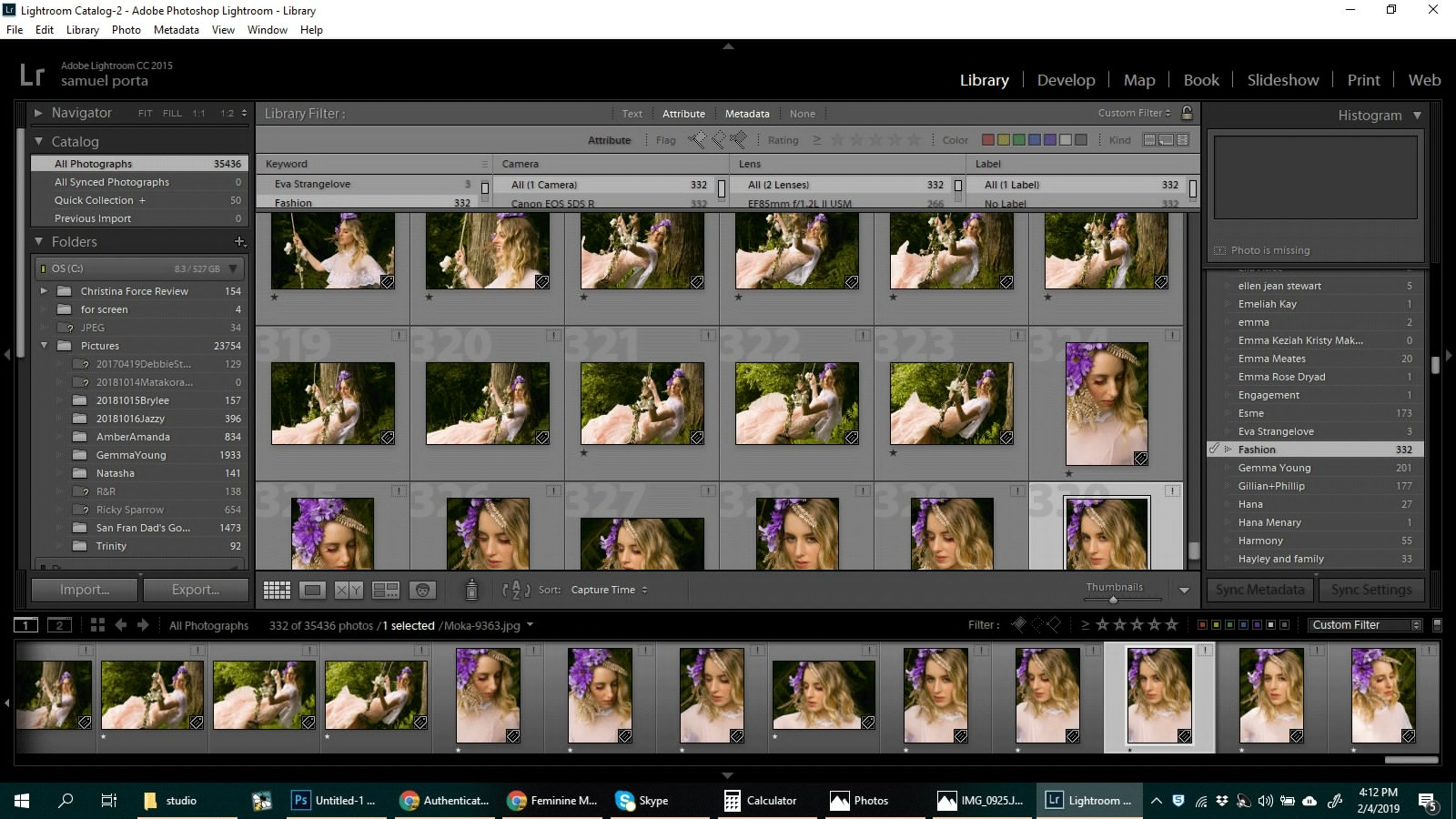 This is usually done on the same day.  It takes about 1-1.5 hours to complete depending on how decisive you are.  There is no pressure but there is support there to help you make your decisions.  Your makeover package comes with one digital and print image.  Additional images are available for purchase at our a la carte and package price list.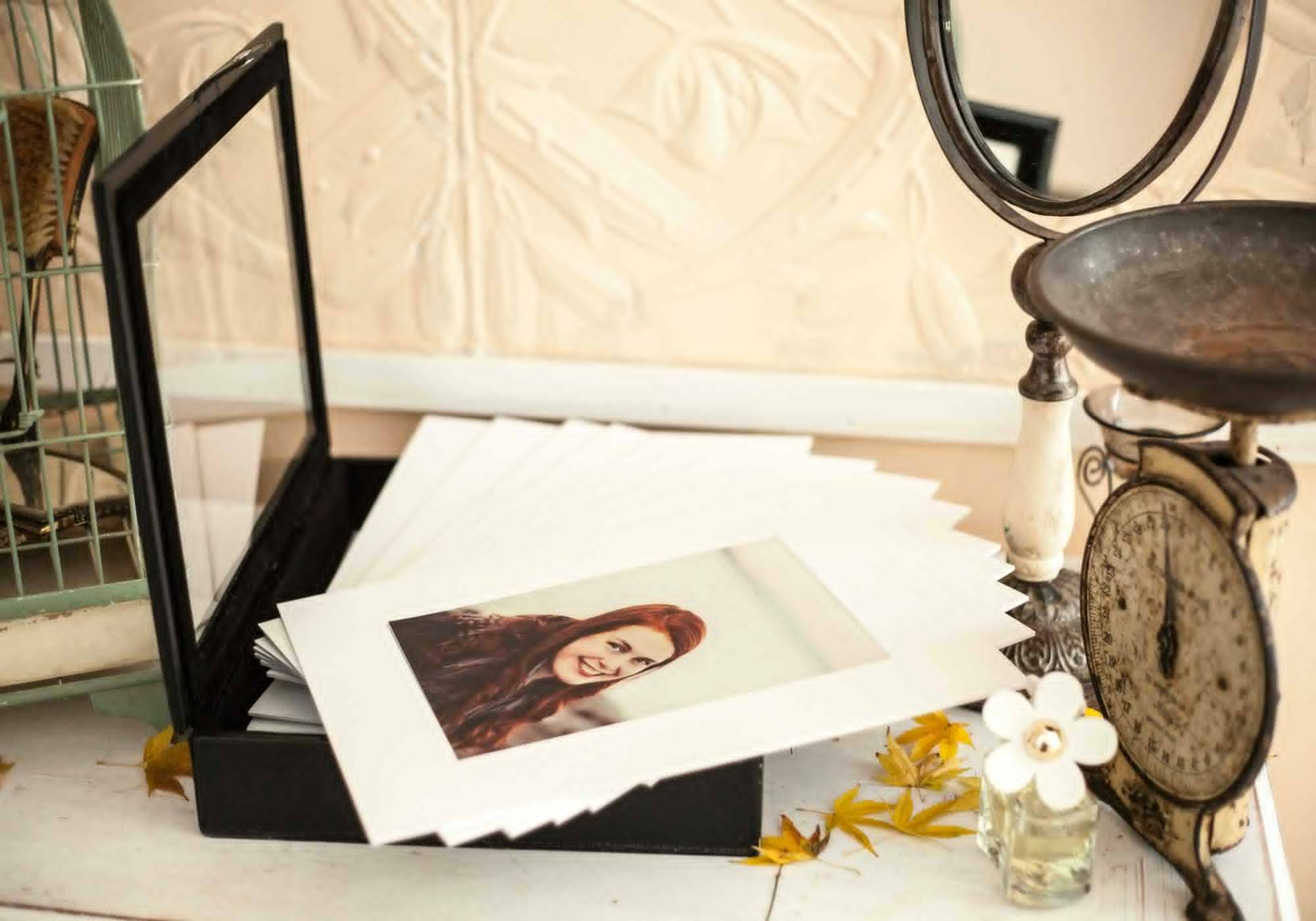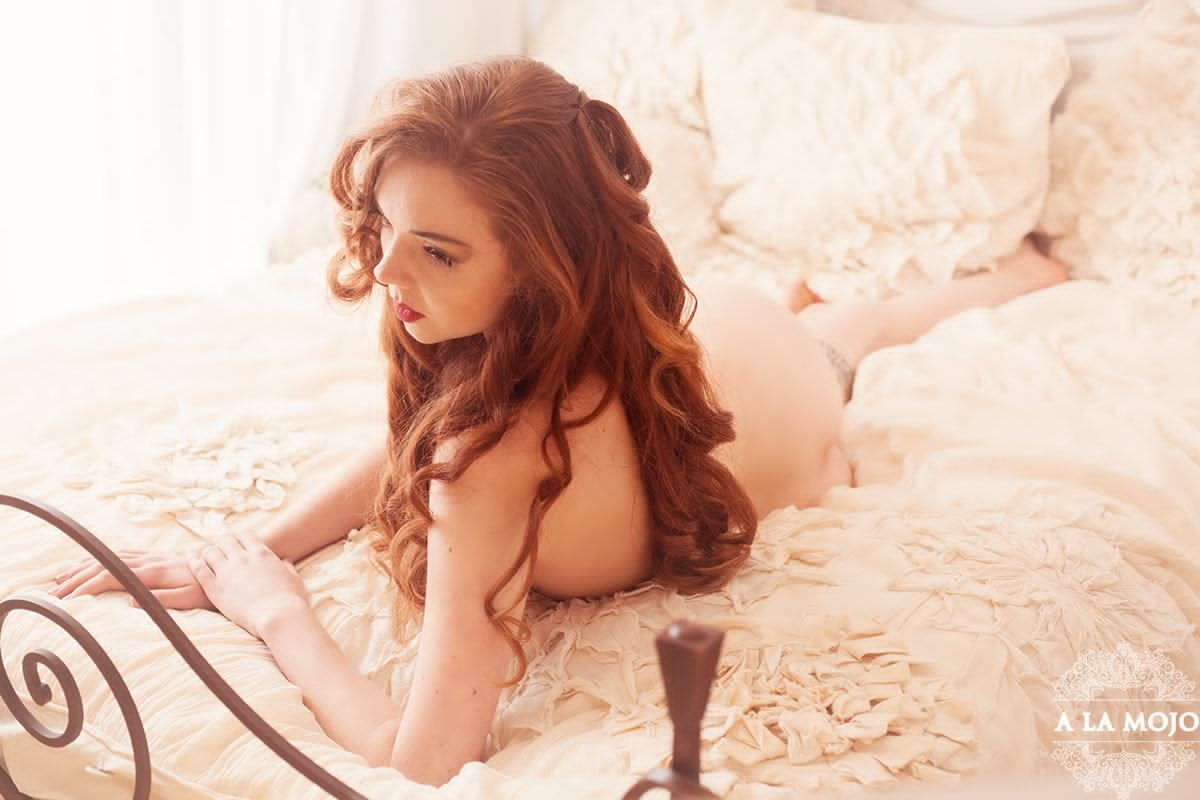 Once we have you all dolled up for your  modern glamour shoot, many women decide that they are feeling so beautiful, and so relaxed, that darn it, they are going to tick something off of their bucket list and do a boudoir session.   Not a problem.  We can do it at the end of this session to add more for you to choose from.
To find out more about boudoir options you can click here
Many women come and are really doubtful they will do it.  But those that decide to in the end find that invariably the boudoir images are their absolute favourite ones.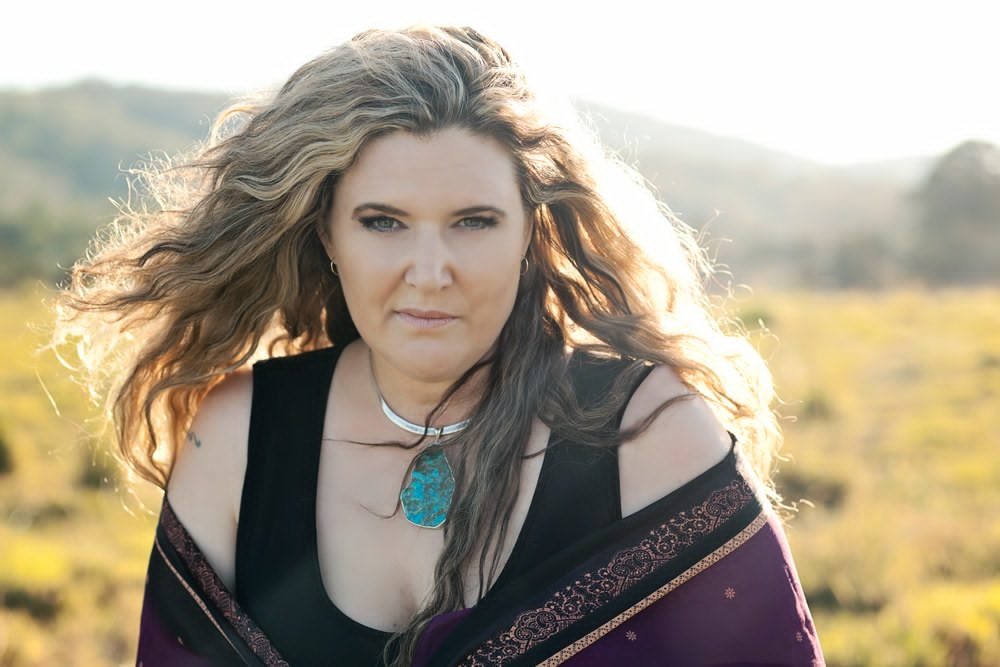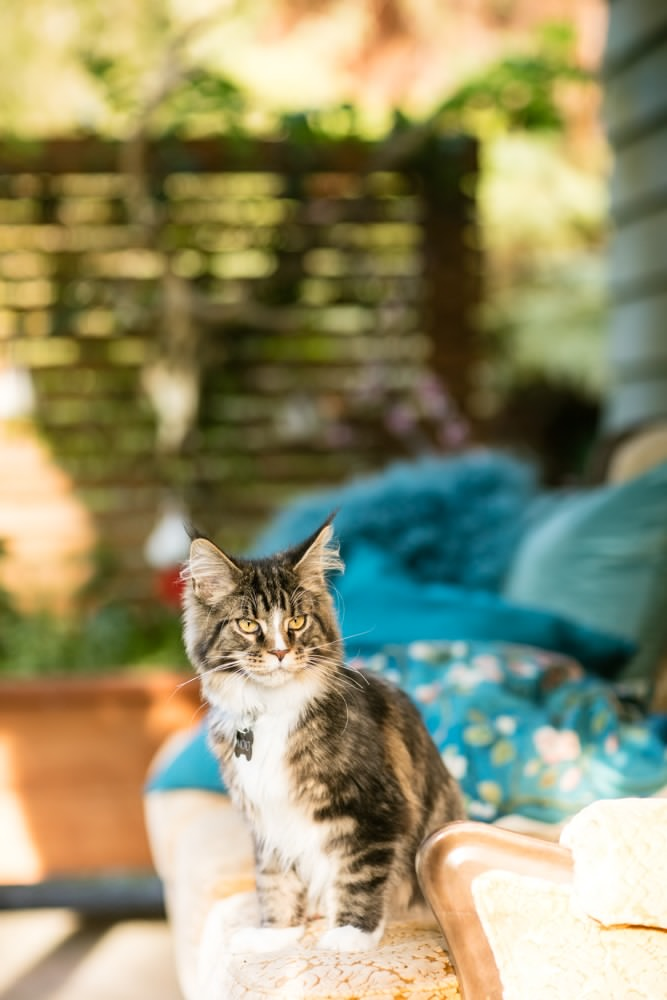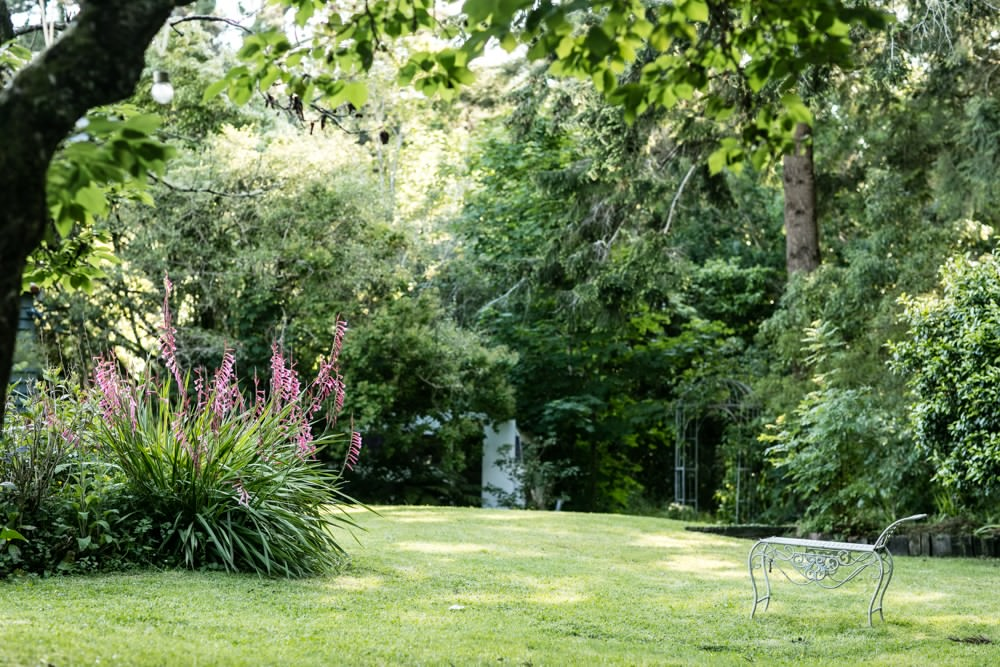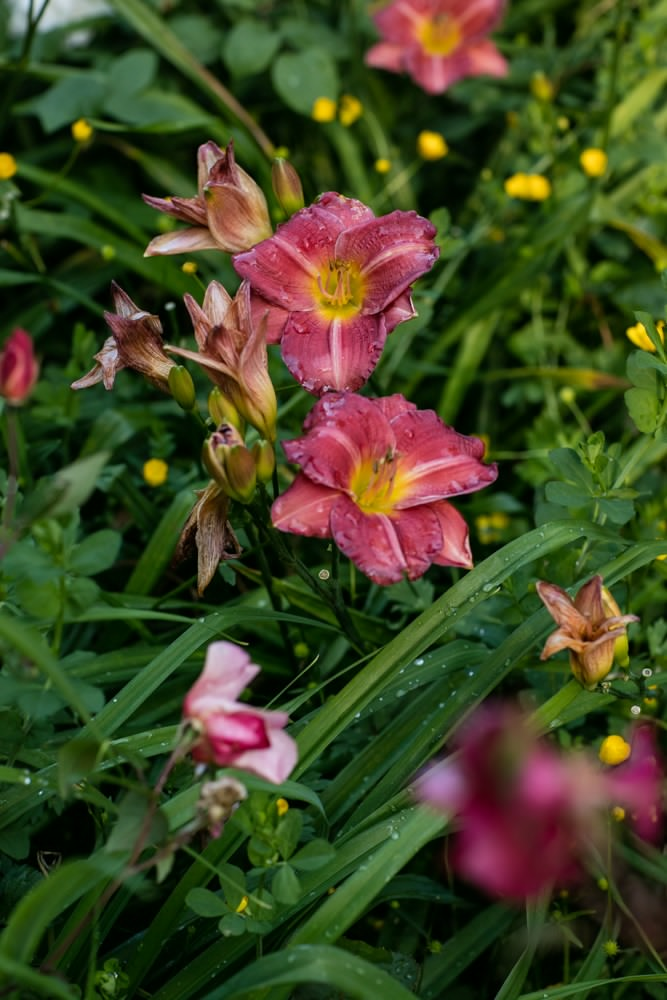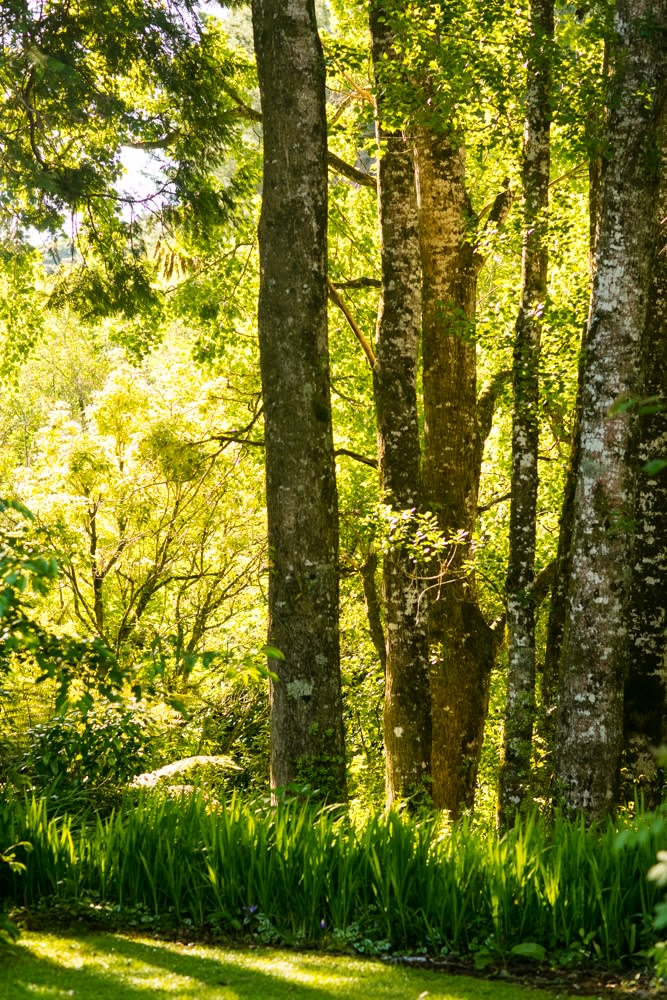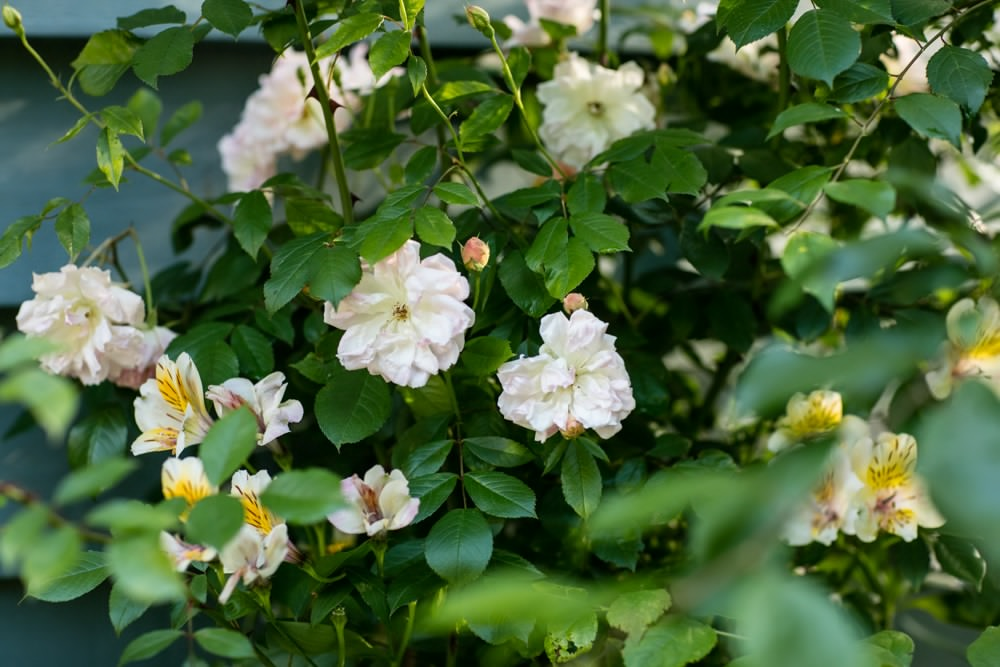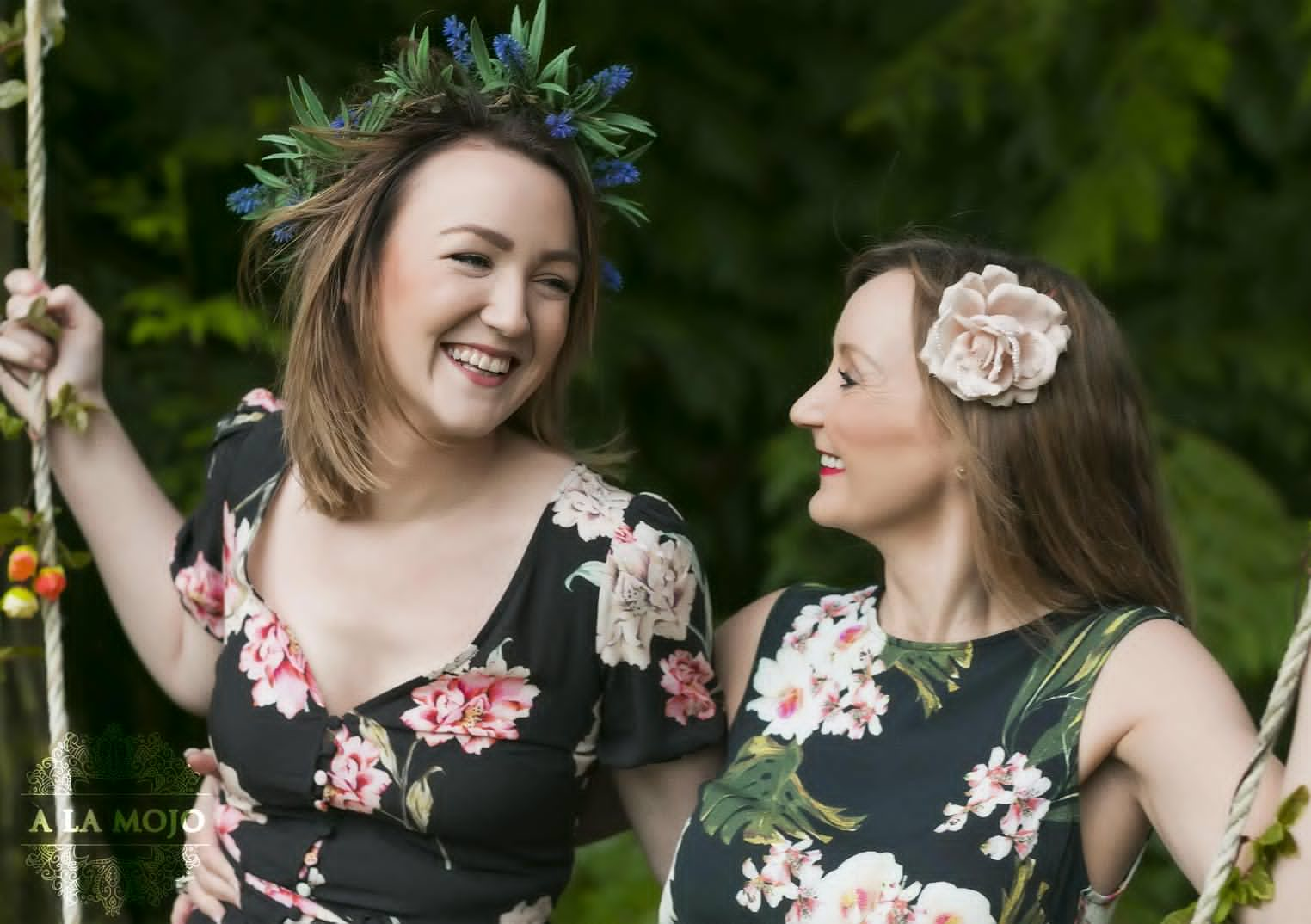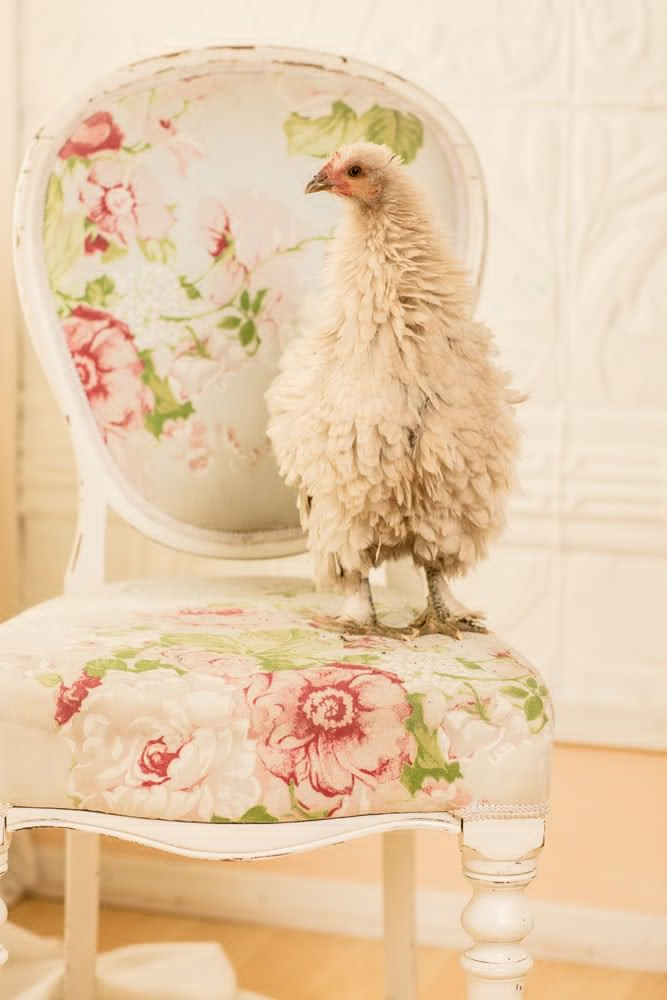 Our 1/2 day sessions require a $440.00 investment in yourself.
This includes everything described above and an heirloom image.
Ashley
"My makeover photo shoot with Mandi Lynn was all I had hoped for and so much more. After a thoughtful preshoot consultation, complete with Pintrest dream board reviewing, Mandi had crafted an idea of what my dream photo shoot would look like and absolutely delivered on all my hopes and dreams! We accomplished professional head shots, beautiful nature shots, and boudoir! My morning of hair and makeup pampering, rummaging through the studio's wardrobe, and then getting expertly coached on how to best flaunt my body made this whole experience so special. Mandi Lynn is a master of her craft and guiding women to feel beautiful, empowered, and full of mojo through photography is absolutely her super power. This is exactly the gift I needed to give to myself, and I don't know a single woman I wouldn't recommend this to. Thank you so much Mandi! I will cherish this experience and love these photos for the rest of my life!"

"This photo has now become my most 'liked' post on Facebook! My friends and family were positively stunned by it! And I love it because it feels so genuine and natural! Thanks again Mandi!"

"I had such a wonderful time hunkering down for the winter with you guys! I look at my photos every single day and get energized by what I see! Thank you so much for just being you and helping me see me."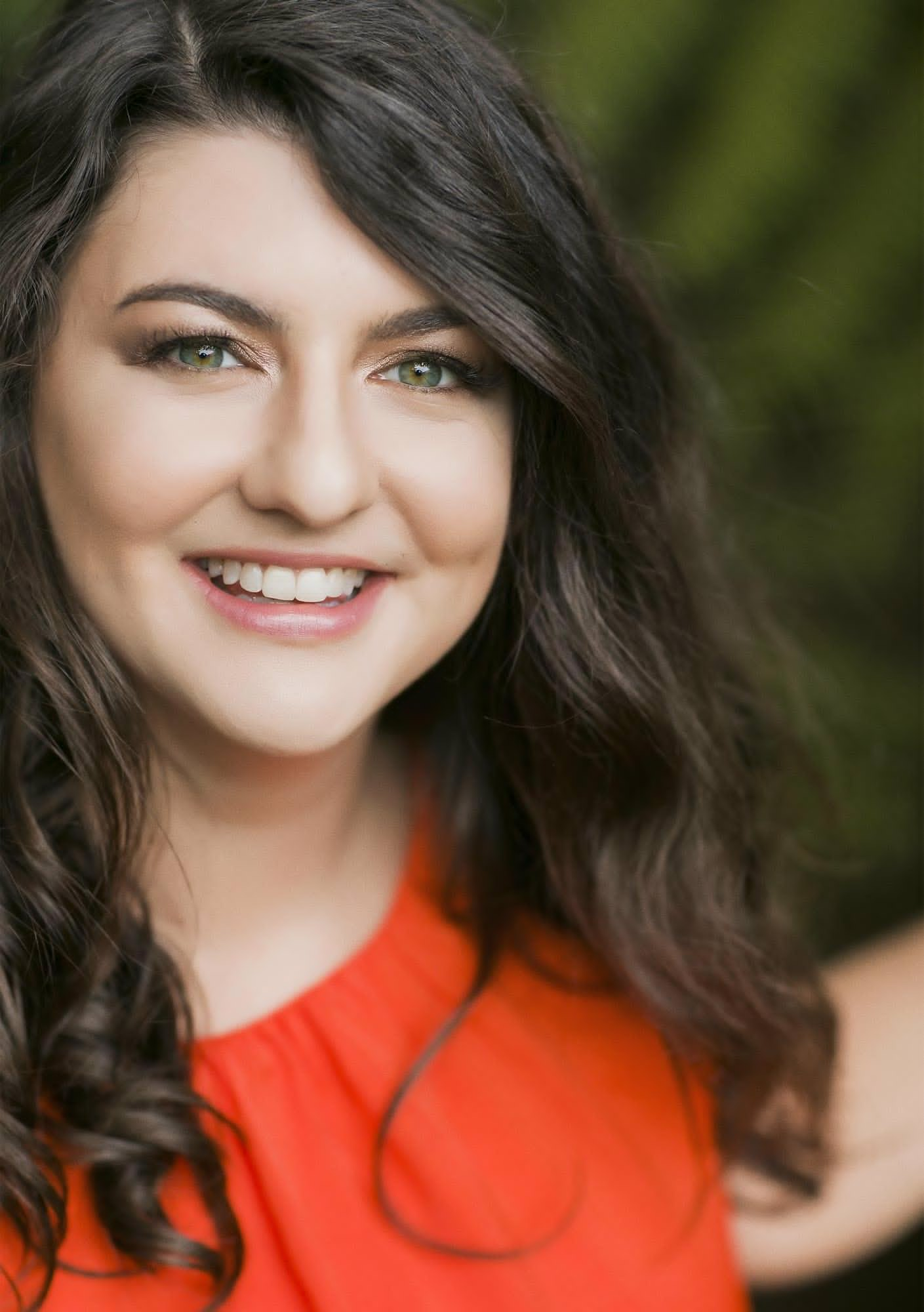 Courtney
Mandi is an absolute delight to work with. I couldn't have asked for a better experience being photographed, especially since not long ago I'd do anything to avoid having my picture taken! By the end of the session I was dancing, skipping, and twirling to my heart's content. It was so freeing to be entirely myself in front of the camera, without any need to pose or manipulate my appearance in any way. For me Mandi's guidance was, and continues to be, joyful, rewarding, and deeply empowering, not just for authenticity in photographs, but also for authenticity in the world.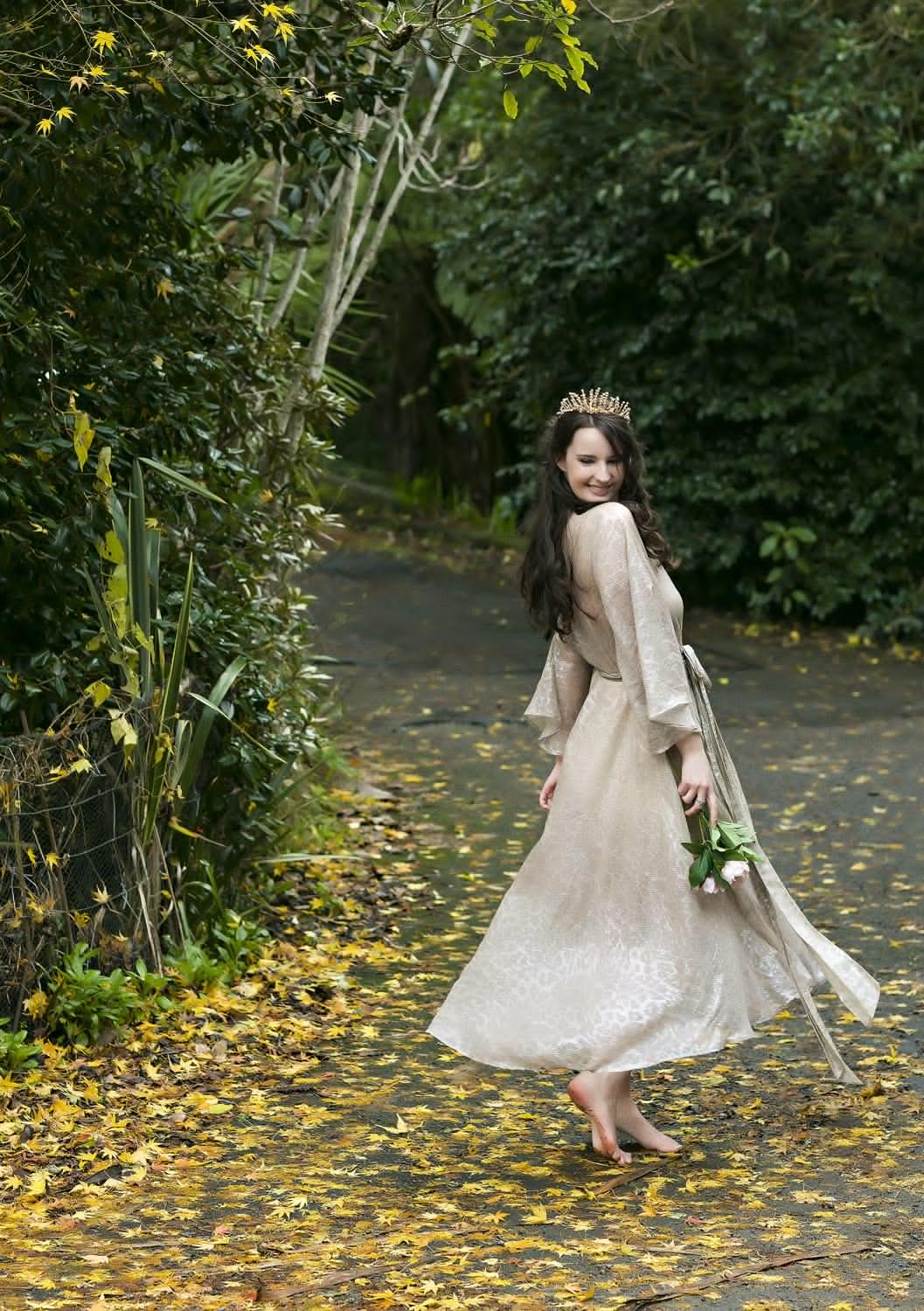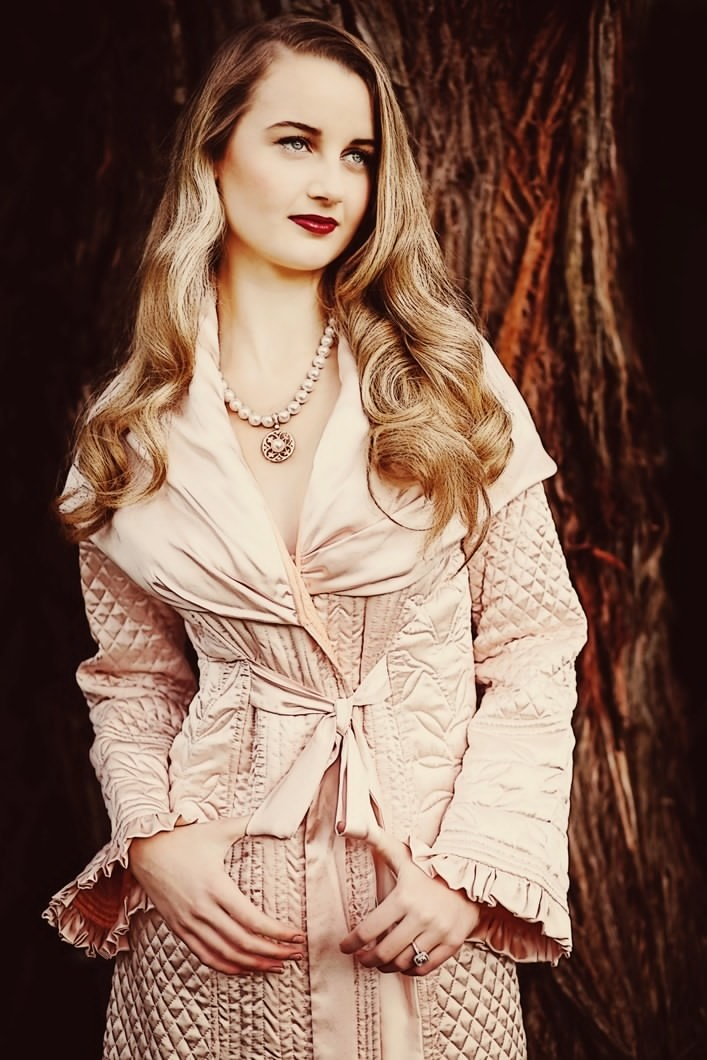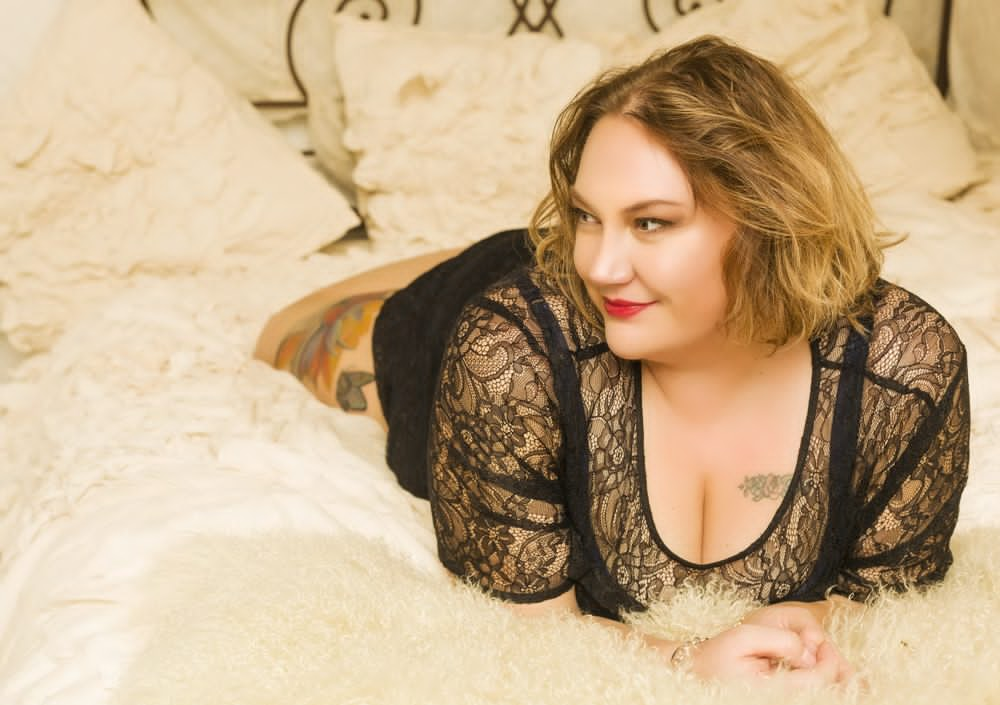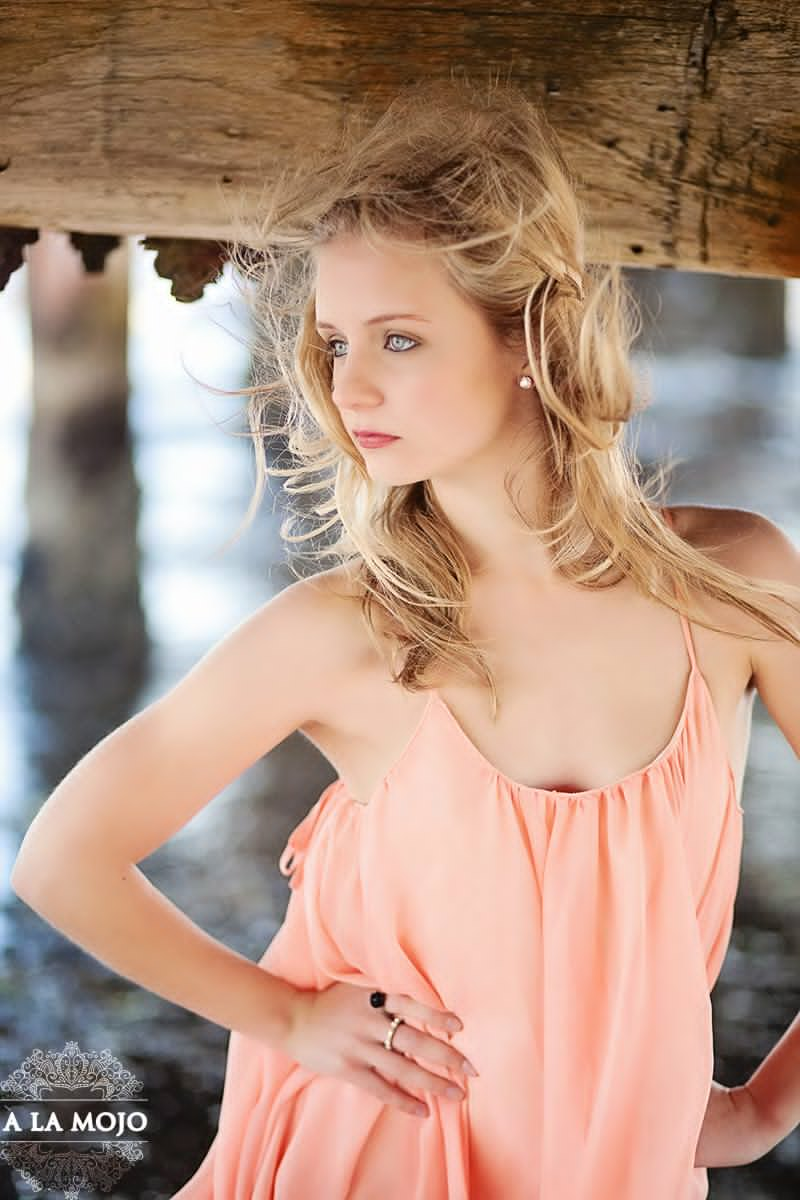 Niky
Whilst a little apprehensive at first, I embraced my day and gave Mandi free licence to experiment with what she thought would work – colours, curls and location suggestions.
Mandi was a delight to work with and the day was a fun and exciting experience. I felt comfortable, relaxed and with a sprinkling of sass took my confidence and worked it.
The results - I was so delighted with how beautiful the images were, and the husband well he was just was blown away. I cant thank you enough Mandi and Craig.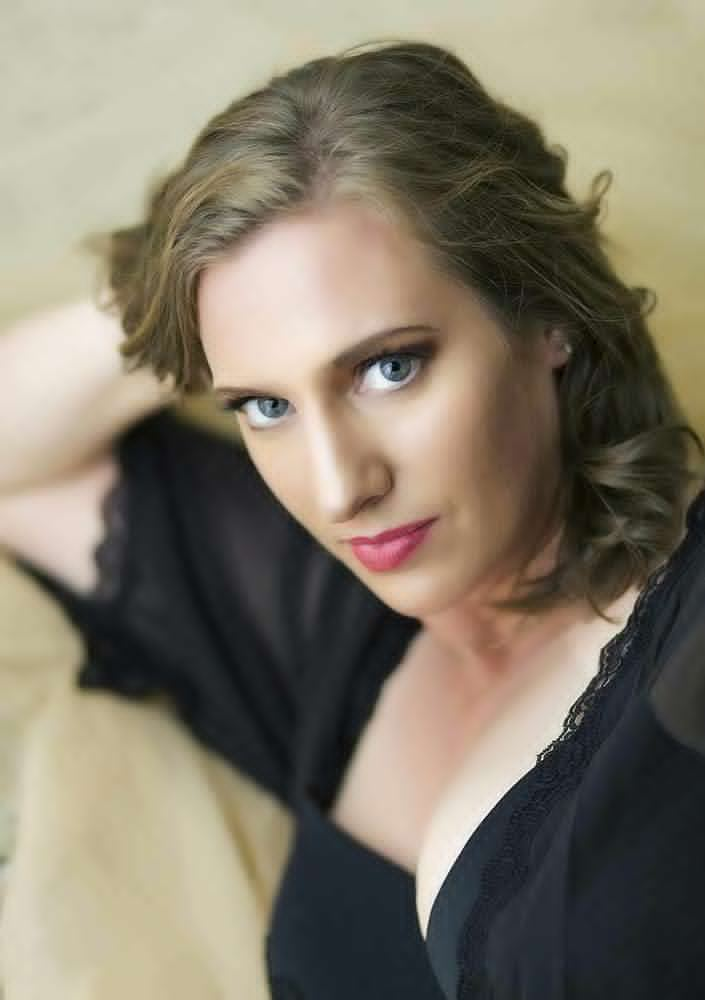 Lorraine Burcher
Just wanted to get in touch and say how wonderful I think my photos are – I think you have captured the true me being me – not a boring old 67 year old!!. I think the fact that you made me feel so relaxed and were so much fun during the shoot helped immensely. I would thoroughly recommend you to anyone who asks about studio portraits.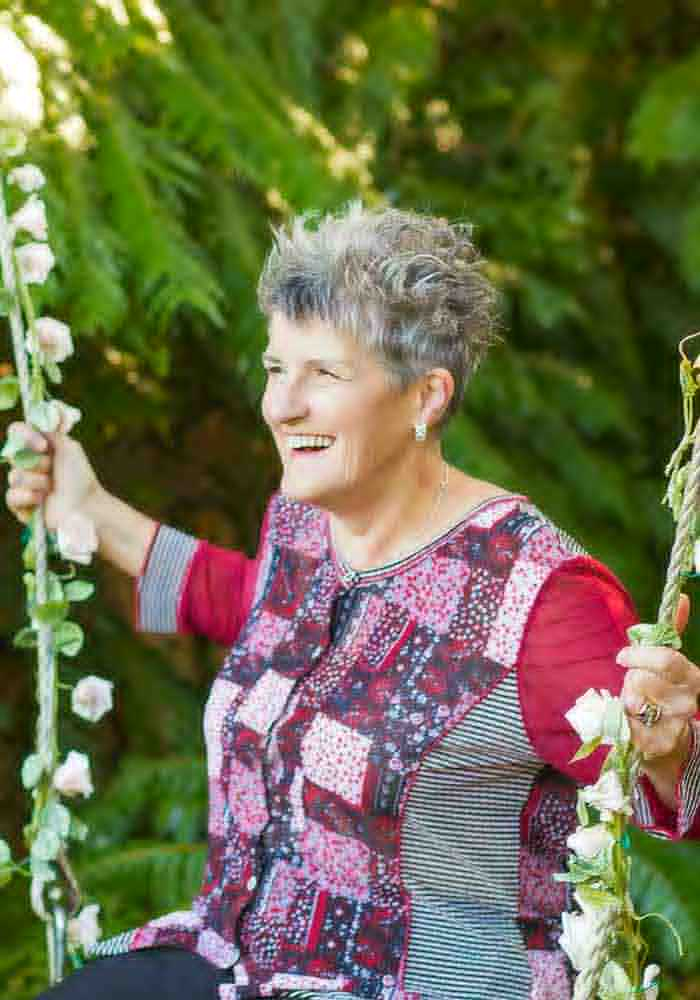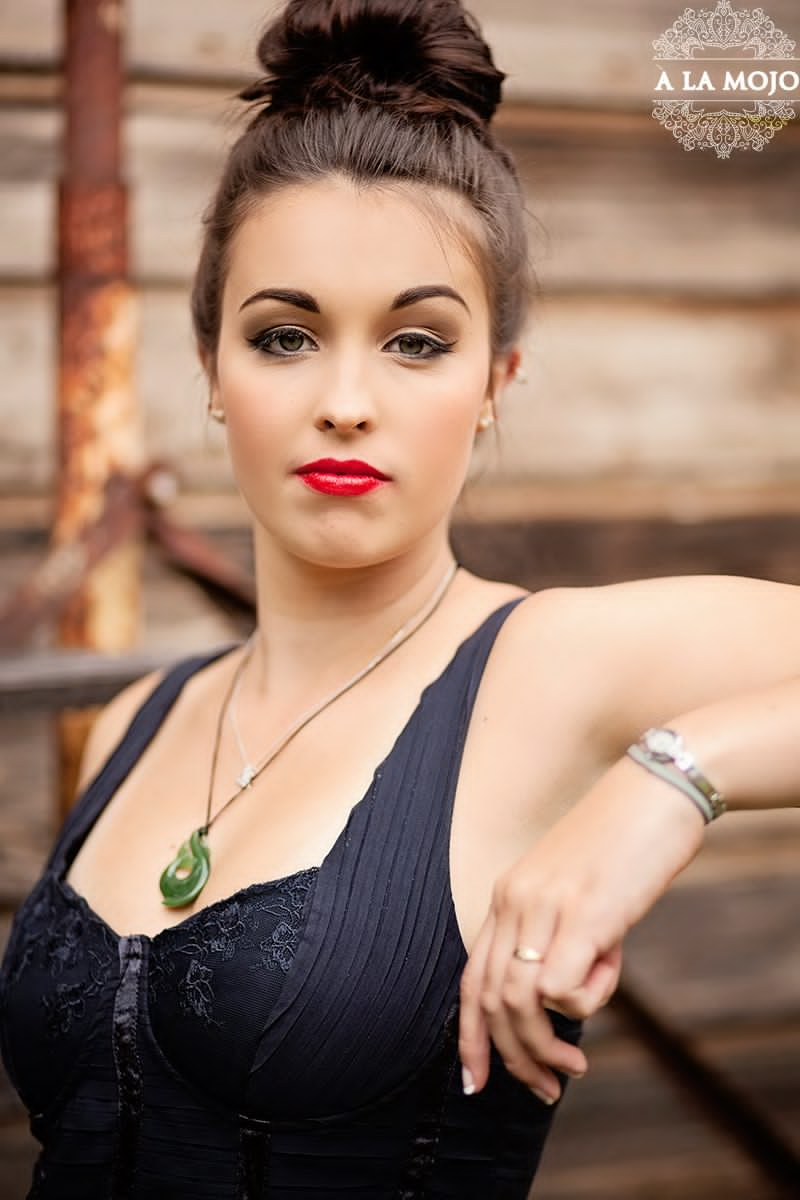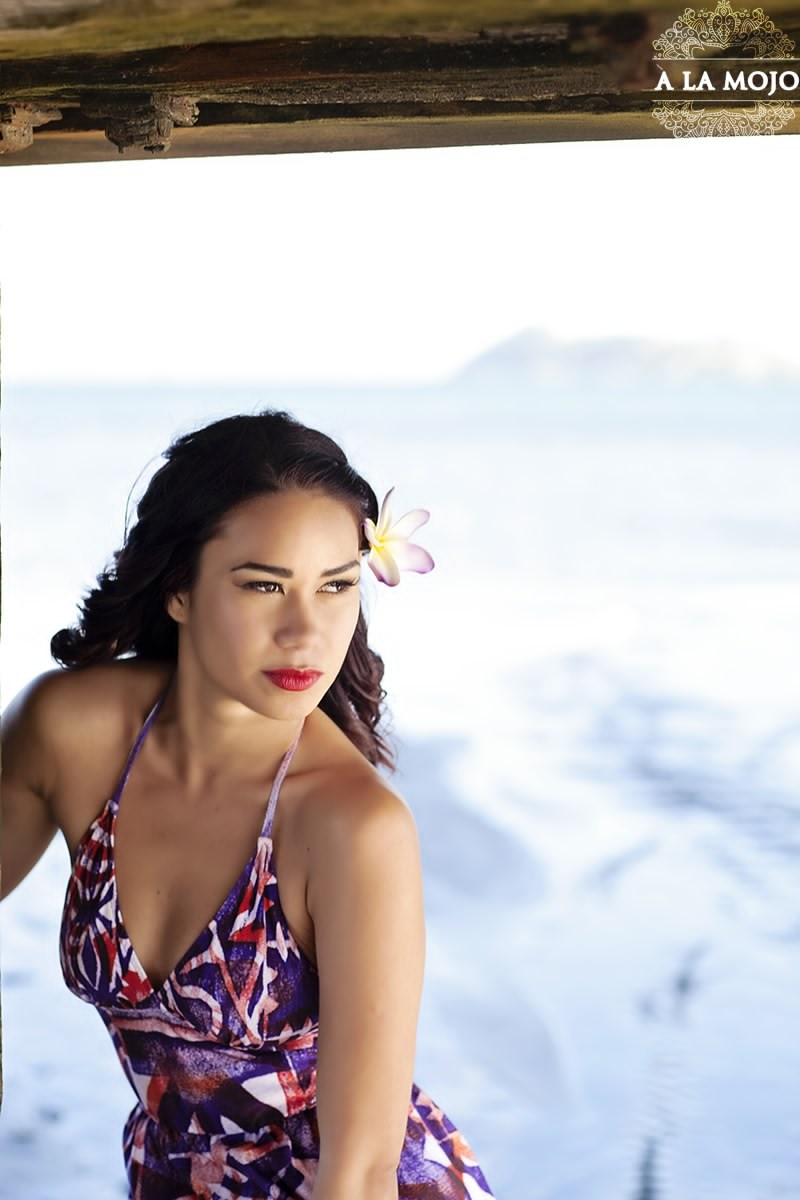 Fiona Kirkwood – The Barefoot Mentor
Where do I start… my photos are my confidence. Whenever I get stuck or need a creative jolt I go through my photos to see which one speaks to me to move forward. I still can't believe I have so many great shots of ME to choose from. My photos were a critical step in my self belief.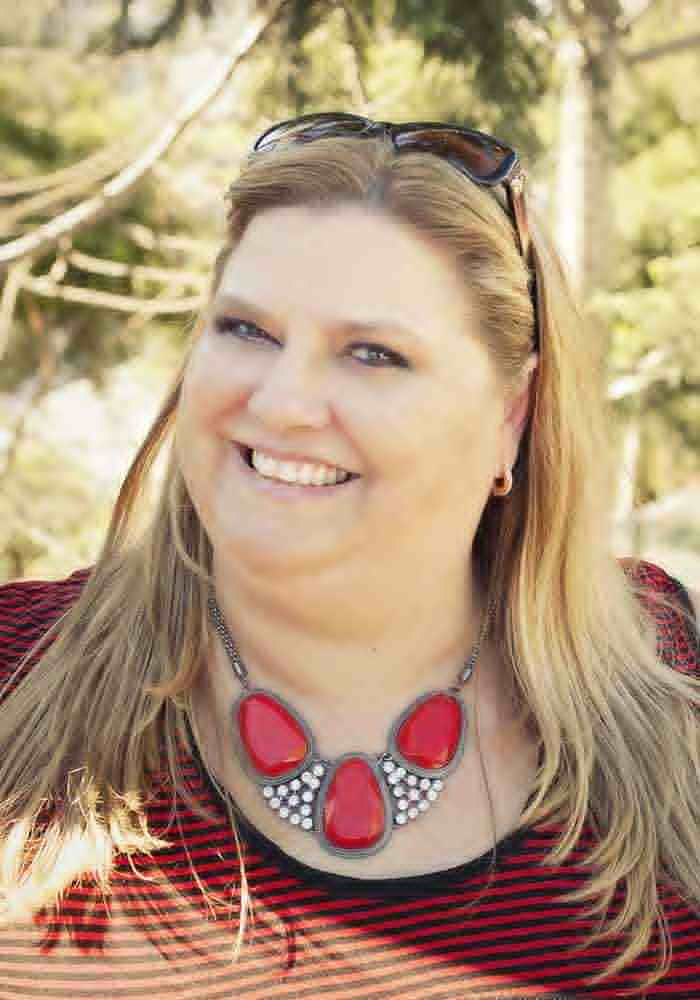 Josie
A big thank you to Mandi, Ashley and Craig for making my day such a special one. My photo shoot was another step in the Josie journey and what a surreal experience it was. I've never been one to like having my photo taken, or to be the centre of attention so I knew having a whole day that would be all about me captured by a camera would be a challenge... and it was, but I was so pleased I did it. Mandi and co welcomed me like family and made me comfortable throughout the entire day. Now, not only do I have some gorgeous photos to look back on but I also have the memory of the day where I took a giant leap out of my comfort zone. If I can thrive in a photo shoot I can do anything!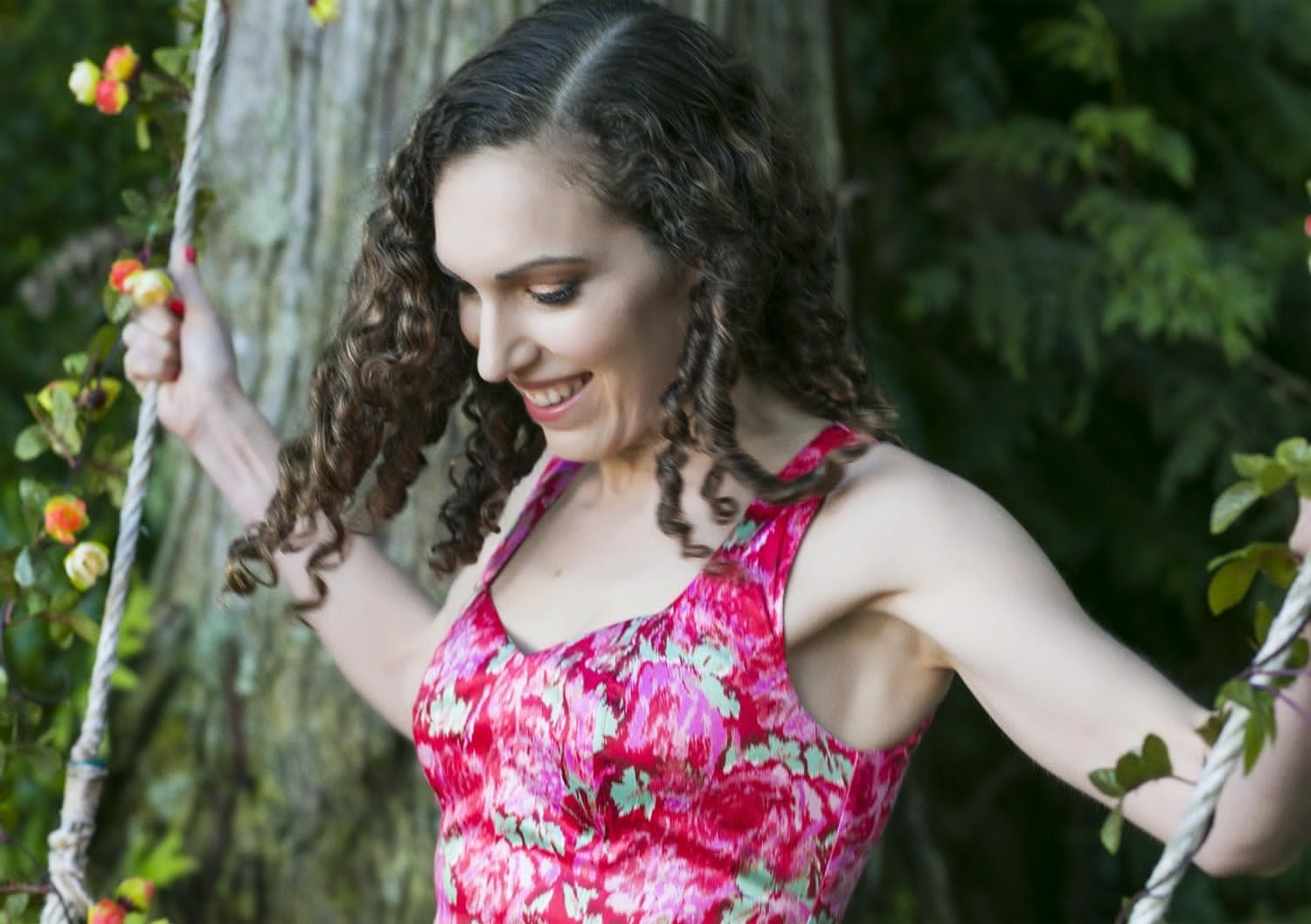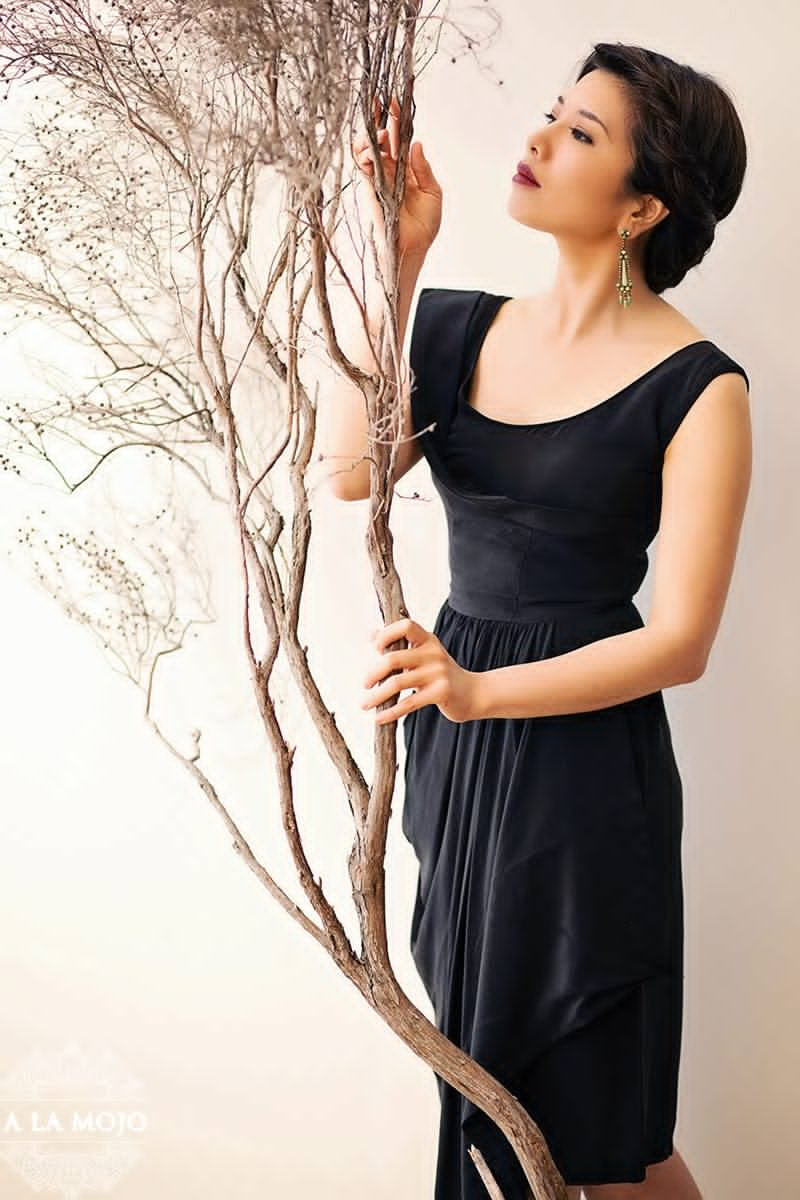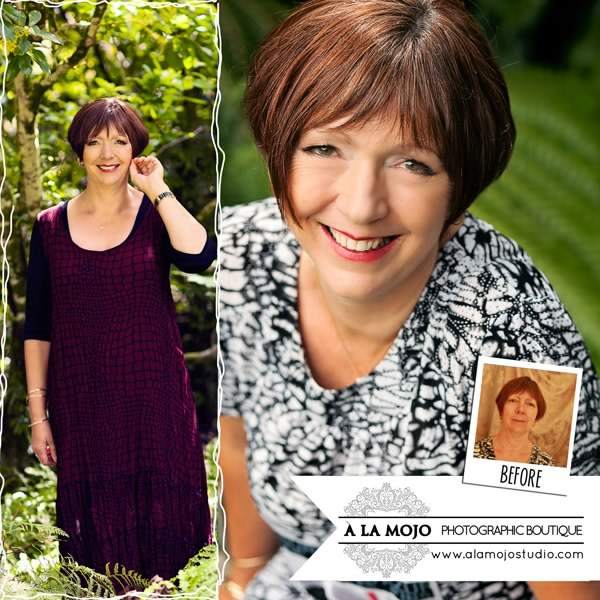 Gail
Not just a photo shoot.. from the exotic rabbit to the exquisite chickens and a beautiful home grown lunch it was a day to remember and the photo's well I am not sure how you make a 64 yr old look that good. A big thank you to you both.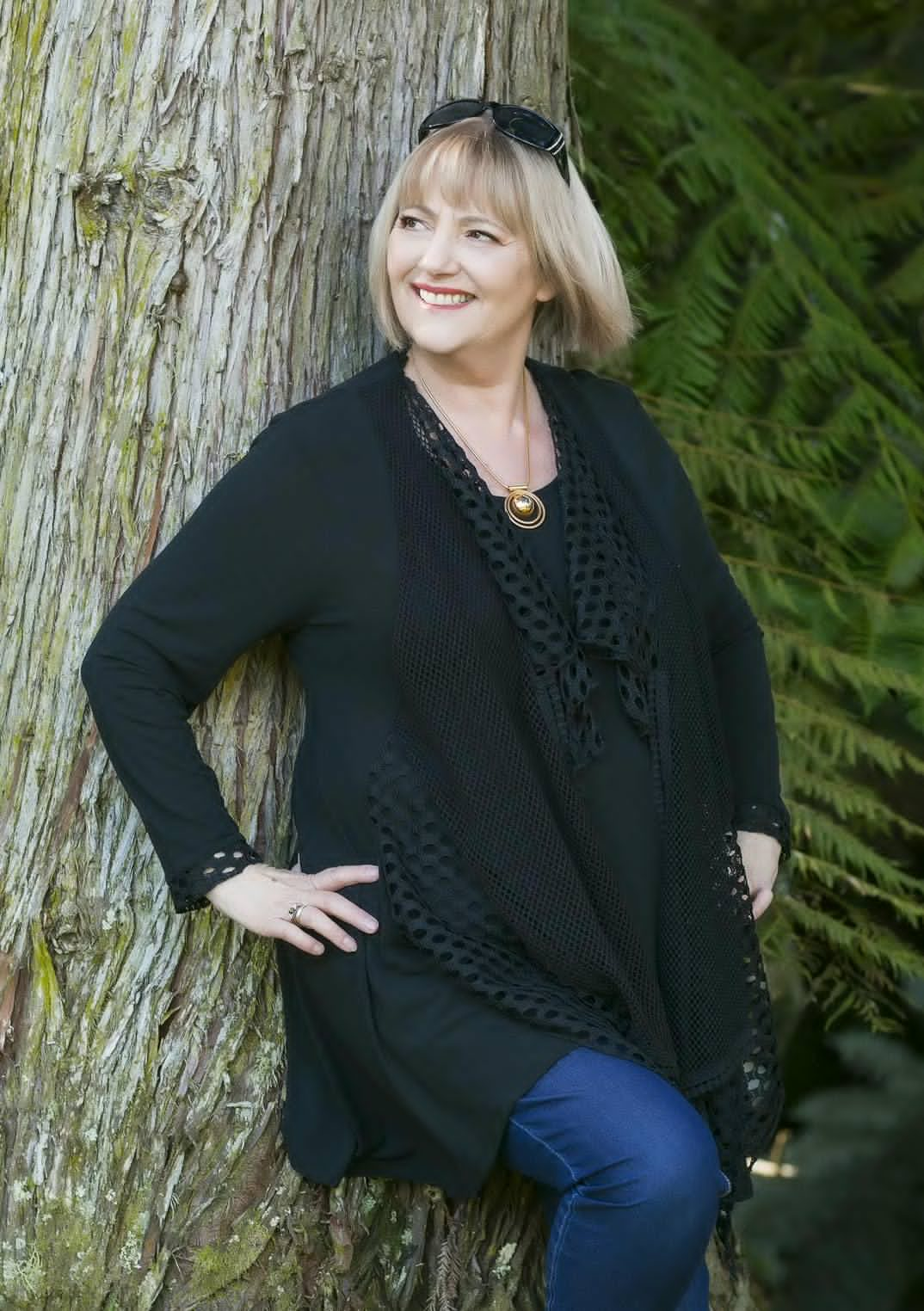 Paula
I loved spending the day with both of you, you made me feel very welcome in your home and business.

I wanted to mark the end of a painful period in my life with something beautiful and having photos taken was a great way for me to do this. It's been years since I dressed up and loved feeling like a kid, laughing and playing, the images are perfect and have helped me love myself again 🙂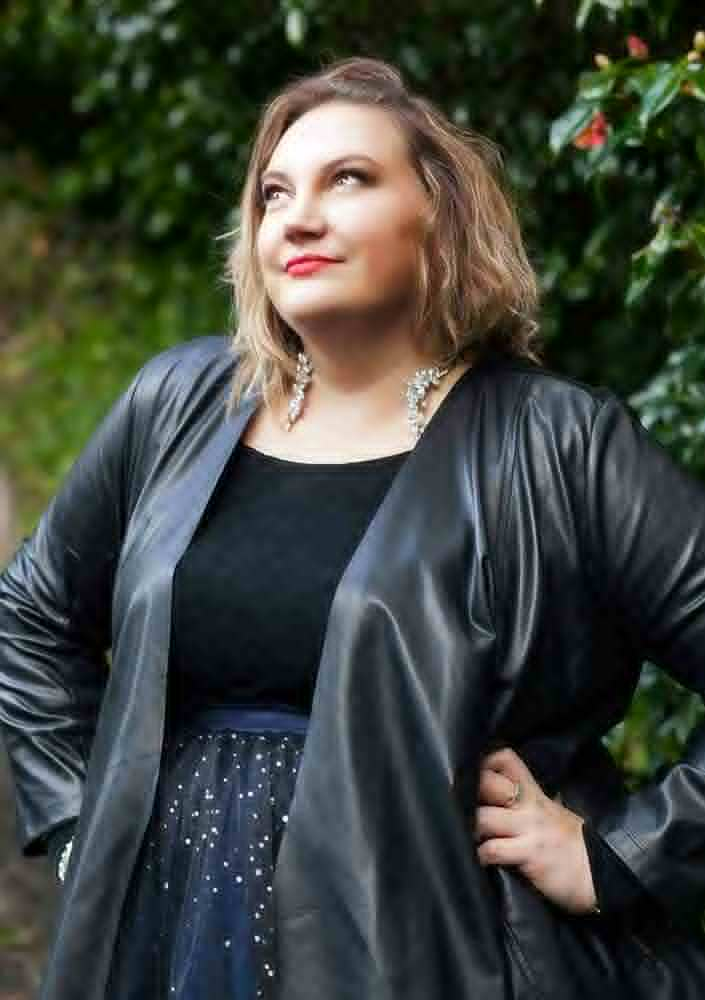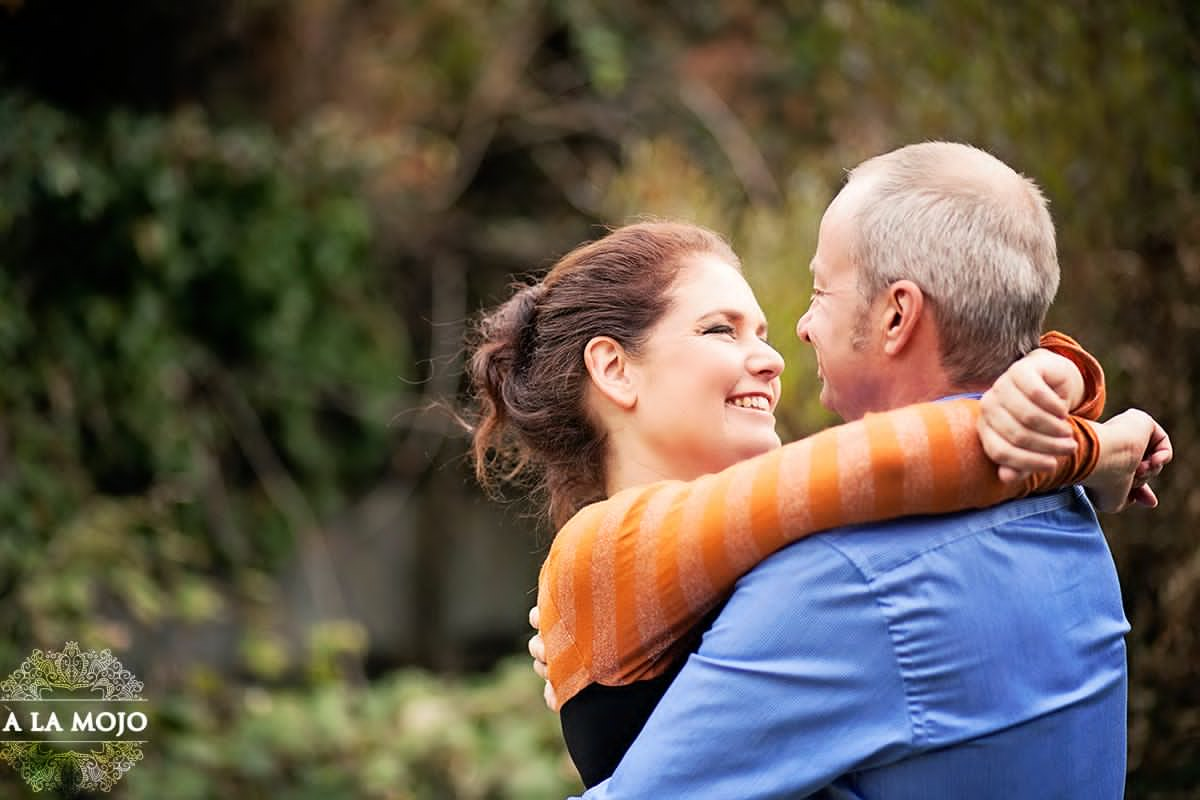 Heather
When my finished photos arrived, my first thought was, "is this really me?". I think that today we're so used to having snapshots taken of us, by ourselves or friends that we forget that a "portrait", is something to be valued,treasured and proudly shown. Right from the start of my portrait session with Mandi, I was made to feel special, beautiful and I appreciated the time that was taken to explore the "me". It was a pampering day, a special day and an opportunity to explore the "beautiful me".

In my favourite shot, I'm looking out of the window, contemplating the winter scene, and taking a restful moment for thought. I feel serene, and I keep this portrait near my bed, where I can conjure up the memory of a calm and stress free moment.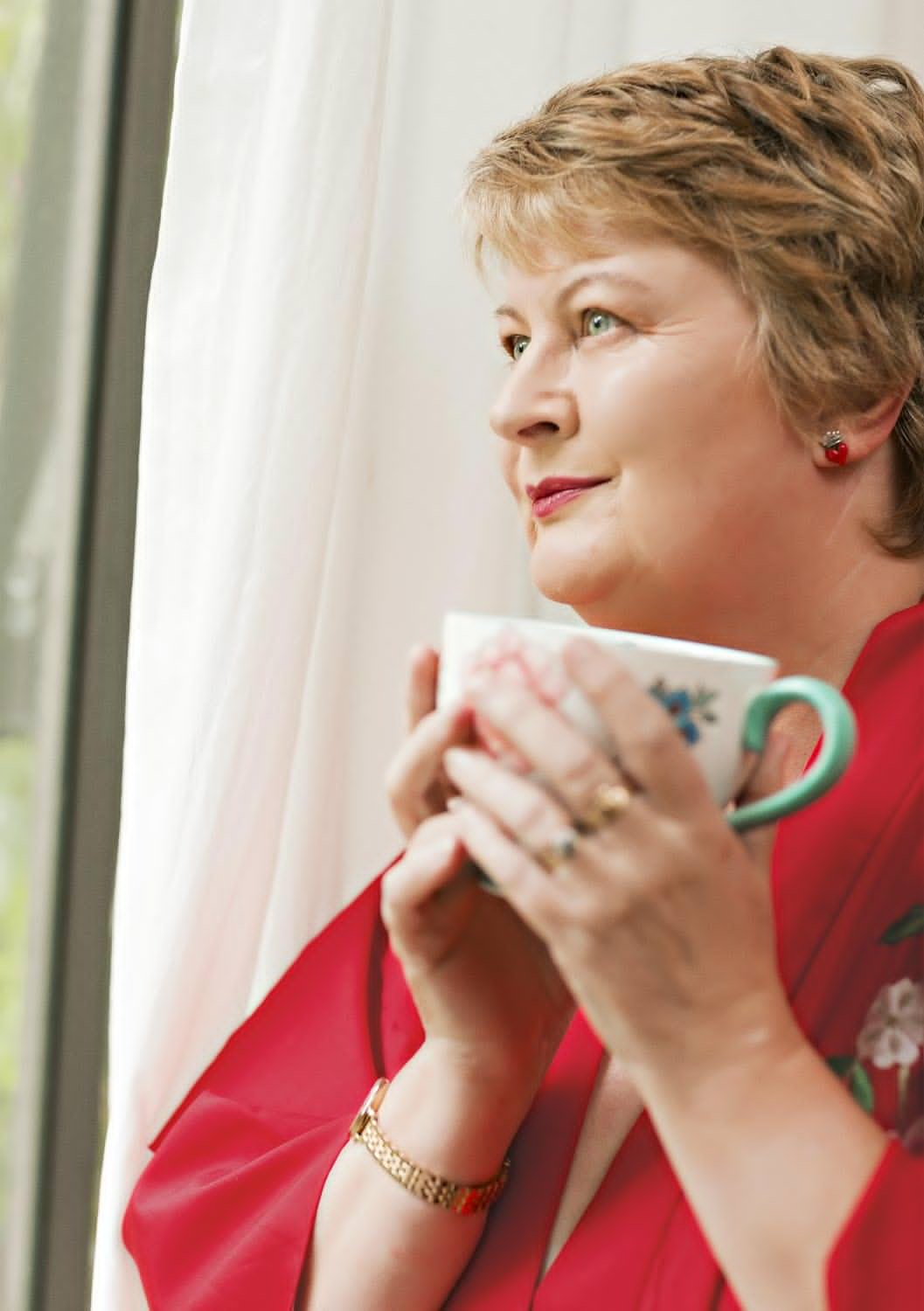 Maree
Mandi is a beautiful spirit with a lovely gift. She has the ability to connect with you in a way that makes you feel safe and special. It allows you to fully relax and let your inner light shine. Then she glides in and captures the light on film with breathtaking results. THANK YOU.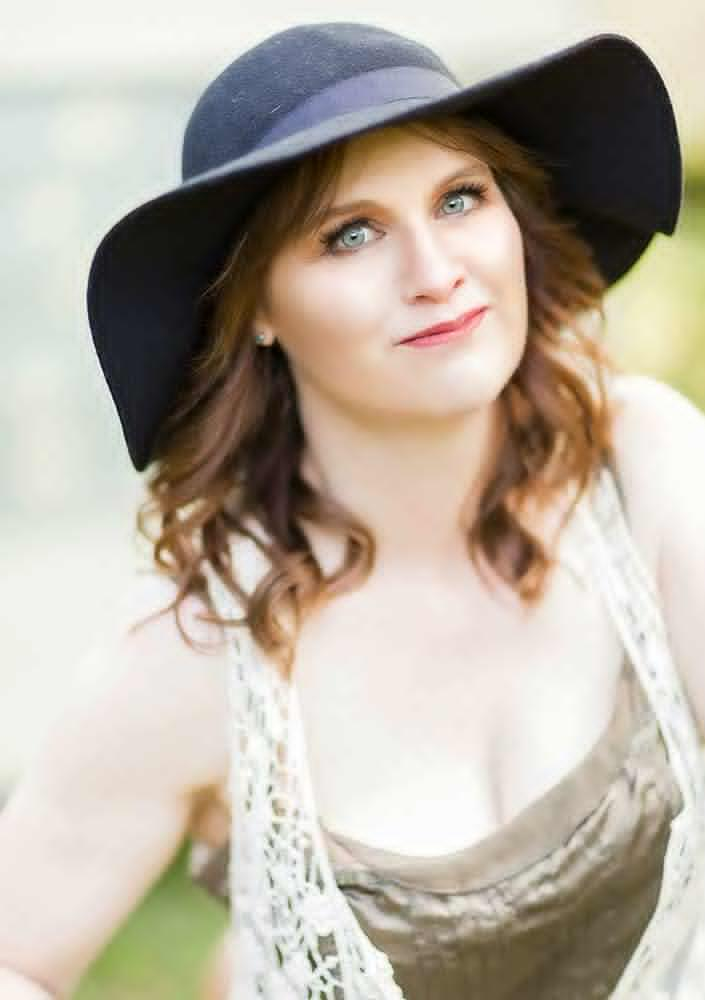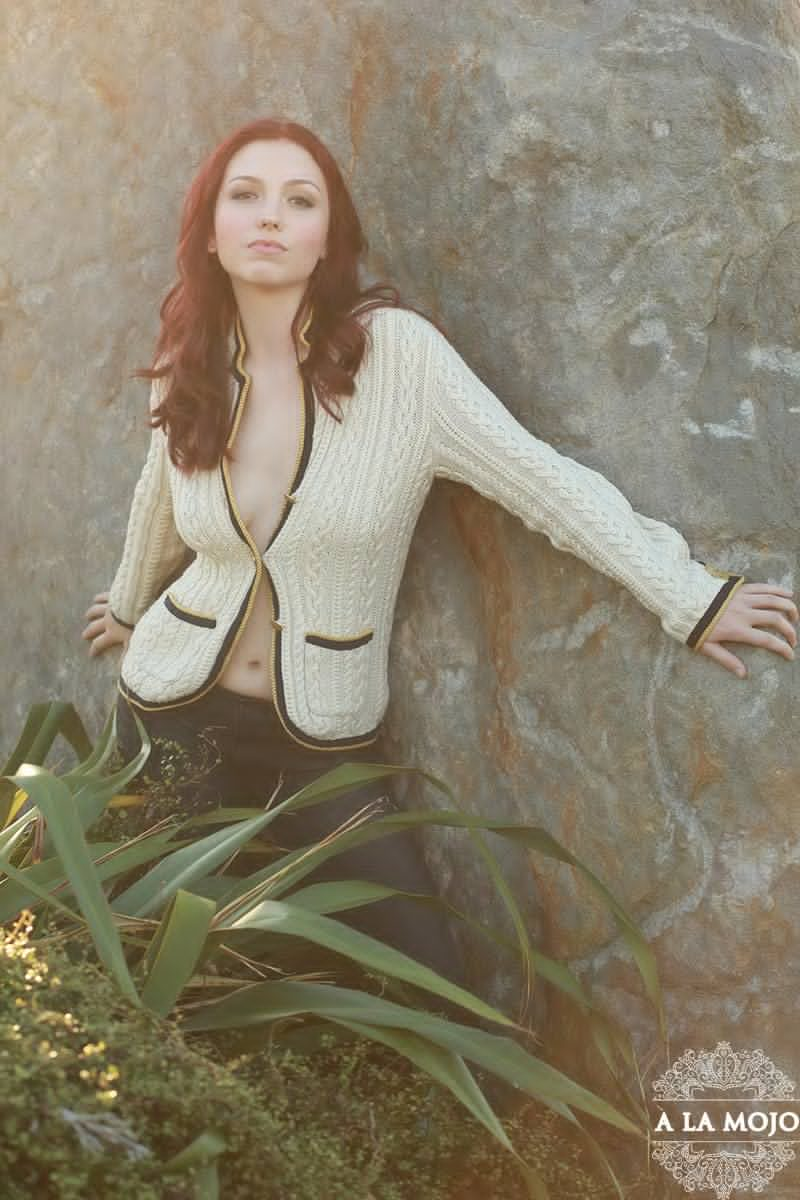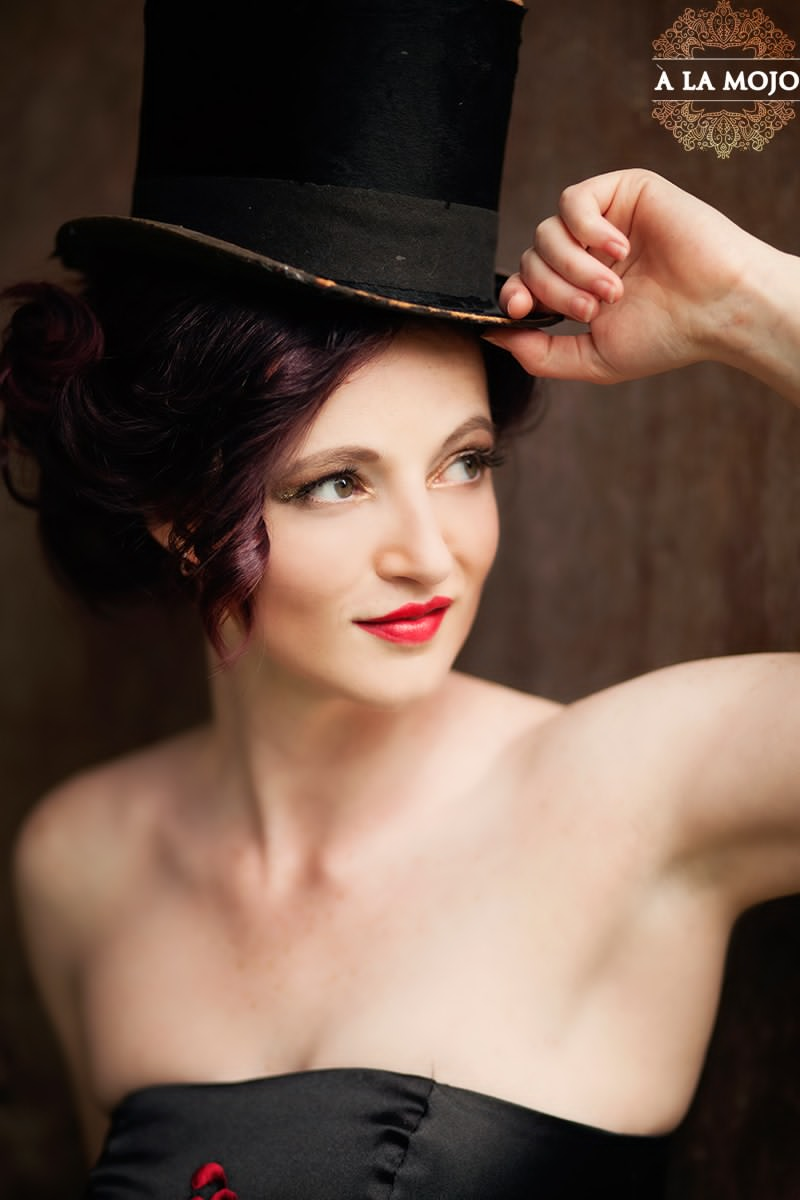 Feminine Mojo Adventure
Updated on 2021-04-15T20:30:51+12:00, by Mandi.