Courtney
Mandi is an absolute delight to work with. I couldn't have asked for a better experience being photographed, especially since not long ago I'd do anything to avoid having my picture taken! By the end of the session I was dancing, skipping, and twirling to my heart's content. It was so freeing to be entirely myself in front of the camera, without any need to pose or manipulate my appearance in any way. For me Mandi's guidance was, and continues to be, joyful, rewarding, and deeply empowering, not just for authenticity in photographs, but also for authenticity in the world.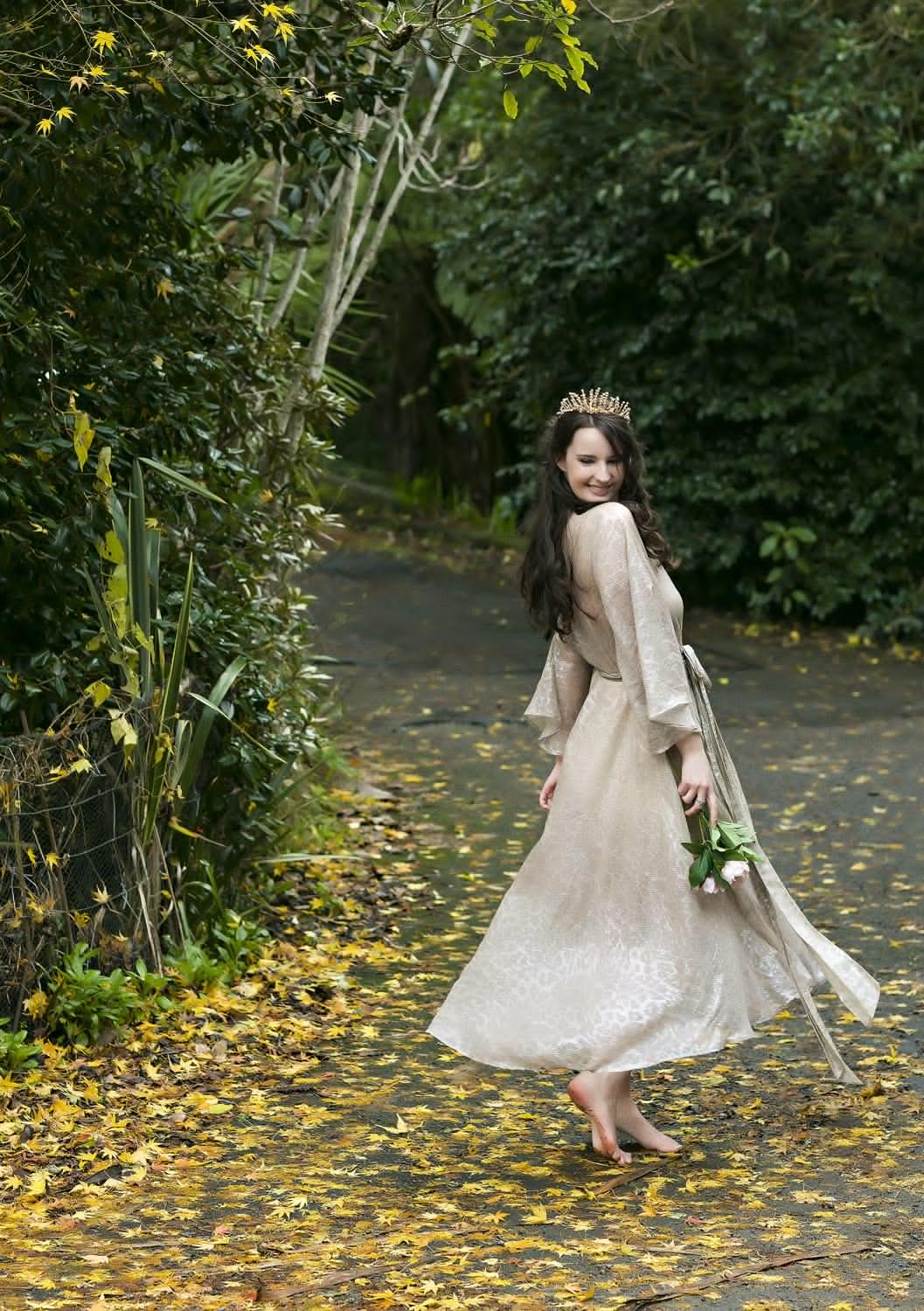 Charlotte & Diane
"It was a cool experience, it was fun getting dressed up and getting my hair and makeup done. The cats and the rabbit were neat too Thanks Mandi for a fun day."
Charlotte

"Thanks you for showing Charlotte how she beautiful she is inside and out. We see this everyday and want to celebrate the person she is and will become, having these photos done is a gorgeous reminder of this for us all to look back on in years to come. These photos are beautiful but the inner beauty you captured means more to us than the physical side of it. Thanks for your advice, insight and patience during the shot. We have these beautiful photos but have also learnt so much from this experience"
Diane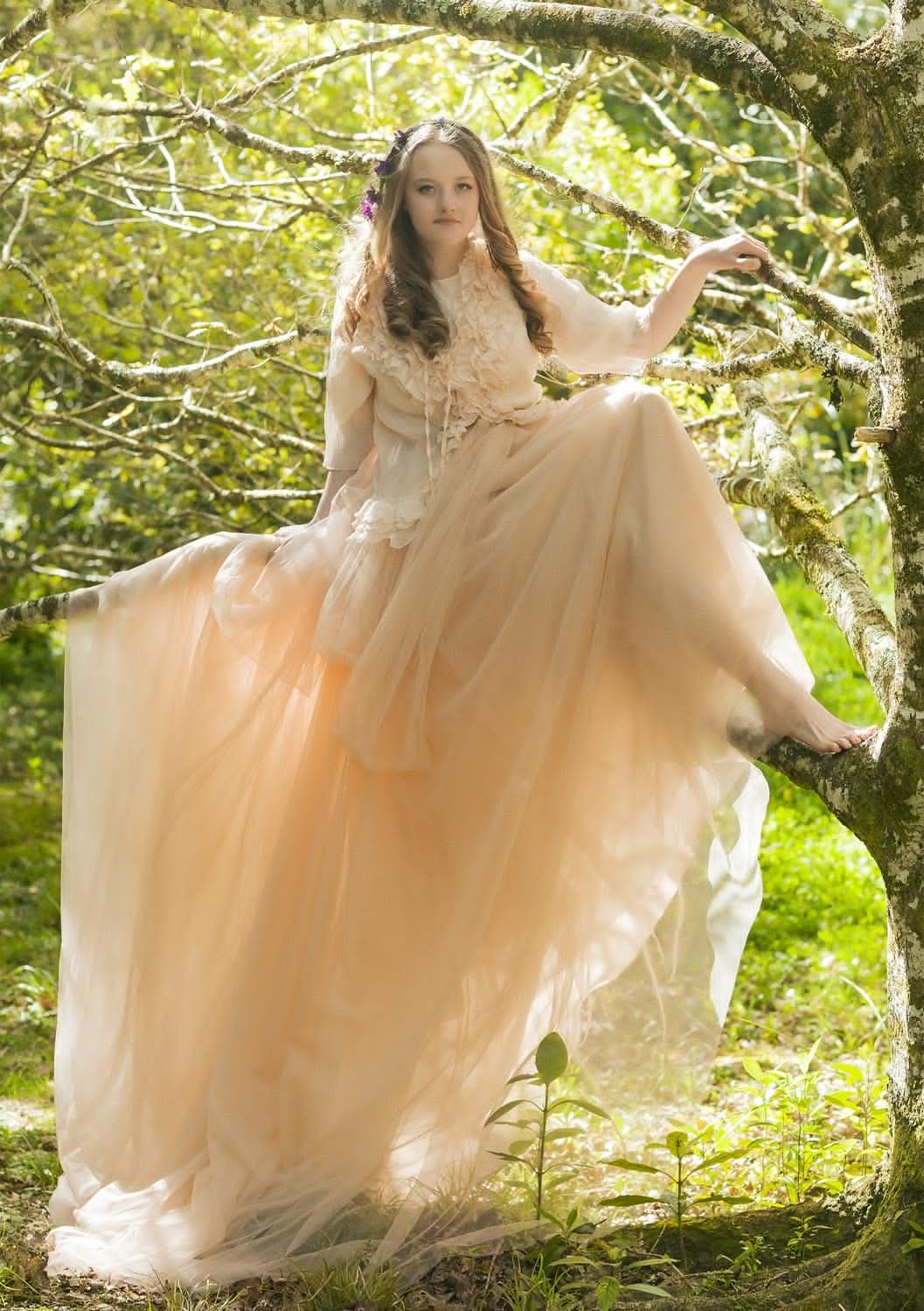 Chrissy
A day out at the Martinborough Fair turns into the most self affirming experience I could not have imagined. My bestie won the prize and then gifted it to me and the timing could not have been better. I have a small business and have been wanting those magical photos that capture my personality for the serious side…but wait….there was more. We got the chance to explore the playful parts of my character, express my fashionista and I loved it. Seeing the images made me laugh, smile, reflect and cry…who knew I could look like that….clearly Mandi Lynn did. Amazing experience to remind me that I am a beautiful human being.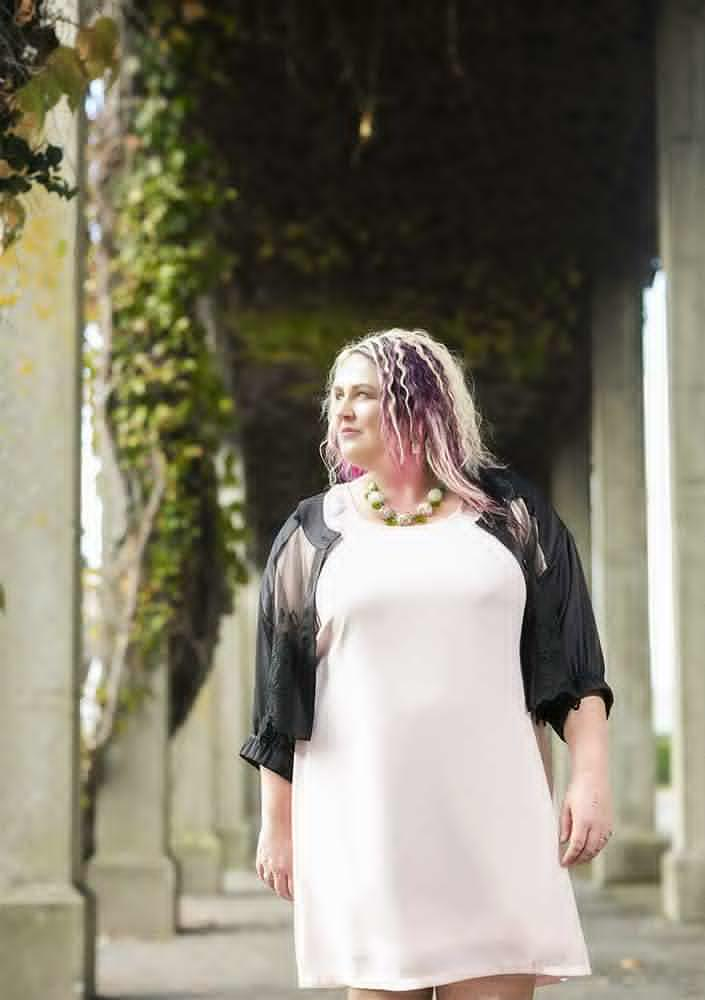 Paula
Very welcoming and fun loving experience. Mandi has a warmth and gentle personality which children especially find the experience easy and natural. Highly recommend to all.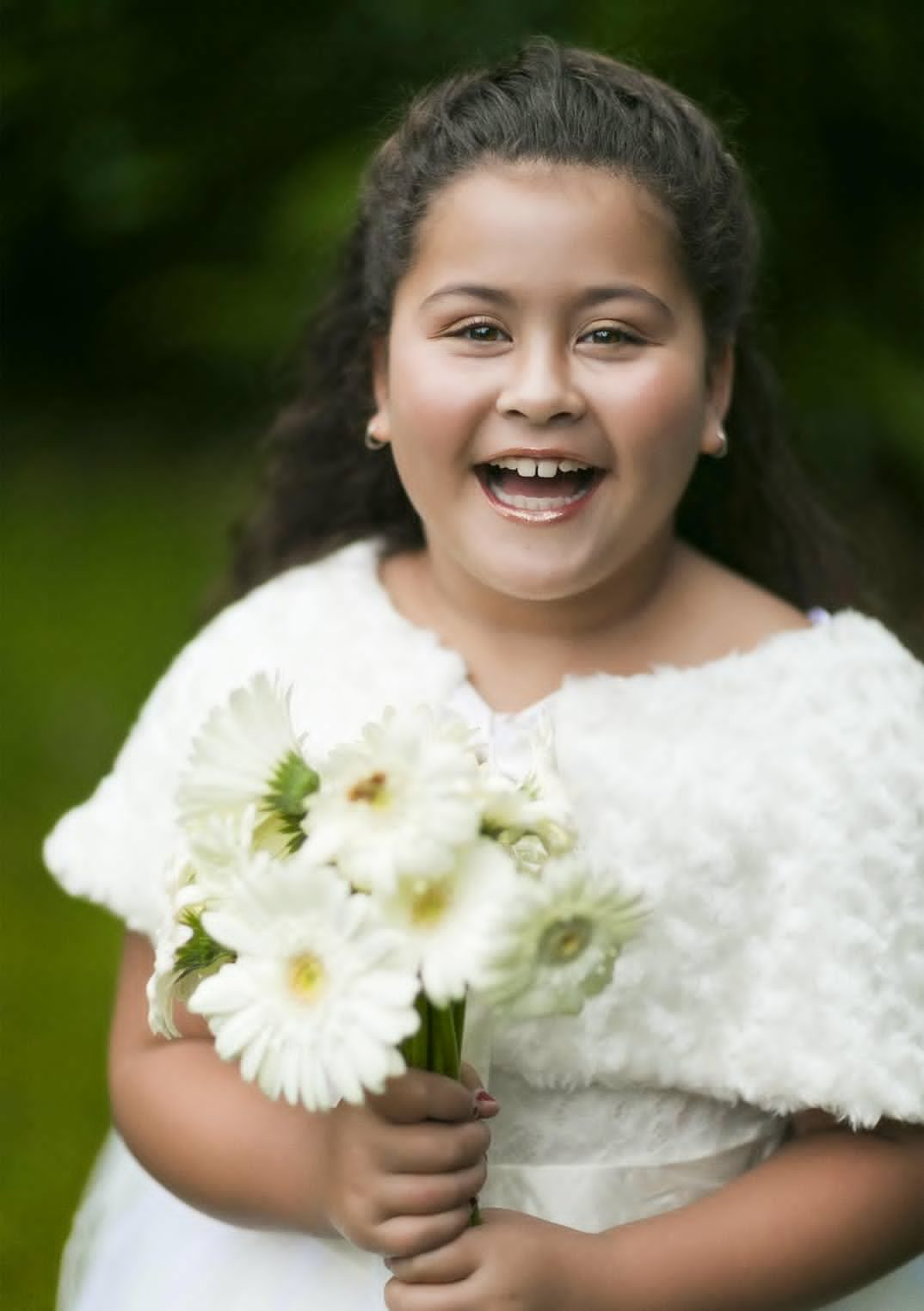 Kelly & Brad
We felt very comfortable during our time with Mandi and we were so impressed with her creativity and ability to soothe our newborn Brodie to get the perfect shots!
The experience was fun with all of the creative options, scenes and props we could choose and Mandi spent a generous amount of time trying to get the best images for us- Thankyou so much !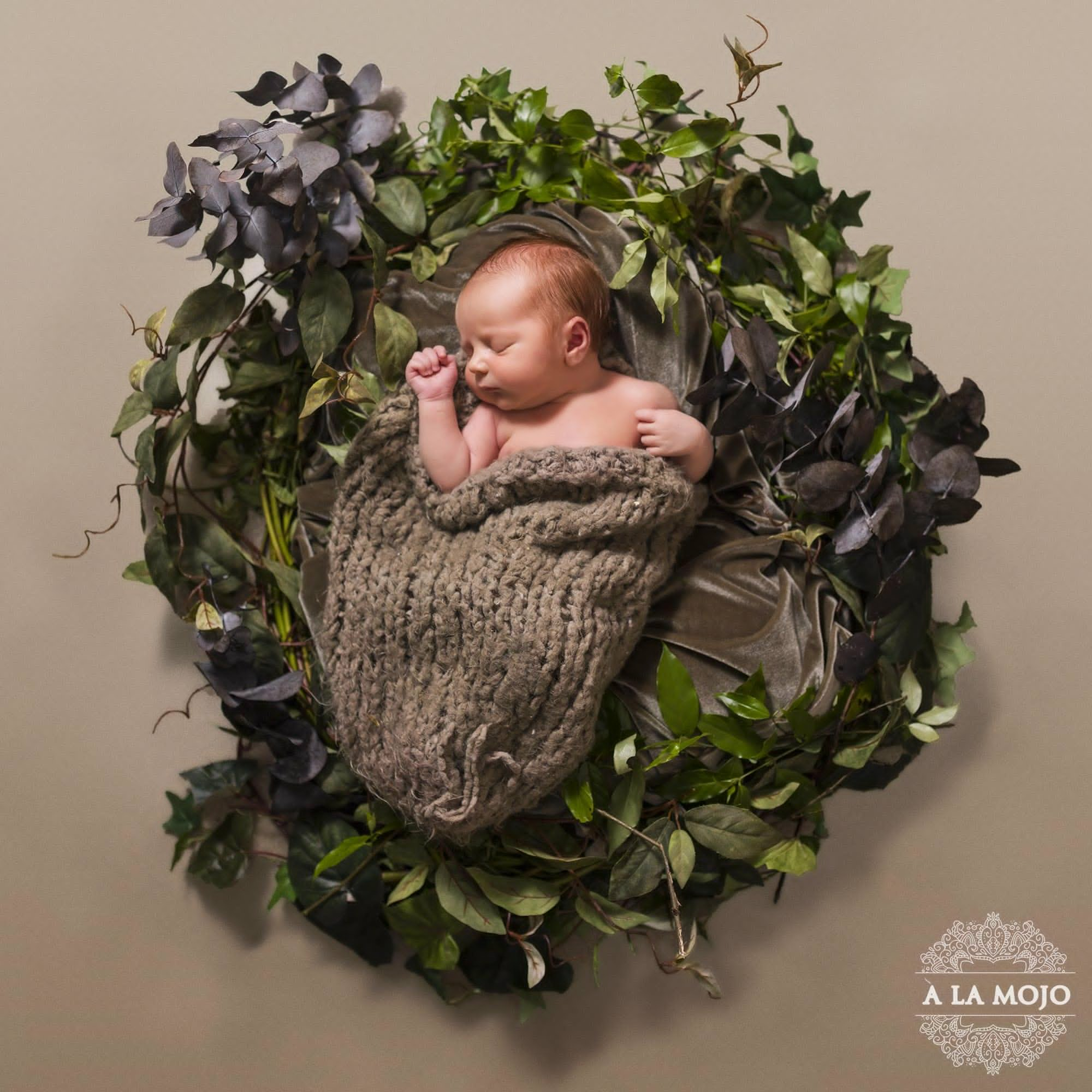 Jo
"I have never been comfortable with being photographed but needed images for business and to use in social media. The day with Mandi was a wonderful exploration into another side of me. Not only has she given me my amazing business look, she also created this fun look for social media that fits with my desire to retain a degree of anonymity. What a wonderful experience topped off with a stack of print memories to remind me every day of what is possible."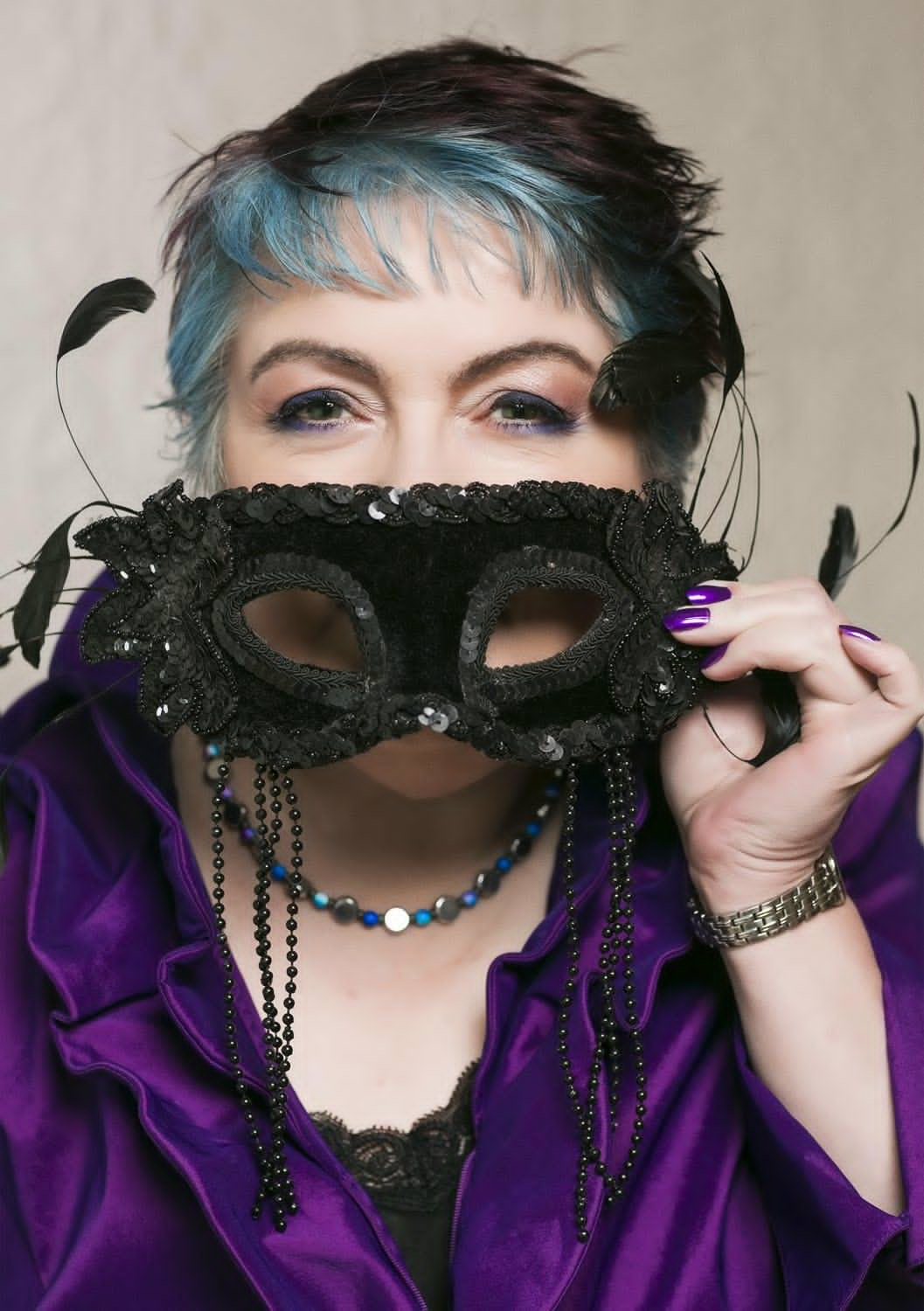 Glenda & Hannah
My daughter and I took up Mandi's kind offer of a mother/daughter bonding photo shoot. It was fantastic! We learned to treasure ourselves, and each other all over again. We re-learned how to laugh at ourselves because the day was so much fun! . Mandi did our make-up which was different to our normal looks. Through this she captured some special looks. We loved it.
Being able to use Mandi's dress-ups was an absolute bonus. There was a treasure trove of amazing colour and costume options that added to a delightful day of feeling beautiful, pampered and loved. We are very pleased with our photos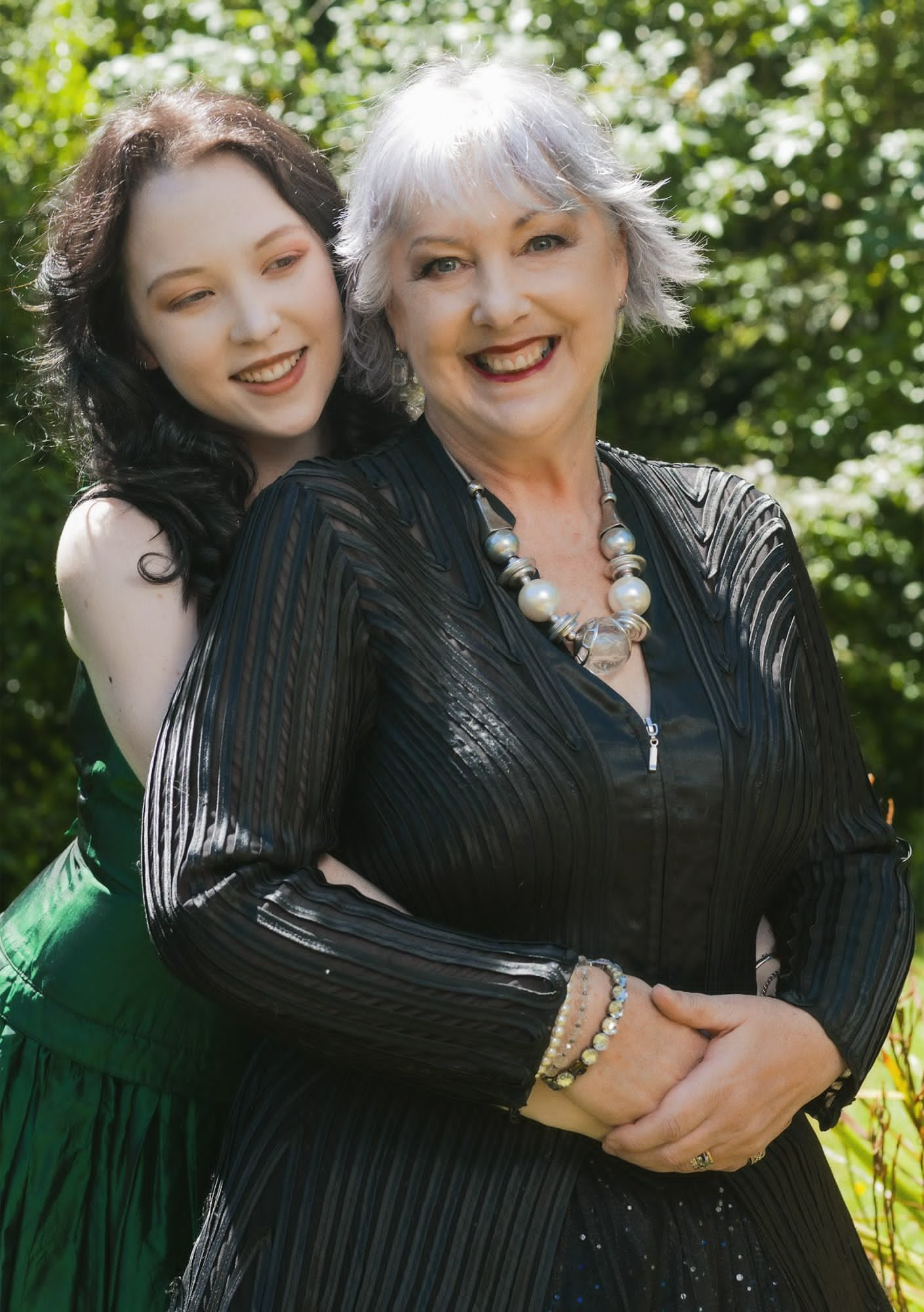 Heather
When my finished photos arrived, my first thought was, "is this really me?". I think that today we're so used to having snapshots taken of us, by ourselves or friends that we forget that a "portrait", is something to be valued,treasured and proudly shown. Right from the start of my portrait session with Mandi, I was made to feel special, beautiful and I appreciated the time that was taken to explore the "me". It was a pampering day, a special day and an opportunity to explore the "beautiful me".

In my favourite shot, I'm looking out of the window, contemplating the winter scene, and taking a restful moment for thought. I feel serene, and I keep this portrait near my bed, where I can conjure up the memory of a calm and stress free moment.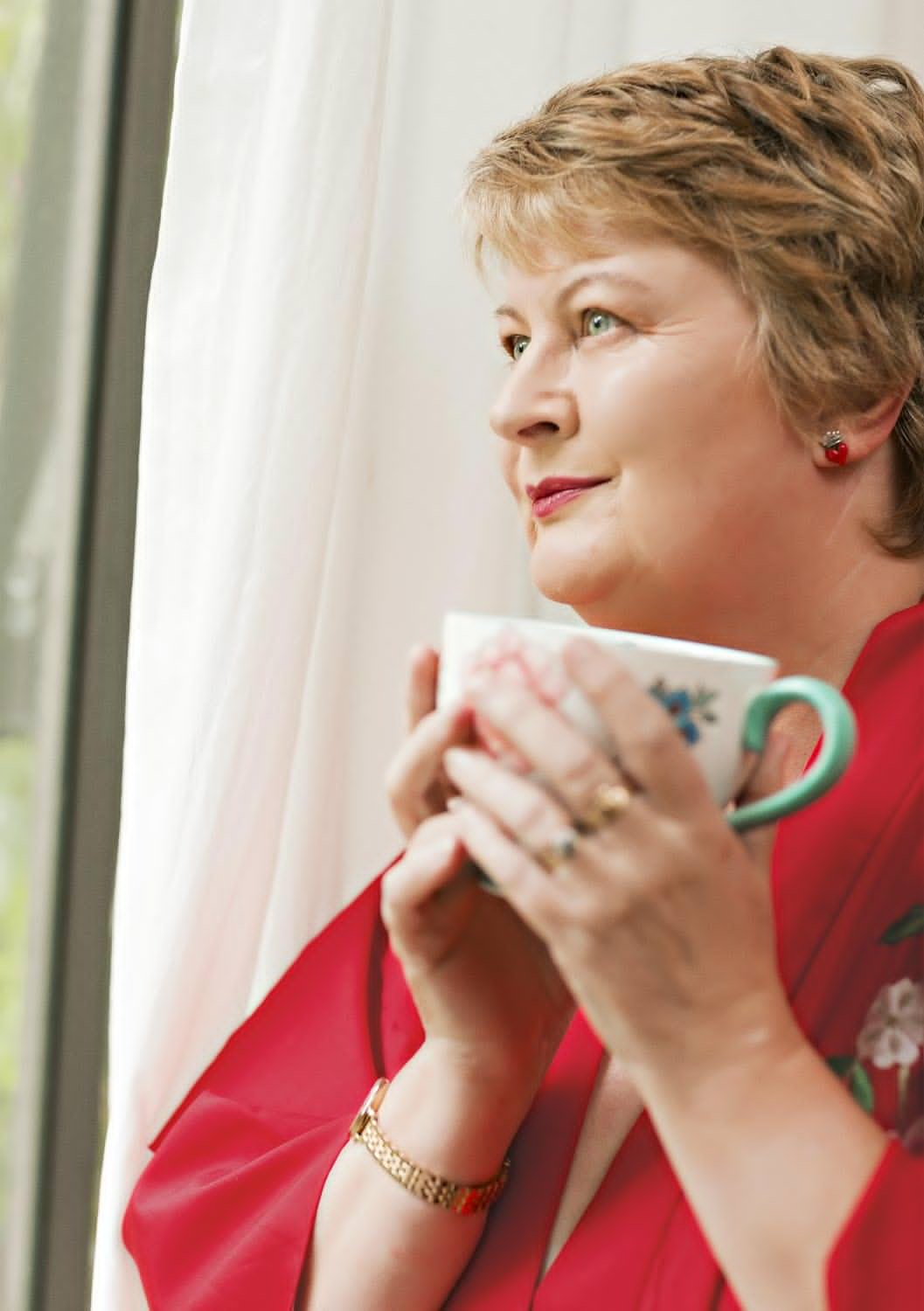 Gail
Not just a photo shoot.. from the exotic rabbit to the exquisite chickens and a beautiful home grown lunch it was a day to remember and the photo's well I am not sure how you make a 64 yr old look that good. A big thank you to you both.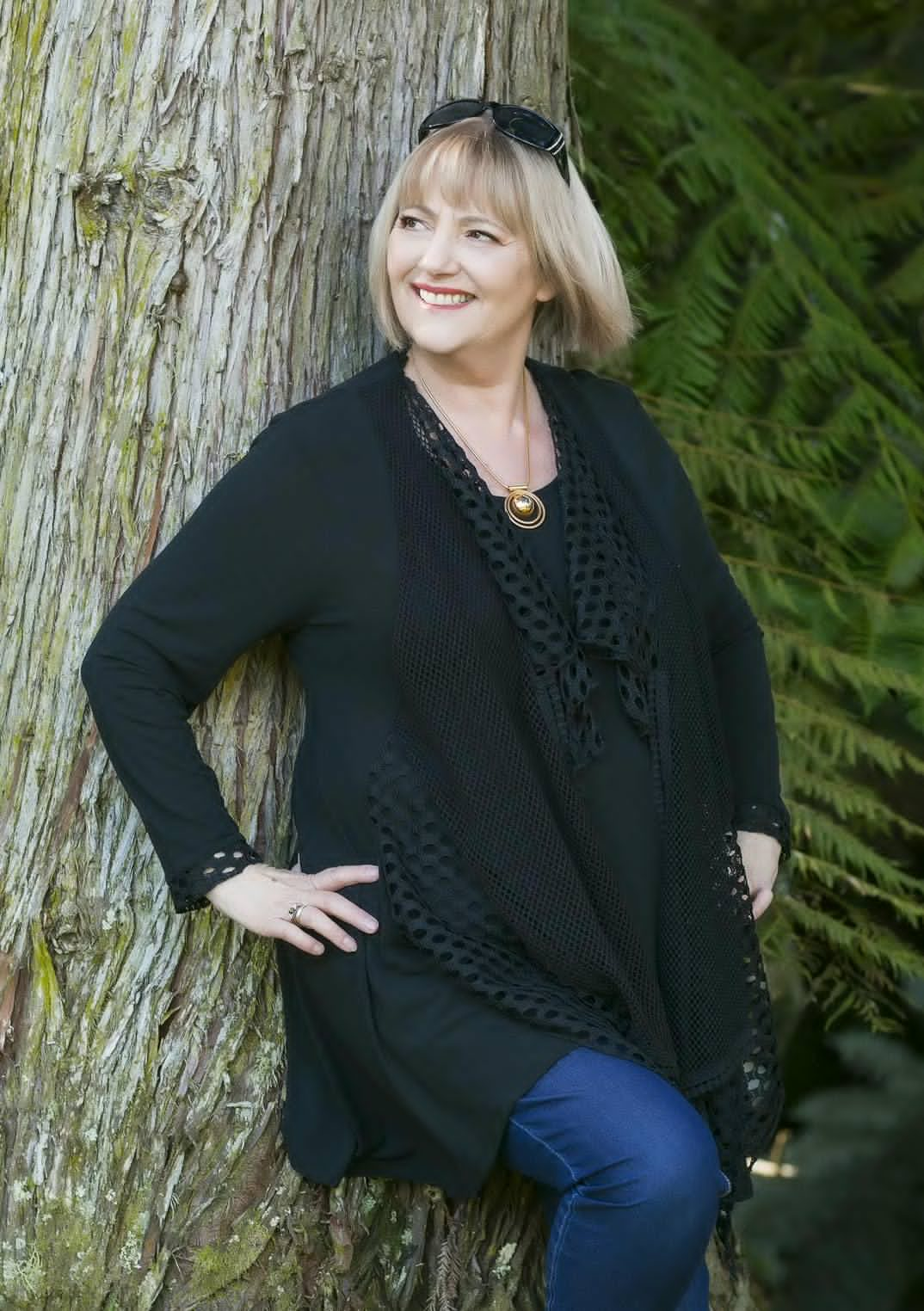 Hayley
"I could write an entire essay on my experience at A La Mojo Studios. Historically, I've always found it hard to like photos of myself. I'll often judge my looks or compare my body to others, and I feel like a deer in headlights when asked to pose for a photo. I'd also never done a professional shoot before, so signing up for one with Mandi was definitely a push out of my comfort zone. As it turned out, I had no reason to be anxious or afraid. Mandi and Craig are wonderfully warm human beings. I loved spending a day at their home talking about life and the different journeys we're all on. Mandi's sunny personality put me entirely at ease, to the point that I even felt confident enough to shoot some boudoir photos (I never thought that would happen in a million years!). Mandi is a creative genius with an uncanny knack for finding amazing shots, and she makes posing for photos feel easy and fun. One of my favourite shots from the shoot was taken as I was rolling around on a bed like a mad woman, giggling at myself - I still cannot comprehend how she got such a stunning photo from that! I left the shoot with a small collection of beautiful photos of myself that make me so joyous to look at, and for once I'm not insecure about sharing them around"

Thanks again so much. I know I've said thanks a lot, but I truly feel so grateful and blessed that I came across your booth at the Women's Expo. It was meant to be(:
Thank you for your kind words and your guidance and your listening ear - I keep the worksheets you gave me on a shelf near my bed so I can look at them every morning and remember to be kind and understanding towards myself even when I don't feel the greatest. It was such a pleasure to meet you and Craig and I hope to see you again sometime in the future."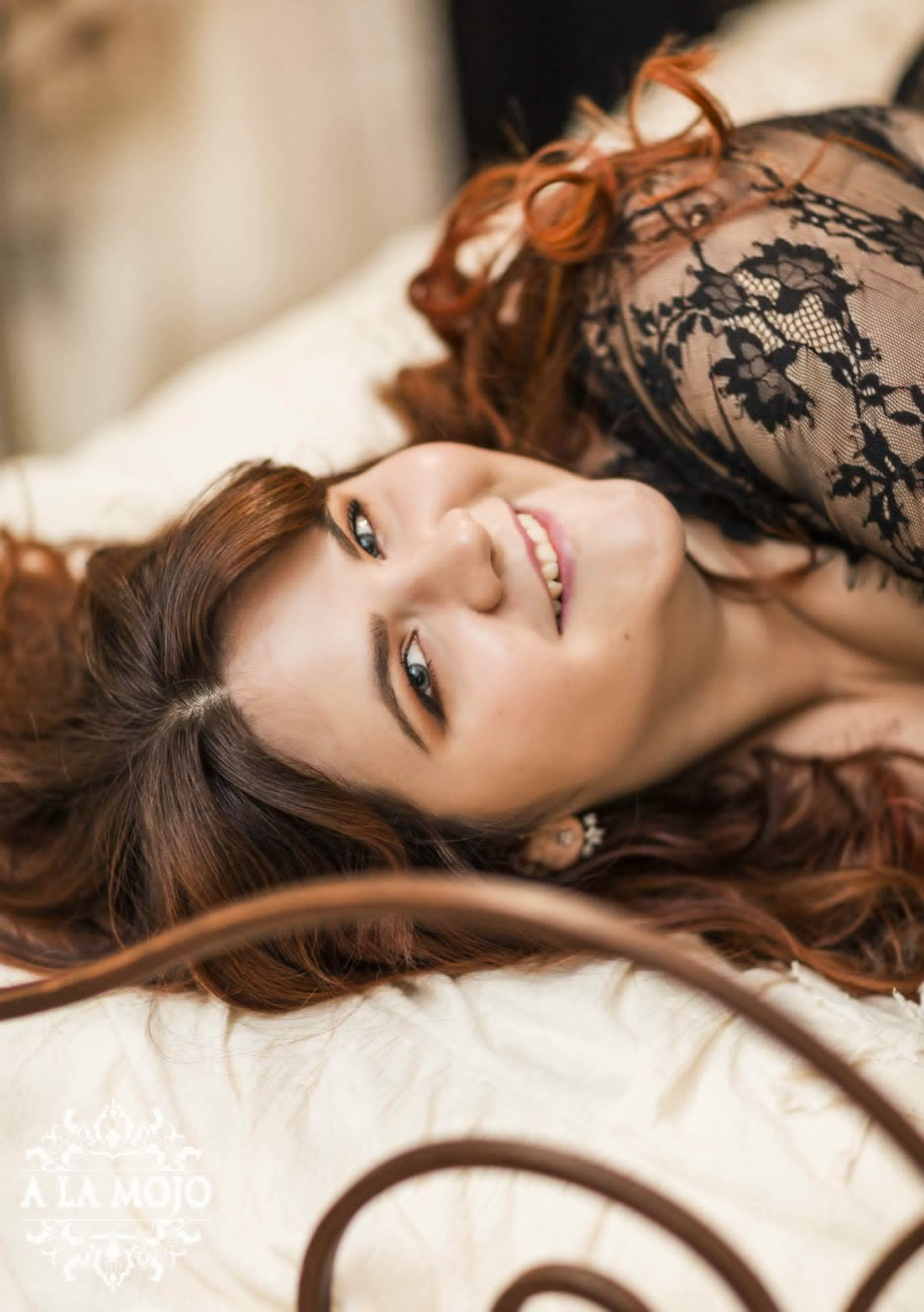 Kelsea
"I felt so comfortable and welcomed with Mandi. We had so much fun during the shoot - laughing the whole day. I'd never done anything like it but finished the day feeling so confident, beautiful and inspired. I can't wait to get my prints! Mandi is such a warm person, and an absolute genius behind the camera. Her vision, talent and creativity with her photography is magical. Thank you Mandi and Craig for an incredible day"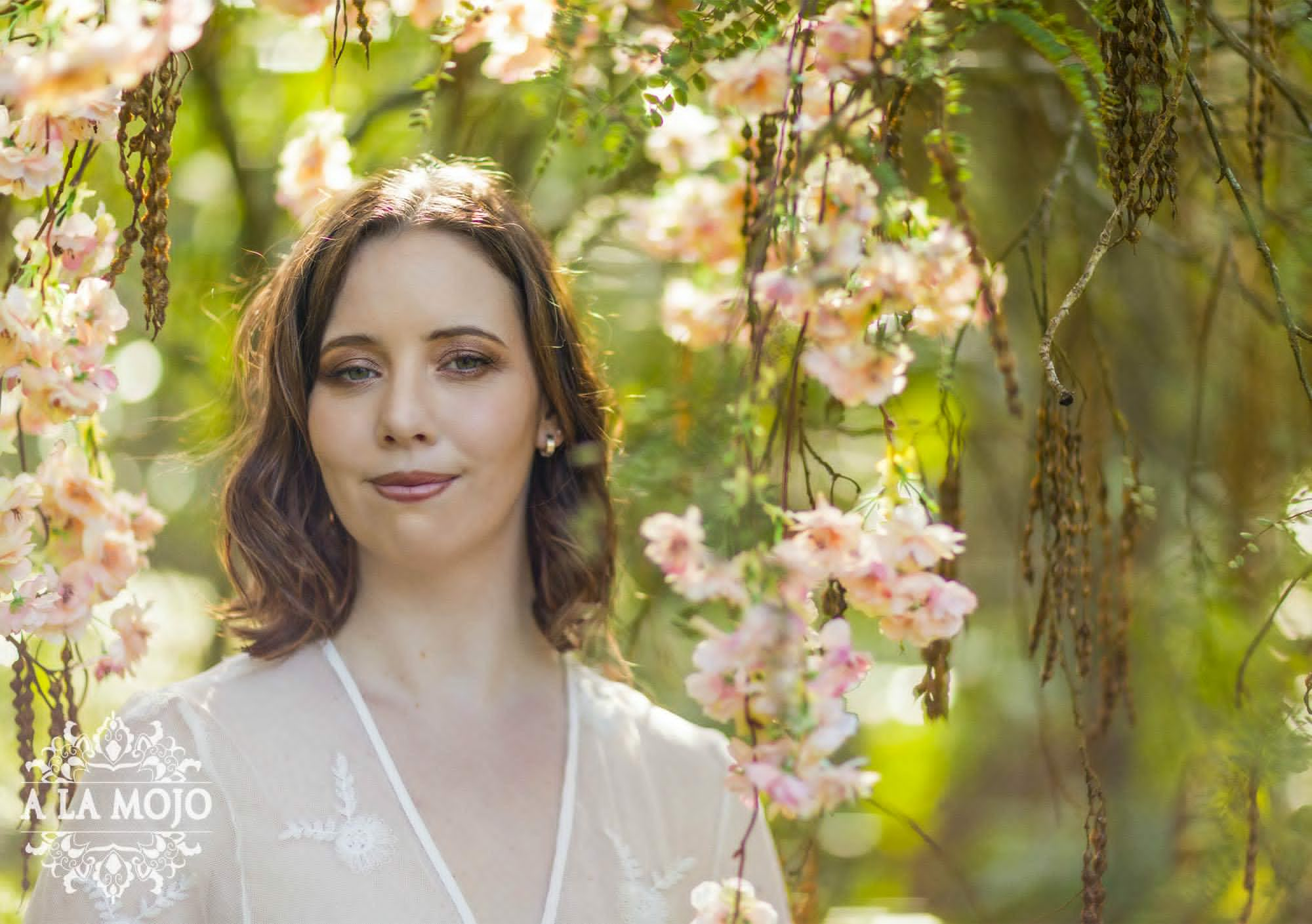 Lorraine Burcher
Just wanted to get in touch and say how wonderful I think my photos are – I think you have captured the true me being me – not a boring old 67 year old!!. I think the fact that you made me feel so relaxed and were so much fun during the shoot helped immensely. I would thoroughly recommend you to anyone who asks about studio portraits.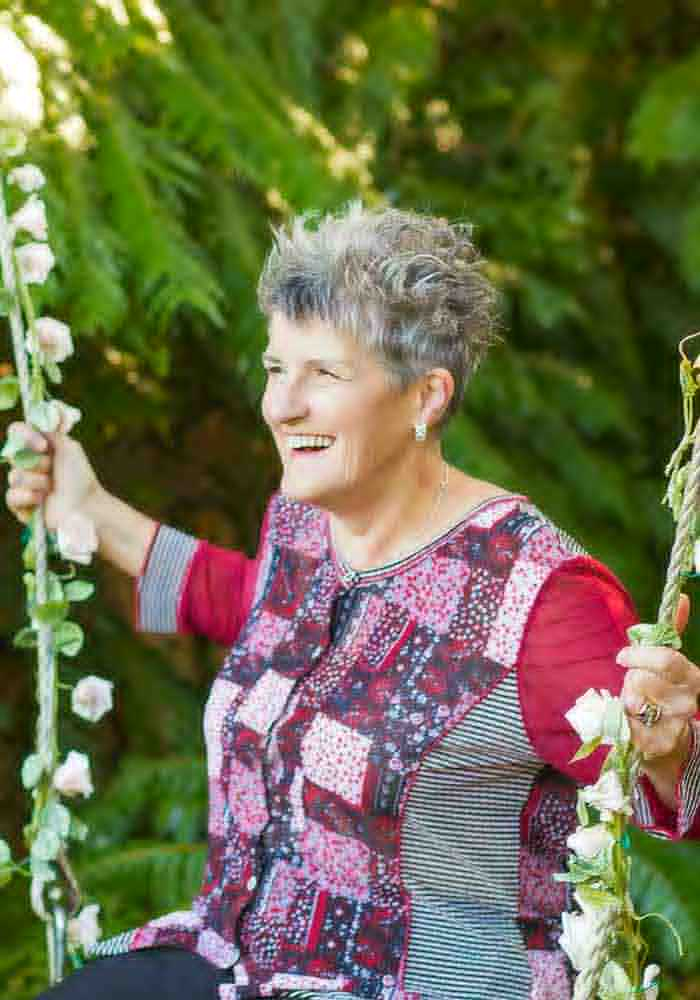 Celia Wade-Brown
Mandi Lynn makes you feel and look your best ever!
We only needed one super-photo and she got it!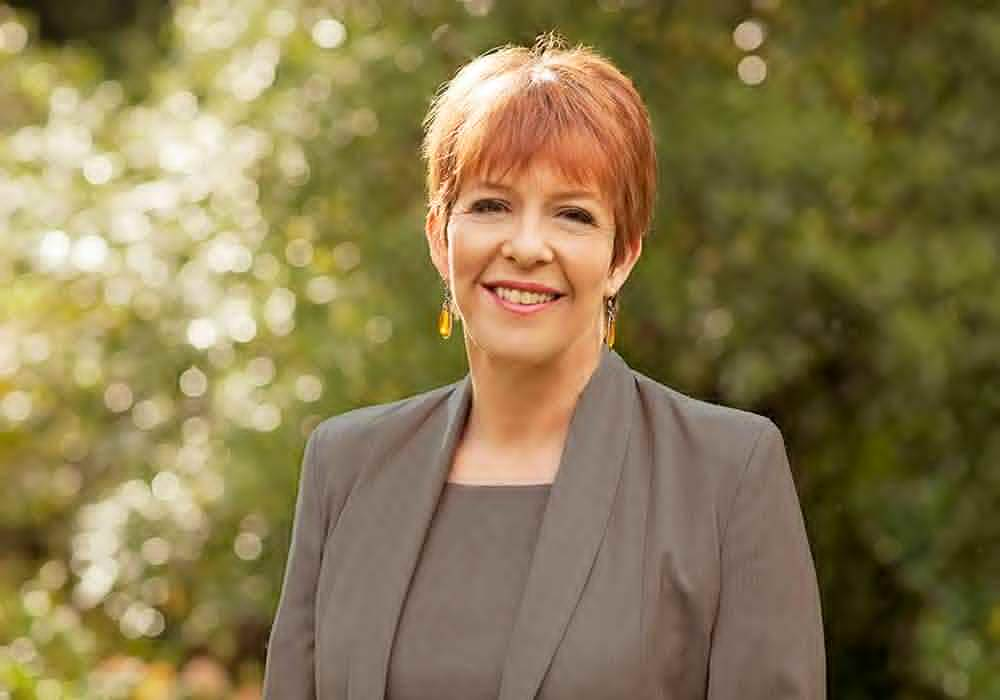 Richard Petrie
Money Likes speed!

The biggest benefit of the photos by Mandi was that I now have a library of ready to go professional images. This may not sound like a big deal to some people but the hassle of getting professional photos done for a project is like a handbrake on implementation. It can take a week to organise dates and times and availability. So many times I get asked for a photos and I have several quality images ready to send in 60 seconds. Every professional needs their image collection at hand and
ready go.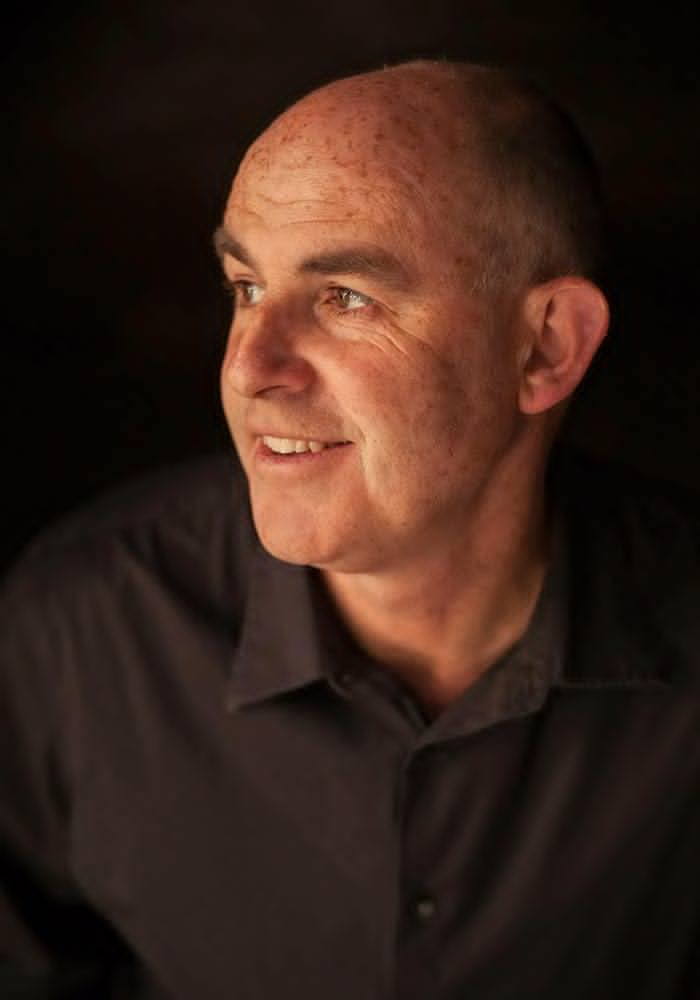 Krystina
I loved working with Mandi during this photo shoot. She has an amazing ability to make you feel so comfortable in your own skin. I don't often like how I look in photos but I loved every single photo that Mandi took of me. Spending the whole day at the studio with the focus being on only me was amazing and I actually came away from the shoot with a whole new outlook on life.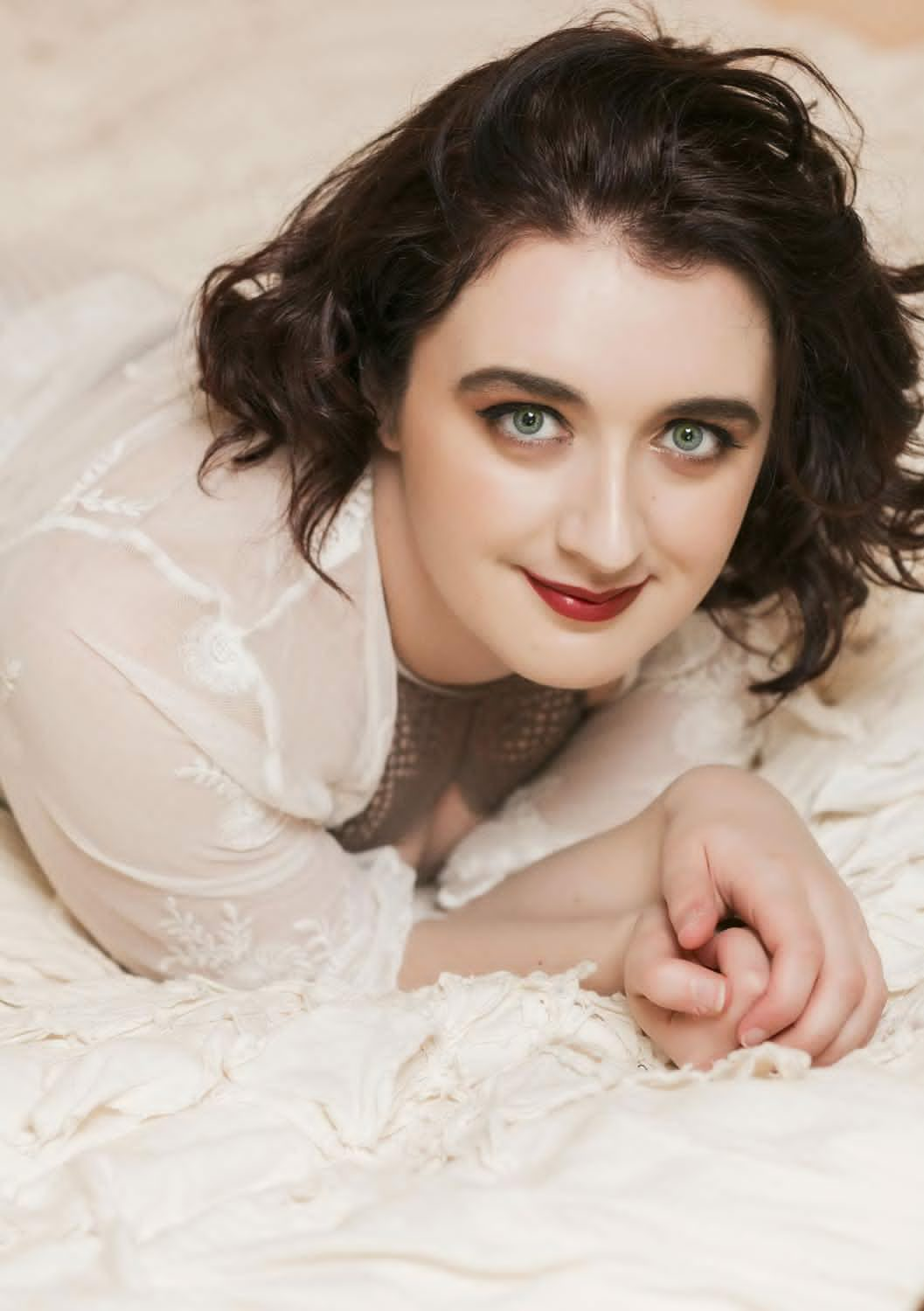 Ashley
"My makeover photo shoot with Mandi Lynn was all I had hoped for and so much more. After a thoughtful preshoot consultation, complete with Pintrest dream board reviewing, Mandi had crafted an idea of what my dream photo shoot would look like and absolutely delivered on all my hopes and dreams! We accomplished professional head shots, beautiful nature shots, and boudoir! My morning of hair and makeup pampering, rummaging through the studio's wardrobe, and then getting expertly coached on how to best flaunt my body made this whole experience so special. Mandi Lynn is a master of her craft and guiding women to feel beautiful, empowered, and full of mojo through photography is absolutely her super power. This is exactly the gift I needed to give to myself, and I don't know a single woman I wouldn't recommend this to. Thank you so much Mandi! I will cherish this experience and love these photos for the rest of my life!"

"This photo has now become my most 'liked' post on Facebook! My friends and family were positively stunned by it! And I love it because it feels so genuine and natural! Thanks again Mandi!"

"I had such a wonderful time hunkering down for the winter with you guys! I look at my photos every single day and get energized by what I see! Thank you so much for just being you and helping me see me."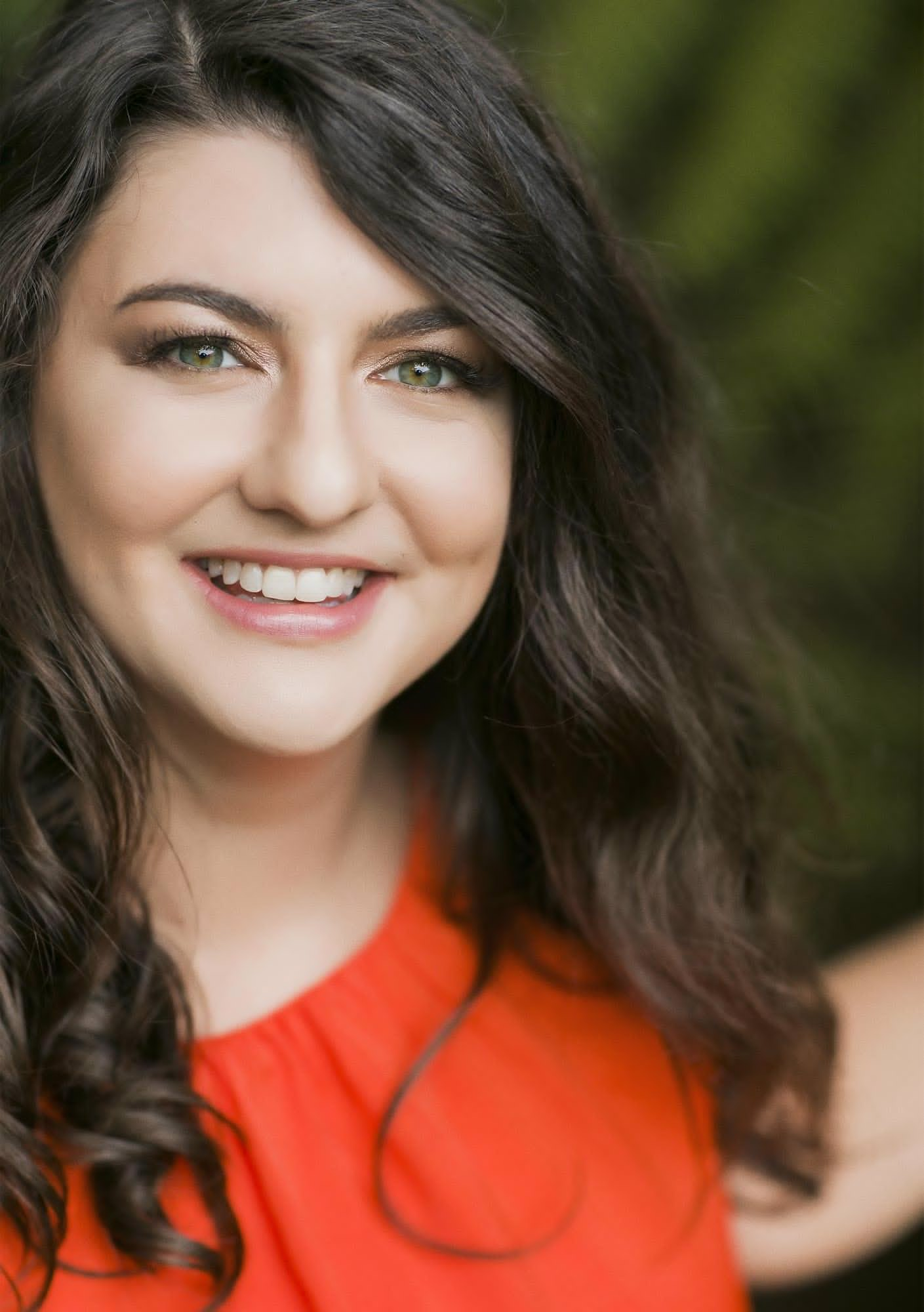 Ann Charles
I wanted something that reflected my personality, and I definitely got it! Having images which make me feel confident and professional are such a boost. I feel that I can't not step up and be the businesswoman I know I can be to match the pictures you have created. You have drawn something out of me and I like the person that I see reflected back.
If you are reading this and wondering whether to invest in a professional shoot with Mandi Lynn, then DO IT! Mandi not only understands how to get the best out of you on a shoot, but as an online businesswoman herself, she knows exactly what kinds of shots you need to use on your website and beyond... even if you don't have a clue.

PS: I was so excited when I received the images that I posted on as my Facebook profile picture straight away. It's been my most 'liked' picture EVER. Everyone loves it (including me!)
The whole process of having the shoot was a lot of fun and I'm so grateful I've got all of the 'outtake' images as well. This means I can have some fun on my blog when I need a picture of me doing something strange to illustrate a point. It's great to have the mixture of formal images that I can use on my site, headshots for speaking gigs and profiles, and different pictures to use as my business grows.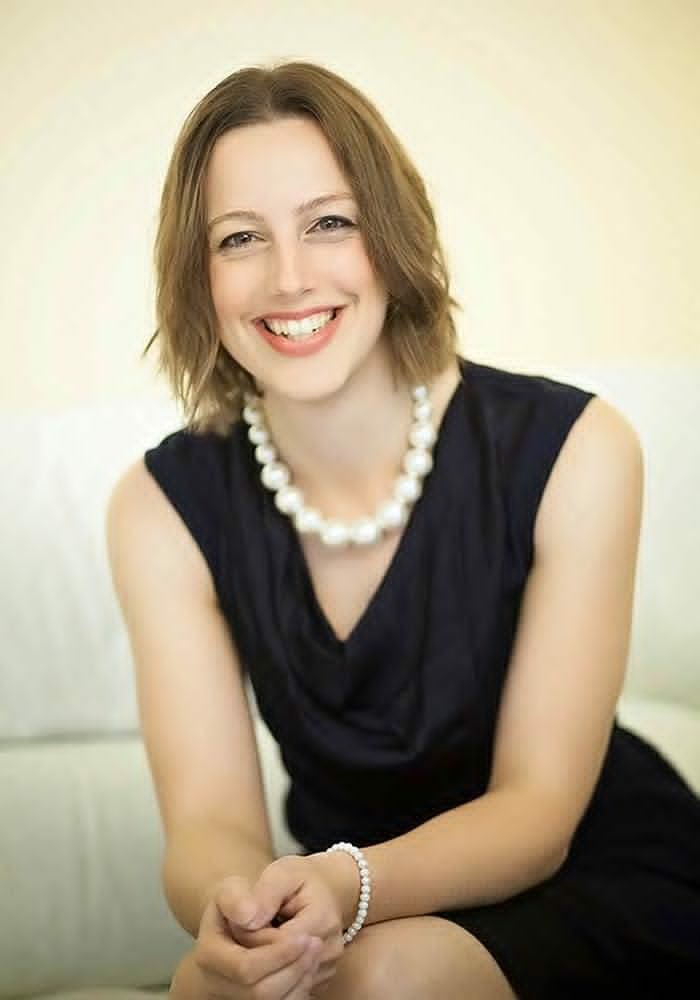 Savita
"I had a wonderful day playing dress-ups with Mandi. It is rare that I take time to do something just for me, and Mandi made me feel at ease. She has an amazing talent for capturing images that make you feel like your best self rather than worrying about your perceived flaws. The hardest part of the day was narrowing down my favourites! Thank you ?"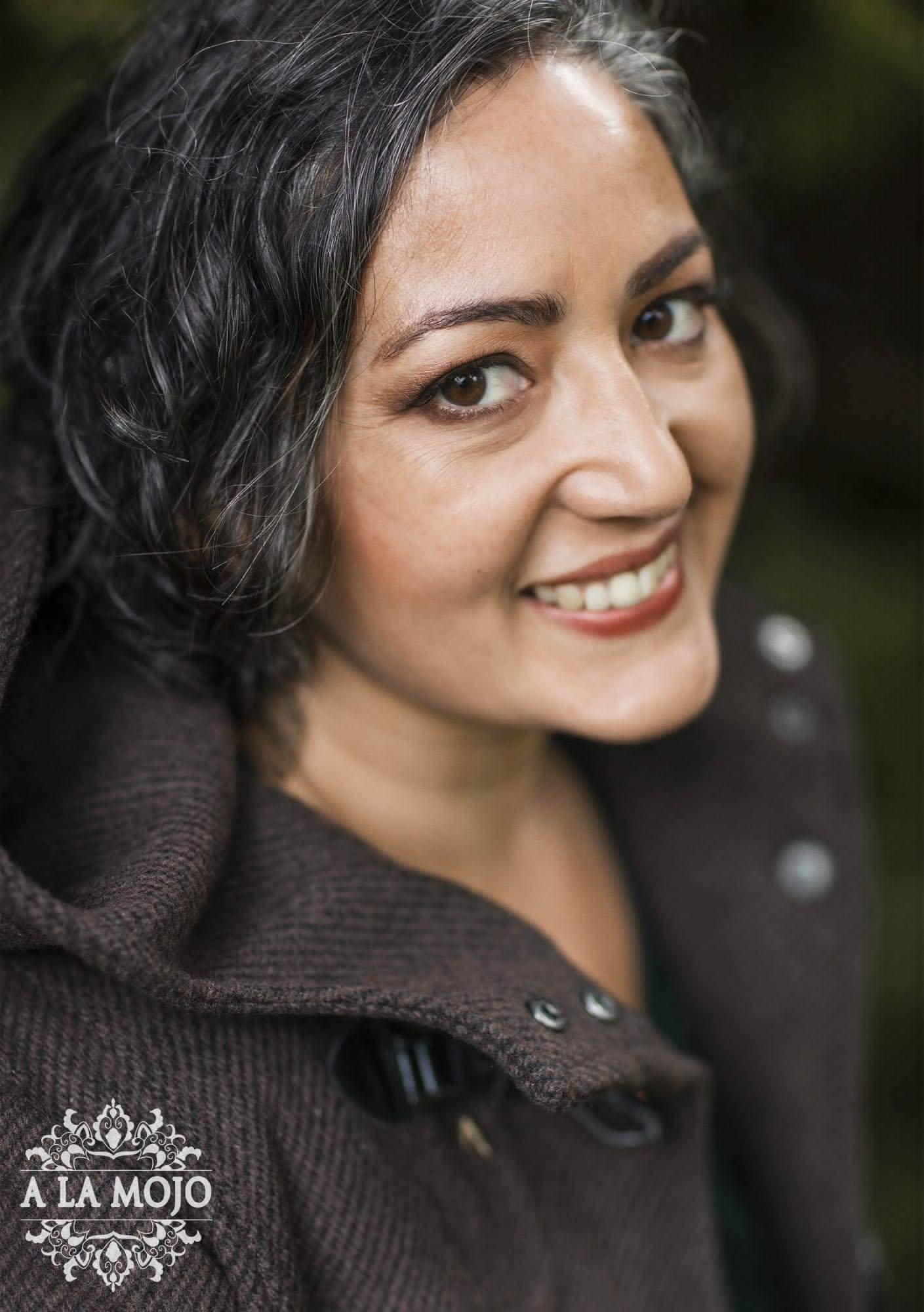 Joanne, Bethany and Jeannie
I first heard of Mandi Lynn La Mojo Photography when I saw pics on Facebook of a friends daughters that looked so magical. I knew that one day I wanted my daughters to have pics taken like this.
It dawned on me last month that the time was now before my girls were suddenly grown and had left home. I wanted pics representing us in this moment in time.

Mandi went over and beyond my expectations. She even managed to get a horse for my horse mad daughter that usually avoids the camera but was made to feel so comfortable and beautiful by Mandi and she shone like never before. All my friends and family are amazed at her transformation. I love all the pics of my daughters as they have turned out stunning. My girls not only love the photos but love the experience Mandi created for them on the day. It will forever be a beautiful memory.

Thank you so much Mandi and Craig from Joanne, Bethany and Jeannie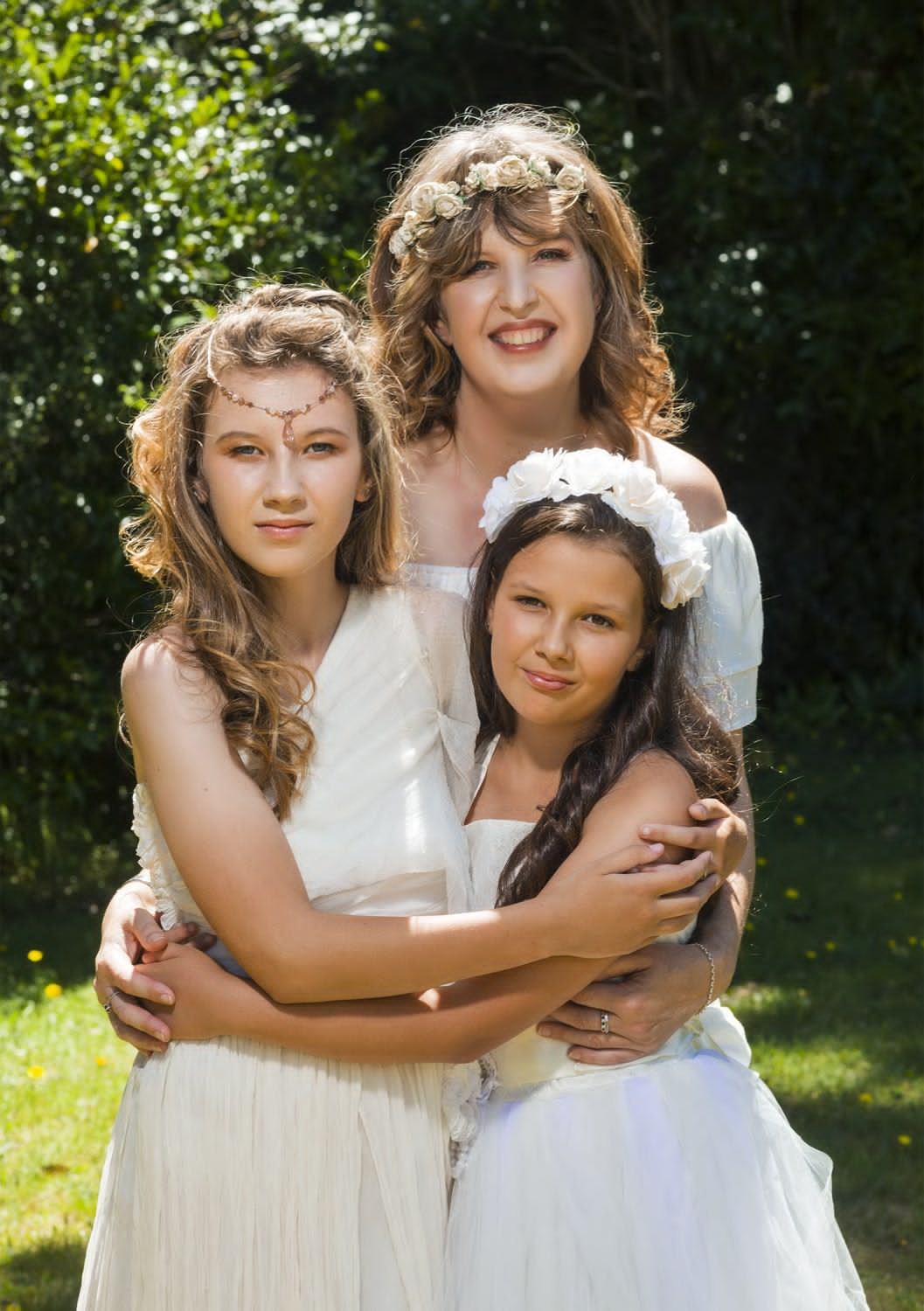 Jo Thomson
"It has given her more confidence in the way she looks at herself and presents herself... She has a new found elegance" - about her daughter after she came for a shoot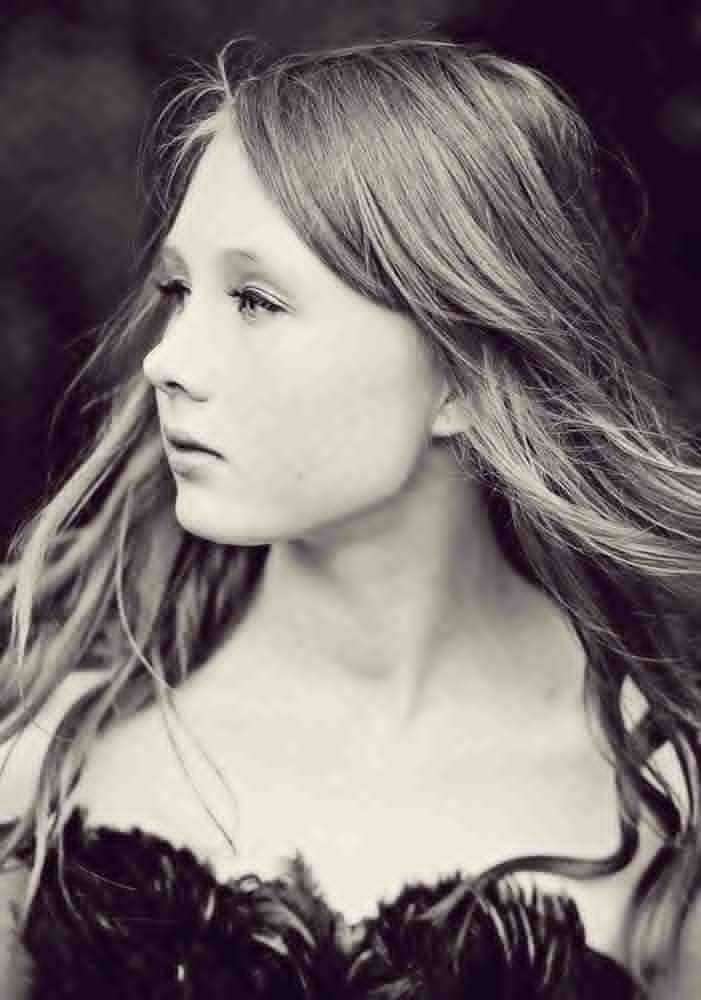 Maree
Mandi is a beautiful spirit with a lovely gift. She has the ability to connect with you in a way that makes you feel safe and special. It allows you to fully relax and let your inner light shine. Then she glides in and captures the light on film with breathtaking results. THANK YOU.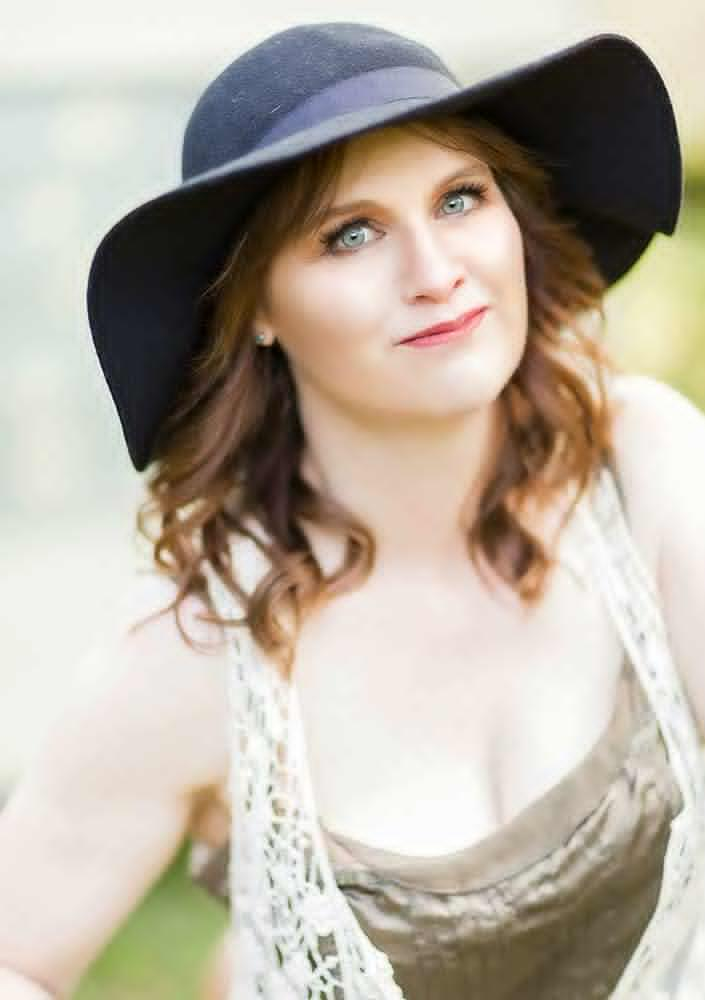 Stella Mackey – (Salacious Sugar)
There is something in Mandi Lynn's skills that bring out something in me that I don't see in a mirror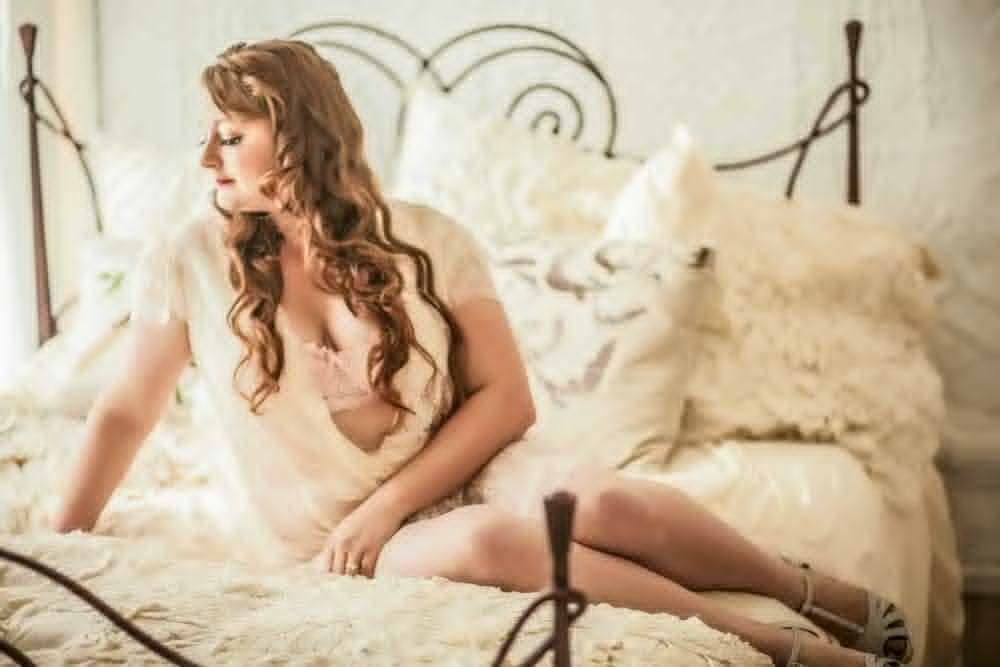 Clare
I was nervous and unsure what to expect or how the morning would pan out but after arriving and meeting Mandi I was quickly reassured this was a great opportunity and I needed to make the most of it. Mandi has this amazing personality that makes you feel comfortable and relaxed in the studio and outdoors. I'm ever so grateful for the experience and being able to have these amazing images to look at and remember that beauty can be found everywhere. I loved the experience so much I returned for more photos. Thank you Mandi and Craig.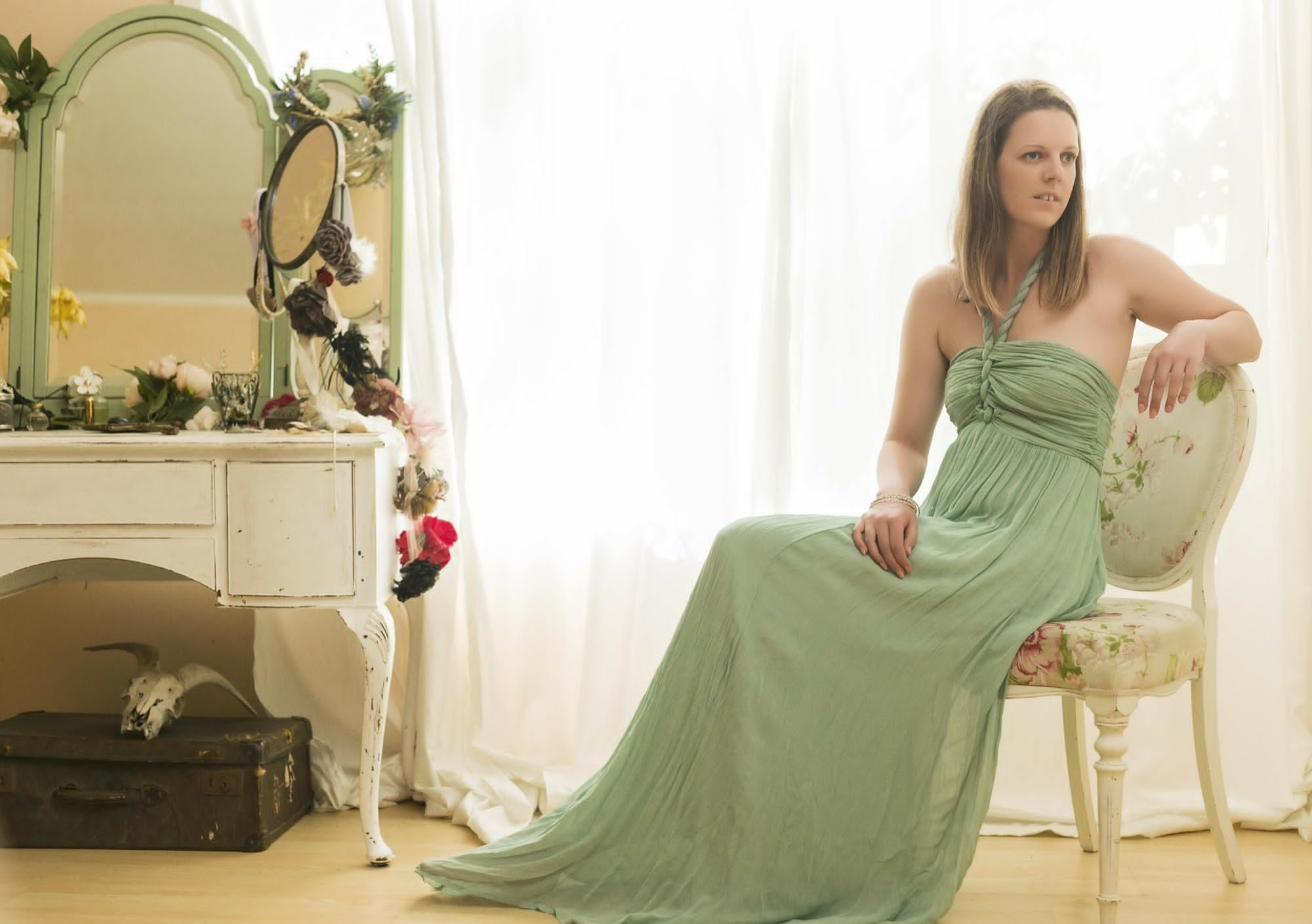 Keziah Stonnell
Working with Mandi Lynn has massively boosted my self-esteem and has made me feel a lot more comfortable with how I look. I find myself holding my head higher and I am no longer afraid to just genuinely smile for a photo.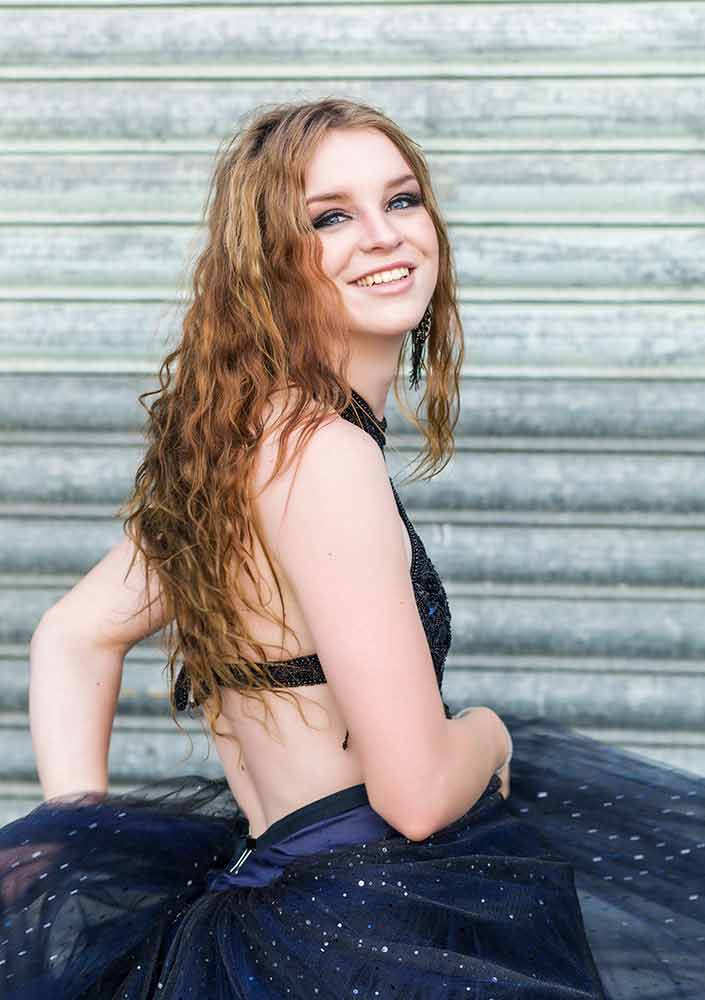 Deanna
I did this because I wanted to celebrate a moment where I was not identified as a mother, a wife or a worker but me with no one or anything else to hide behind. I had just turned 30 and wanted to have these images to welcome this new decade and do something out of my comfort zone.

Walking into the studio in the morning was quite overwhelming but Mandi and Craig were so warm and kind and funny it made the day so much fun and go by so fast. I would do it again in a heartbeat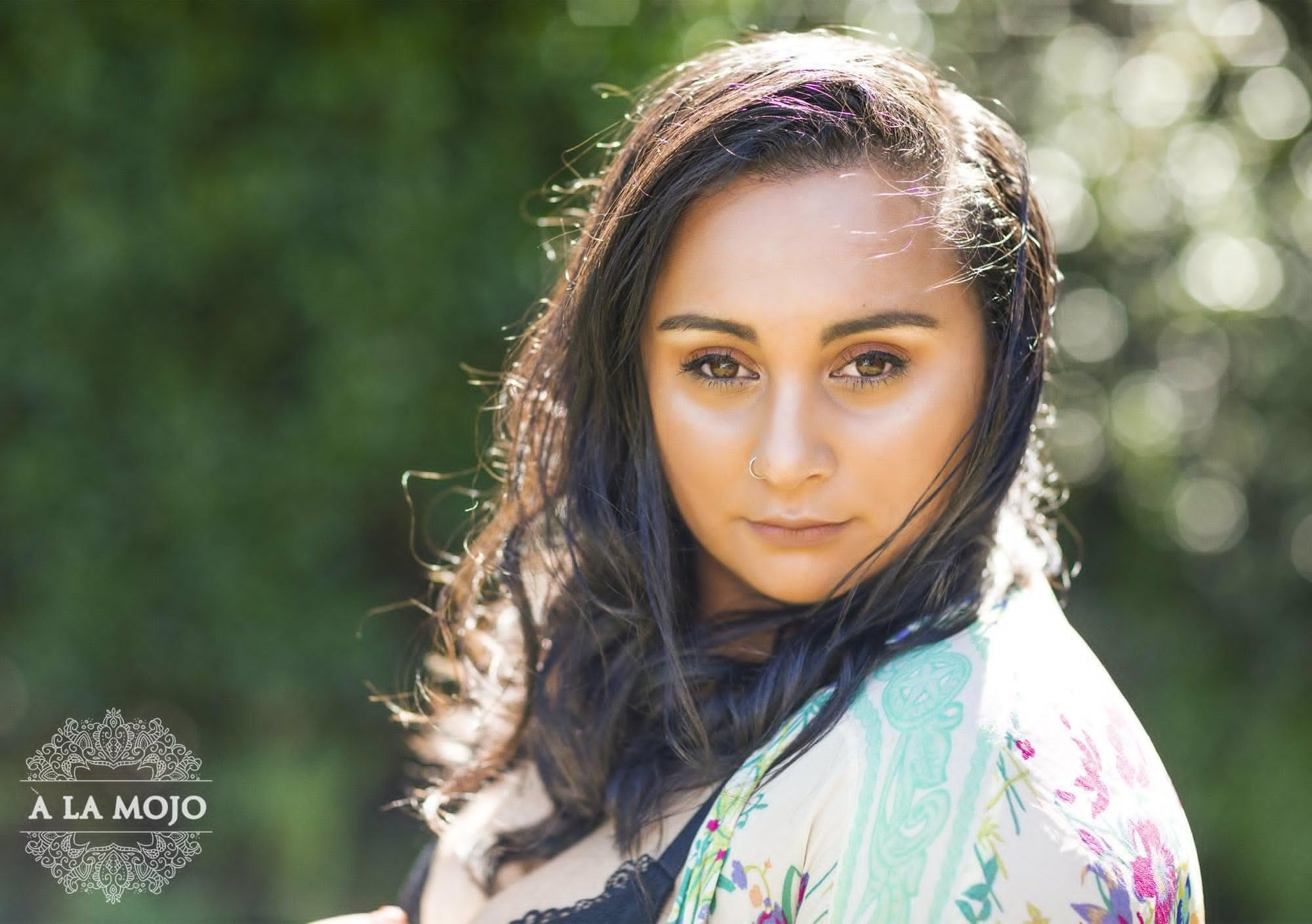 Pam Warnock
I was thinking, "Wouldn't it be nice to have one beautiful photo that brings out the woman I feel I am?"
Enter A La Mojo Photography, I was give a voucher for a photo shoot and thought, Why not?
Hi my name is Pam, I am 52 and I had a photo shoot to capture something of me that has been ignored for years, 'My femininity'.
Oh don't get me wrong, I get my hair done and facials regularly but it never seems make me feel or look complete.
My photo session was amazing.
Nothing was too much trouble for the team.
And the results speak for themselves
I not only brought one photo but my husband insisted on the entire gold package!
Thankyou Mandy for making me look like the princess I feel I am.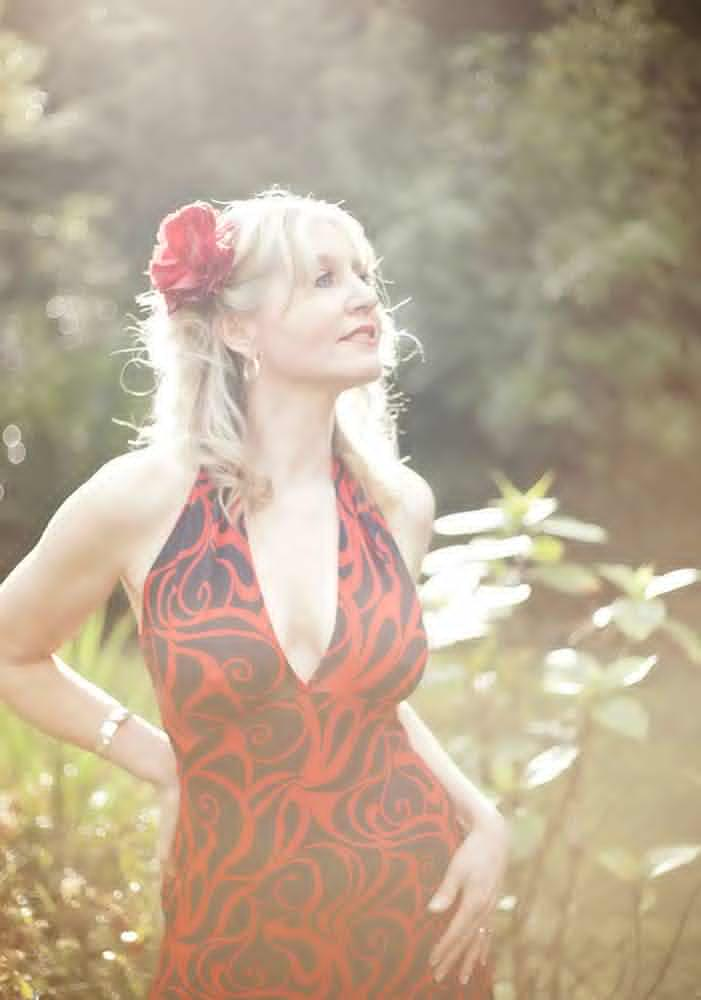 Julie
I just wanted to drop you a note to say thank you!
I know not many women will ever ring up and say "Mandi, I want you to take photos of me in all sorts of outfits and settings, because I am a strong woman, mother, partner, lover, daughter and person, I deserve to be really proud of my amazing beautiful body with all the curves be them large or small! " like or loathe them! "

It just does not work that way!!!!
.... what it does take are real people like me to tell you YOU MUST DO THIS IN YOUR LIFETIME !!!! No matter what age or shape you are !!!

These were taken in July in the middle of winter, at a bit of a low time in my life. As a Mum I work full time also and was just about to postpone the day, I just did not feel like smiling or having my picture taken at all. I had organised to have the day off work and instead of sitting on the couch I went !
The day was amazing! Mandi welcomed me with open arms, I didn't have to worry about a thing or anyone, the whole day felt like we were just playing dress-ups, before we became adults !!! lol
The end result ... Never did I think I could look this way, I love them all soo much !
These photos are not just about the finished product either !!
These photos, every-time I look at them is about remembering who I am as a woman, knowing that my body will change, but to be proud of the body I have today.
Mandi has captured so much more than just an image, I am so grateful to now have these Mandi thank you.

Please ladies do this at least once in your lifetime !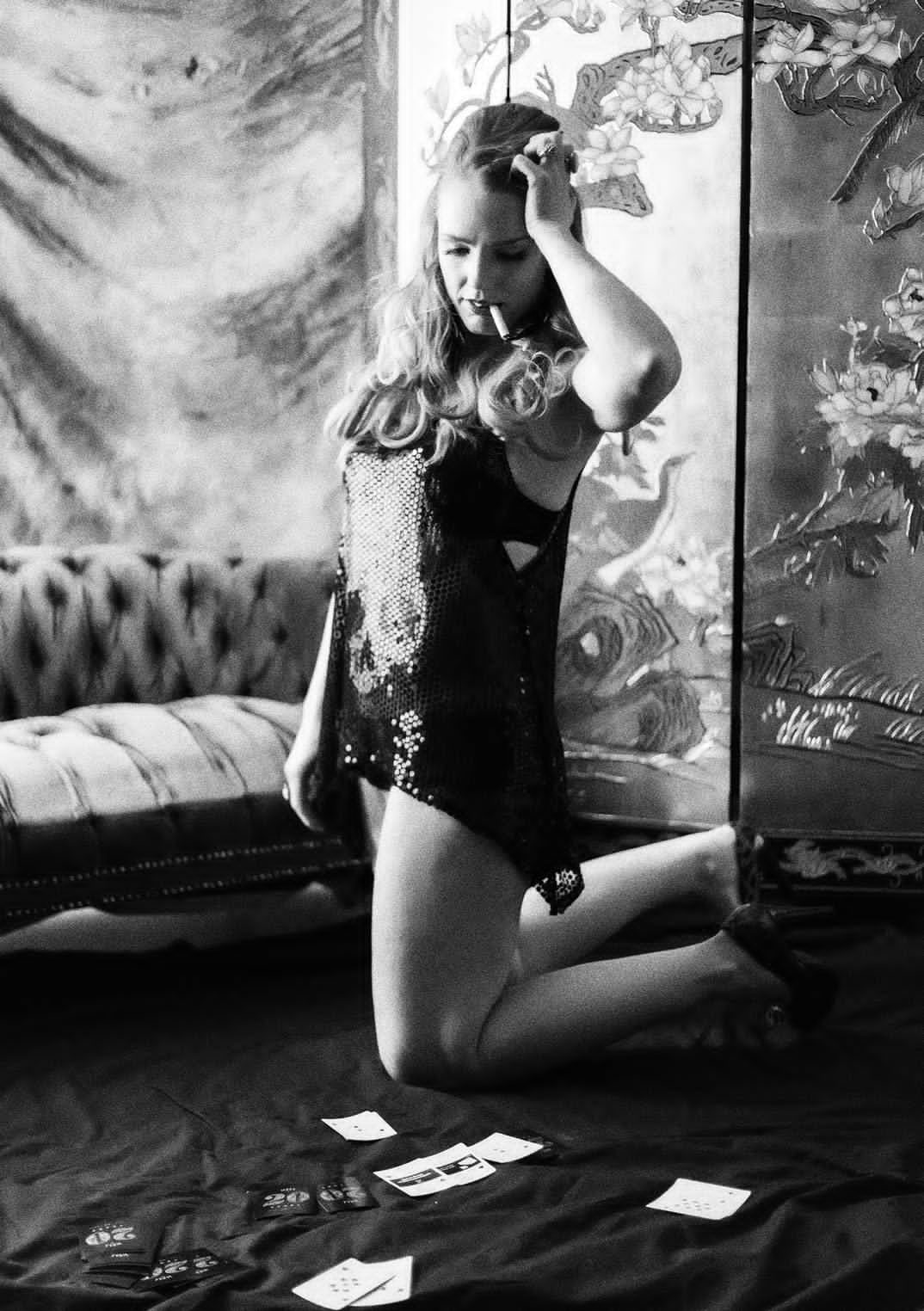 Nic
Friendly, warm, inviting and fun. Such a fun morning getting creative.

Thank you Mandi and Craig for such a professional job.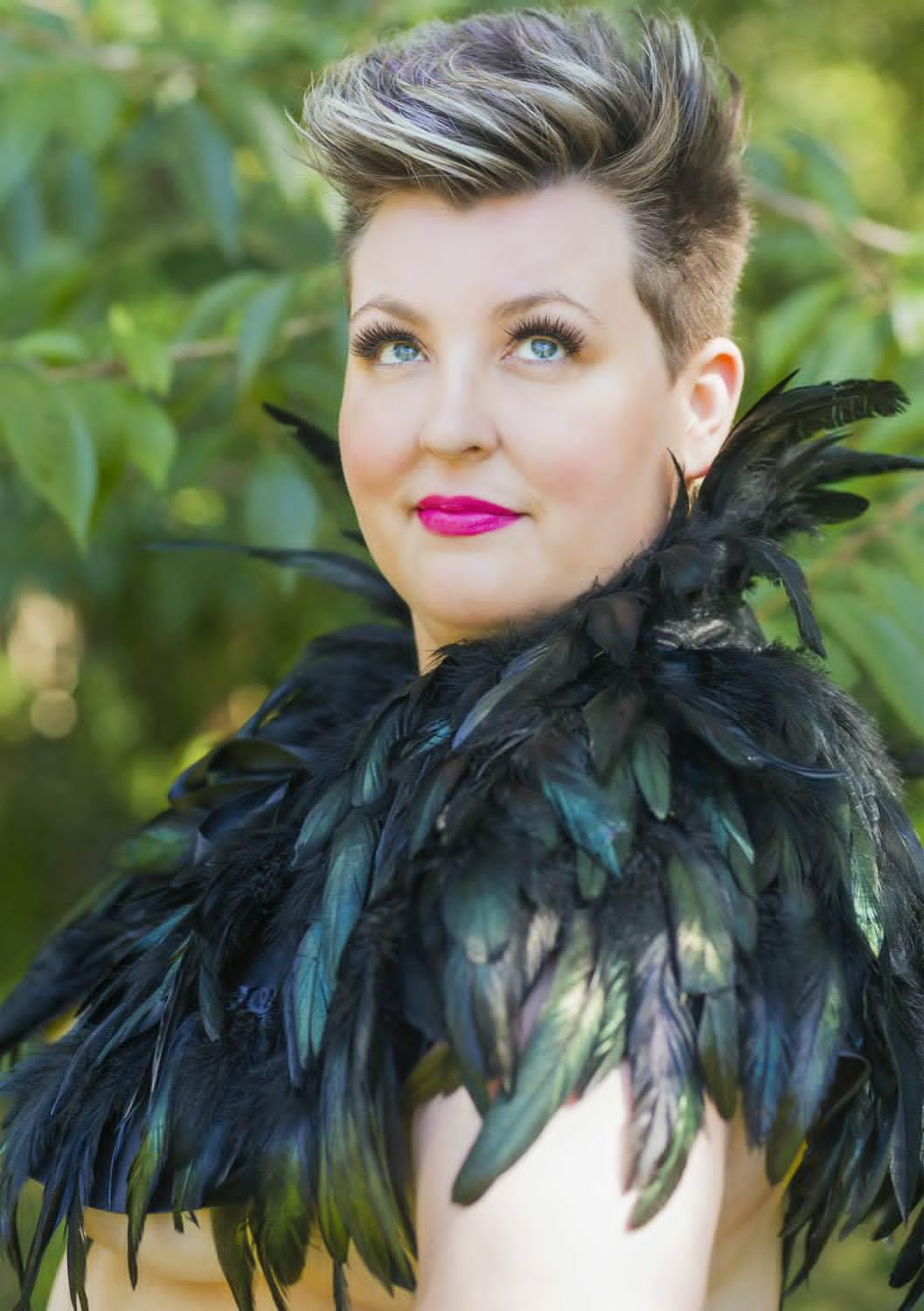 Lilly
Hi Mandi! How are you? I just want to say a HUGE THANK YOU for bringing me out of my comfort zone and making me feel so comfortable with my body using your AMAZING TALENT! I have gotten a lot more into modelling lately.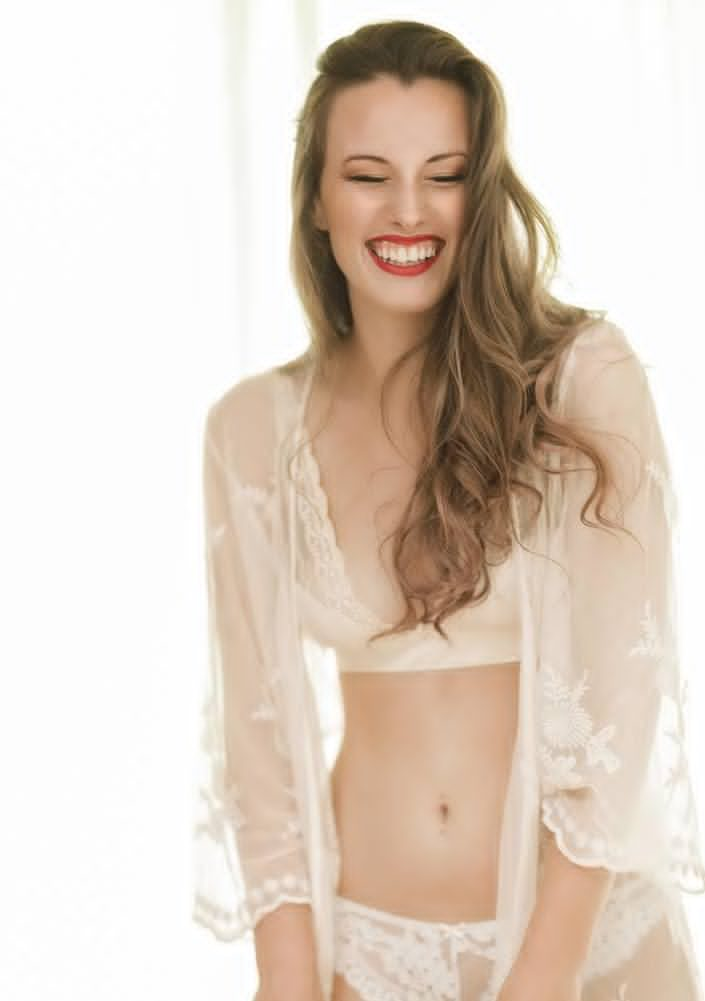 Hannan Family
What and amazing experience for my 3 girls. Mandi made them all feel so welcome and comfortable. They really blossomed and shone with Mandi's guidance and their smiles went on forever. All 3 girls said it was the best day ever! When we received the images we were all blown away. Specials memories we will forever treasure.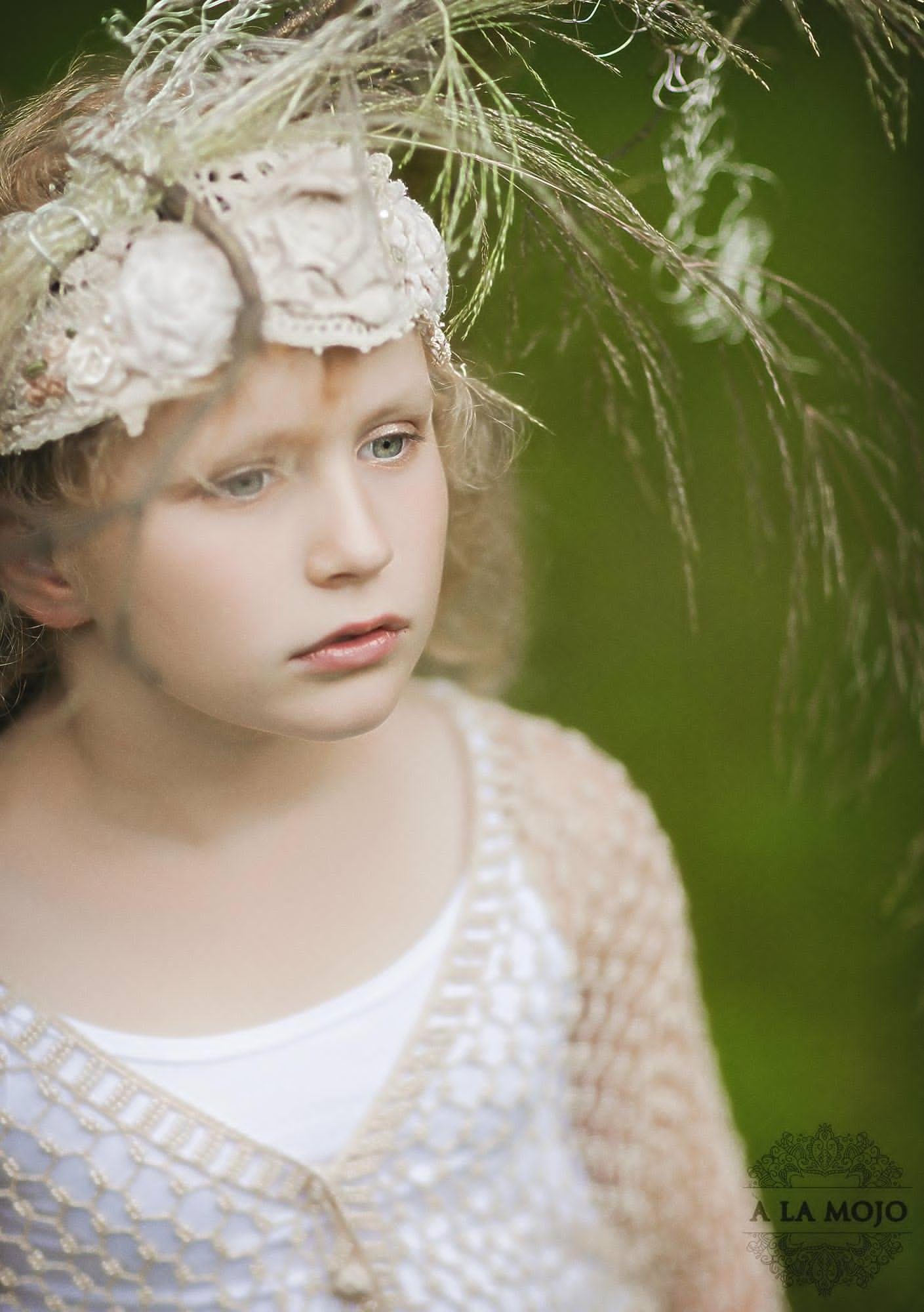 Nikki
Sorry it has taken me so long to write this email. I guess I was just waiting for the words to come. I wanted to write to you and let you know how you changed my world in Oct last year. You see, I have had Graves disease for many years. Without over explaining it's basically a very over active thyroid. What it meant was being very thin for a long time and pretty much everyone thinking I had some crazy eating disorder, which I did not. Over the last year or so I have put on weight and although I now look 'normal' in my minds eye I did not. I felt like I was living in a body that was not mine.
Your amazing photo shoot changed that for me. You made me feel beautiful and brave and for the first time in a life time, confident to let it all show. I just wanted to thank you from the bottom of my heart for the amazing work you do for women out there. You will never know what a difference you have made.
Thank you again and keep up the sensational work!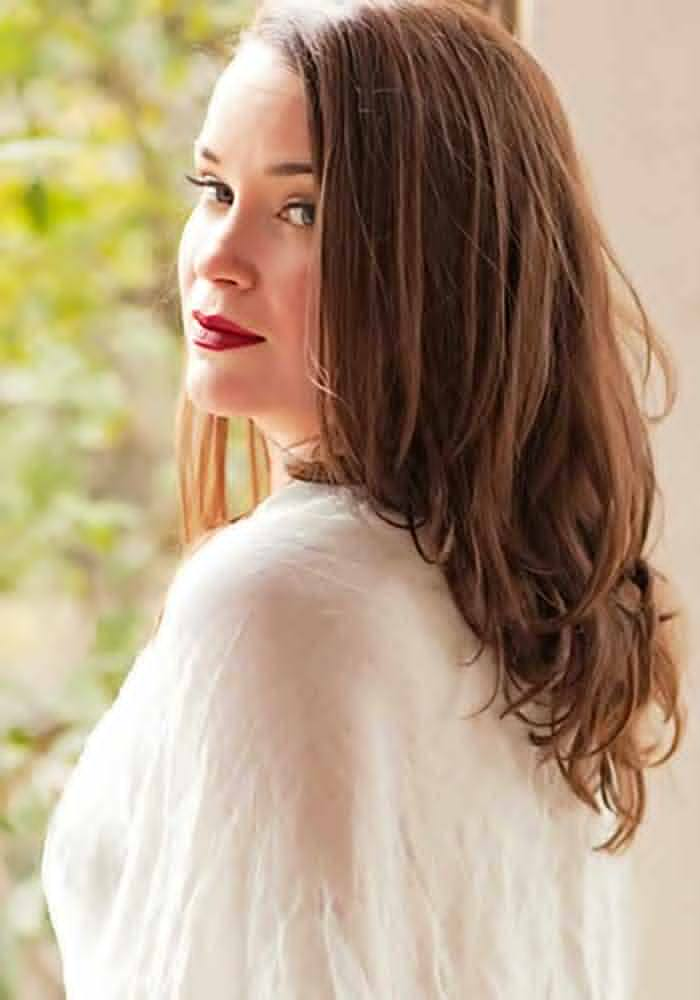 Kaylee
The Day I spent made me feel strong and beautiful, very motivating and inspirational, it made me feel like anything was possible.
Mandi help me a lot with my self confidence. It is an experience I will never forget. Thank you so much I love the images.

Thanks again to you both. Images are absolutely beautiful.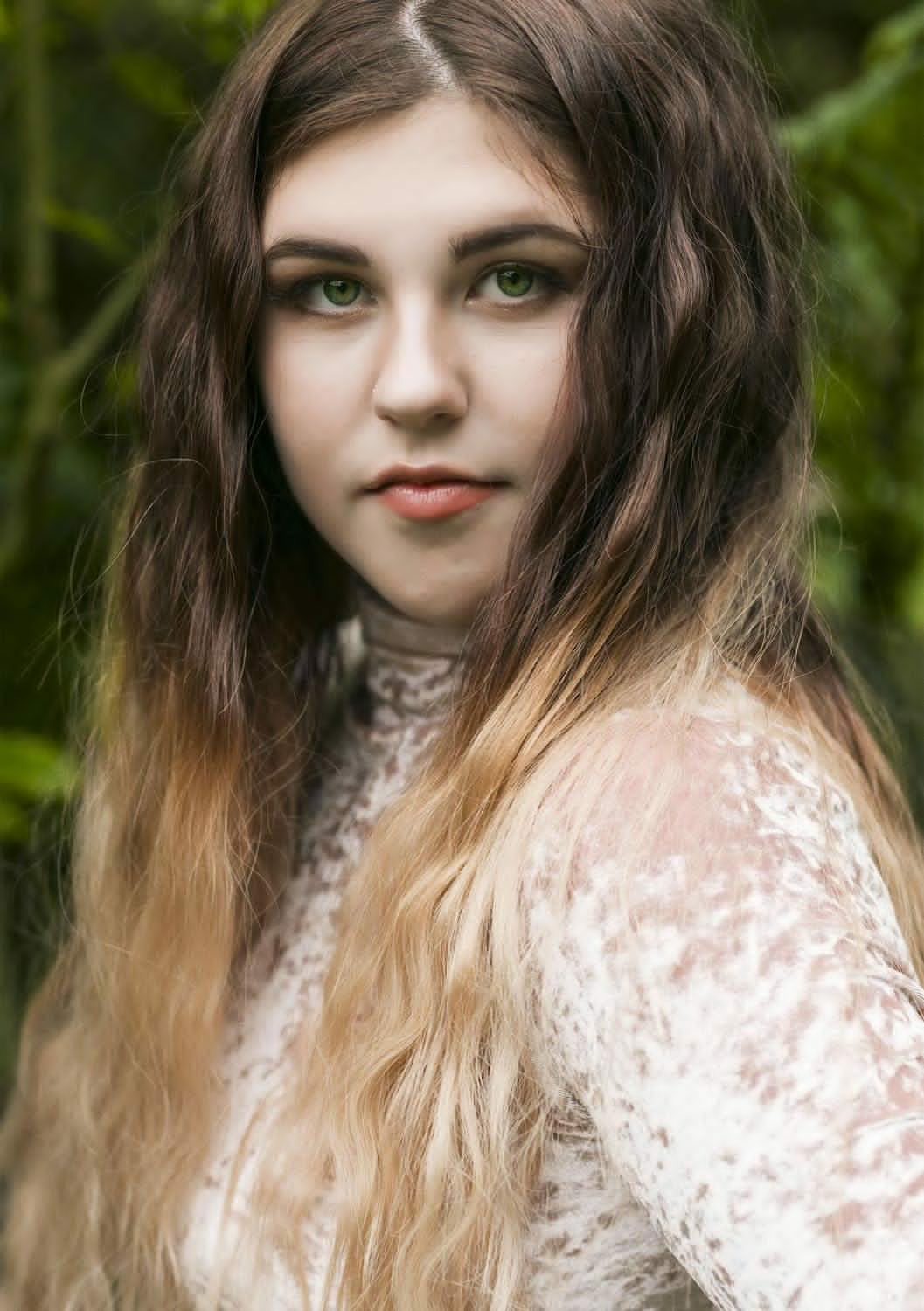 Kerene Strochnetter
Mandi-Lynn created a beautiful selection of professional photos for me, making it super easy to provide the right image for speaking events, profile pictures, conferences or social media. I now have a range of images ready to go at my fingertips. I also learnt how to relax in front of the camera, how to look my best and had great fun doing it.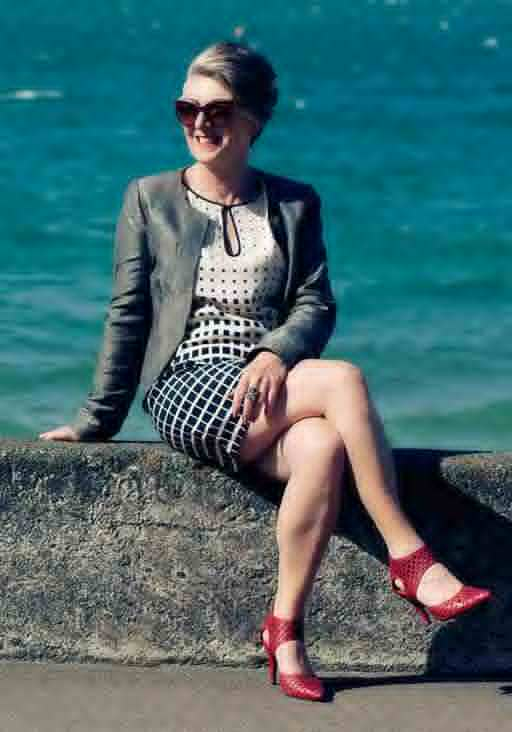 Carys & Martin
"What we kinda assumed would be a one off experience, blossomed into an opportunity to capture the first years of our family as it began. Inspired and nurtured by souls who, (while wielding a thoughtful & creative professional mind) repeatedly welcomed us into their home with genuine warmth and the kind familiarity of friends."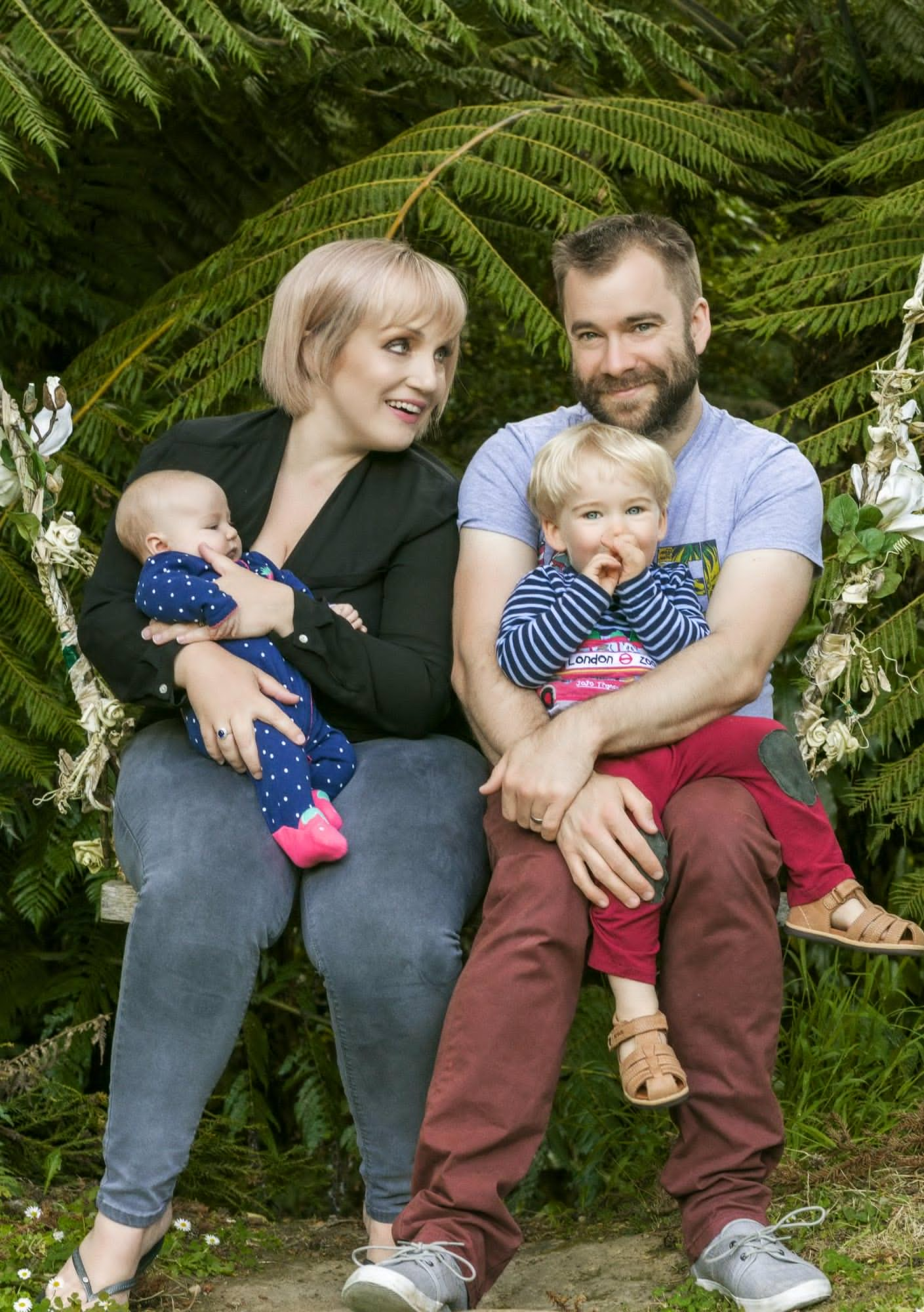 Eva
"I can't remember a decent photo of me during my adult years and I became quite phobic about having my picture taken as the results were always terrible. Time to face up to this so I booked a shoot with Mandi Lynn and the results were mind blowing - I had no idea I could look this good! It was a great experience, I loved the dressing up and make up, which helped a lot and most of all it was fun!"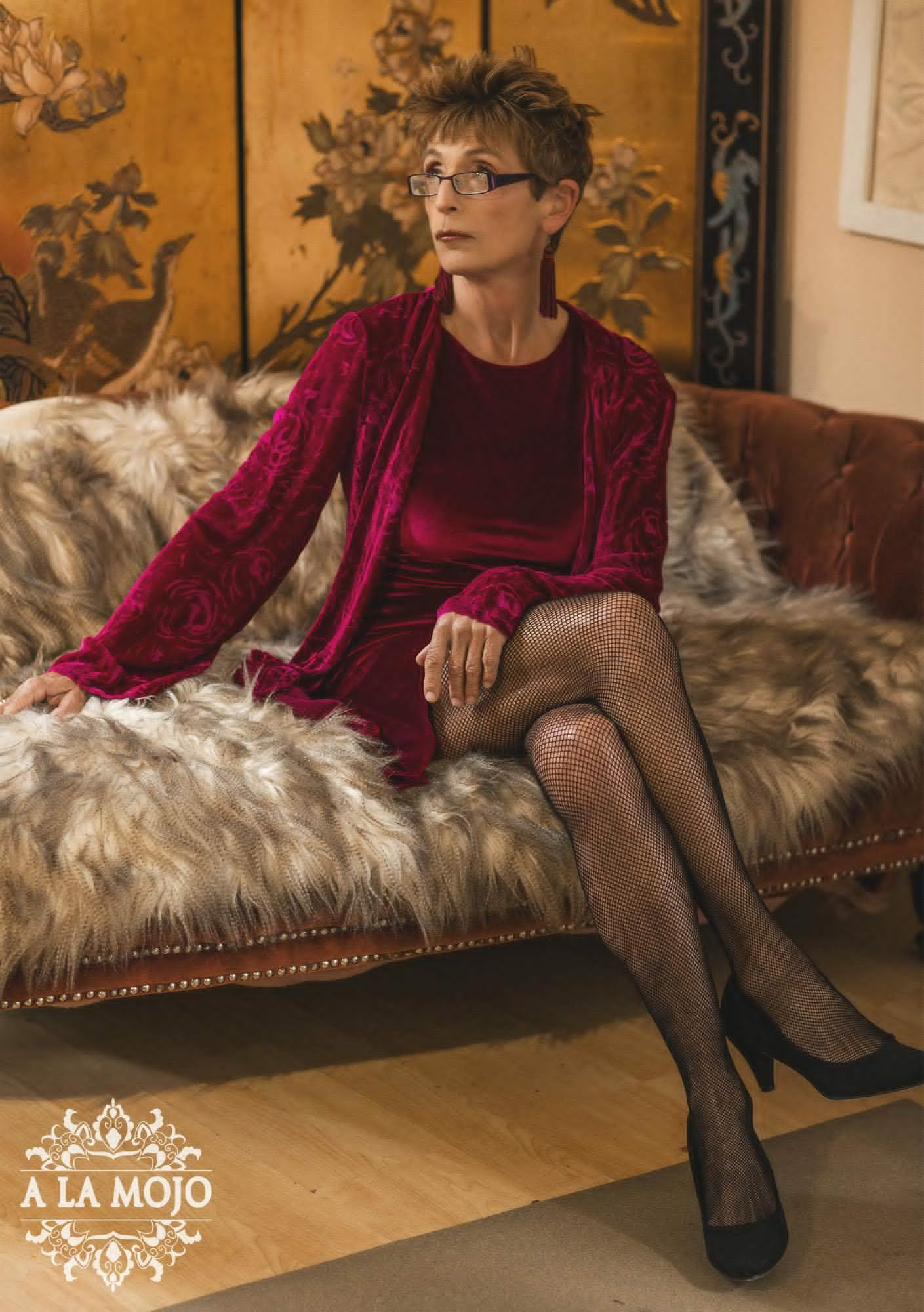 Grace
I found the whole experience to be amazing. I felt supported and encouraged through out and my ideas/wishes were definitely heard. That day was truly life changing - I had never felt more beautiful than when I posing and viewing my gorgeous images. The prints, memories and lessons I learnt are something I will cherish forever!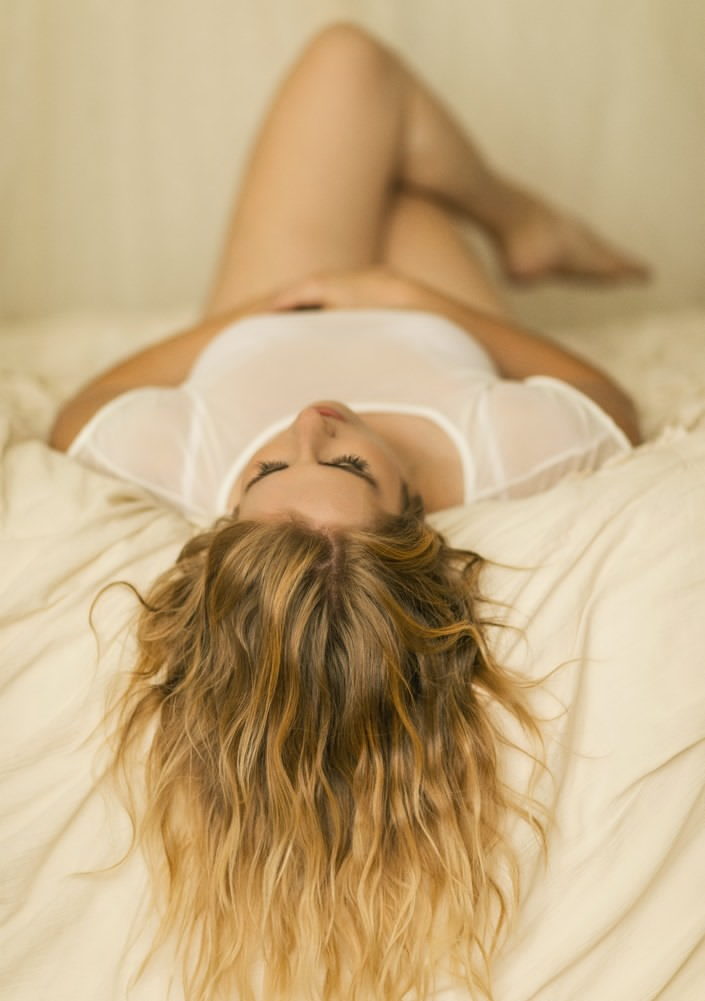 Larissa
"Bayley's experience with you was awesome. Bayley was so happy and confident getting her photos done with you, she had a great time and wants to get more done. Will definitely be getting more photos done with you. Thanks so much for making our daughter feel so special ??"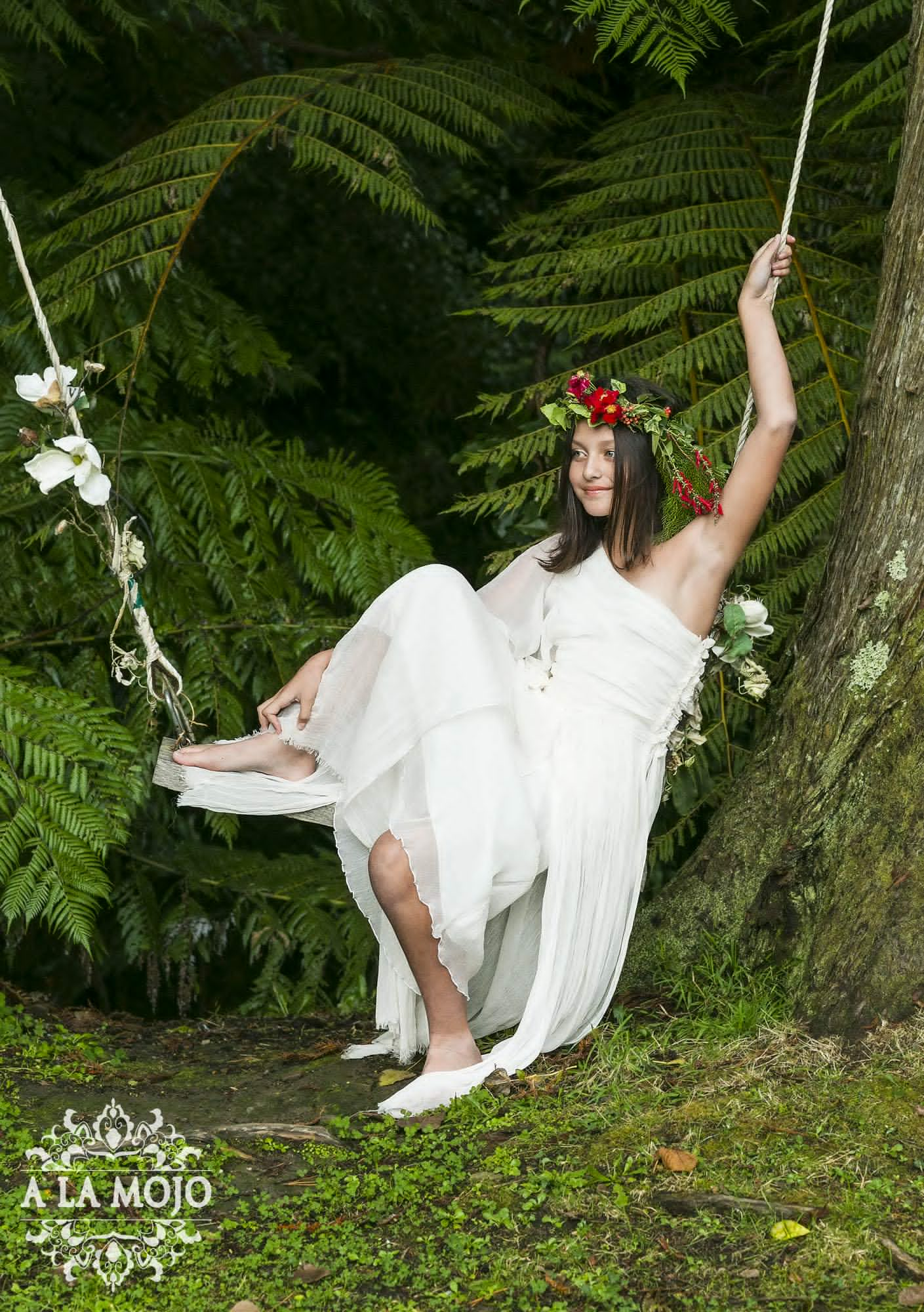 Aimee & Dane
We really enjoyed the experience and taking playful photos together. Would highly recommend. 🙂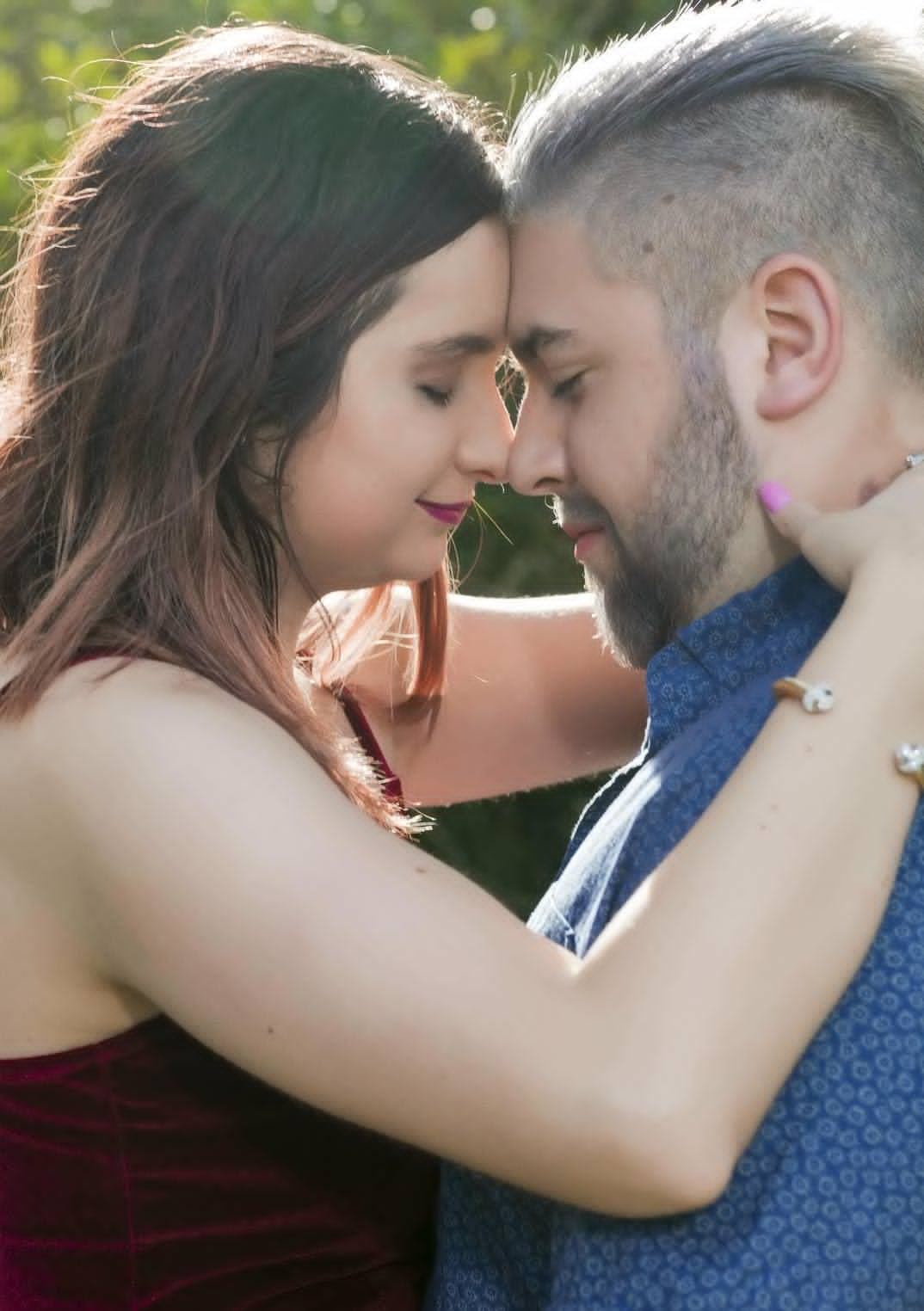 Hannah
Dear Mandi, Hello! I just wanted to say THANK YOU! For my fabulous photo session last year. A flow-on effect is that I have been able to relax in front of the camera and am starting to look happy in casual photos after a lifetime of tense face action, lol! I hope this photo attaches OK – I think it is a great example of a relaxed Hannah. Thank you so much, such a small thing but also a big thing! I'm not tensing up and getting annoyed with my friends the camera comes out any more. Xxxx Hannah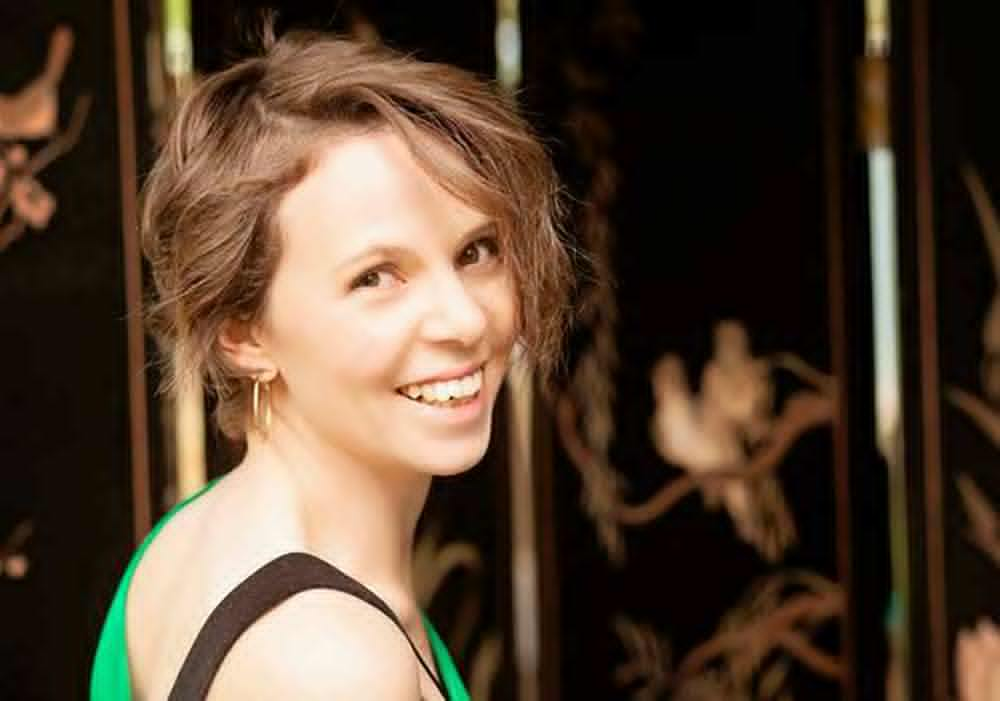 Geeta and James
Our experience with A La Mojo was so fun & relaxed. Mandi has a really gift & is so natural about it. She quickly tapped into our fun-loving side & they show through the snaps. Craig has been a pleasure to deal with & communication is on point once your photo shoot is done. Would do it again in a heartbeat. Thanks Mandi & Craig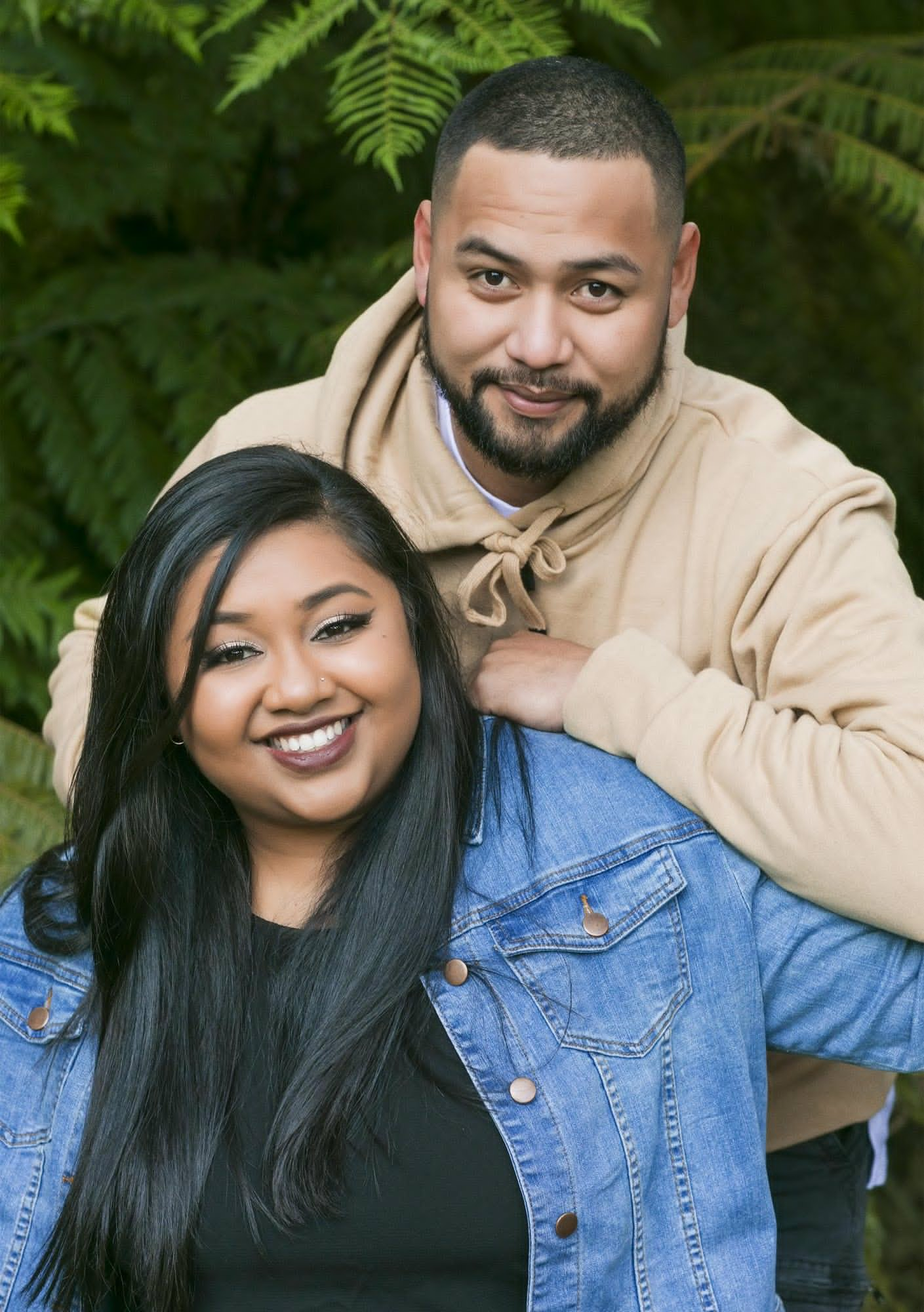 Andi
What I loved about the images were that they were no make-up/no filters and showed Graces inner beauty. You captured her strength of character too ❤

What Grace loved was seeing the images of herself and being wowed by the beautiful, strong young woman looking back at her. She has been overwhelmed with positive comments and encouragement when she posted them on social media and says this experience has given her so much confidence – something she has struggled with a lot.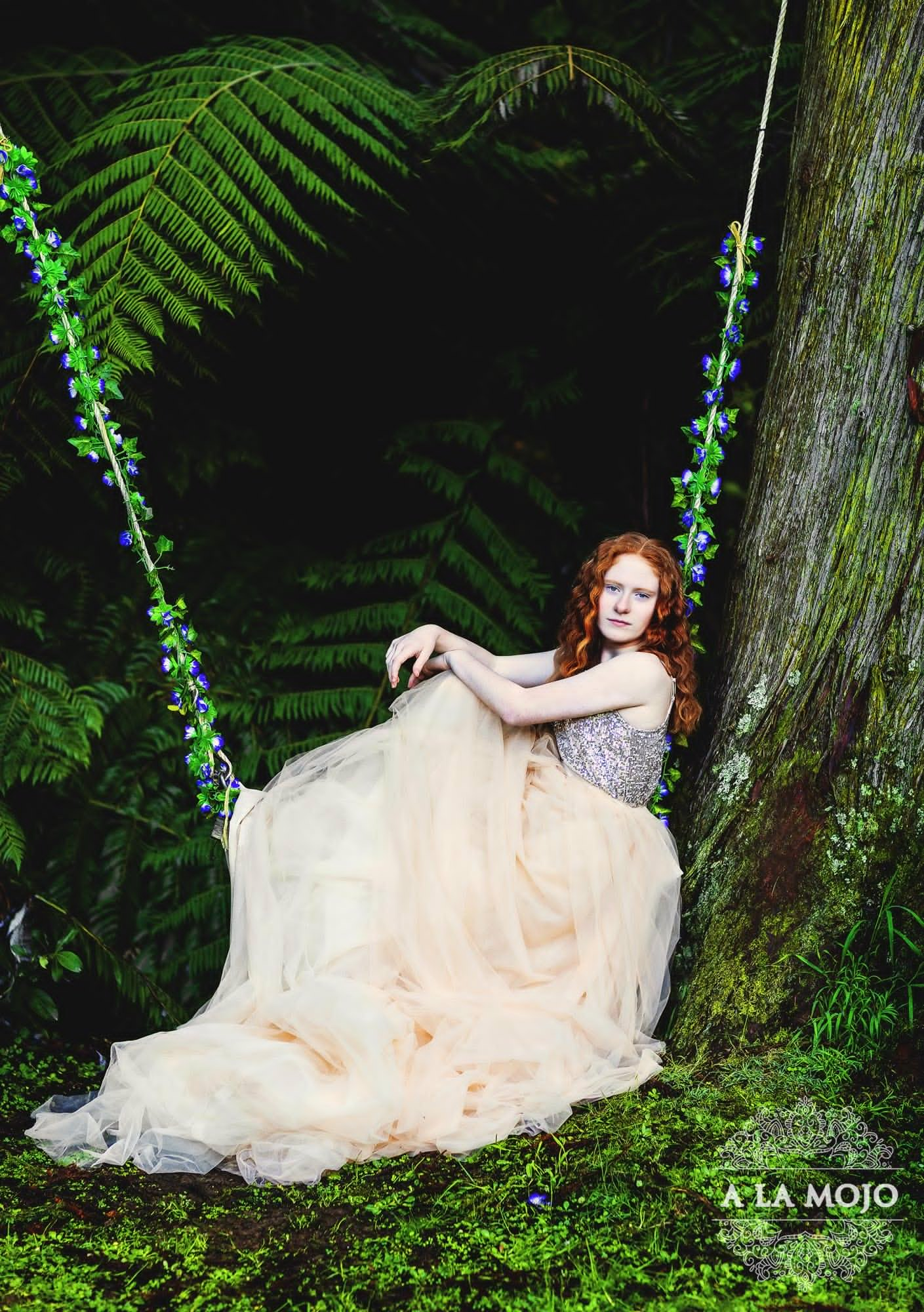 Gillian & Philip
I loved everything about my day with Mandi, right from the start when we talked about my interests and why I wanted a 1940's themed shoot. I wasn't going to do any boudoir shots, but we did those first and I was made to feel so comfortable and it was so much fun. The photos are so beautiful it is hard to believe they are me! I would recommend them to everyone. When my husband came and joined in after lunch the fun really started. I have a set of three of the two of us in our kitchen and they make me smile every time I see them. Thank you so much for the wonderful experience and of course pictures.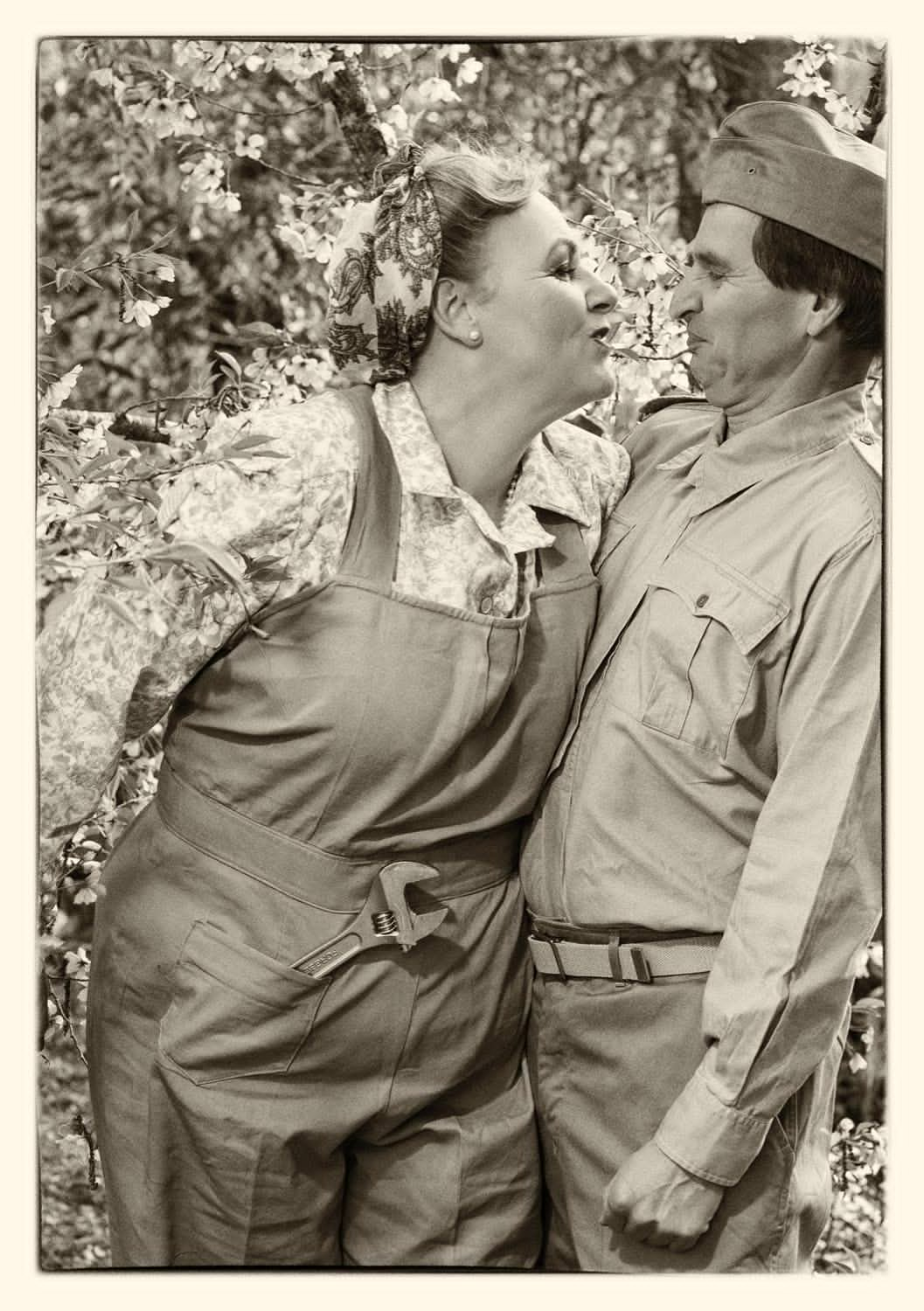 Julie
I'm not a natural in front of the camera but Mandi Lynn gave me "permission" to get out of my comfort zone and enjoy the experience. From the costumes, hair and make-up to great conversation throughout, the day was truly one to remember and something you should do if you're feeling like you need a lift in terms of self-image. I have a significant birthday coming up and am not dealing with the age issue very well but after seeing the images Mandi Lynn shot, I have a whole new outlook; I look amazing and that means a lot to me at this time in life!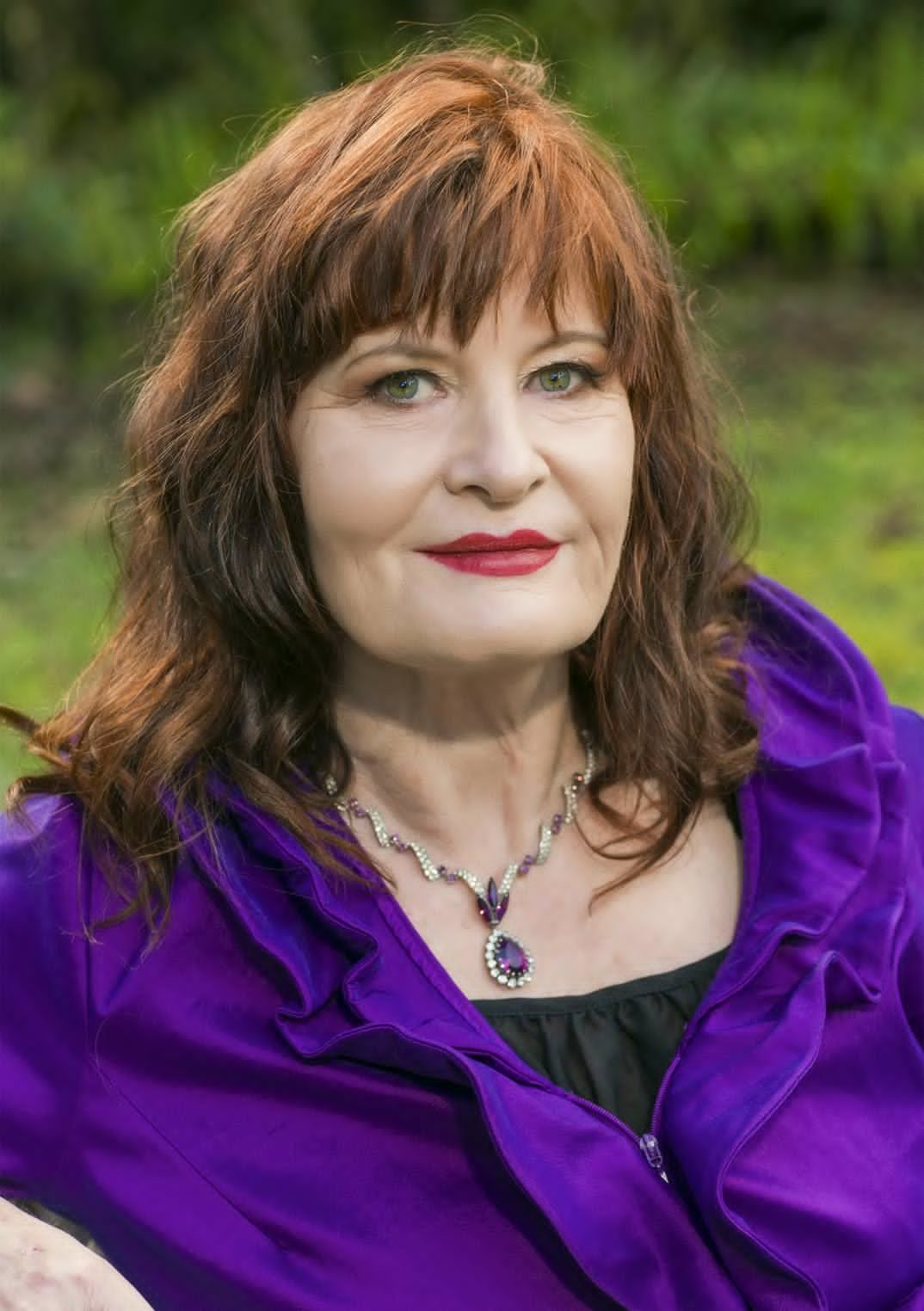 Anna
The finished photos are so beautiful that is was very difficult to limit the choice. A very superb finished product in the versatile box frame. Thanks for the best photos of me I have ever had taken in my whole life.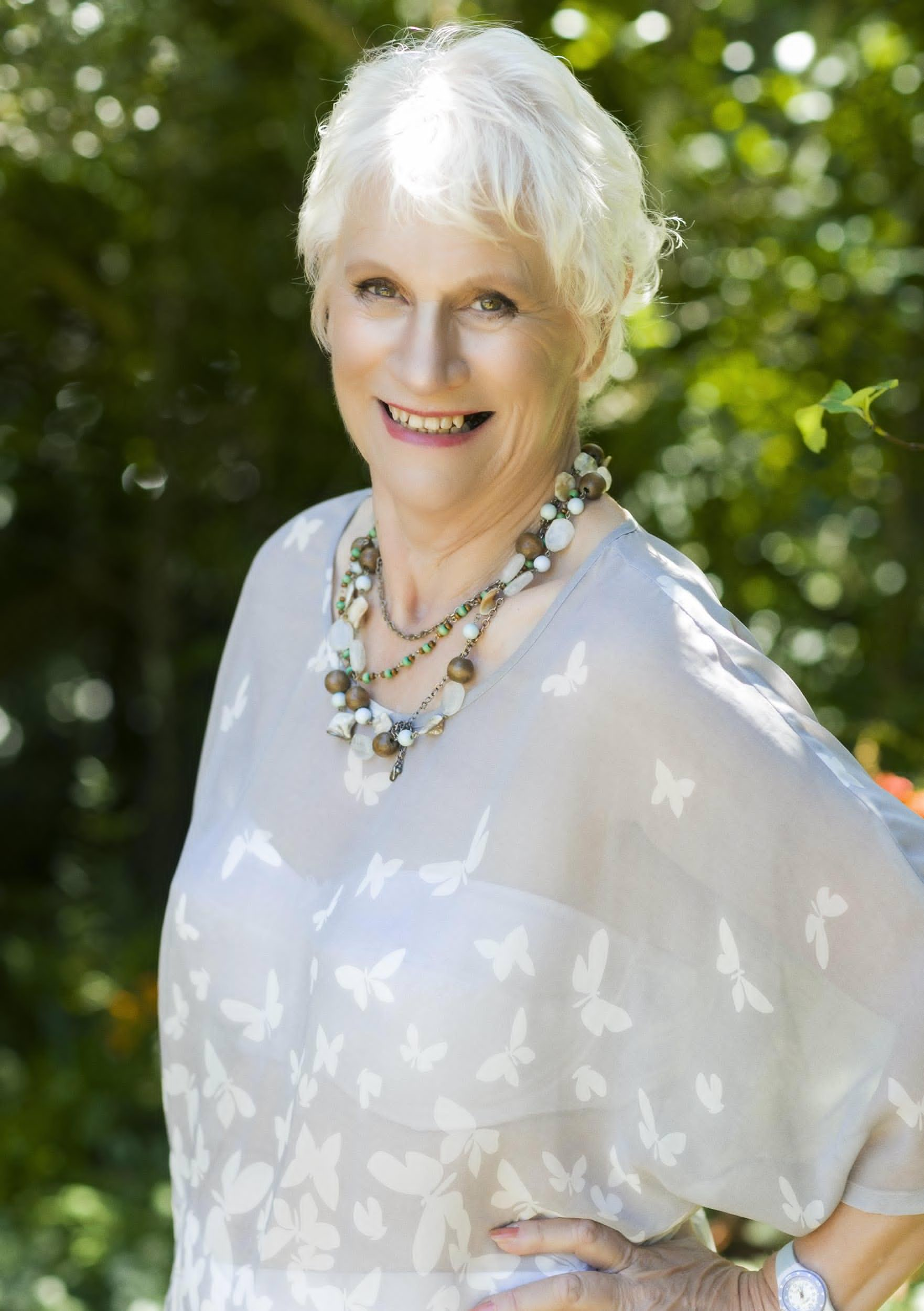 Anouk
Hi Mandy and Craig just wanted to thank you. My photos are amazing !!!!
My experience with ala mojo was incredible I had s fantastic day.
You had me calm and relaxed feeling like an old friend in no time.
I felt like a princess.
The hair and makeup was natural yet effective and I never knew that I could look that beautiful. Thanks guys ...
What a beautiful memory for my 40th.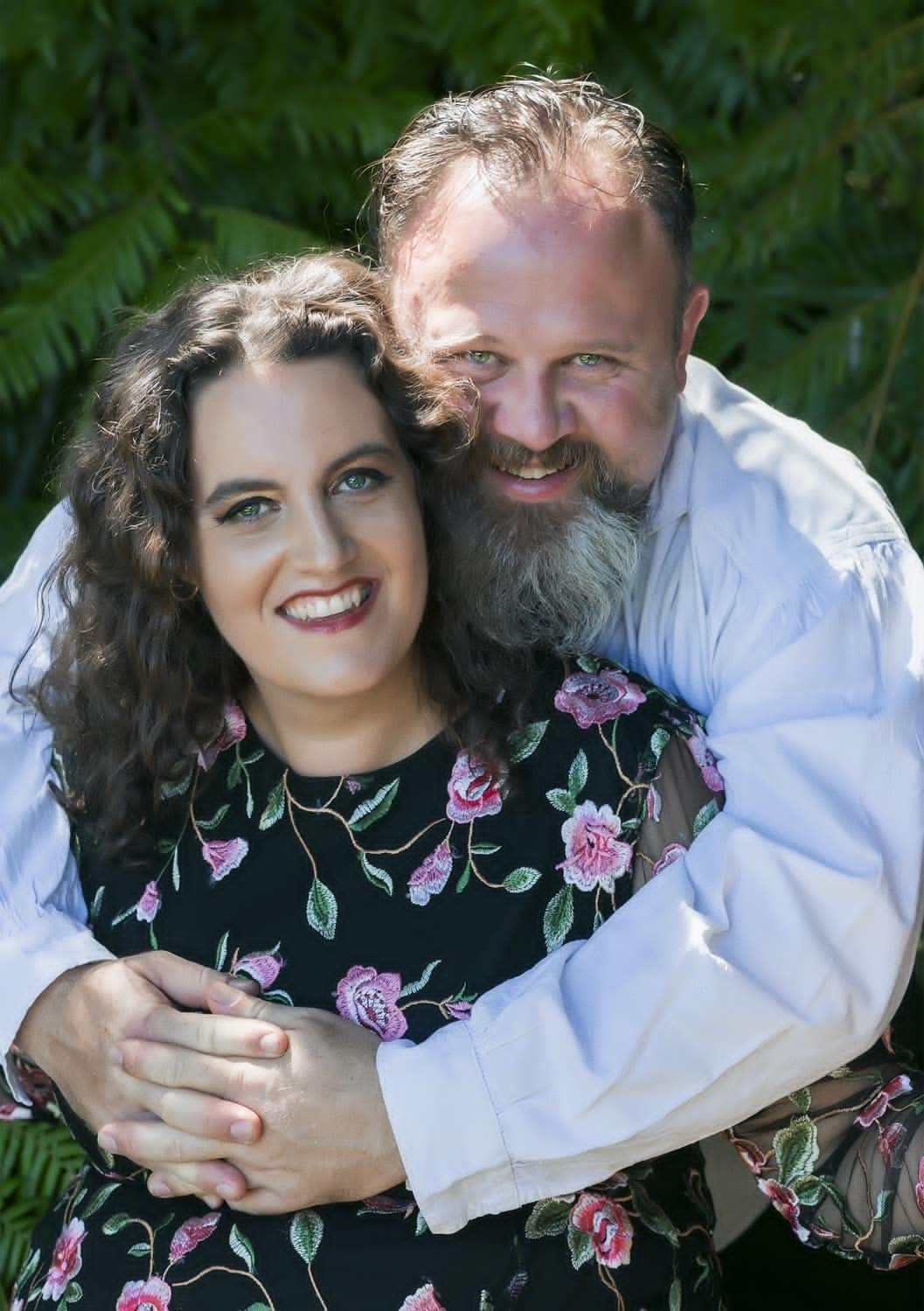 Janne & Makyla
As we made our way down the picturesque drive way to Mandi's Studio where we were blown away by our welcoming sign as we walked up to the front door to be welcomed by Mandi's big friendly smile.
Mandi made us feel very at home from the time we arrived. I loved the way she wanted to learn all about Makyla and I eg our interests, fashion style and most of all what we wanted to gain from the day.
We had a lot of fun as Mandi waved her magic wand with a little bit of blush and a little bit of mascara, curling there and curling there transforming Makyla into a beautiful young lady.
Making our way to the studio where the real fun began. So many outfits to choose from!
As we made our way into the beautiful garden for the shoot to begin. Makyla was in her element working the camera making it a day to remember.
Mandi's relaxed easy going nature capturing every precious moment with a click of her camera.
Thank you Mandi and Craig for making it a day we will never forget.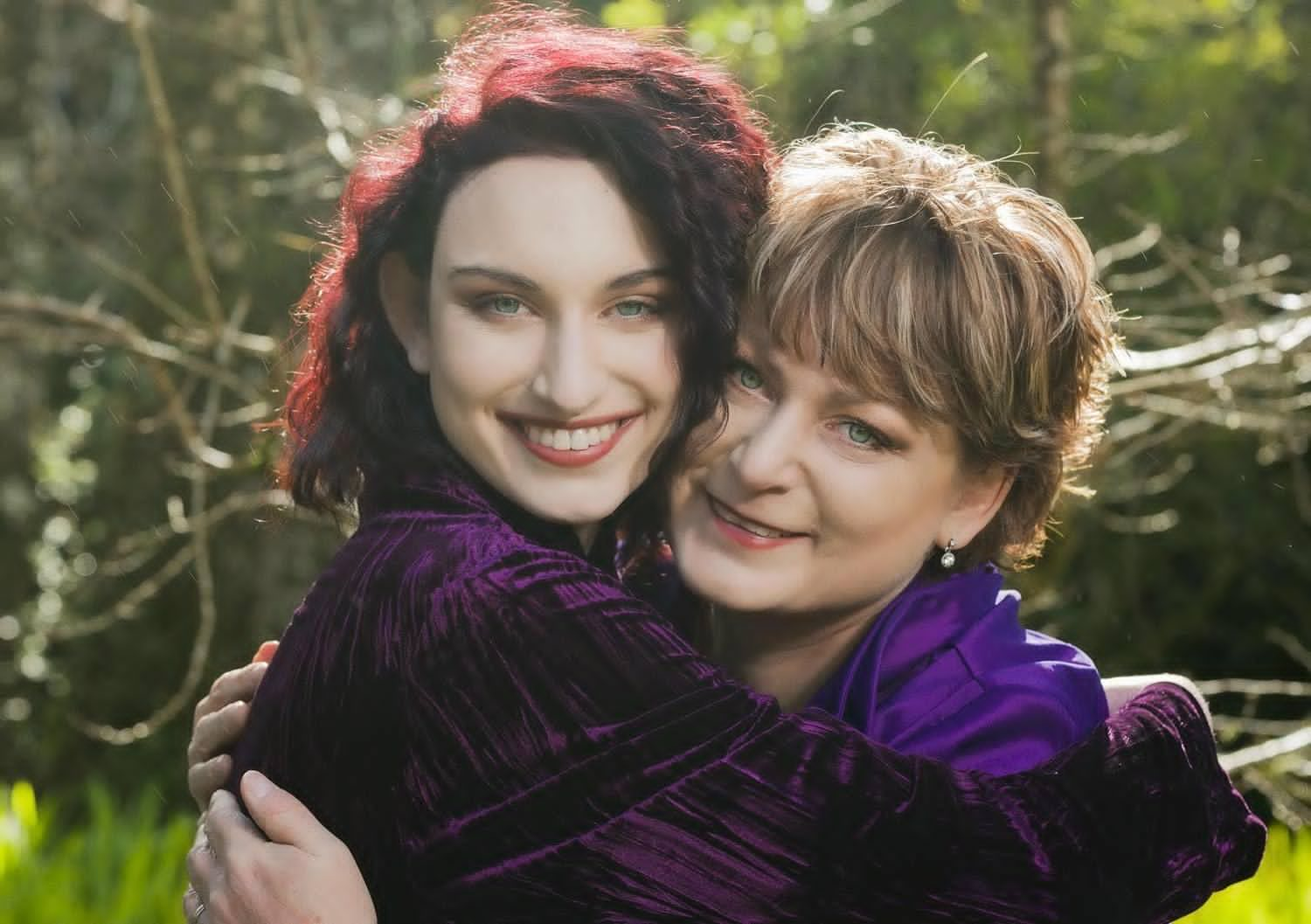 Natasha
I have recently come back from a short trip north to say goodbye to family and friends before my big overseas trip. I took my photos with me to show people. My father and grandmother did not believe it was me. My hairdresser and friends were stunned and said they were lovely.
Thank you so much for the gift you have given me…photos I can look at without cringing. It really does mean a lot.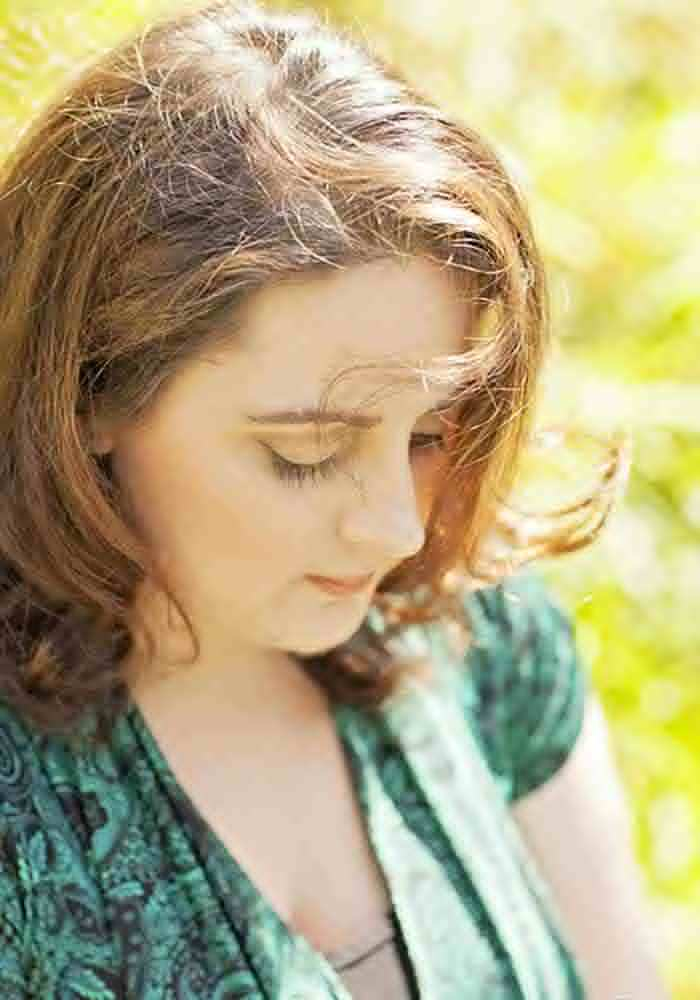 Sophie & Krista
Krista - "I liked it because it was fun, we got to dress up in fancy poofy dresses. I loved all of Mandi's ideas that made the photos look amazing! She made us look awesome and made my eyes pop! It was a lot of fun and I would absolutely love to do it again."

Sophie - "I loved it!! It was so fun dressing up all fancy and getting our hair done. Taking the photos in different settings was a super fun experience 🙂 !!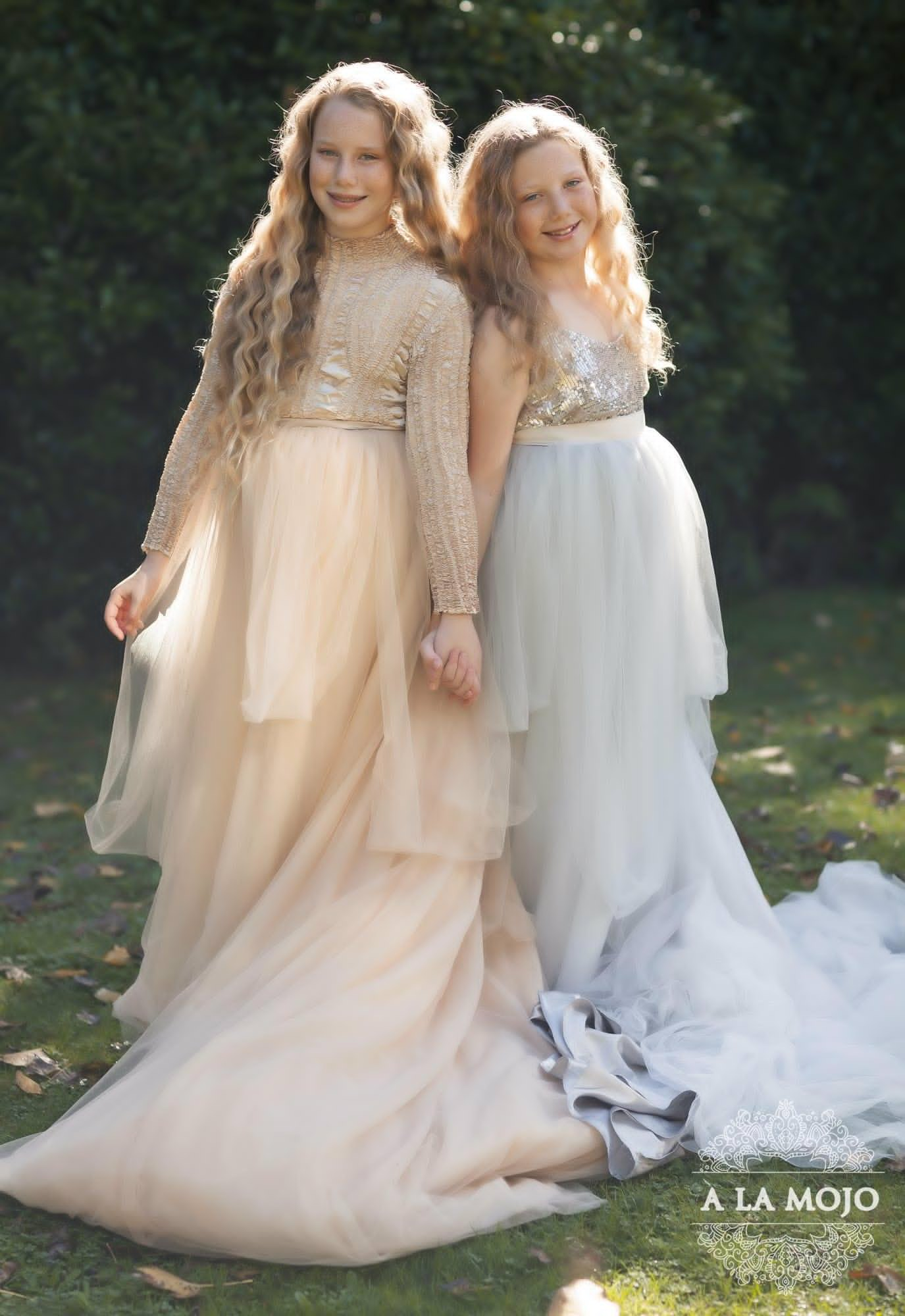 Paula
I loved spending the day with both of you, you made me feel very welcome in your home and business.

I wanted to mark the end of a painful period in my life with something beautiful and having photos taken was a great way for me to do this. It's been years since I dressed up and loved feeling like a kid, laughing and playing, the images are perfect and have helped me love myself again 🙂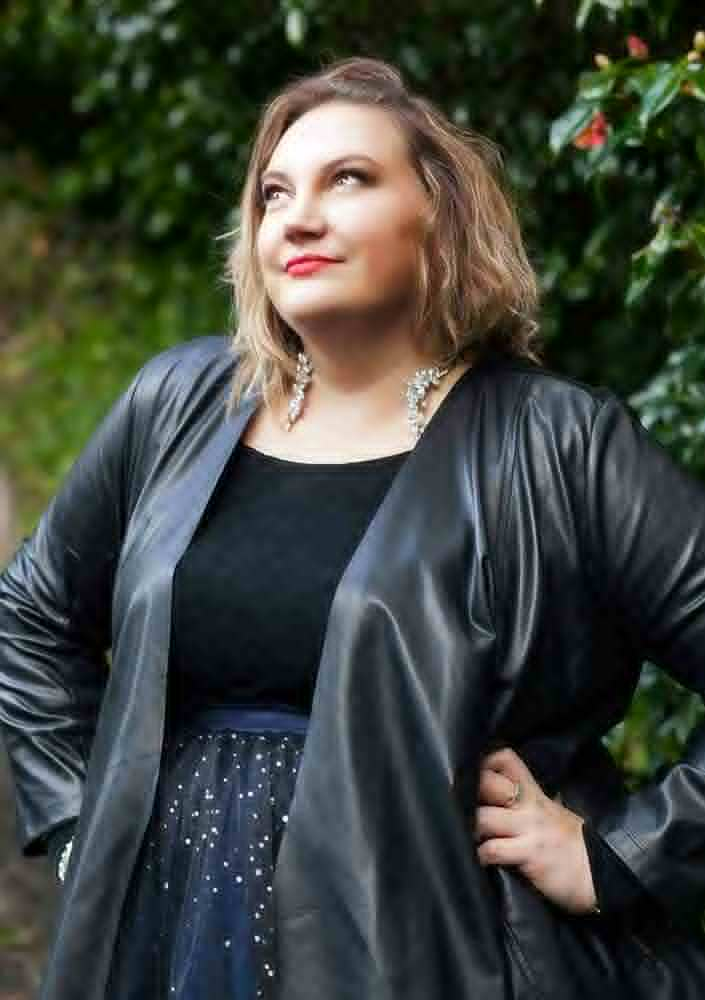 Fiona Kirkwood – The Barefoot Mentor
Where do I start… my photos are my confidence. Whenever I get stuck or need a creative jolt I go through my photos to see which one speaks to me to move forward. I still can't believe I have so many great shots of ME to choose from. My photos were a critical step in my self belief.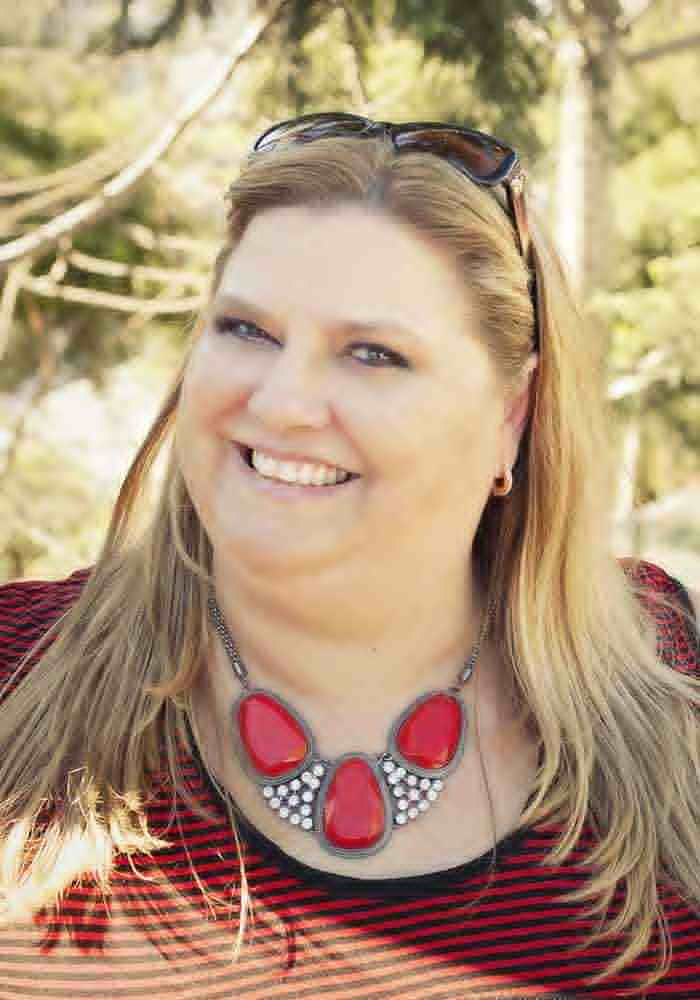 Krista
Experience - From the moment we walked into the studio we were made to feel at home. It was a special day with Mandi-Lynn going over and above to make it even more amazing day. Beautiful studio and outdoor setup. We are so pleased with all of our photos and cannot wait to have them hanging on our wall.

Thank you so much again to the both of you.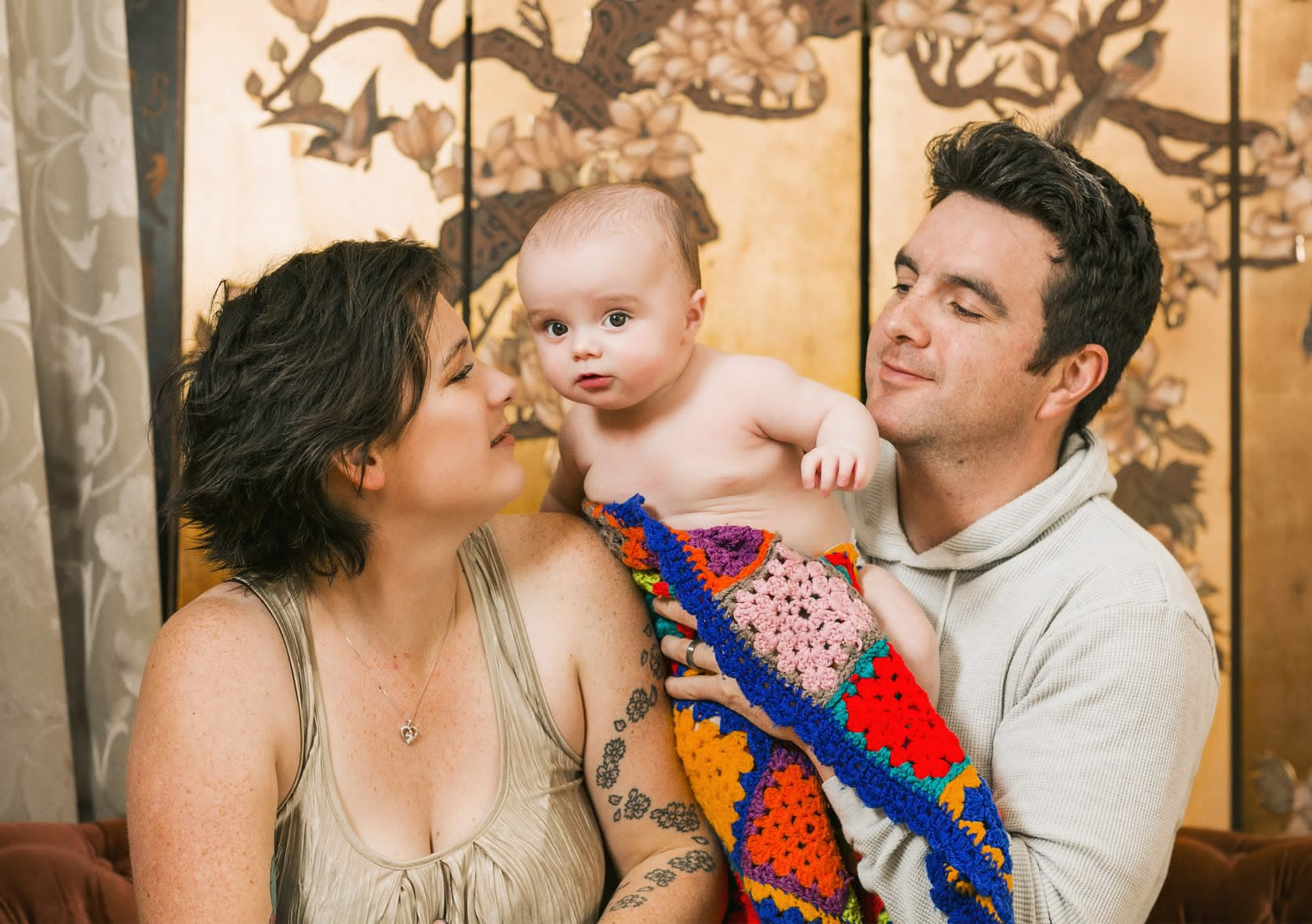 Kristin & Hayley
We did a Mother and Daughter photoshoot with Mandi and had the most amazing experience. Mandi makes you feel so special and so beautiful. We walked away from our time with Mandi saying 'Wow' what an experience we had. Mandi's skills are incredible and she makes you feel and look stunning in every single photo. Thank you for the time you spent with us we will never forget our special day. This experience has given us so many special memories of our time together and this is something we will treasure forever.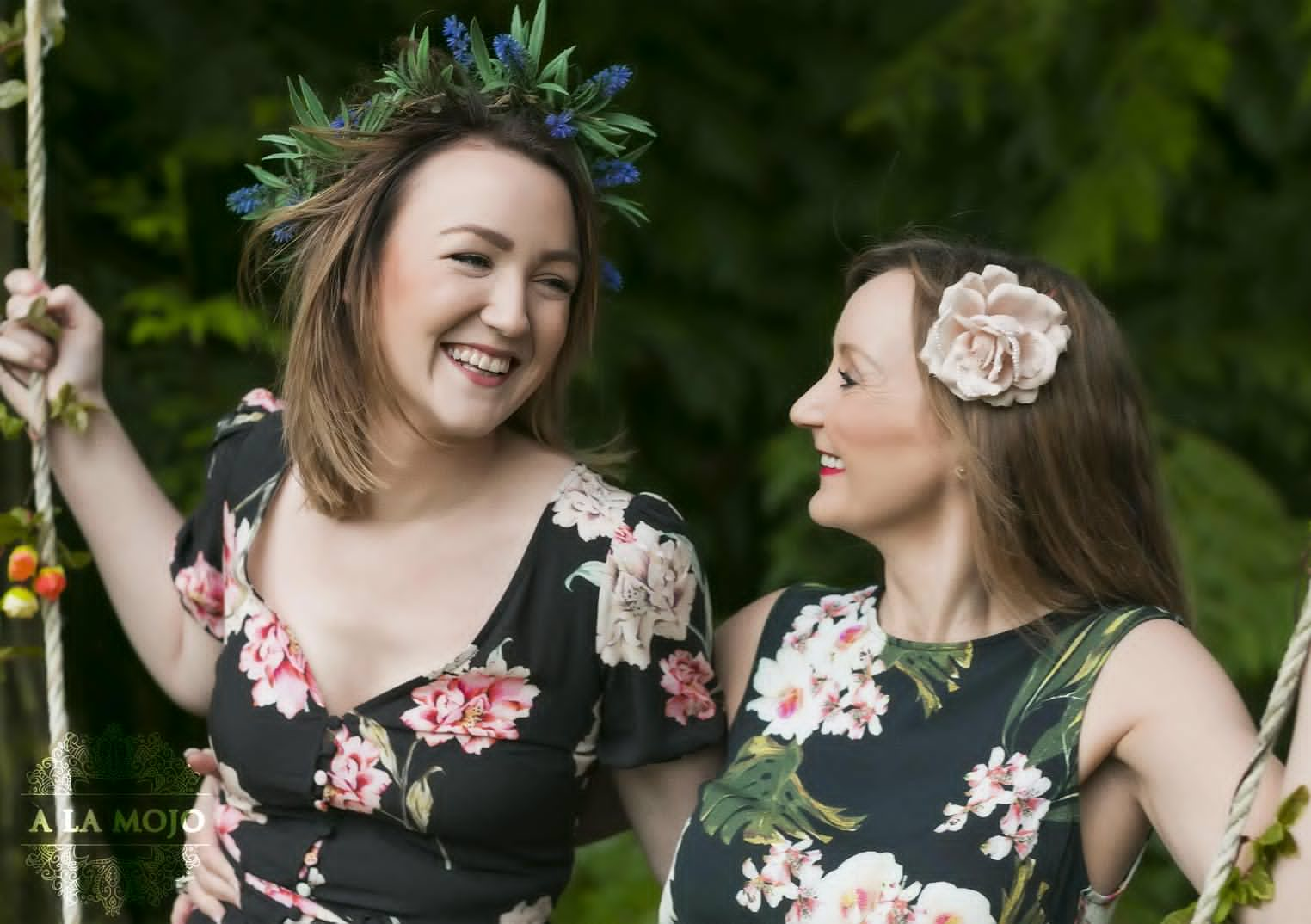 Amity
I am absolutely delighted with these pictures. I really enjoyed the experience of getting made up and dressed up - and hanging out with Mandi and her beautiful animals. I didn't particularly have any expectations of the end result pictures - I was just hoping to get a least one good one - however I was completely floored by how amazing they were, I now have a new all time favourite photo. Thanks again.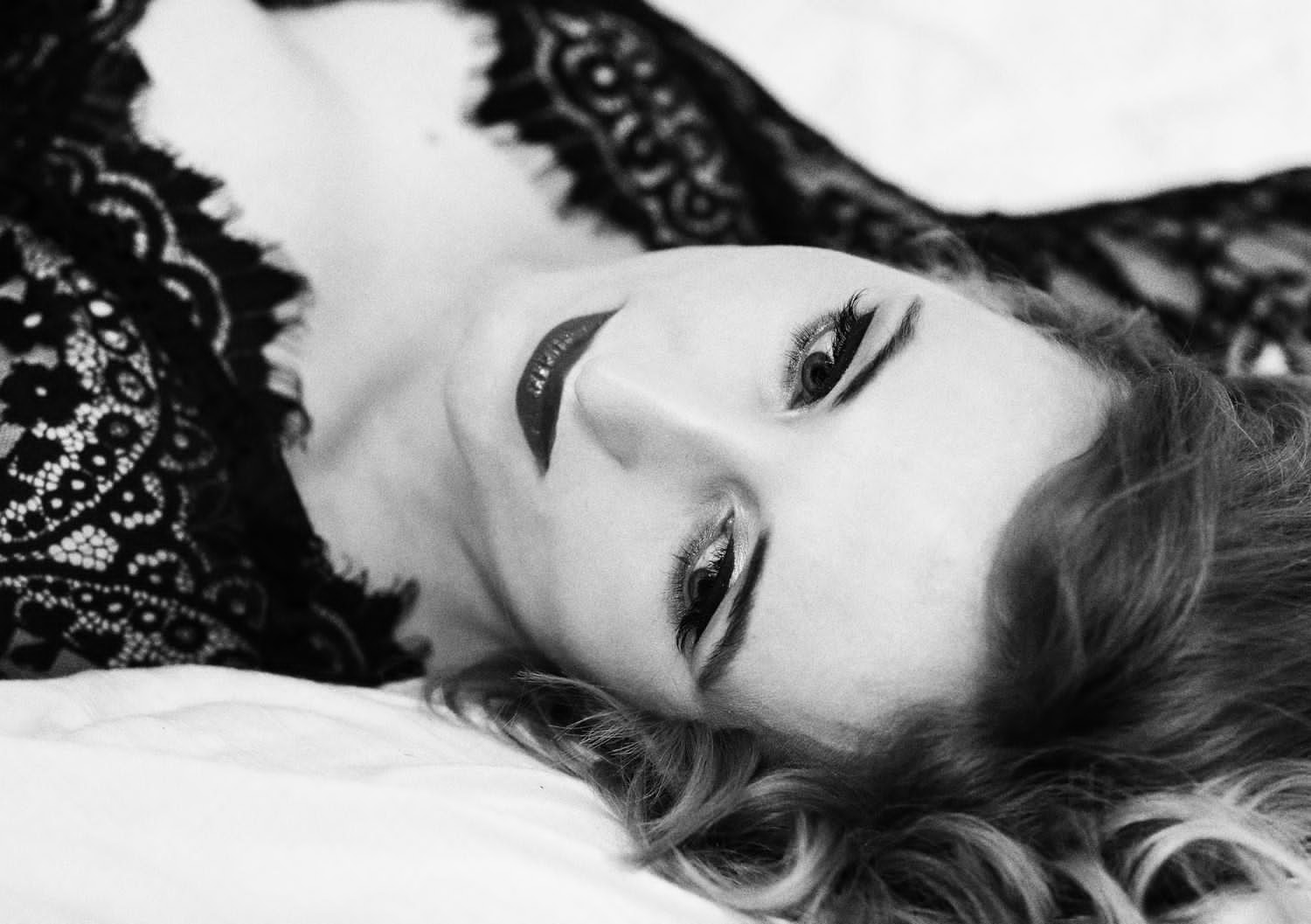 Charlie, Rory & Connor
"We received the photography session as a baby gift and were very impressed with the results. Both Mandi and Craig are extremely welcoming people and their property in Te Marua is stunning. We weren't too sure of what we wanted from the day, or any idea on what type of photos would work best. Instead of just snapping away, Mandi took the time to get to know us over some delicious food and then chose the scenery and clothes that would reflect us as people - the results were fantastic and we couldn't be happier"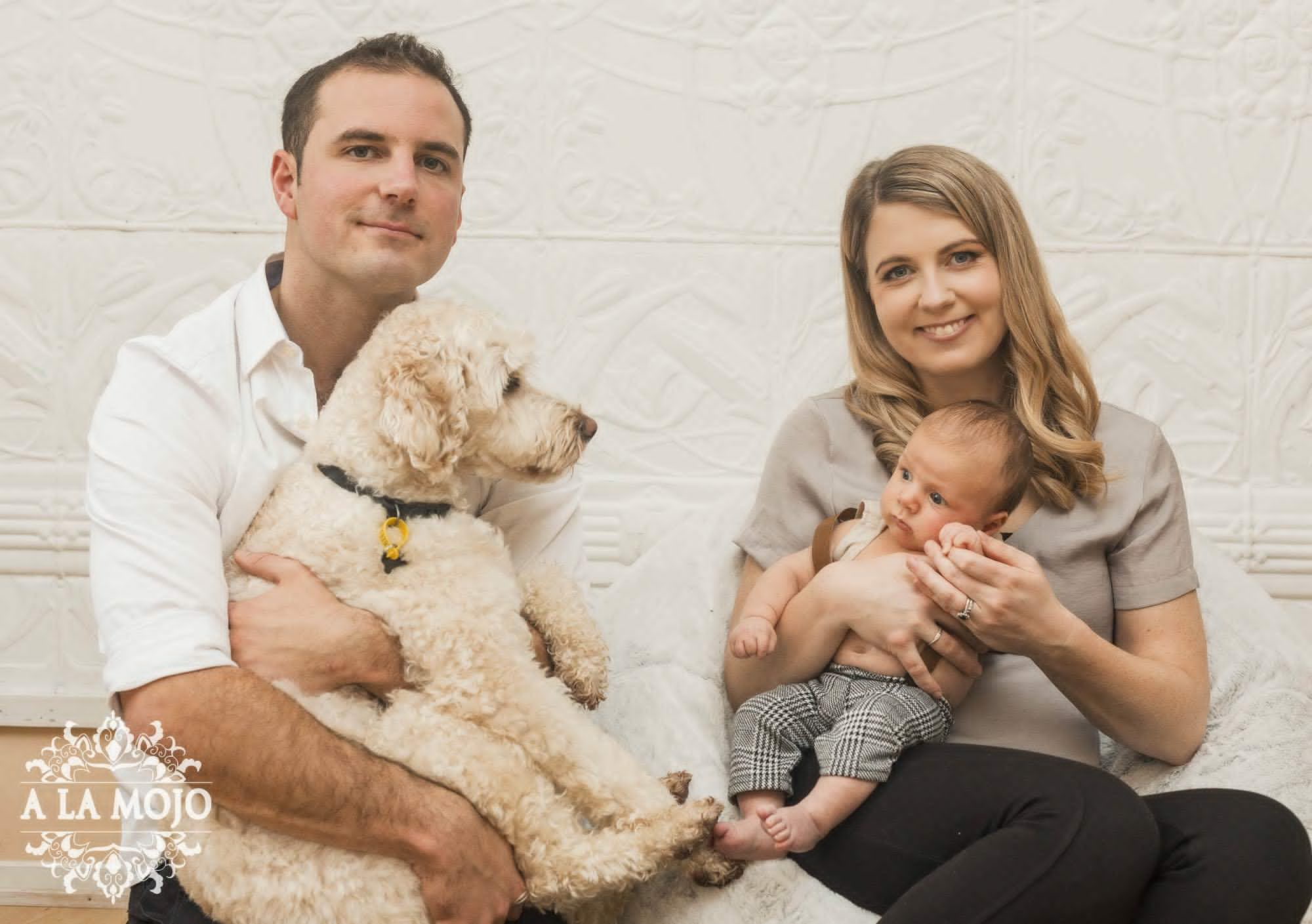 Frankie
"An awesome experience at Mandy's beautiful garden. Mandy made us feel comfortable and confident- love our results!"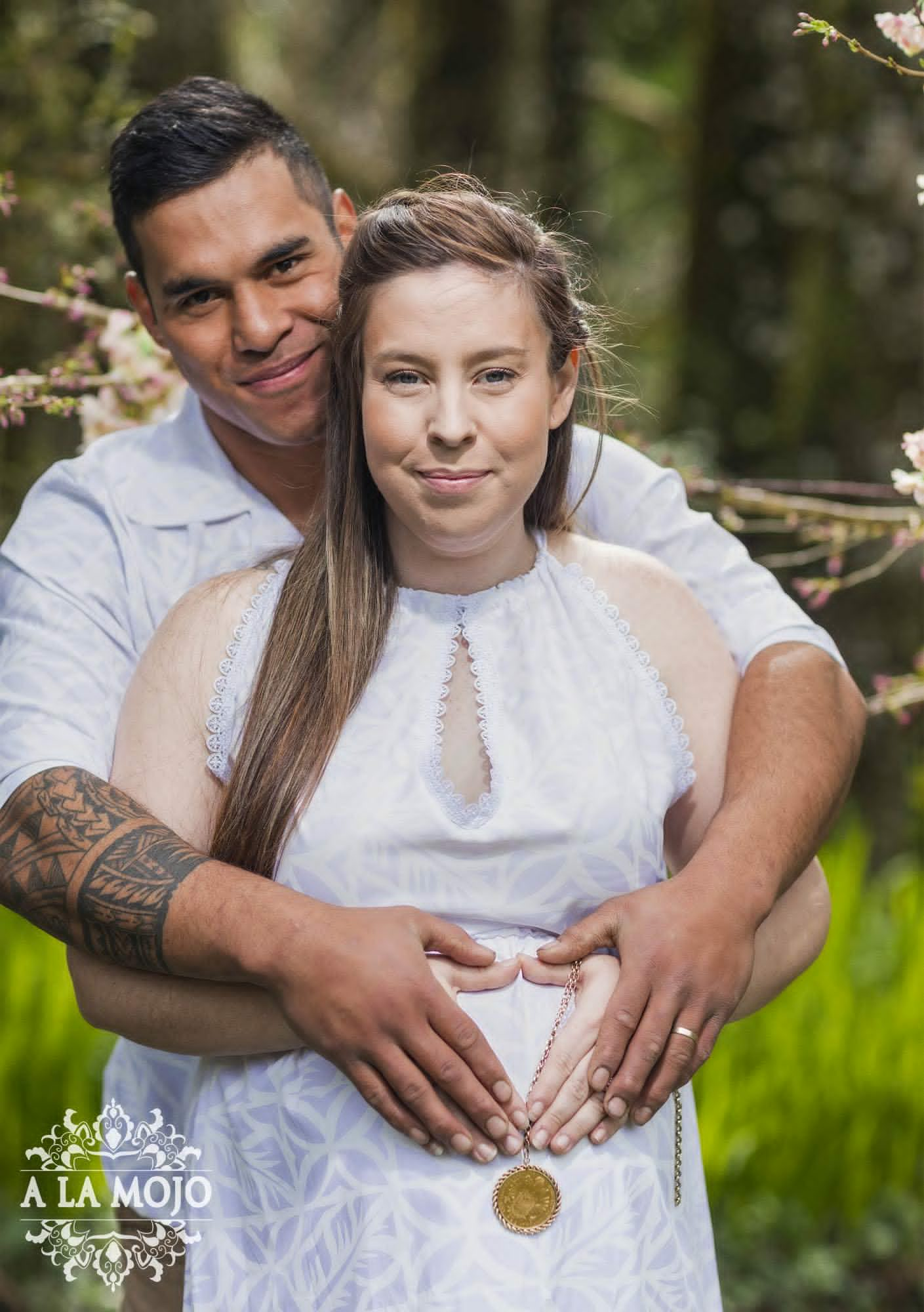 Harmony Jade
I guess all I can say that my experience with A La Mojo Studios was Majikal. With one foot planted firmly in Fairy-dust, I was able to revoke the Siren I let dampen down deep within myself. My boudoir experience was so very empowering that I still cannot believe I was brave and courageous enough to do that - and something special for me and my partner to hold forever.
Nā mihi nui ki ā körua mö toū aroha tino manaaki.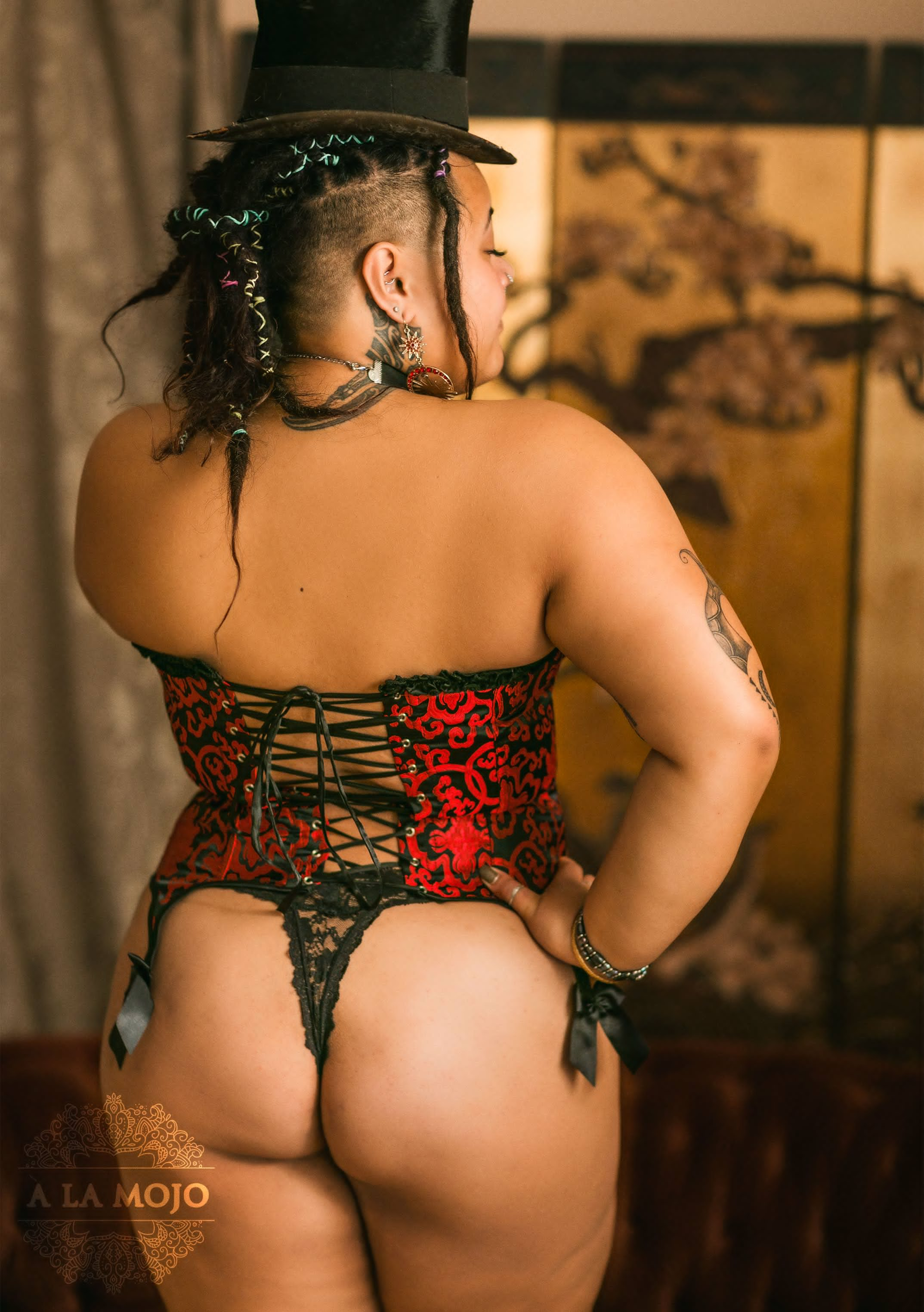 Lauren
Mandi took brilliant care of me and my son on the day of our shoot. She was patient and kind and made me feel so comfortable around her, a brilliant experience for us having her photograph us and now we have photos to last a life time...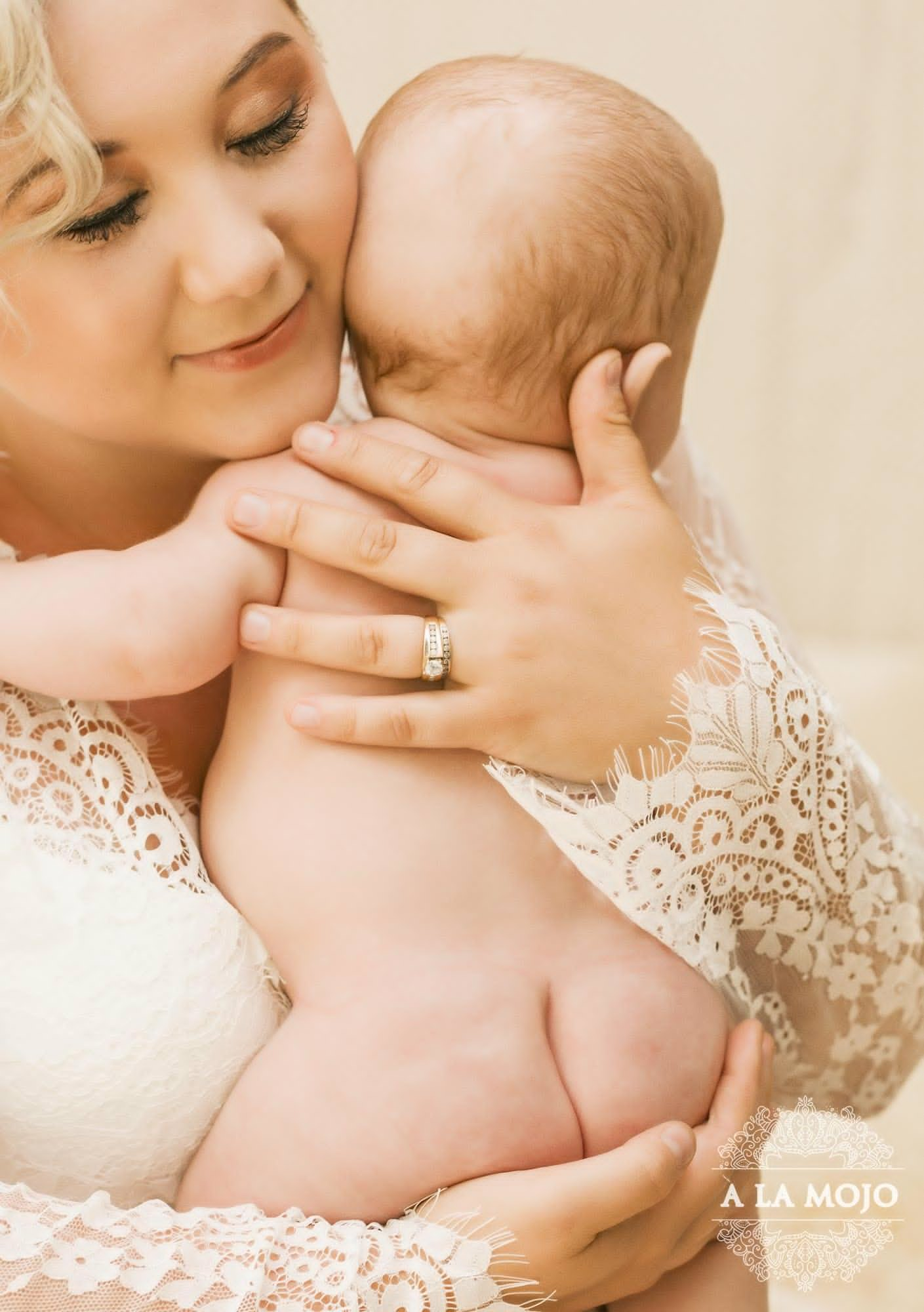 Bethany
"I would say, as someone who prefers to take pictures rather than have pictures taken of myself, I ended up having a fun afternoon. There were some moments where I felt silly and self conscious, but Mandi didn't not mind my nervous giggles and captured beautiful snapshots. She also let me cuddle her bunny which made my day! Thanks for a wonderful afternoon!"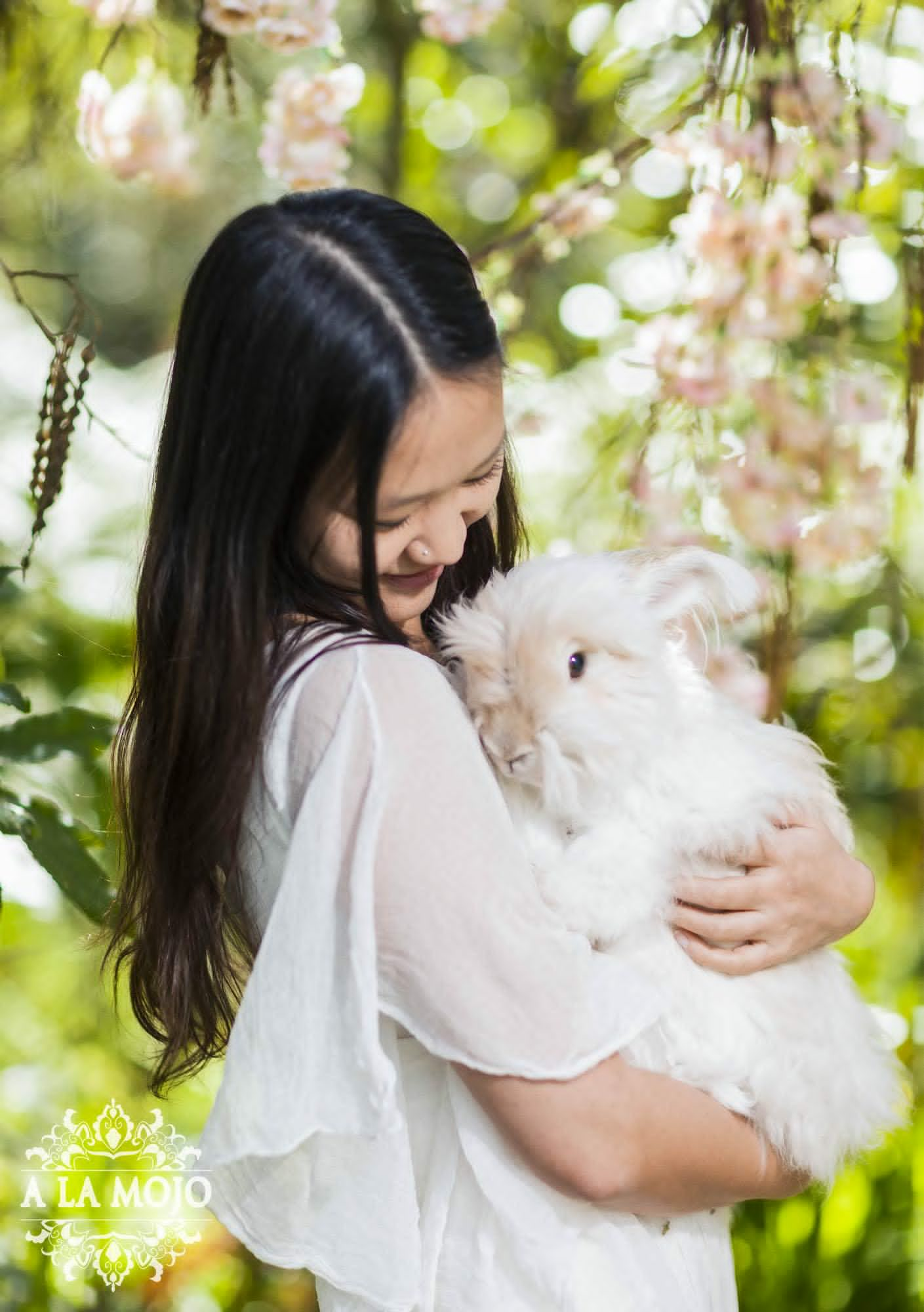 Melanie
"At a stage in life wanting to step outside my comfort zone, be more confident and try new things never in a million years did I think I could ever do anything like this. Contact from Craig was excellent and organizing a booking was made so easy. Mandi made me feel very comfortable from the moment I stepped in the door, so easy to talk too and calmed my nerves! She is superb at what she does, finding just the right angles to make you look super. I couldn't believe the results I wanted them all! I came out feeling so confident and amazing. A super fun and exhilarating morning, even being frozen in the 5deg morning sun was invigorating! I absolutely love my photos and will proudly display them on the wall. I recommend to all women to go and do it, even if you think you'll be nervous you will soon feel very at ease and have a wonderful fun time making some awesome memories. Thanks so much"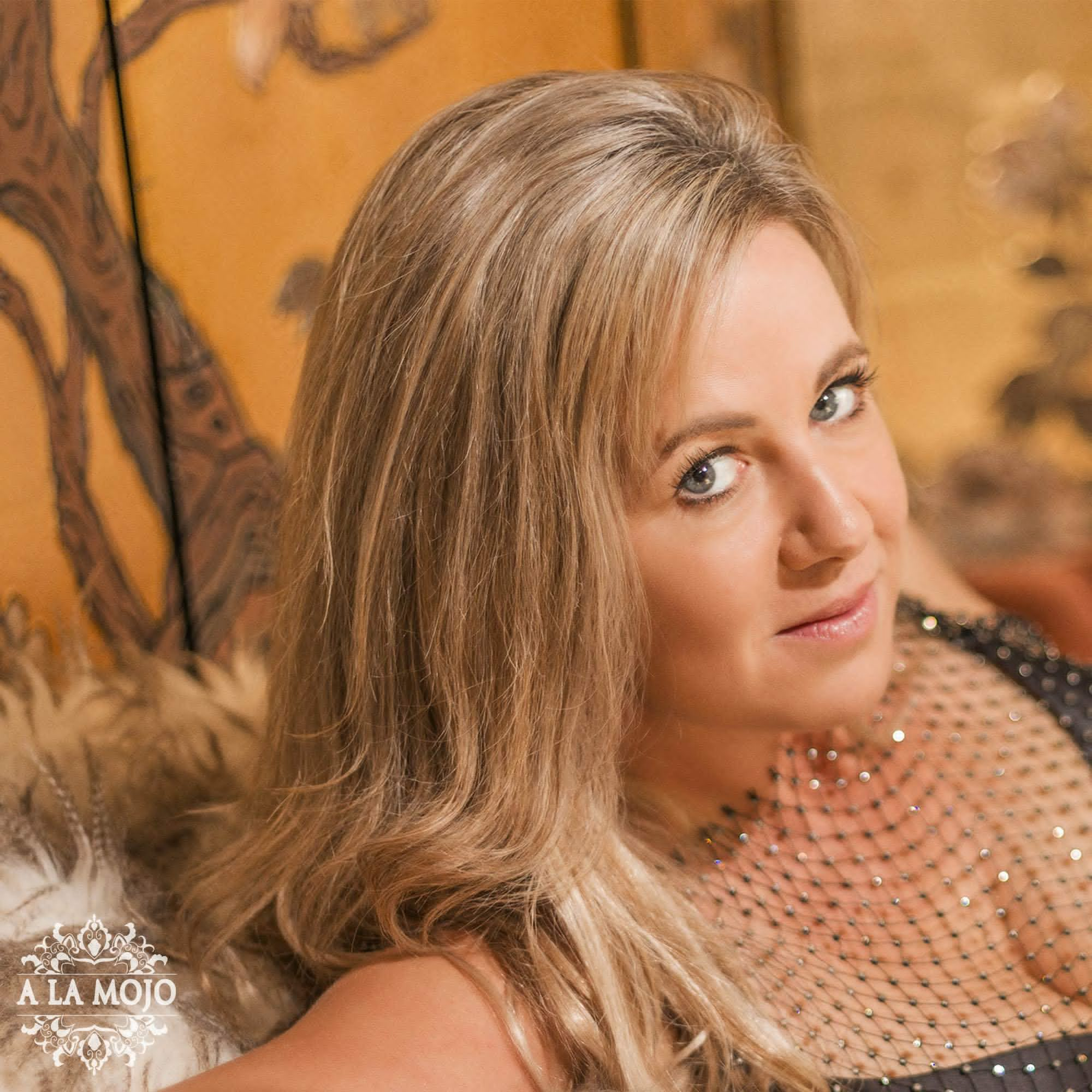 Josie
A big thank you to Mandi, Ashley and Craig for making my day such a special one. My photo shoot was another step in the Josie journey and what a surreal experience it was. I've never been one to like having my photo taken, or to be the centre of attention so I knew having a whole day that would be all about me captured by a camera would be a challenge... and it was, but I was so pleased I did it. Mandi and co welcomed me like family and made me comfortable throughout the entire day. Now, not only do I have some gorgeous photos to look back on but I also have the memory of the day where I took a giant leap out of my comfort zone. If I can thrive in a photo shoot I can do anything!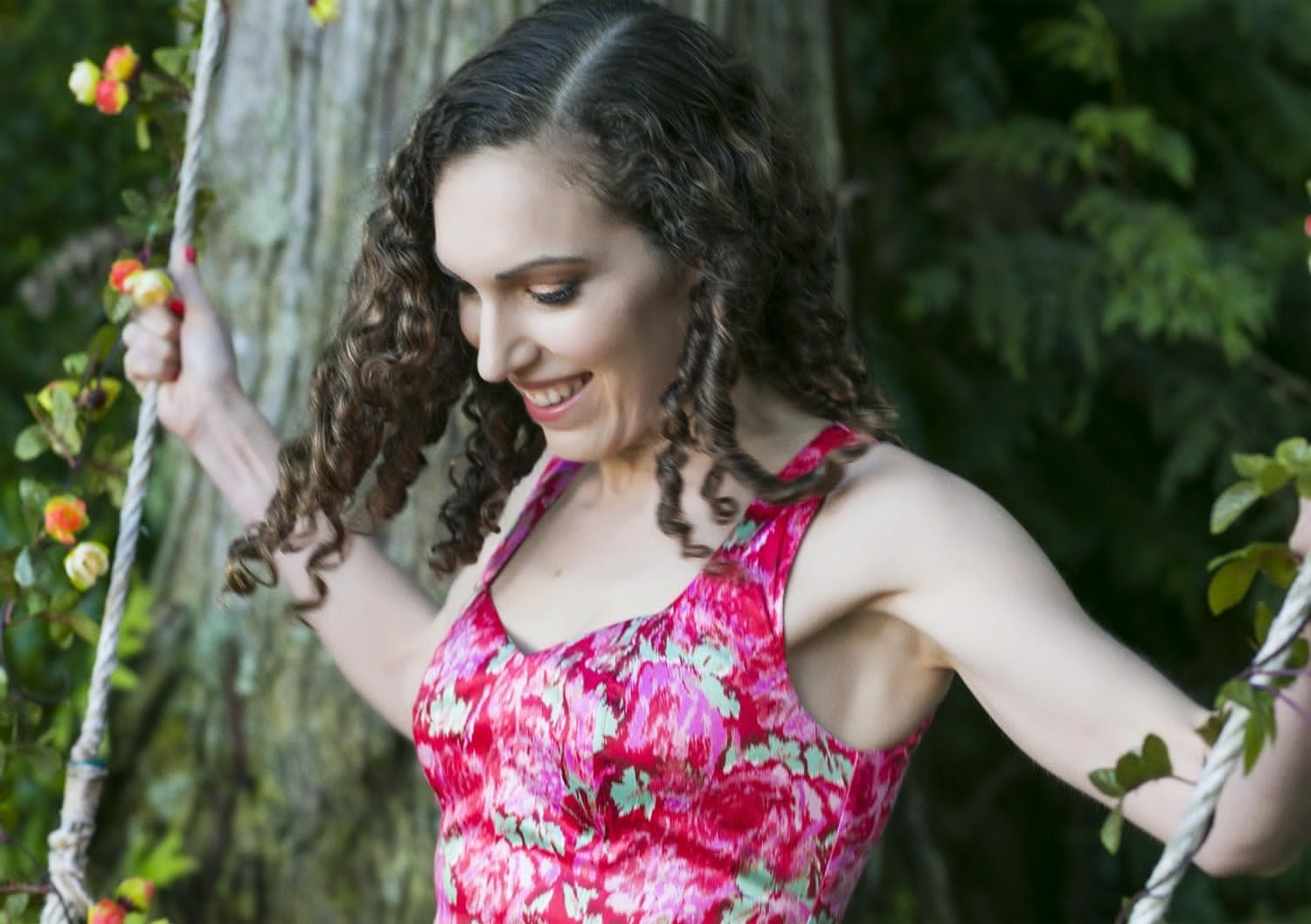 Ella

Dear Mandi,
Thank you for choosing me to ba a model forr you.
I had so much fun!!!
You are one of the most inspiring people I have ever met and I hope you like the poster I made for you!
Thank You
From Ella
PS: I Love your bunny 🙂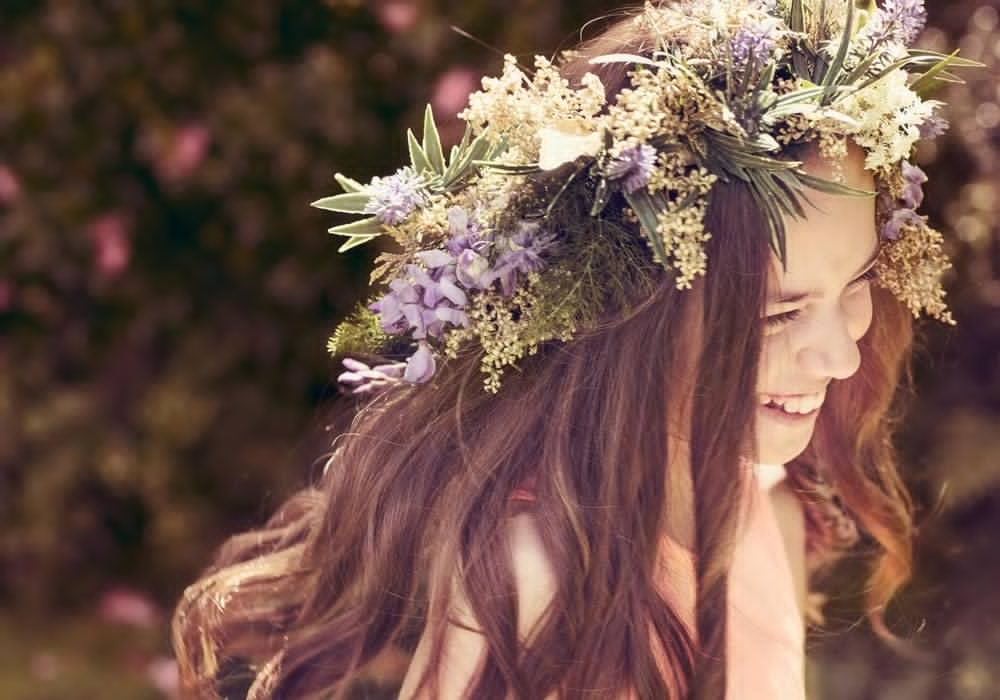 Niky
Whilst a little apprehensive at first, I embraced my day and gave Mandi free licence to experiment with what she thought would work – colours, curls and location suggestions.
Mandi was a delight to work with and the day was a fun and exciting experience. I felt comfortable, relaxed and with a sprinkling of sass took my confidence and worked it.
The results - I was so delighted with how beautiful the images were, and the husband well he was just was blown away. I cant thank you enough Mandi and Craig.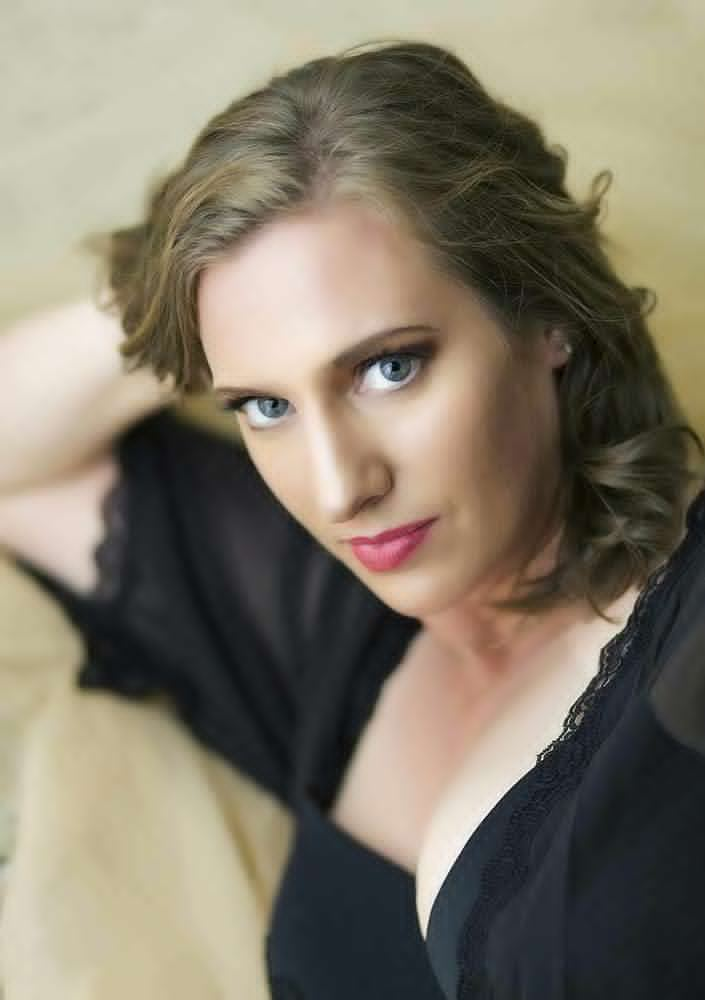 Eka & Family
Getting a family photo is not something easy for us, especially my husband does not like his photo taken. With 100 days of our baby coming up with cherry blossoms in Spring, my wish start blossoming again. We decided to have a photo-shoot on Sunday just to get one decent photo of my baby. But, the process was so fun and Mandi successfully took photo of my husband as well. And.. Ooh lala... we have a nice family photo and other great photos!!! My favourite one is obviously photo of my husband and my baby (two lovely persons in my world). It becomes such a valuable photo for me. Thank you Mandi for making my wish come true and be part of our wonderful experience in my family. All these photos will be presented as Christmas presents to our family back home.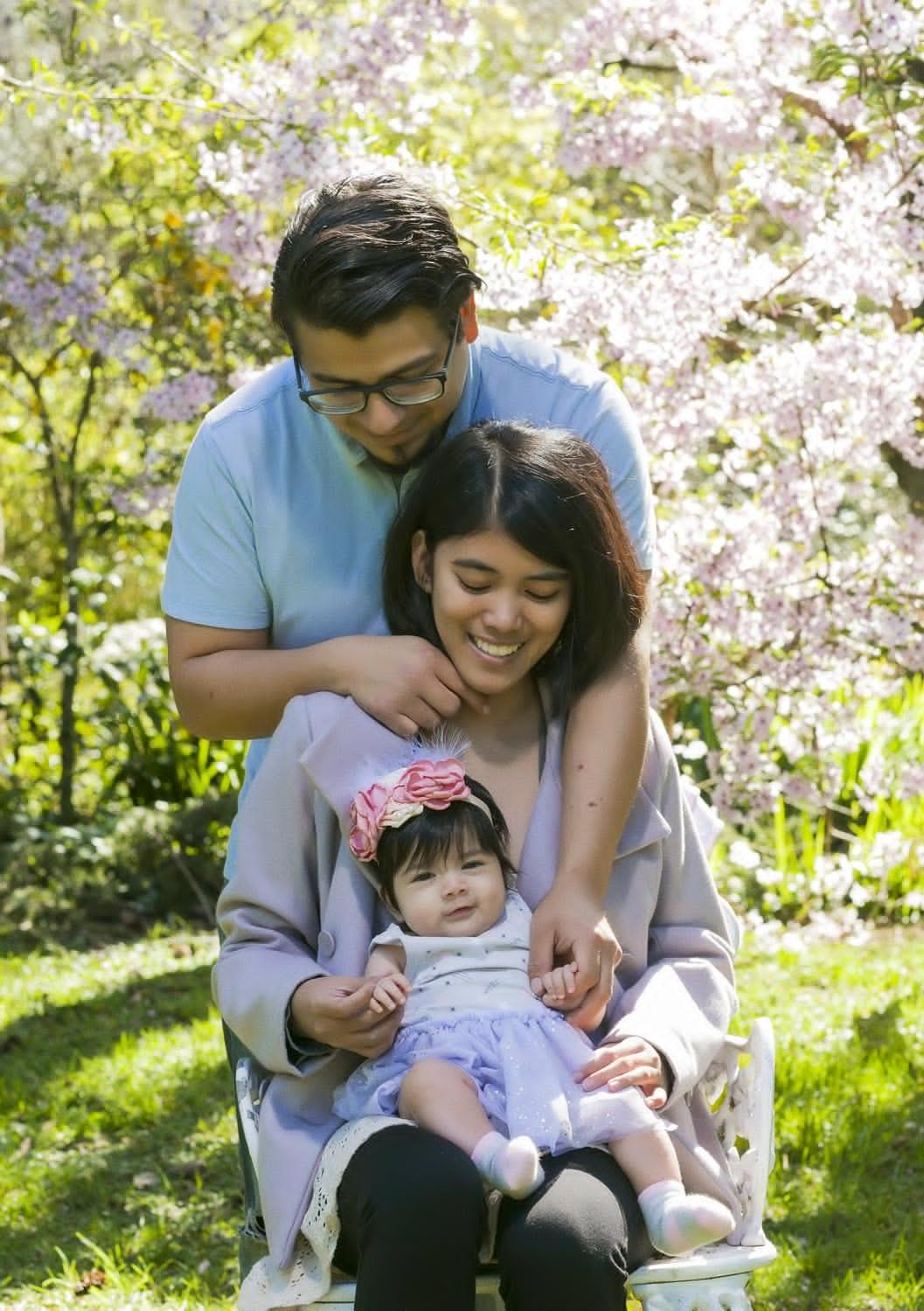 Donna & Crystal
From the moment Crystal, my daughter and I walked through the doors it was like stepping into another world where nothing else mattered. Mandi and Craig, made us feel very welcome and relaxed. Mandi did and amazing job on our makeup and hair, and after feeling very pampered, the dress ups began, lots of fun, and laughter and dressing up, feeling confident and pretty as will as having the best memorable time with Crystal.
Thank you Mandi and Craig we loved the whole day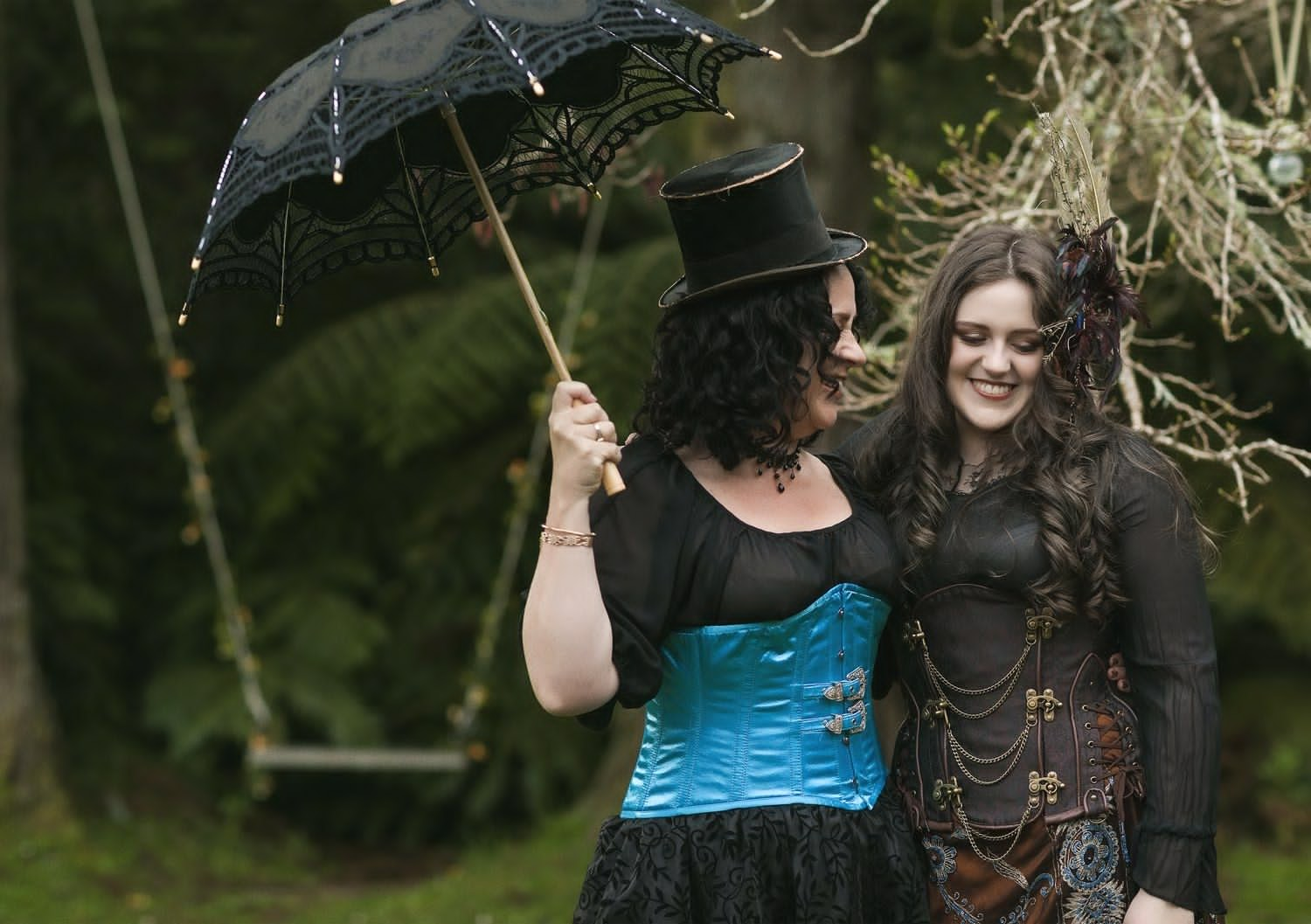 Rachel
Well an experience like no other..something magical, uplifting and incredible journey to unleashing a goddess within all courtesy of Mandi Lynn of Mojo Studios (the creator of amazing & inspirational memories)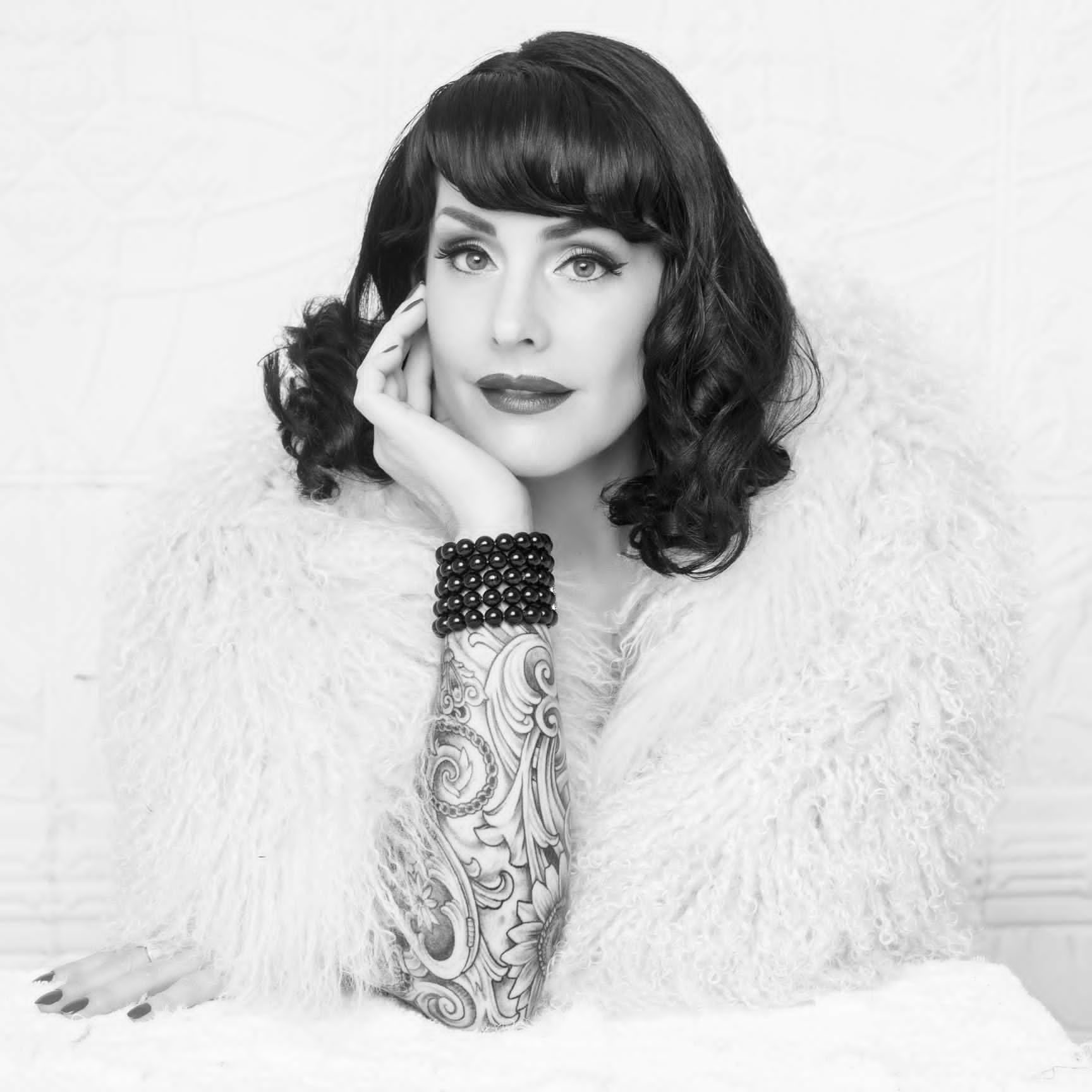 Megan
""They were beautiful! Thank you so much to both you and Mandi 🙂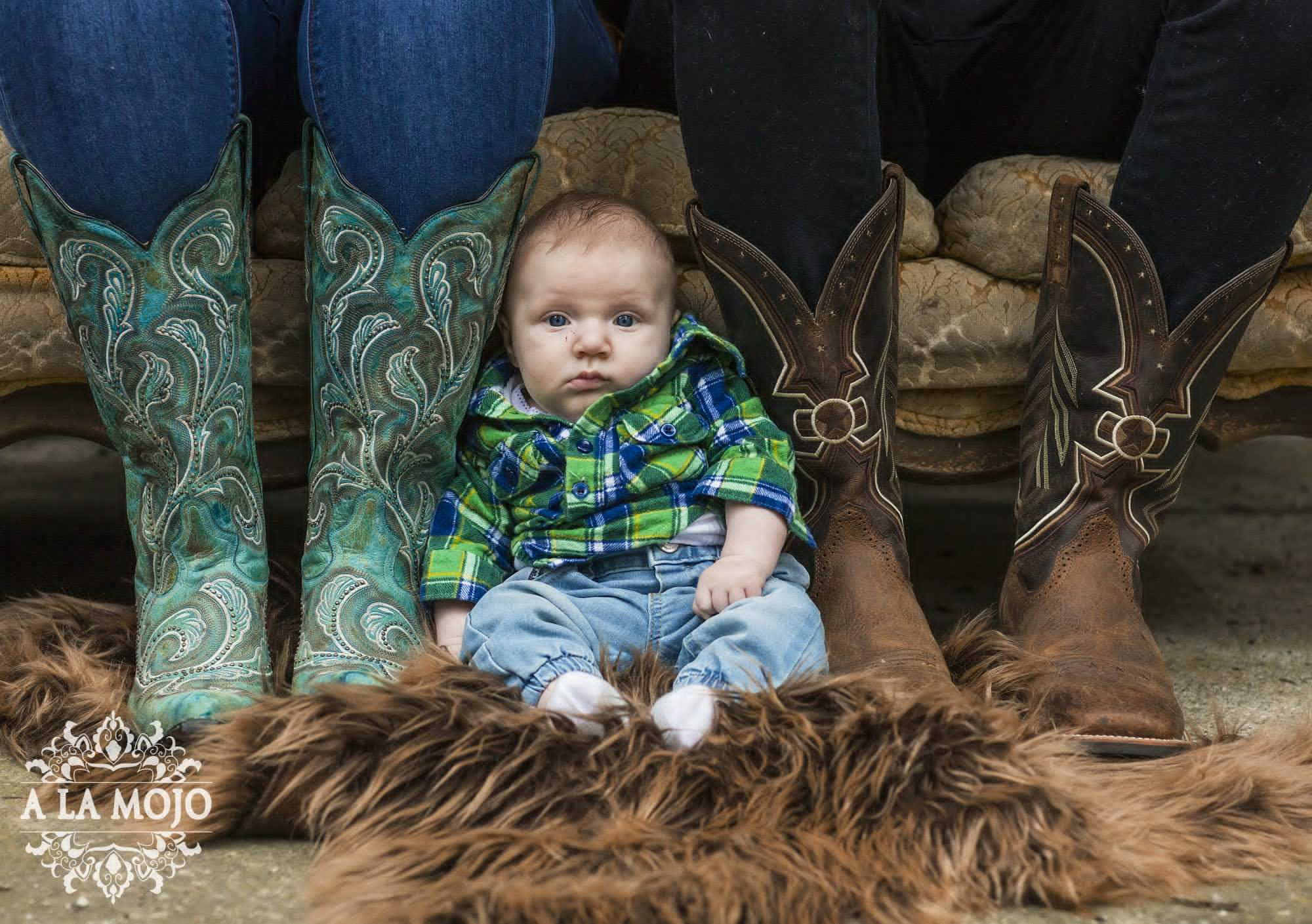 Kirsty, Rahul & Sahana
A La Mojo Photo shoot put us at easy and allowed us so show the different parts of our life. They made this a fun, easy and enjoyable day.
They put the picture I had allways had in my head into Photo.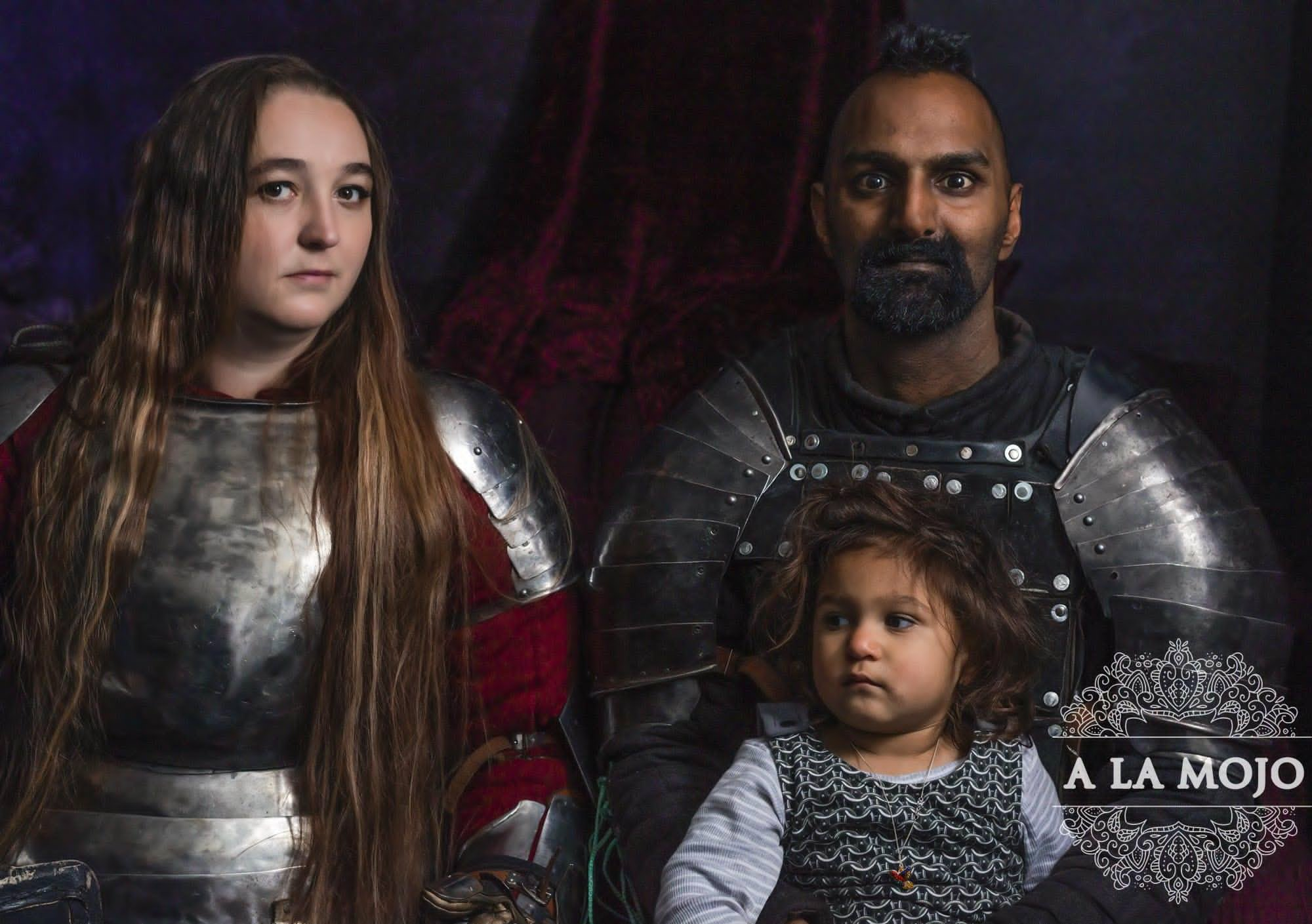 Kate

My wonderful friend Jess and I had our photo shoot together and we had no idea what to expect. We just wanted a bit of a confidence boost and to share a fun experience but it turned out to be the most hilarious and rewarding day!

Mandi and Craig felt like old friends from the moment we walked in the door and they are both seriously talented people. Mandi gave us the confidence us to experiment with lots of different clothes, hair and make-up - It was like being a kid again but with professional help to play dress ups! It was really liberating to suddenly look at yourself in a new light and the photos she took were phenomenal.

I got so much more out of the experience than I ever expected. Thank you!!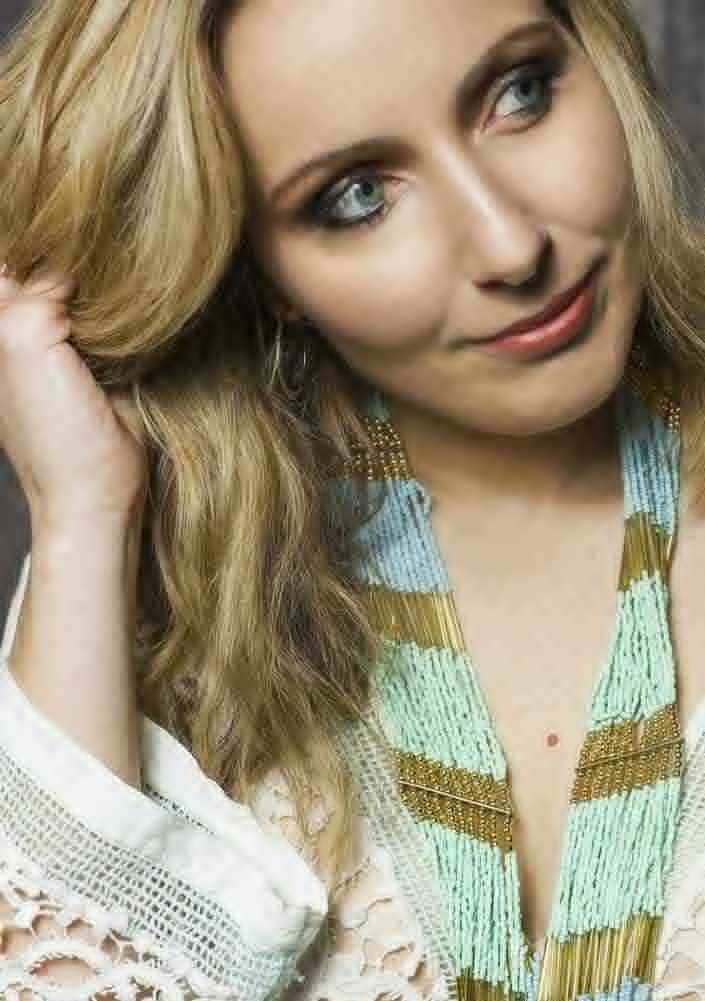 Sammie Lee
"My daughter has been teased for her slender body shape and has struggled with self-confidence because of it. After spending time with Mandi she has absolutely flourished. Her photos were stunning and she has really embraced her body shape since the shoot. Her photos make her feel like a Queen, and after years of turning away from her dancing talent due to low self-esteem now she has decided to give it another try. I cannot thank Mandi enough for such an amazing and inspiring event. HIGHLY recommended!! Xx" Sammie Lee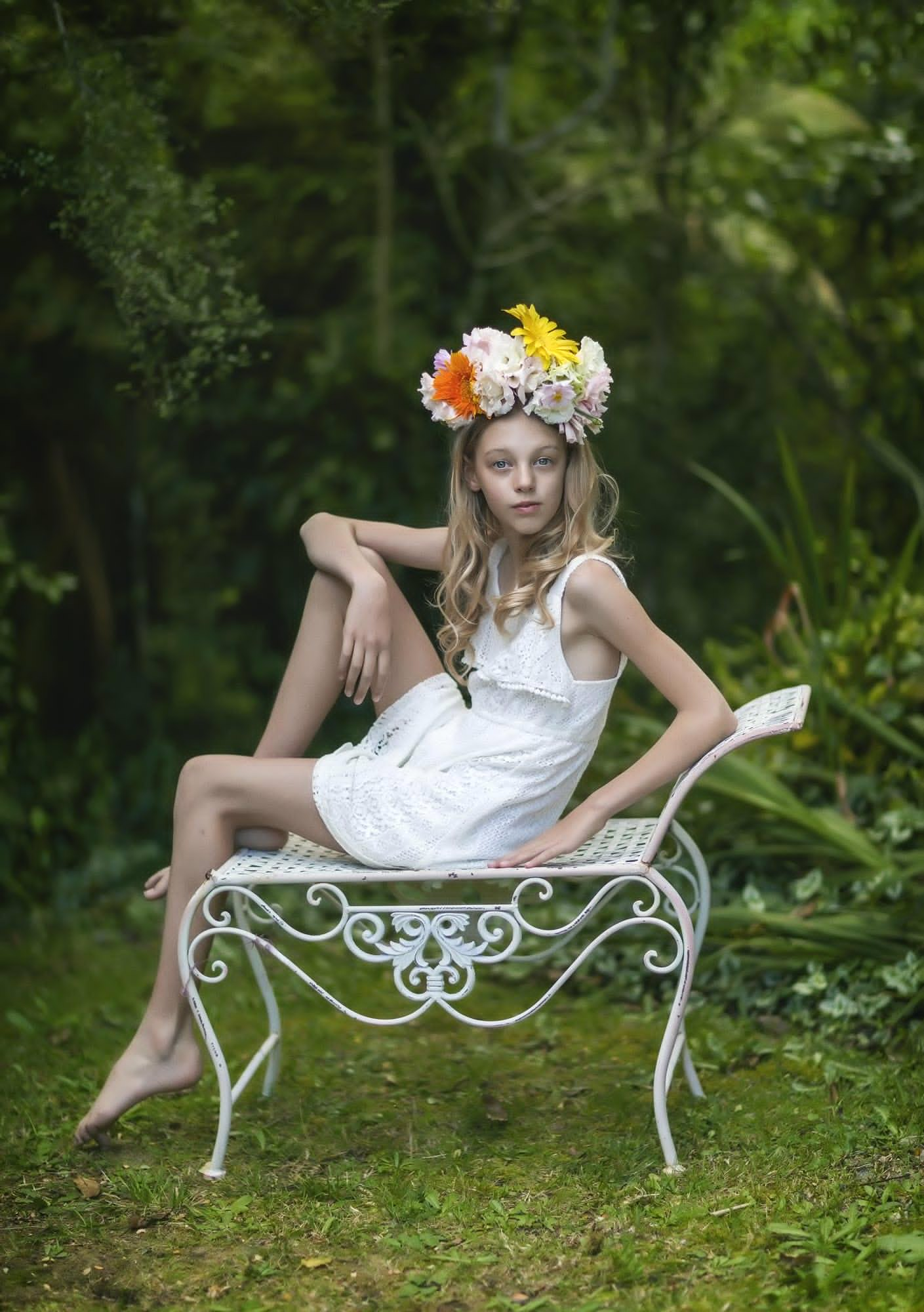 Claire & Teddy
"I just wanted to send a quick email to say thank you so much for the amazing images... they are all amazing! I really love them and can't wait to display them in our home. Thanks also for the extra print! I will truely cherish it. So great to have this extra image of Teddy so little.

Thanks so much"
Vijay & Aleena
We loved the outdoor photo session at Mandi's studio, something that we had in our list of things to do.

Our little Emilia surely enjoyed her time she had with the bunny & cats (Mojo & Mews) and also running around them. There is something magical about Mandi and her Place that you will make you feel quiet relaxed and fulfilled. A memorable moment to cherish!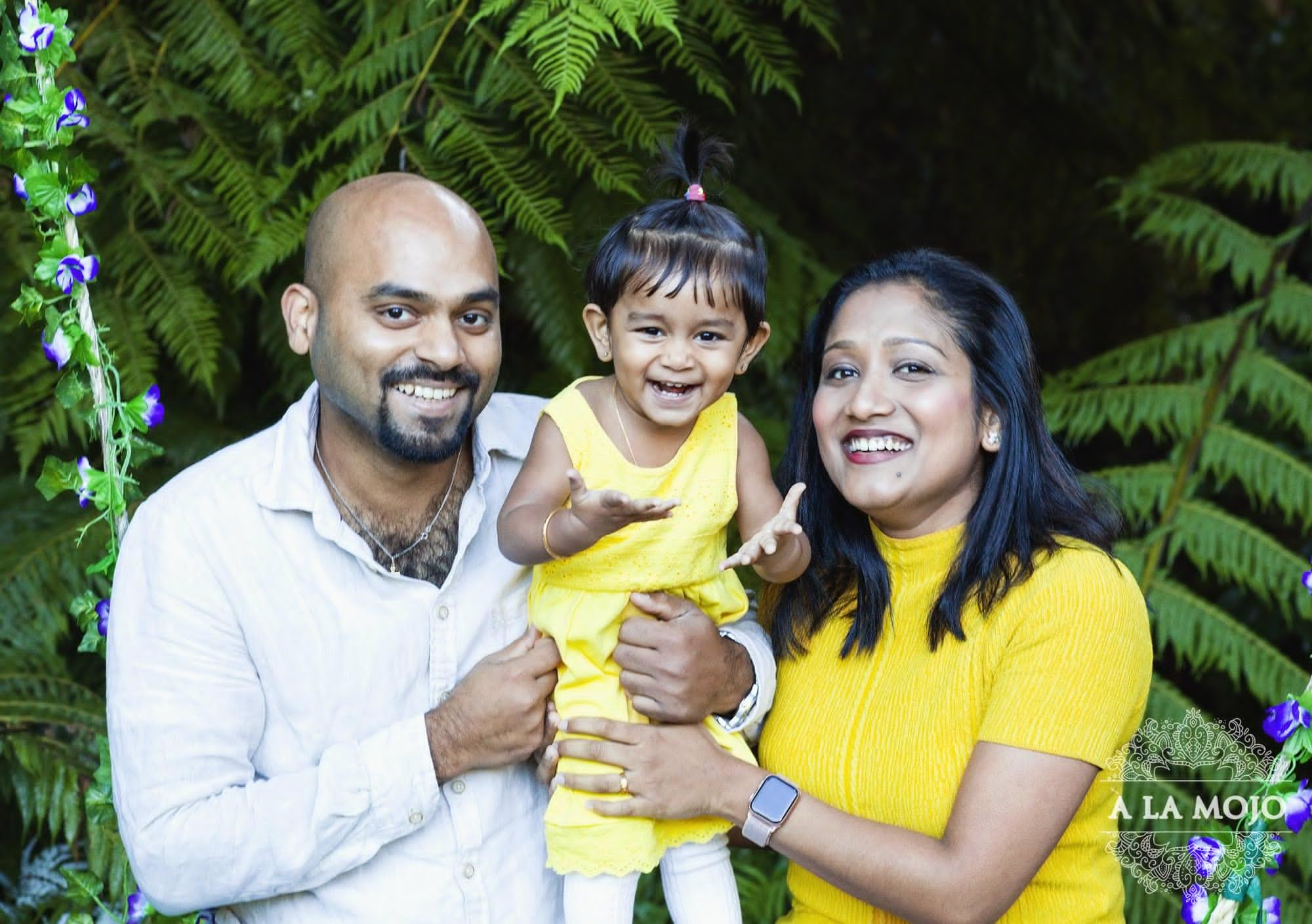 Marian
OMG I just opened the Mojo Box after dinner and the kids were in bed. I cried. They are beautiful, every single shot. Way better than I'd ever had expected as the colours are so rich. I even look beautiful! My husband got a bit weepy too and said 'I wish we'd have gone for the extra six photos now as I had no idea that they'd look like this, I've never seen photos this good'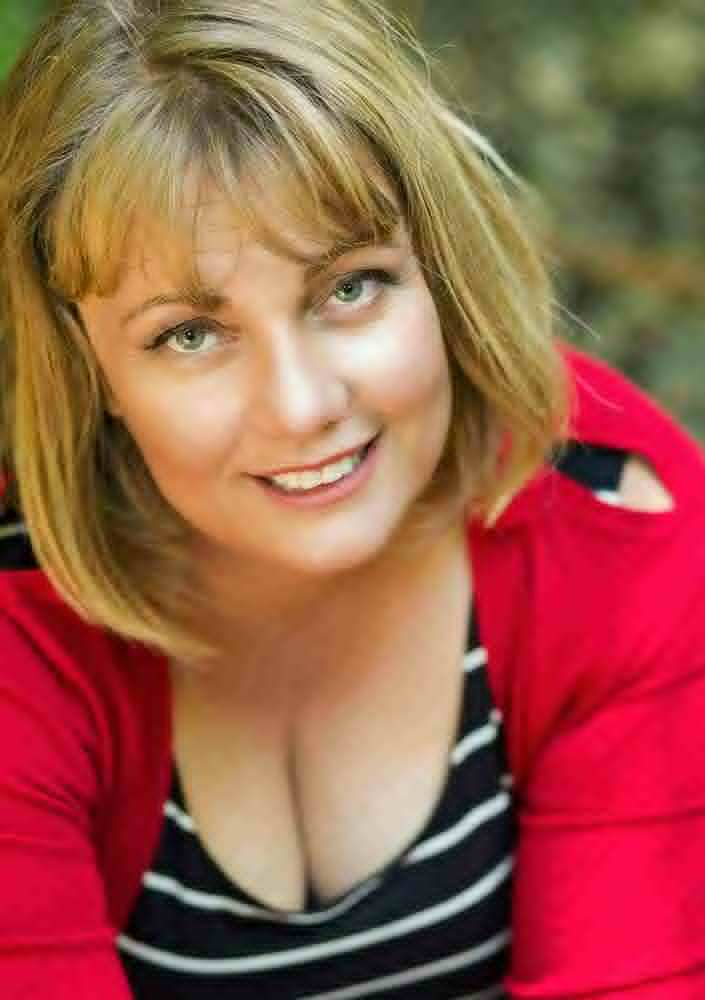 Lauren
It was great how Mandy really gets to know you as a person and what you want out of your photo shoot experience. It makes you feel appreciated as a person and helped me to not worry about my flaws, and focus on my talents. I absolutely loved this photo I chose, Mandy's garden is very magical and overall it was a wonderful experience for me.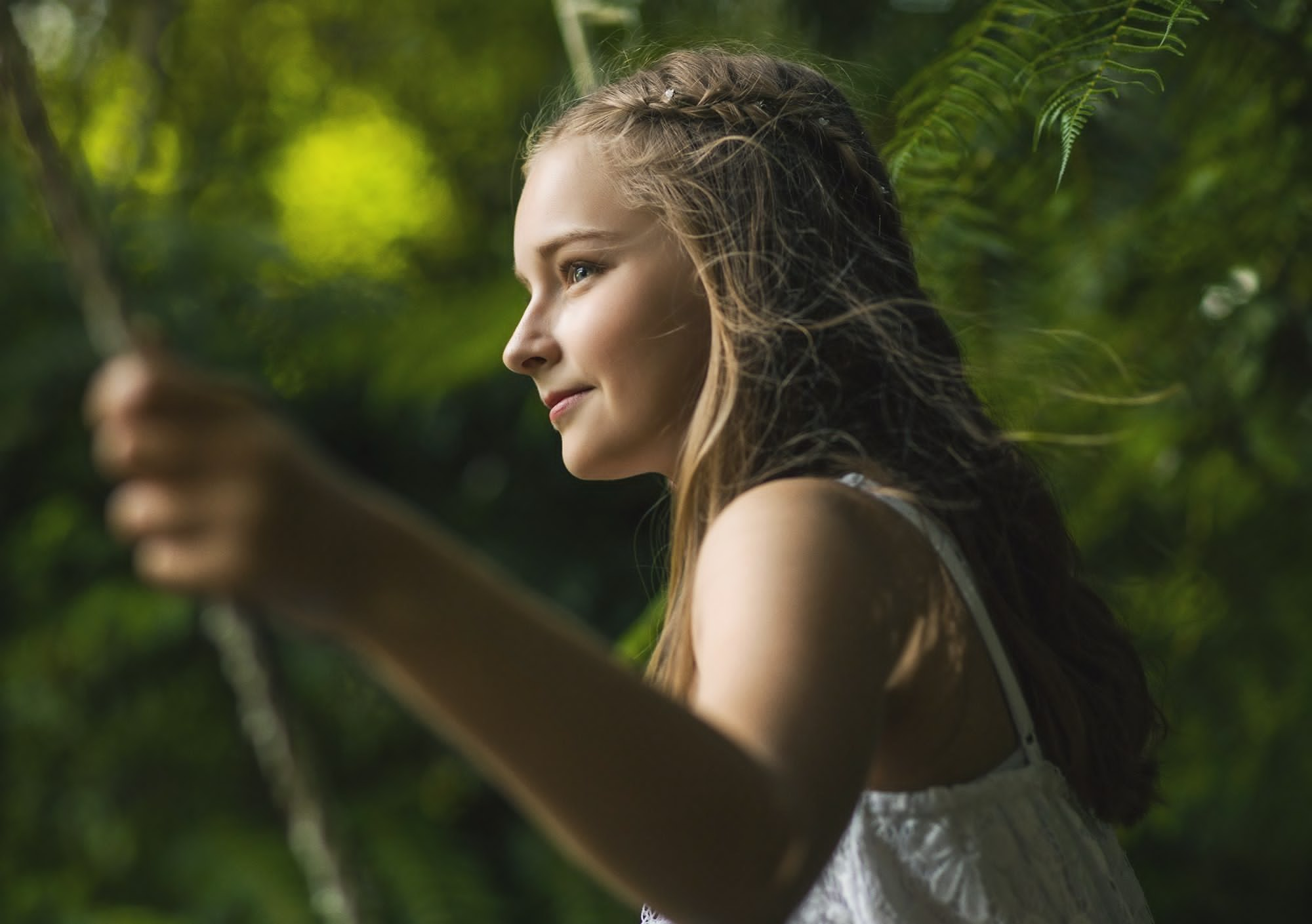 Testimonials
Updated on 2018-12-14T18:44:55+13:00, by Craig.