What you can do in your photoshoot, other than have a lot of fun?
Family Lifestyle Portrait, Children, pets too!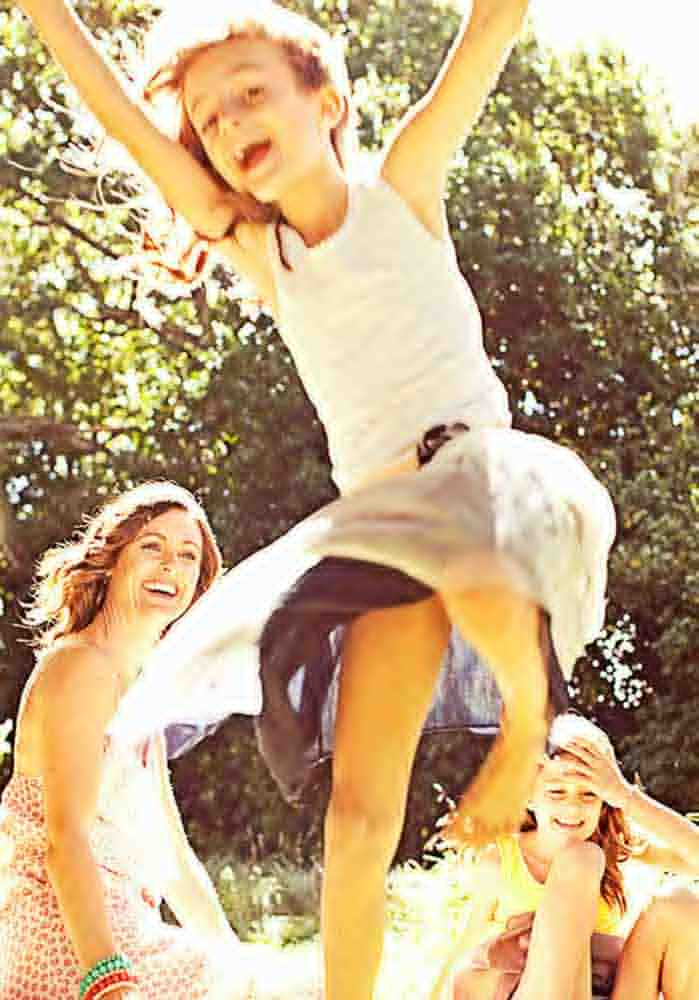 Capturing your family in its natural habitat. I will show your family having fun together in your home or at your favourite spots.
Mandi is an animal lover with a menagerie at home. She is just as comfortable with horses as she is with her chooks, cats, rabbits, and dogs.
Makeover and Photoshoot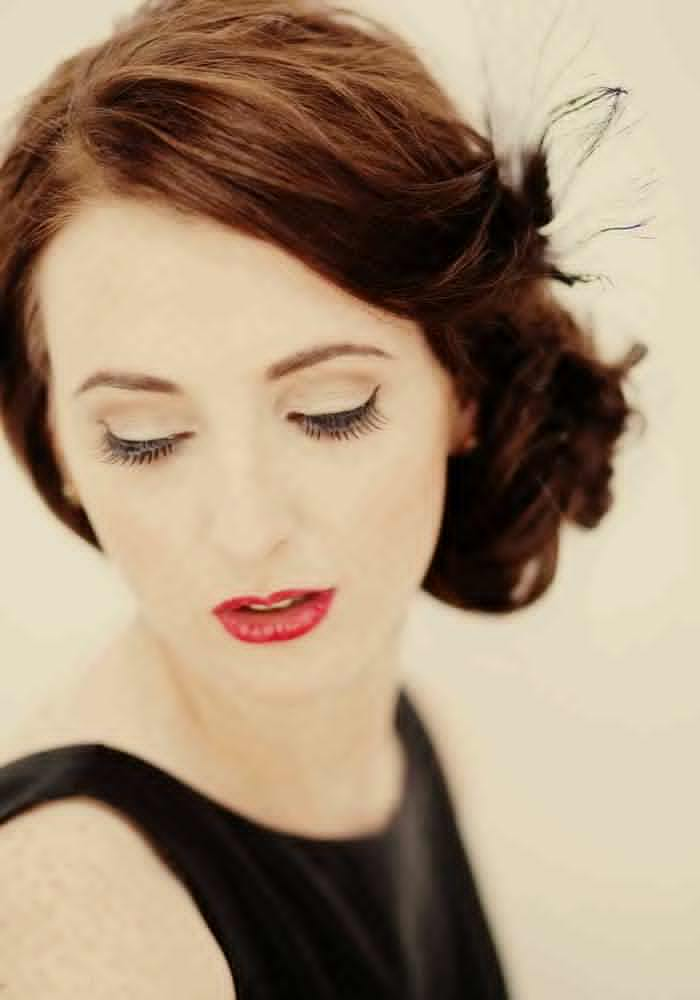 You get hair and makeup and get to have up to 5 changes of clothes
You are taught how to move and pose in front of the camera to bring out your best features.
Boudoir/Elegant Fine Art Nude
For those who would like to celebrate their zuzz.
These are tasteful sensual photographs taken by an all female team in a romantic boudoir or out on the private garden and river section.
Business / Corporate / Online presence Imagery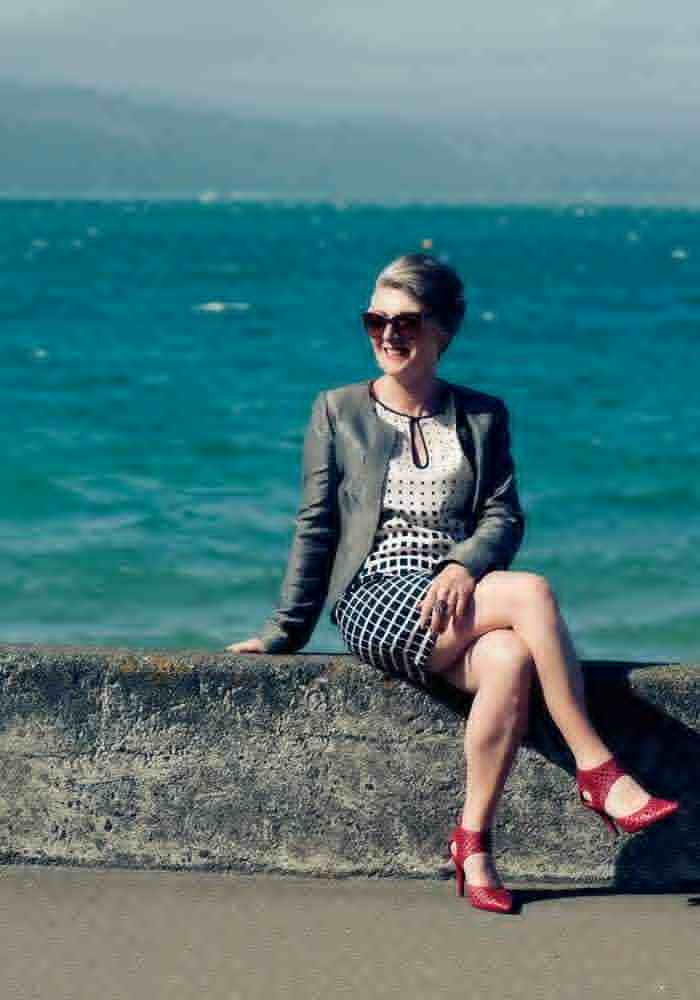 Mandi has flown around the world to work with entrepreneurs to create PR and online marketing images and videos that really tell the story of their brand.
Romantic Couples Shoot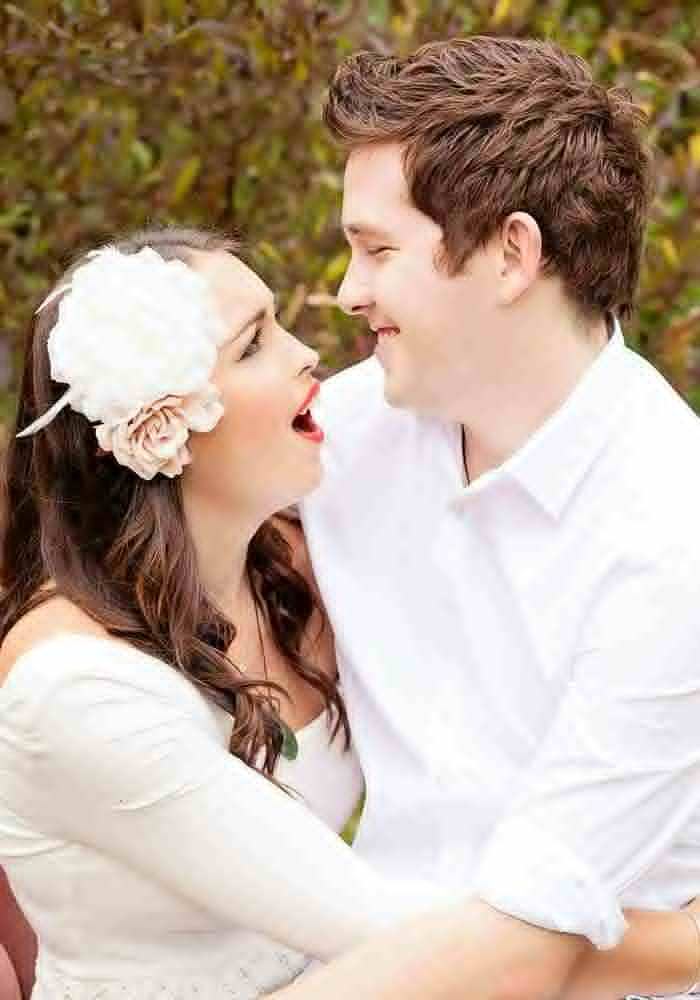 Engagement or just a…"Guess what…we still love each other after everything shoot"
This can be playful, fun, or even tastefully sensual.
... or just leave grumpy at home...
Teen/Tween Confidence Shoot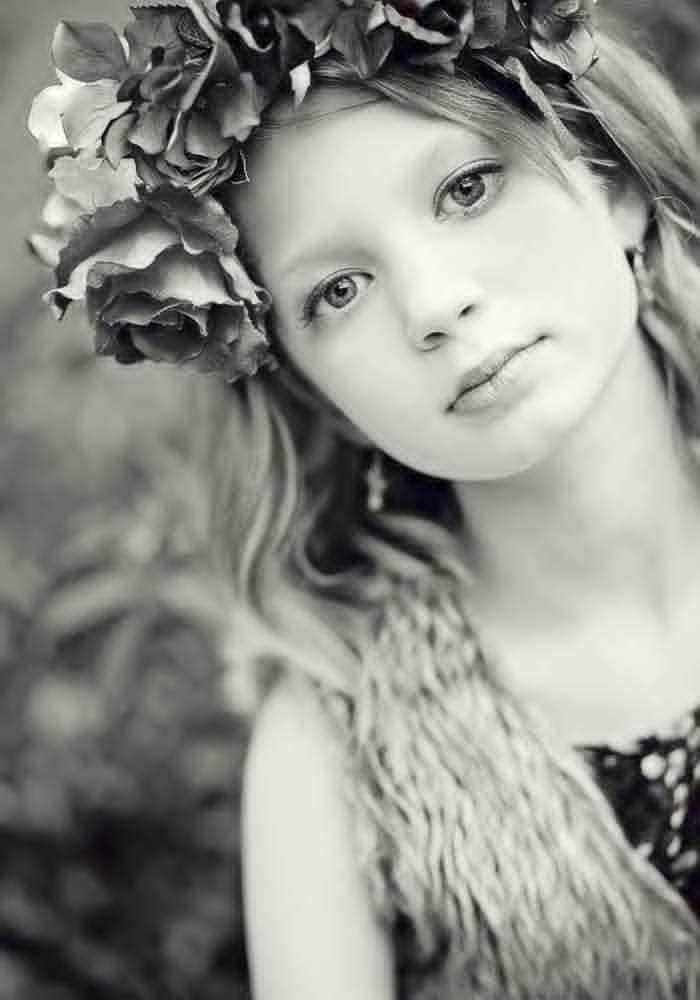 Tasteful elegant photographs that teach body love and respect and dispel that nasty rumour that they are not as amazing as the girls in the magazines.
Girls are given taught how to be photogenic in a tasteful way.
One of my favourite groups of people to photograph are Tweens and early Teens. I feel like they are still a dipped in a bit of fairy dust and the world hasn't yet shaken them clean of it. There is a magic and a blossoming and a truth that lives in a girl that can sense her gifts and passions. In a space where the world has yet to tell her anything different. One moment when I am photographing them I see the little girl. The next minute I see the woman. It is beautiful. It can change from frame to frame.
I know how it changes a young girl to understand her inherent beauty. It is like medicine for the soul. It is what we do here. We show people how beautiful they are inside and out. Most of the time it sticks and stays with them.
Fine Art Goddess Shoot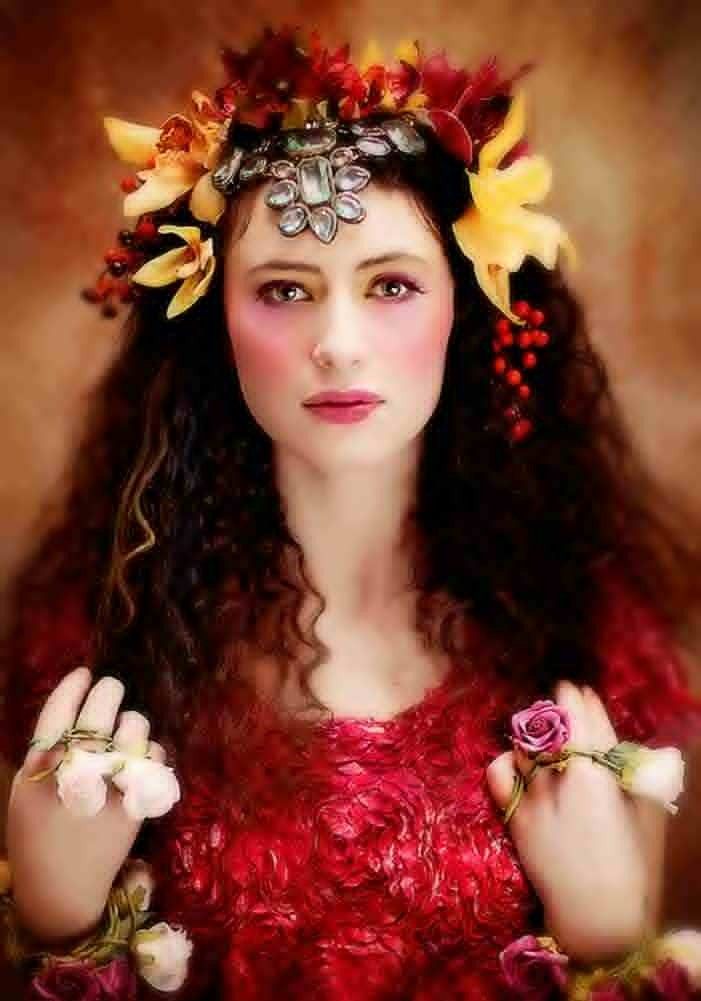 Fine art shoot where we stylistically bring out your divine femininity.
This shoot is designed for the creatives who want something that is a complete show stopper for their homes.
A one off piece of highly personal art that tells the tale of your own unique passions and preferences. – this is the work that Mandi has won international awards for and has gathered her an international following. Many have been featured in professional photography magazines and have been part of exhibitions touring around the world.
To commission one of these shoots requires a commitment of a Silver Package or Higher.
BFF / Mother Daughter Makeover Shoot (and Dads / Sons!)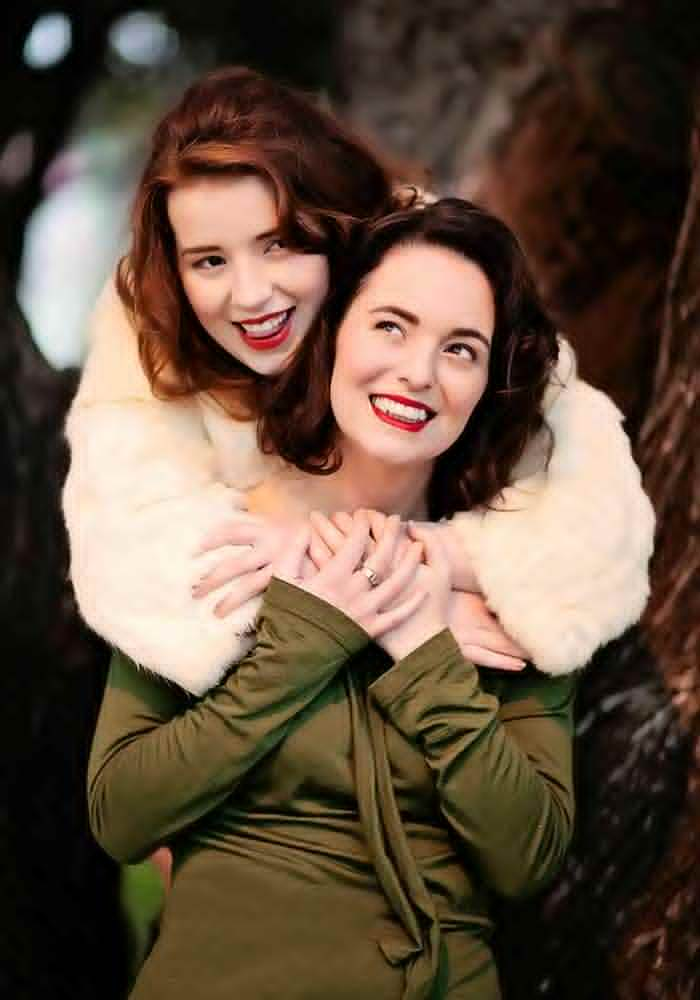 Playful bonding experience for two people who love each other very much.
Makeover sessions are limited to two makeovers per day…however if you have a hens party or the like an additional fee can be paid to bring in extra makeup artists.
Imaginarium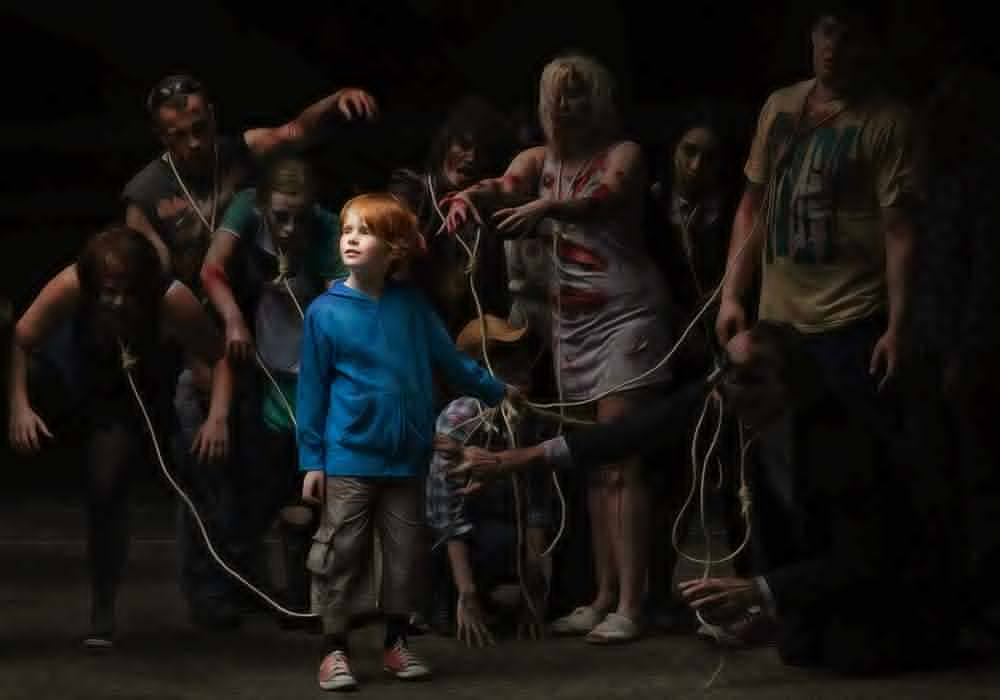 An Imaginarium is a visual story of your child's imaginative flights of fancy featuring them as the star. It is a portrait of their inner world and is a portrait unlike anything you have seen before.
To commission one of these shoots requires a commitment of a Silver Package or Higher.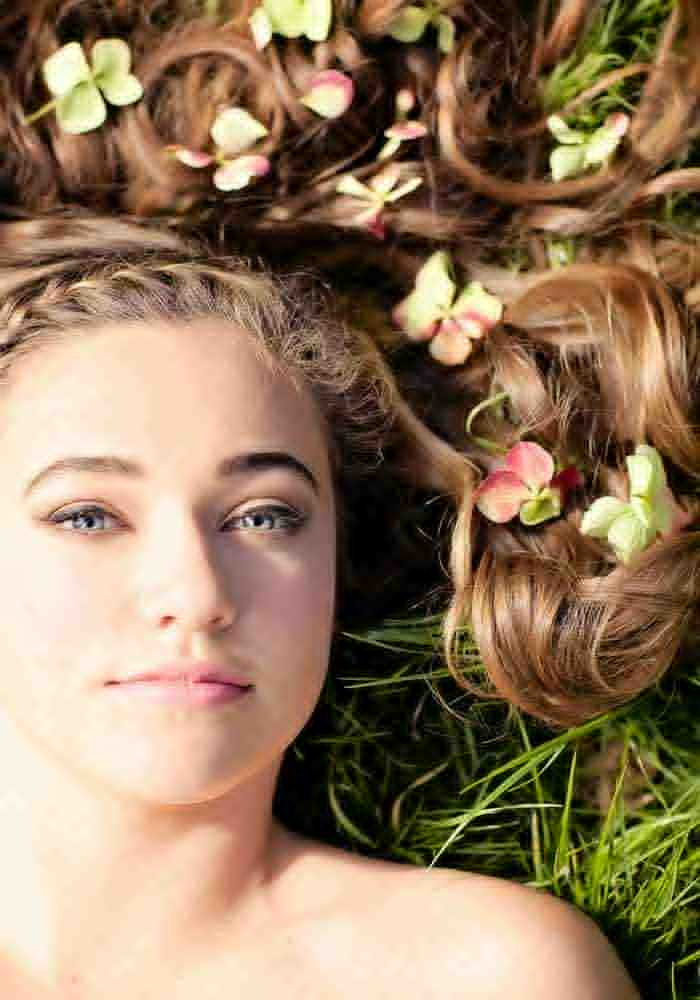 You deserve to be Seen in the World
You deserve to be Seen in the World You have a magic that the world needs. A magic, only you have. If you hide it, the world loses. This is your true beauty... the gifts that you have, your skills, your talents, your passions. Shine bright you gorgeous creature you. Shine bright. The best images we create are of you with people you love or doing what you love. Tell us what that is and let's celebrate the uniqueness of you!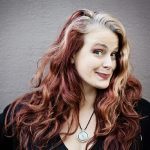 Ella

Dear Mandi,
Thank you for choosing me to ba a model forr you.
I had so much fun!!!
You are one of the most inspiring people I have ever met and I hope you like the poster I made for you!
Thank You
From Ella
PS: I Love your bunny 🙂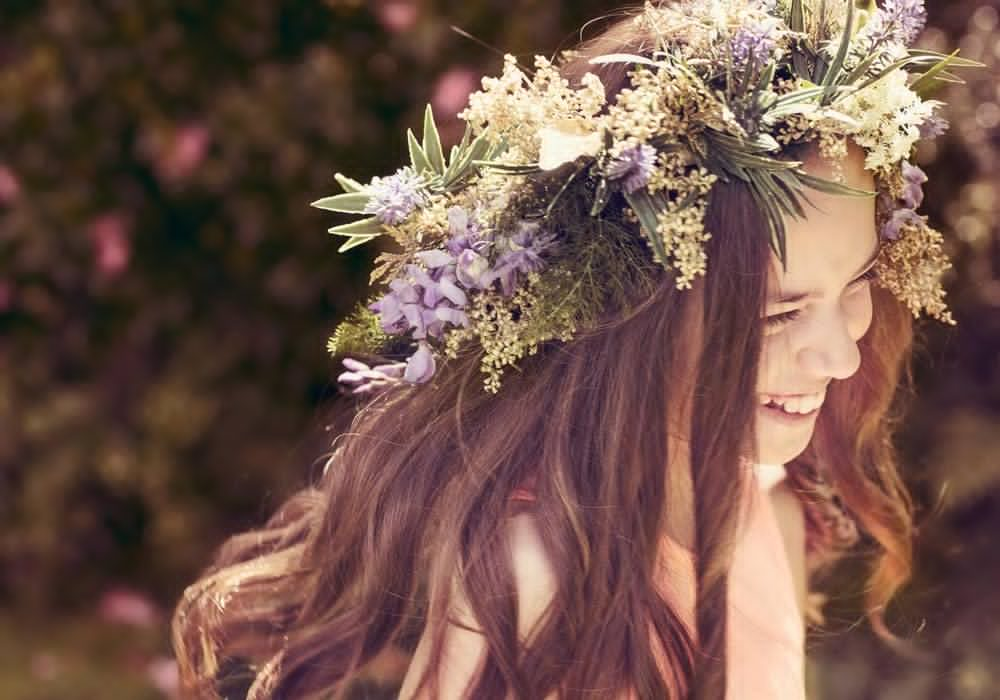 Lilly
Hi Mandi! How are you? I just want to say a HUGE THANK YOU for bringing me out of my comfort zone and making me feel so comfortable with my body using your AMAZING TALENT! I have gotten a lot more into modelling lately.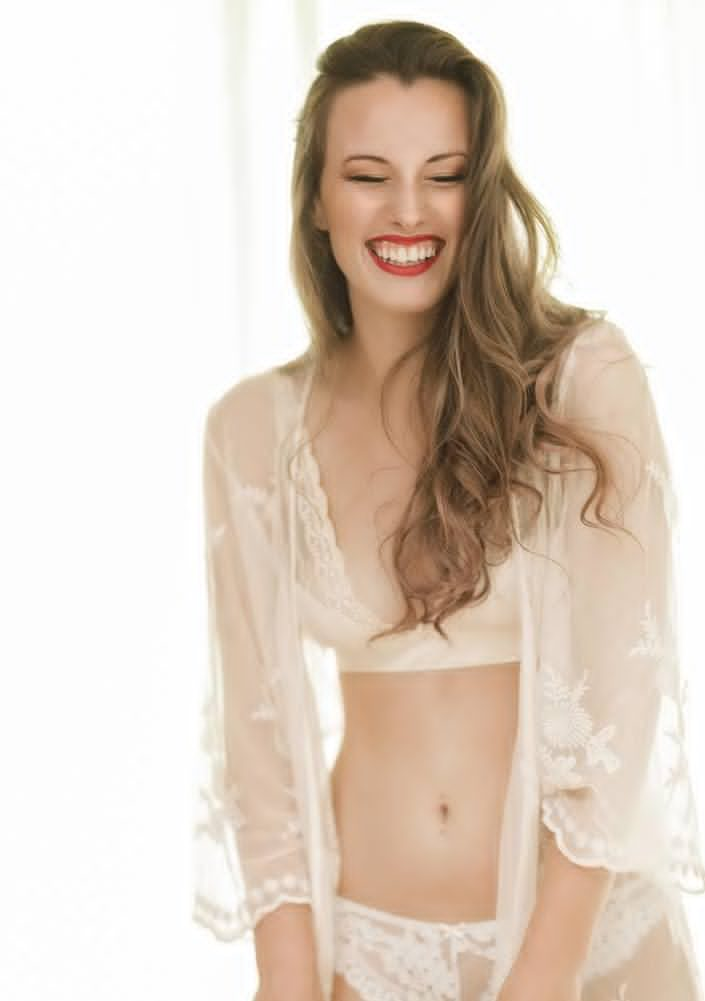 Chrissy
A day out at the Martinborough Fair turns into the most self affirming experience I could not have imagined. My bestie won the prize and then gifted it to me and the timing could not have been better. I have a small business and have been wanting those magical photos that capture my personality for the serious side…but wait….there was more. We got the chance to explore the playful parts of my character, express my fashionista and I loved it. Seeing the images made me laugh, smile, reflect and cry…who knew I could look like that….clearly Mandi Lynn did. Amazing experience to remind me that I am a beautiful human being.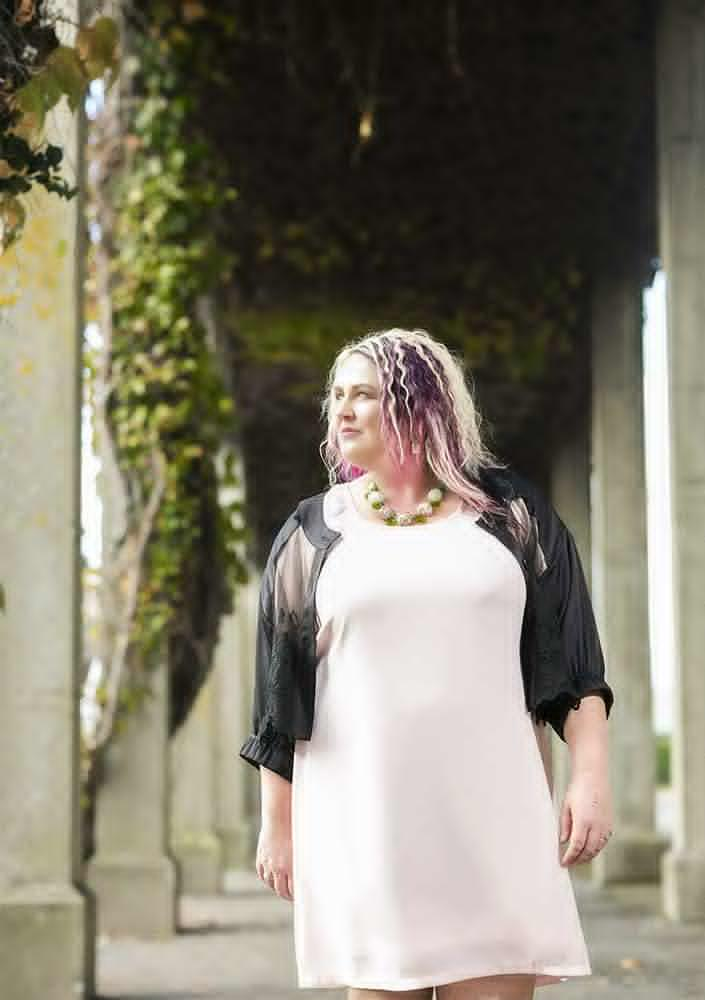 Kate

My wonderful friend Jess and I had our photo shoot together and we had no idea what to expect. We just wanted a bit of a confidence boost and to share a fun experience but it turned out to be the most hilarious and rewarding day!

Mandi and Craig felt like old friends from the moment we walked in the door and they are both seriously talented people. Mandi gave us the confidence us to experiment with lots of different clothes, hair and make-up - It was like being a kid again but with professional help to play dress ups! It was really liberating to suddenly look at yourself in a new light and the photos she took were phenomenal.

I got so much more out of the experience than I ever expected. Thank you!!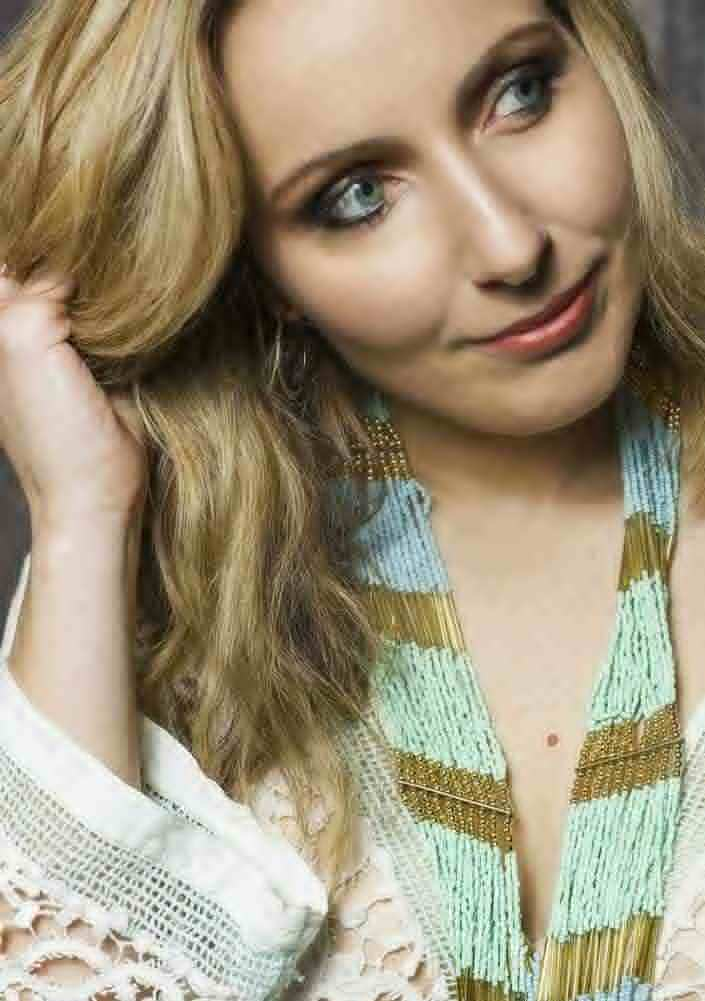 Marian
OMG I just opened the Mojo Box after dinner and the kids were in bed. I cried. They are beautiful, every single shot. Way better than I'd ever had expected as the colours are so rich. I even look beautiful! My husband got a bit weepy too and said 'I wish we'd have gone for the extra six photos now as I had no idea that they'd look like this, I've never seen photos this good'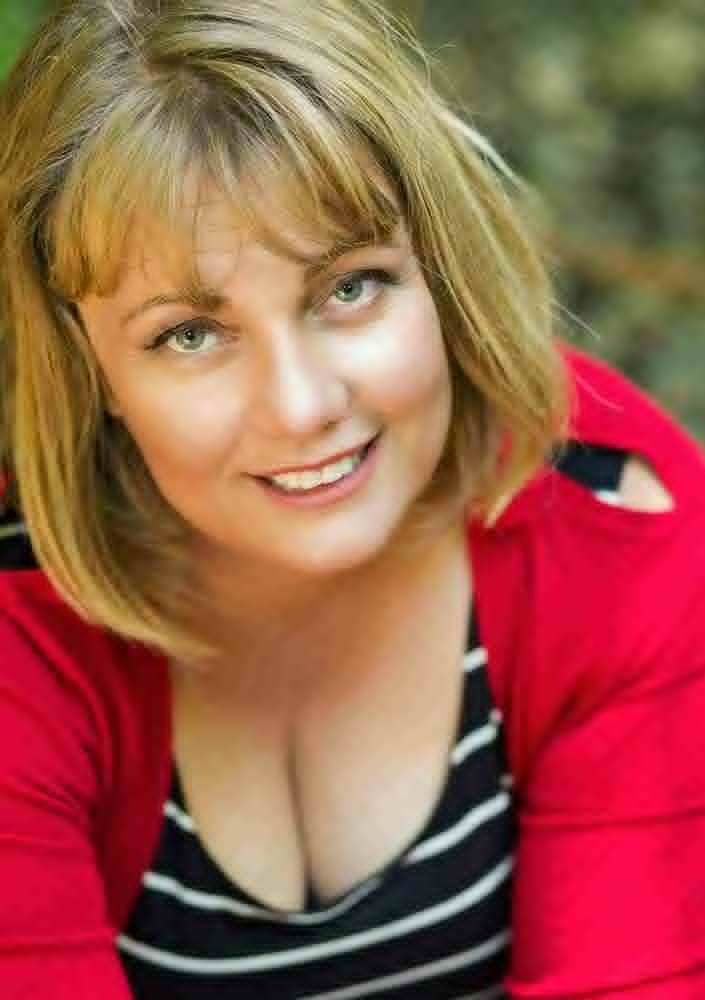 Niky
Whilst a little apprehensive at first, I embraced my day and gave Mandi free licence to experiment with what she thought would work – colours, curls and location suggestions.
Mandi was a delight to work with and the day was a fun and exciting experience. I felt comfortable, relaxed and with a sprinkling of sass took my confidence and worked it.
The results - I was so delighted with how beautiful the images were, and the husband well he was just was blown away. I cant thank you enough Mandi and Craig.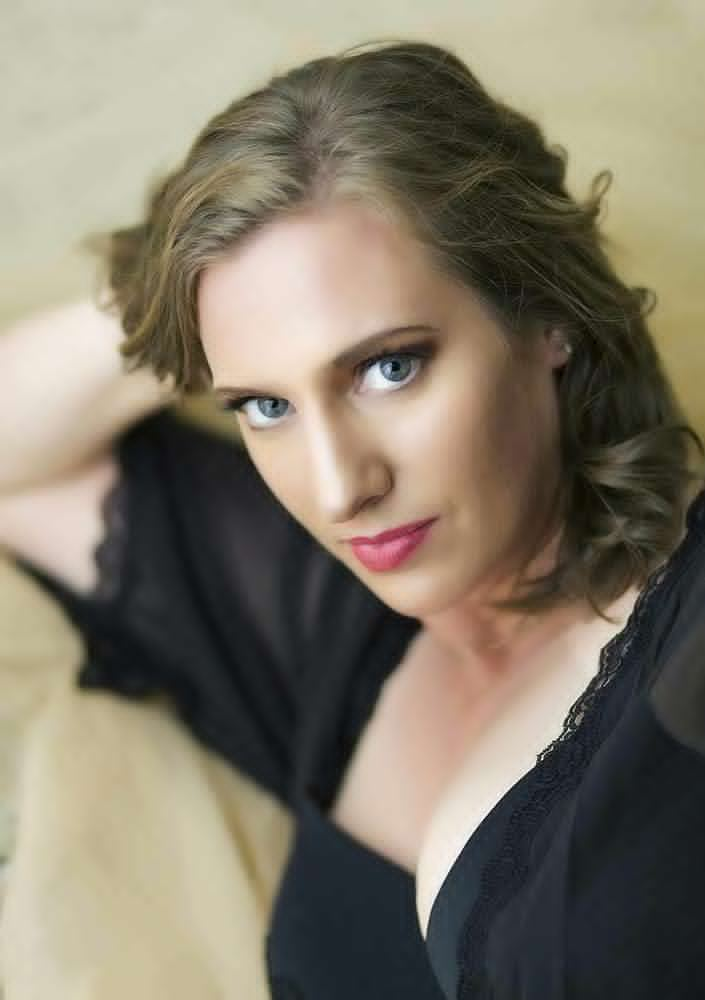 Stella Mackey – (Salacious Sugar)
There is something in Mandi Lynn's skills that bring out something in me that I don't see in a mirror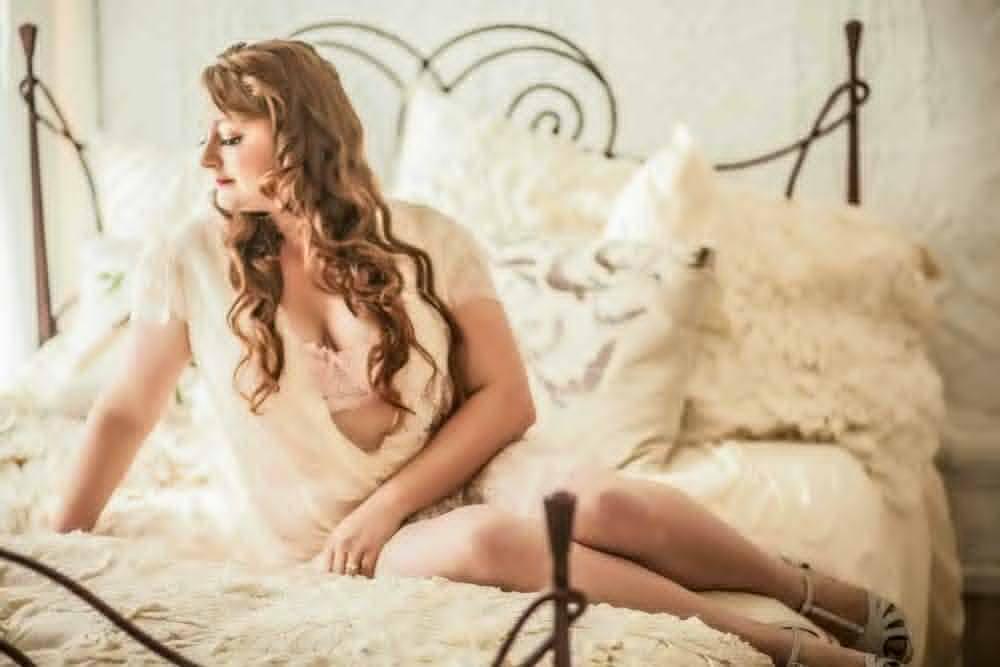 Richard Petrie
Money Likes speed!

The biggest benefit of the photos by Mandi was that I now have a library of ready to go professional images. This may not sound like a big deal to some people but the hassle of getting professional photos done for a project is like a handbrake on implementation. It can take a week to organise dates and times and availability. So many times I get asked for a photos and I have several quality images ready to send in 60 seconds. Every professional needs their image collection at hand and
ready go.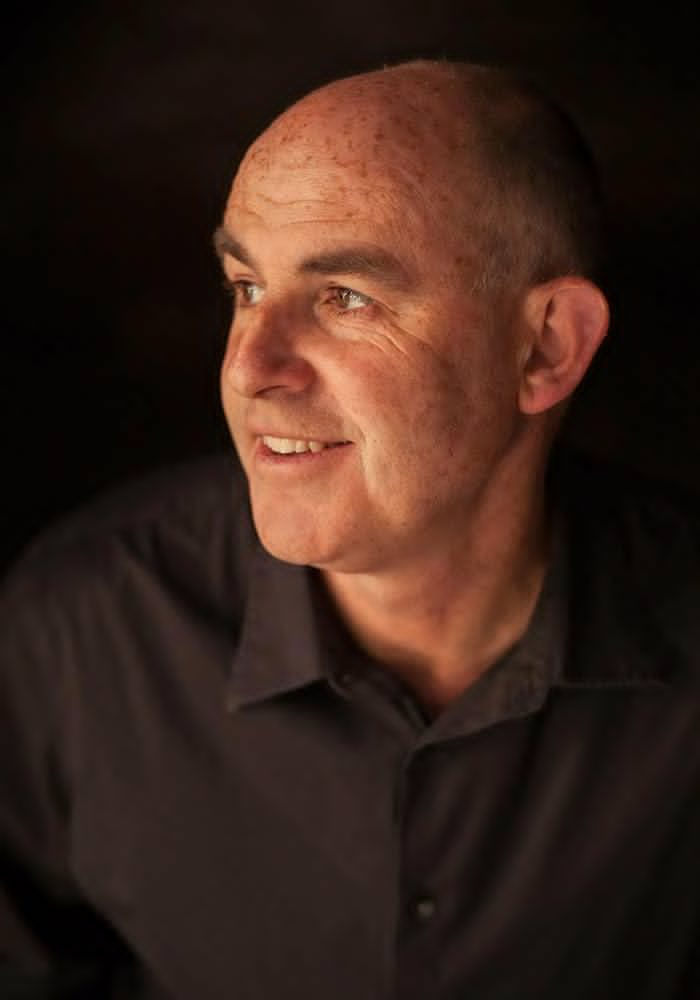 Fiona Kirkwood – The Barefoot Mentor
Where do I start… my photos are my confidence. Whenever I get stuck or need a creative jolt I go through my photos to see which one speaks to me to move forward. I still can't believe I have so many great shots of ME to choose from. My photos were a critical step in my self belief.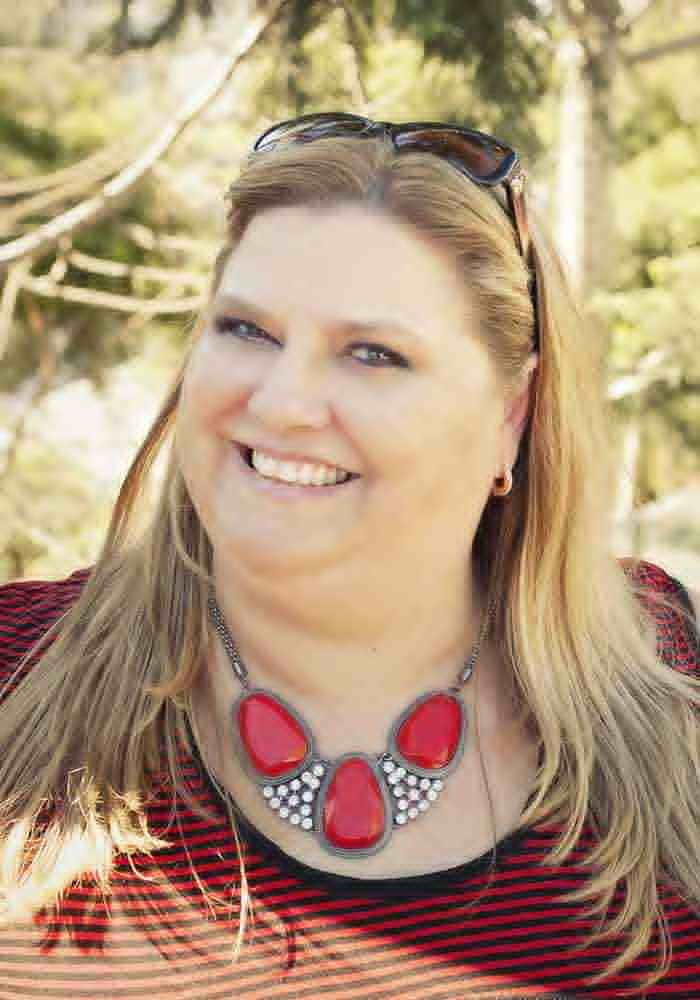 Maree
Mandi is a beautiful spirit with a lovely gift. She has the ability to connect with you in a way that makes you feel safe and special. It allows you to fully relax and let your inner light shine. Then she glides in and captures the light on film with breathtaking results. THANK YOU.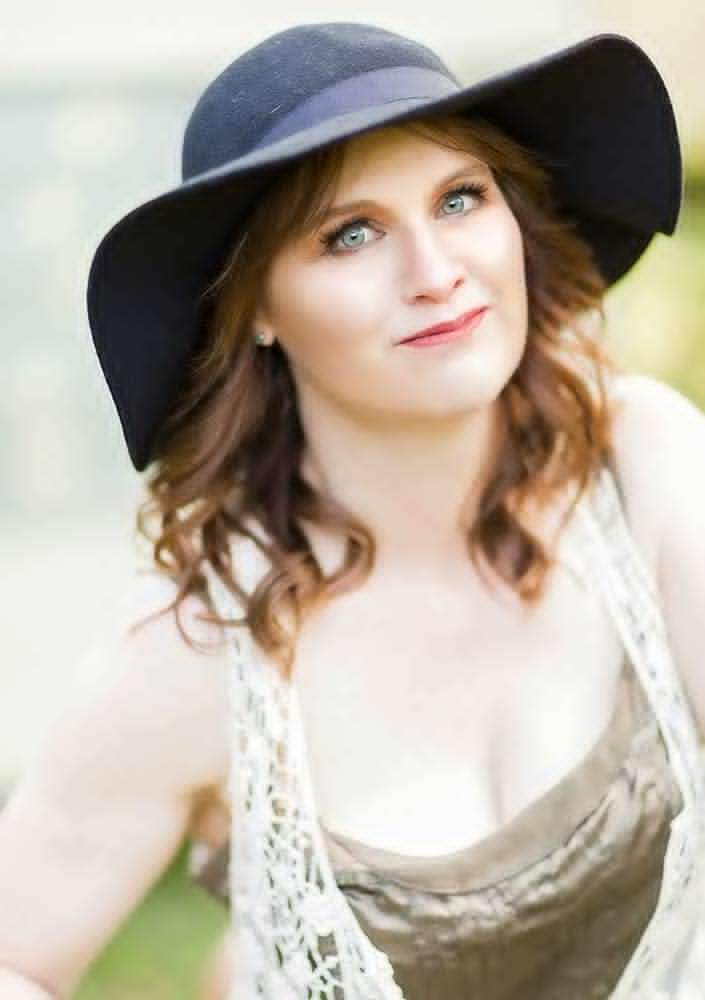 Paula
I loved spending the day with both of you, you made me feel very welcome in your home and business.

I wanted to mark the end of a painful period in my life with something beautiful and having photos taken was a great way for me to do this. It's been years since I dressed up and loved feeling like a kid, laughing and playing, the images are perfect and have helped me love myself again 🙂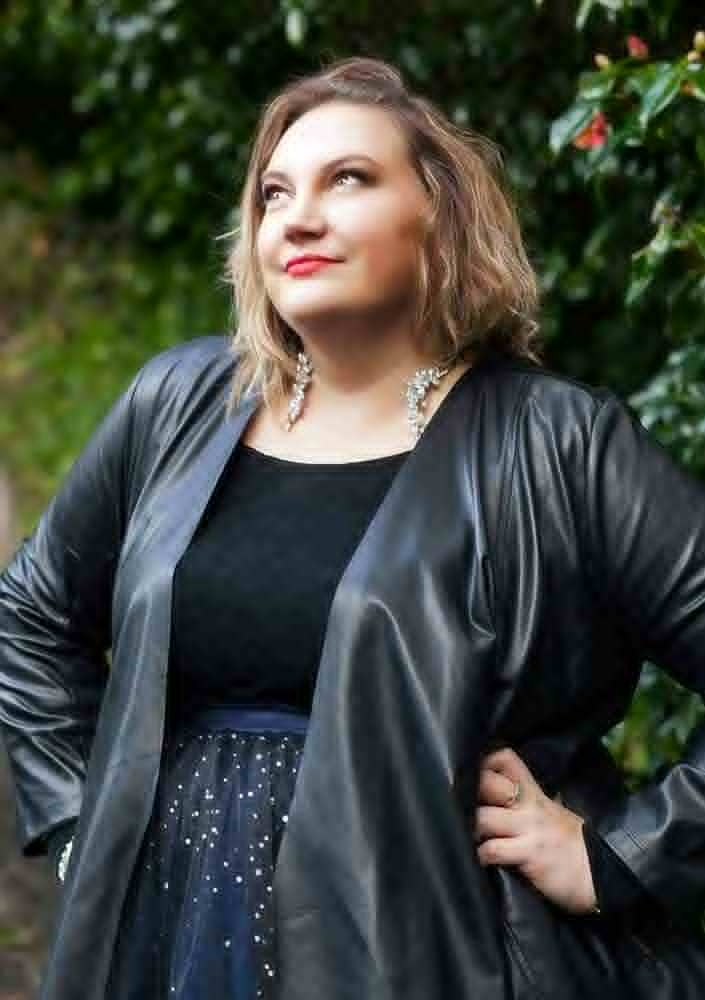 Ann Charles
I wanted something that reflected my personality, and I definitely got it! Having images which make me feel confident and professional are such a boost. I feel that I can't not step up and be the businesswoman I know I can be to match the pictures you have created. You have drawn something out of me and I like the person that I see reflected back.
If you are reading this and wondering whether to invest in a professional shoot with Mandi Lynn, then DO IT! Mandi not only understands how to get the best out of you on a shoot, but as an online businesswoman herself, she knows exactly what kinds of shots you need to use on your website and beyond... even if you don't have a clue.

PS: I was so excited when I received the images that I posted on as my Facebook profile picture straight away. It's been my most 'liked' picture EVER. Everyone loves it (including me!)
The whole process of having the shoot was a lot of fun and I'm so grateful I've got all of the 'outtake' images as well. This means I can have some fun on my blog when I need a picture of me doing something strange to illustrate a point. It's great to have the mixture of formal images that I can use on my site, headshots for speaking gigs and profiles, and different pictures to use as my business grows.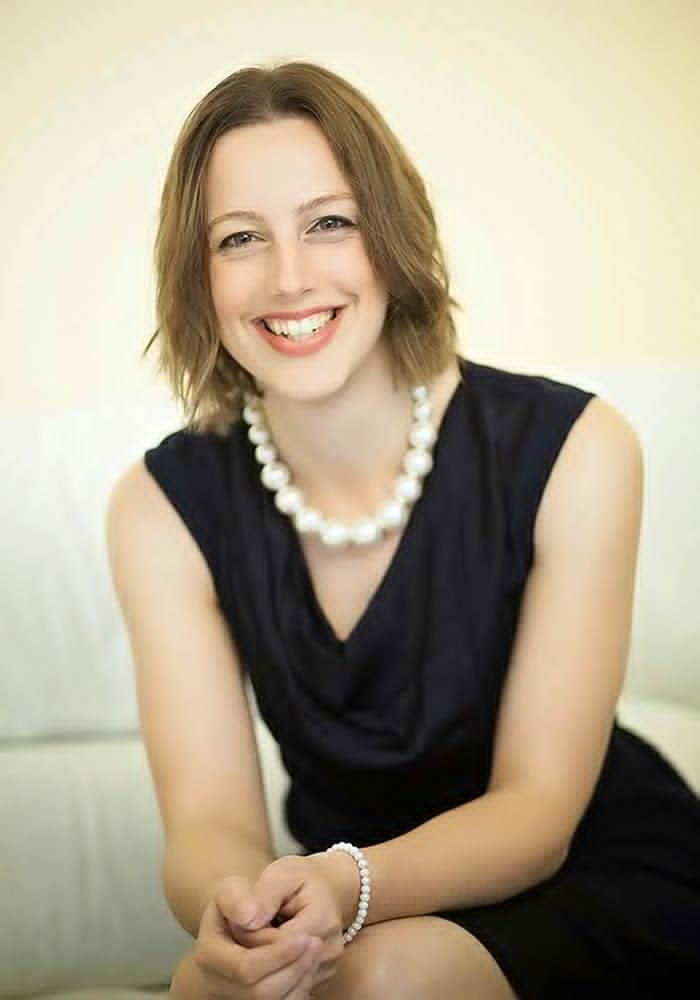 Celia Wade-Brown
Mandi Lynn makes you feel and look your best ever!
We only needed one super-photo and she got it!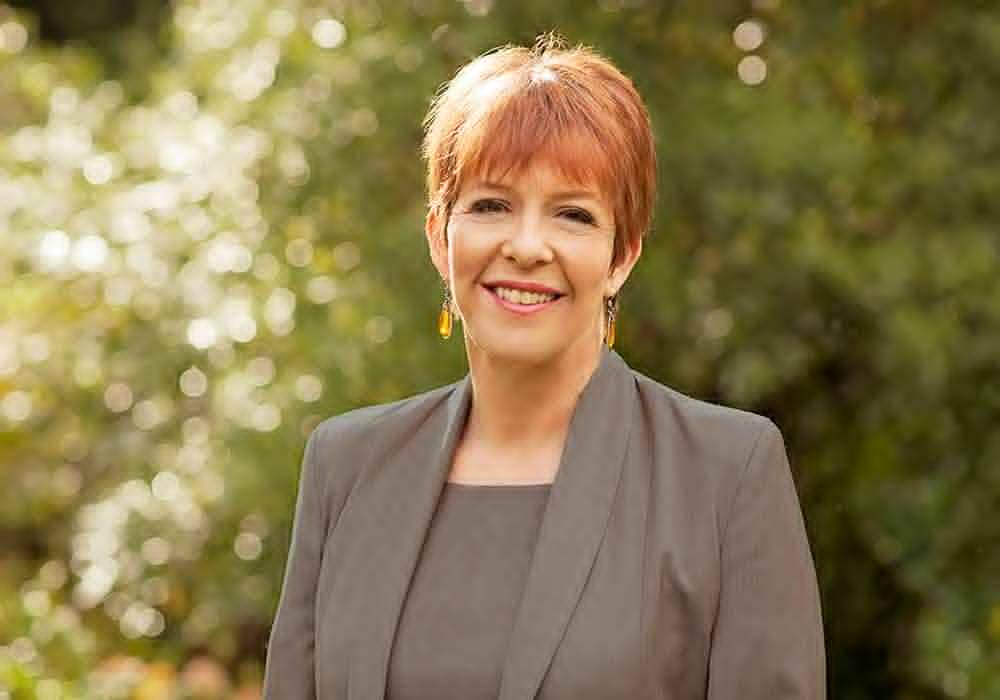 Jo Thomson
"It has given her more confidence in the way she looks at herself and presents herself... She has a new found elegance" - about her daughter after she came for a shoot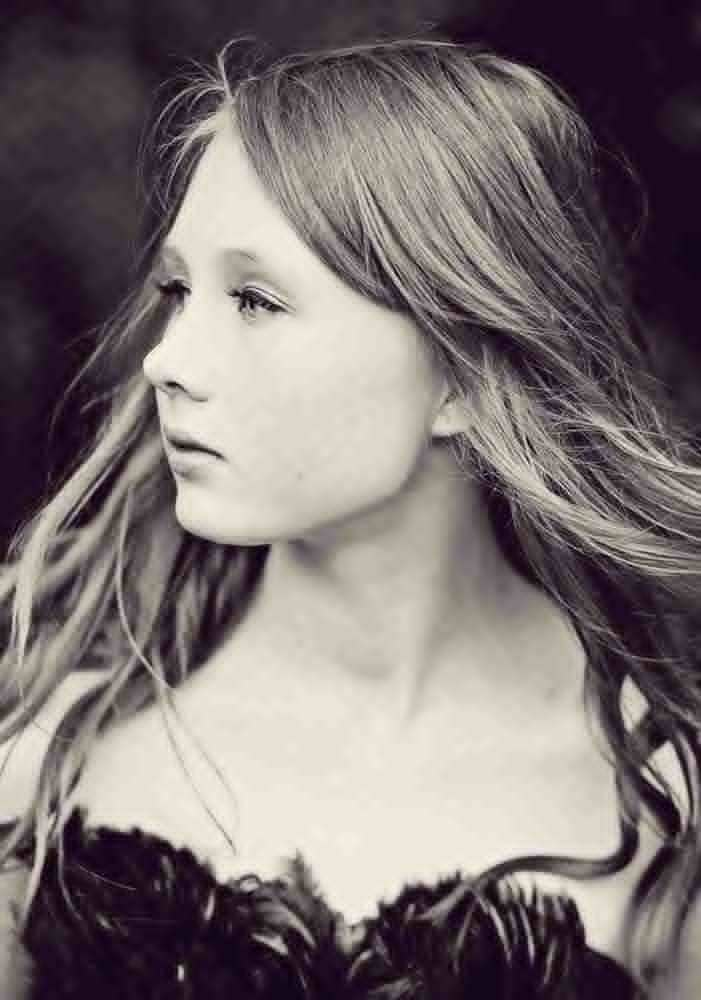 Nikki
Sorry it has taken me so long to write this email. I guess I was just waiting for the words to come. I wanted to write to you and let you know how you changed my world in Oct last year. You see, I have had Graves disease for many years. Without over explaining it's basically a very over active thyroid. What it meant was being very thin for a long time and pretty much everyone thinking I had some crazy eating disorder, which I did not. Over the last year or so I have put on weight and although I now look 'normal' in my minds eye I did not. I felt like I was living in a body that was not mine.
Your amazing photo shoot changed that for me. You made me feel beautiful and brave and for the first time in a life time, confident to let it all show. I just wanted to thank you from the bottom of my heart for the amazing work you do for women out there. You will never know what a difference you have made.
Thank you again and keep up the sensational work!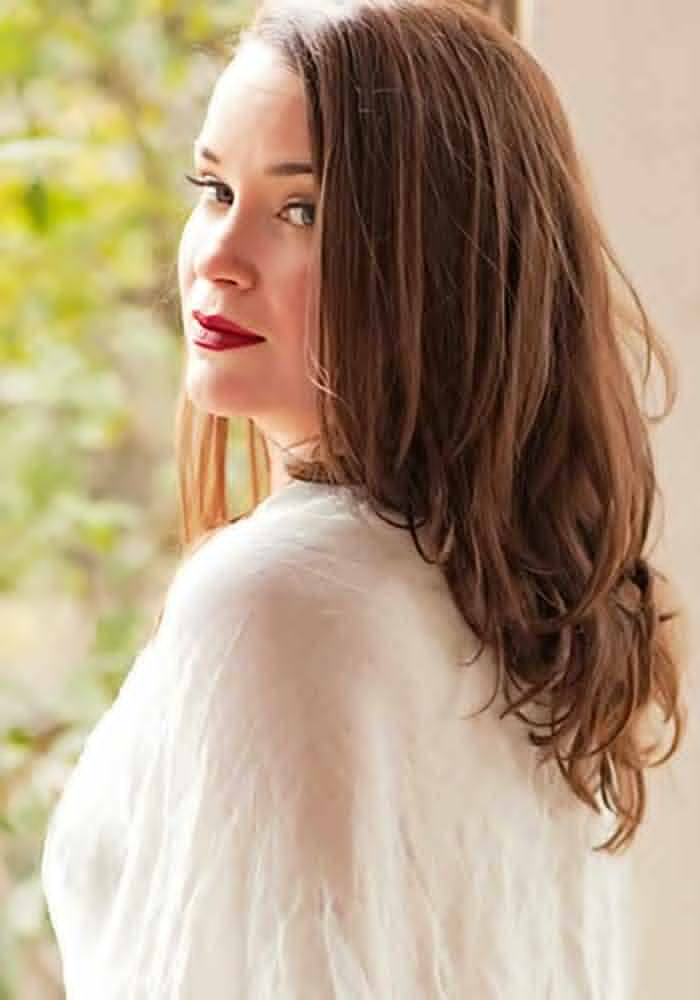 Natasha
I have recently come back from a short trip north to say goodbye to family and friends before my big overseas trip. I took my photos with me to show people. My father and grandmother did not believe it was me. My hairdresser and friends were stunned and said they were lovely.
Thank you so much for the gift you have given me…photos I can look at without cringing. It really does mean a lot.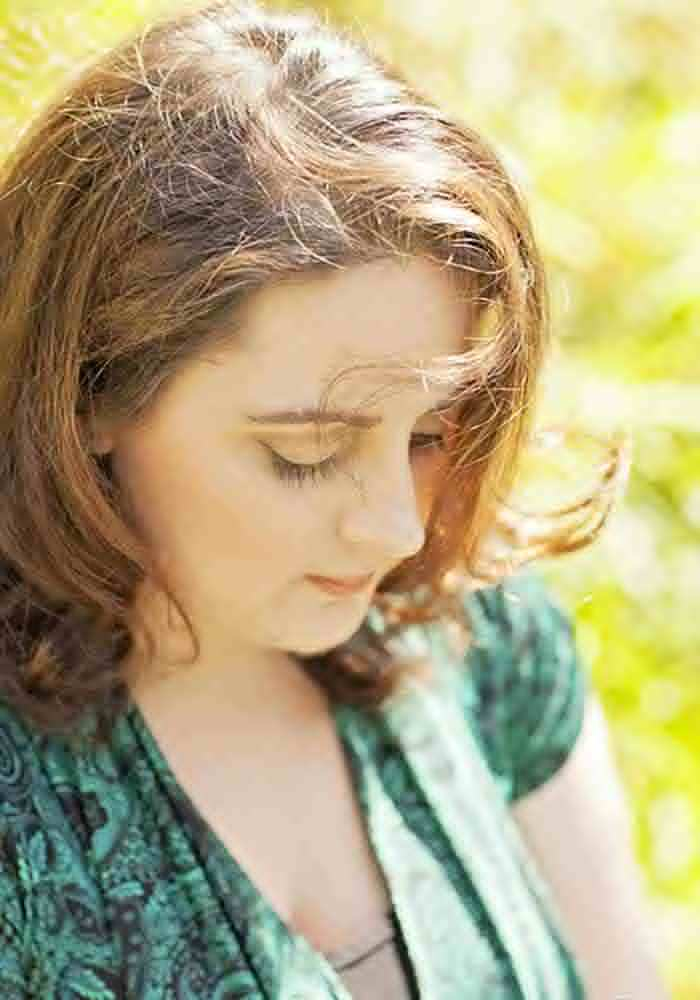 Hannah
Dear Mandi, Hello! I just wanted to say THANK YOU! For my fabulous photo session last year. A flow-on effect is that I have been able to relax in front of the camera and am starting to look happy in casual photos after a lifetime of tense face action, lol! I hope this photo attaches OK – I think it is a great example of a relaxed Hannah. Thank you so much, such a small thing but also a big thing! I'm not tensing up and getting annoyed with my friends the camera comes out any more. Xxxx Hannah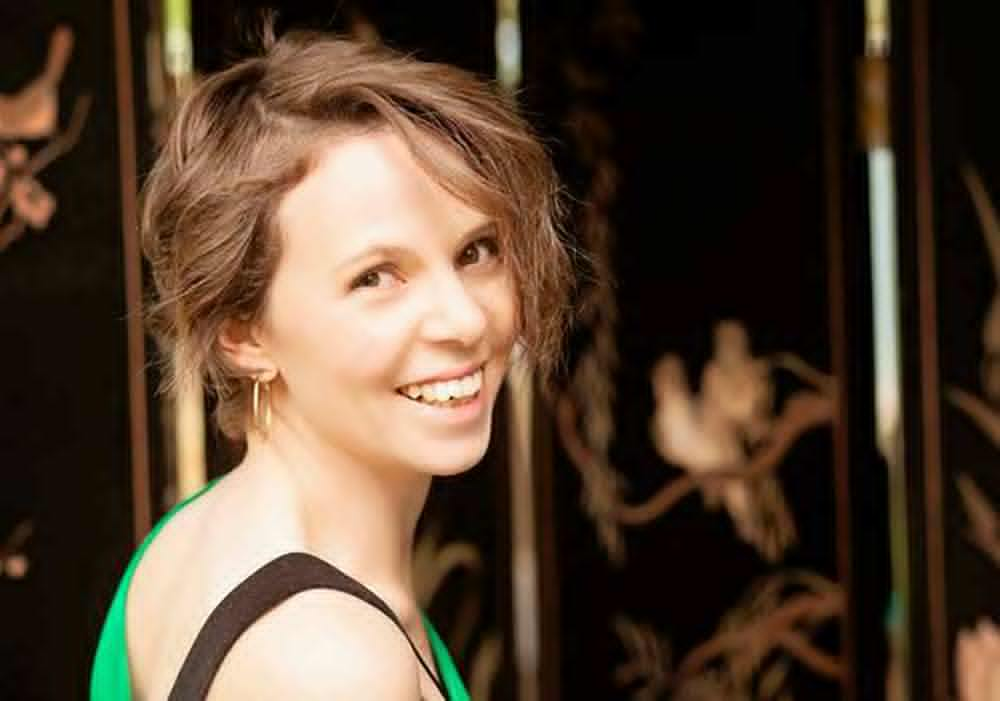 Keziah Stonnell
Working with Mandi Lynn has massively boosted my self-esteem and has made me feel a lot more comfortable with how I look. I find myself holding my head higher and I am no longer afraid to just genuinely smile for a photo.
Pam Warnock
I was thinking, "Wouldn't it be nice to have one beautiful photo that brings out the woman I feel I am?"
Enter A La Mojo Photography, I was give a voucher for a photo shoot and thought, Why not?
Hi my name is Pam, I am 52 and I had a photo shoot to capture something of me that has been ignored for years, 'My femininity'.
Oh don't get me wrong, I get my hair done and facials regularly but it never seems make me feel or look complete.
My photo session was amazing.
Nothing was too much trouble for the team.
And the results speak for themselves
I not only brought one photo but my husband insisted on the entire gold package!
Thankyou Mandy for making me look like the princess I feel I am.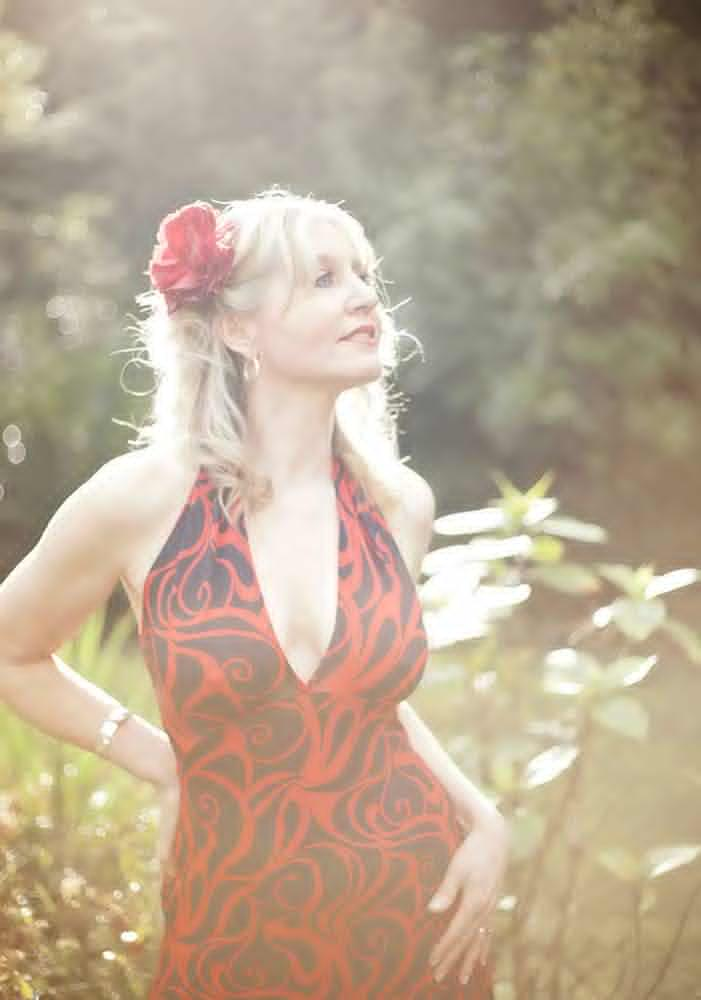 Lorraine Burcher
Just wanted to get in touch and say how wonderful I think my photos are – I think you have captured the true me being me – not a boring old 67 year old!!. I think the fact that you made me feel so relaxed and were so much fun during the shoot helped immensely. I would thoroughly recommend you to anyone who asks about studio portraits.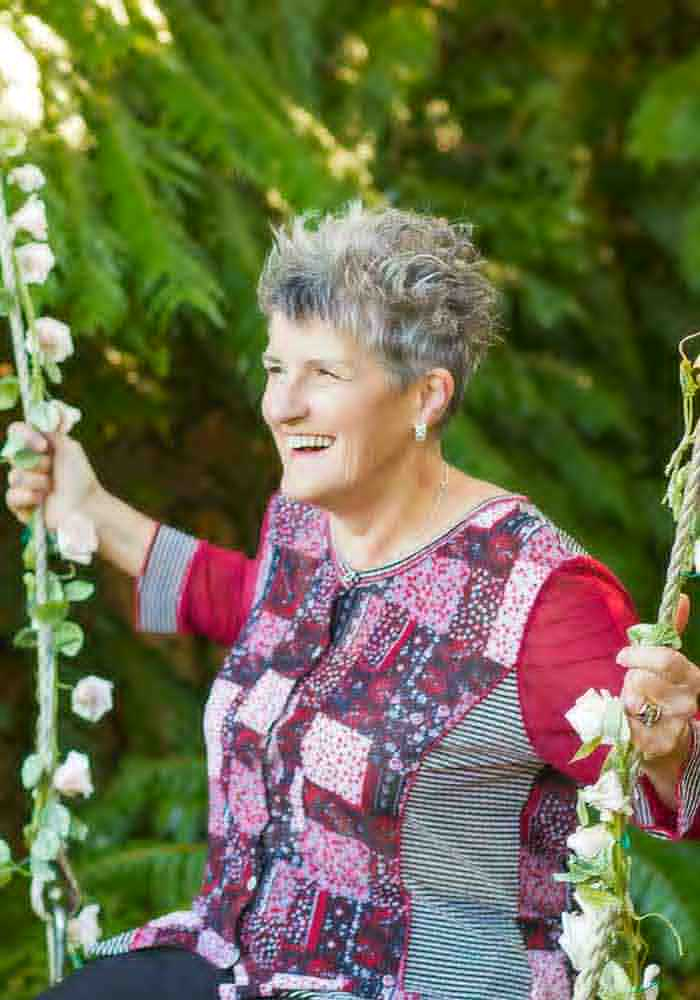 Kerene Strochnetter
Mandi-Lynn created a beautiful selection of professional photos for me, making it super easy to provide the right image for speaking events, profile pictures, conferences or social media. I now have a range of images ready to go at my fingertips. I also learnt how to relax in front of the camera, how to look my best and had great fun doing it.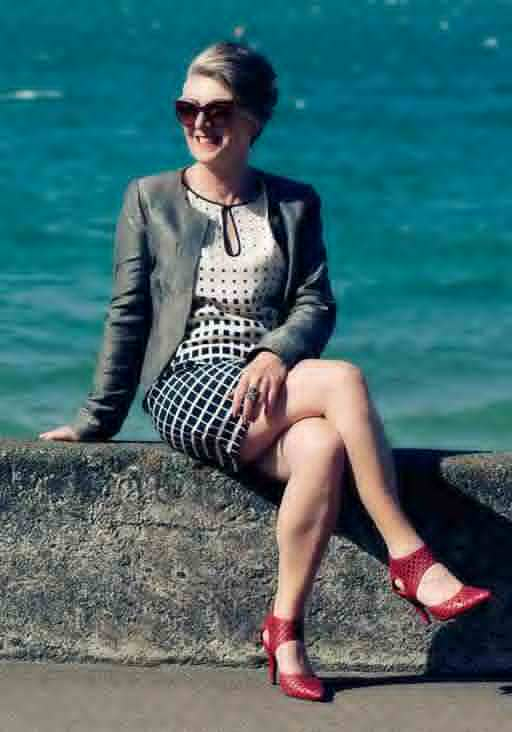 More reasons to get ready for your Mojo Makeover!
The Mojolution Manifesto
Become an A La Mojo Muse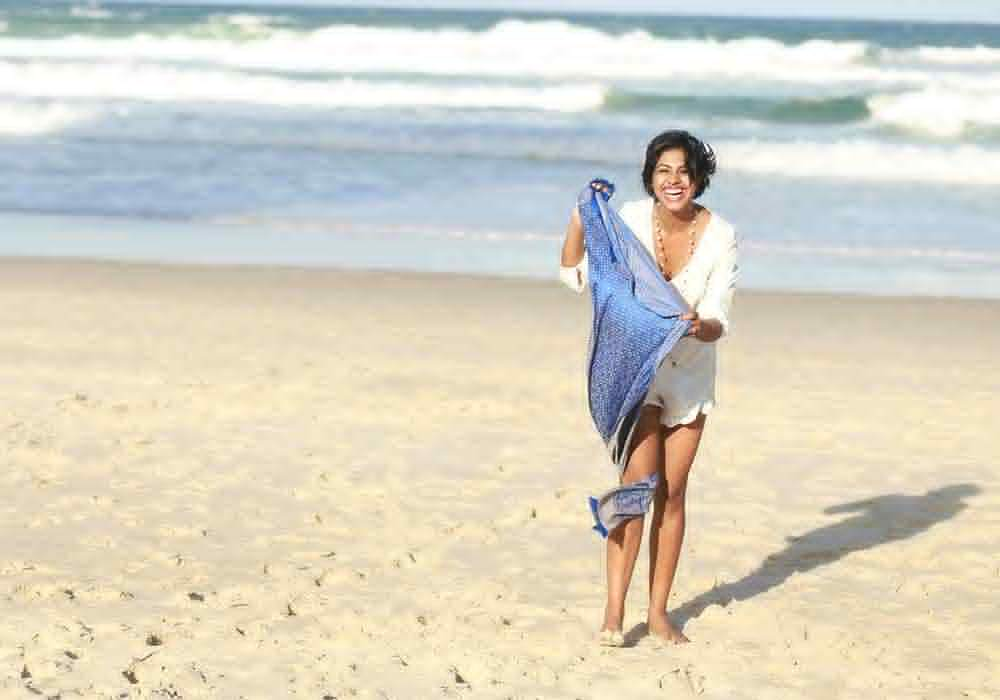 A La Mojo Muses are the women who have welled up the courage to be seen in all off their radiant gorgeousness. Our cultures often teach us to hide our brilliance, but if you do that for long enough you begin to become dull. Your Mojo begins to leak out of you slowly till you reach a point where you have hidden your genius, your beauty, your truth for so long that you struggle to remember what it was to begin with. A La Mojo Muses are the women who have said enough is enough. When you become an A La Mojo Muse you take back your power. You honour your brilliance or at least take the first step on the journey to rediscover the luscious creature that you were born to be.
A La Mojo Muses are adventurers. They are courageous and are willing to honour themselves at the size and age that they are right now even if popular culture works to dishonour it. They are not afraid to be seen and counted. They are not afraid of their own brilliance and femininity but are in awe of it when it shines. They know they have tread some tricky paths in their life but they have made it through and made it out stronger and wiser for the adventure. A La Mojo Muses are optimists, dreamers, lovers, and make the world a better place from learning to live deep in their own Mojo. A La Mojo Muses support and honour other women always seeking to pay their good fortune forward and create a Mojolution in the world.
Are you ready to be An A La Mojo Muse?
Mojo Re-Ignite & Spirit Lift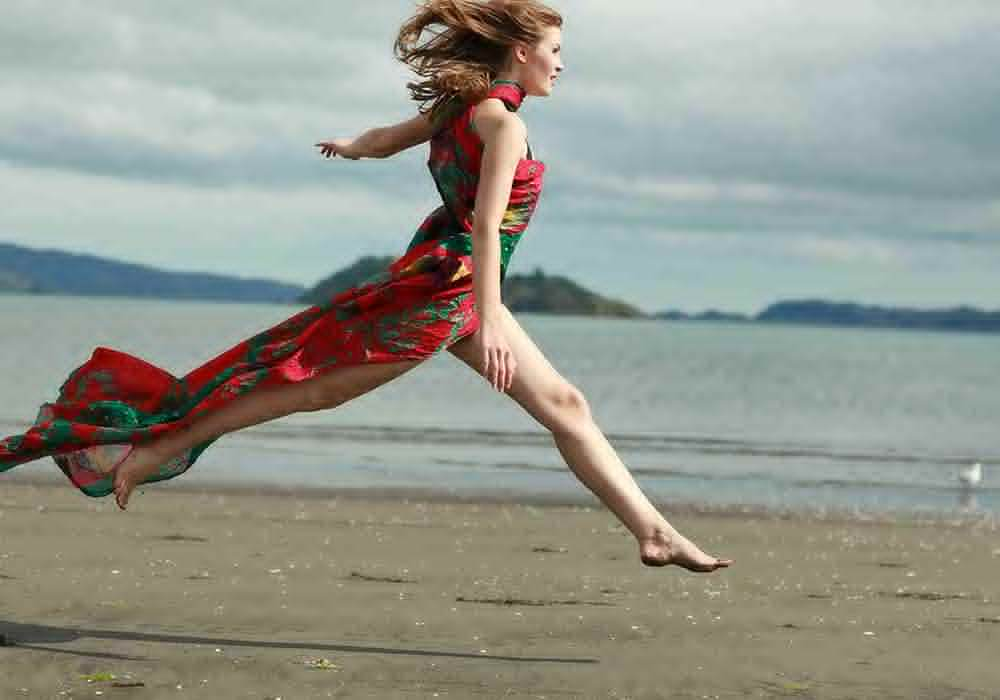 You have just had a breakup and an "Eat your heart out shoot" would be just the soulful medicine you need.
You are starting to feel invisible and have decided to reverse this trend.
You would like help figuring out how to style yourself in a flattering way at this stage of your life.
You have no idea how to do your makeup well and would like some help, tips and new techniques.
You need to be photographed to move forward in your business and are not sure how to go about doing it and still feel authentic and look good.
You sometimes struggle to appreciate your own body and want to learn how to honour it as it is now not just when it is "perfect".
You are always behind the camera and hardly have any good photos of yourself and want at least one beautiful one.
You have spent so much time working or being a mum or both that you have forgotten your sensual femininity and need a gentle reminder of your gorgeousness.
You don't know what to do with yourself in front of the camera and would love some coaching on how to bring out your best bits and distract they eye from the bits you don't adore as much.
You tend to prefer pictures of yourself when you didn't know you were being photographed because you get stiff and awkward when you do know.
You feel you are unphotogenic or becoming more so as you age and are surprised to learn that you can be taught to be photogenic.
Honouring and Celebrating
You are having a significant birthday and want to celebrate
You are celebrating – a recovery, an accomplishment, an awakening
Your idea of a perfect day is pushing your boundaries and ticking something new off your bucket list.
You want to thank your mother for all that she means to you.
You are a playful rebel at heart and a nude or a boudoir shoot sounds like a heck of a lot of fun, but you want to be safe and know you are in loving hands when you finally well up the courage to do it.
You are single and want to get some images that really showcase the deliciousness that is you so that you can create a magnetic profile page and draw to you the perfect person to share the next stage of your life with.
You want to capture your current beauty before "you start going downhill" ( for the record… we get 20, 30, 40, 50, 60, 70 year old's all telling us this is their reason for coming 😉
Your business is growing and you need magazine quality images that really tell the story of the amazing work that you do.
Mums and Grandmums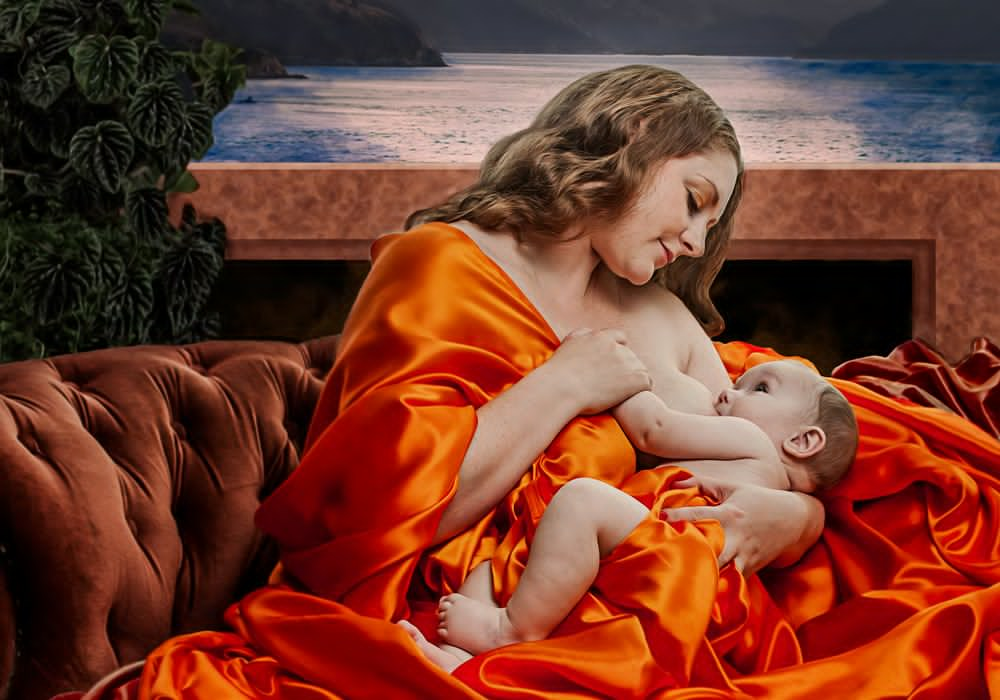 You are a mother and you want to help your daughter see how beautiful she is.
You rarely feature in your family photos because you haven't been able to wrap your head around the changes your body has gone through.
You have spent years looking after everyone else and now it is time for you to get your share of love and attention.
You have put off updating the family photos until _____________ (insert current excuse here) but now are feeling guilty for having missed important bits and want to get it sorted ASAP.
Your Photo Mojo Makeover!
A full day of fun!
A light lunch
Custom tailored makeover for your faceshape.
Clothing styling assistance using your own wardrobe and ours!
Photogenic coaching - Learn how to look your best in front of the lens no matter your size, shape or age.
Preshoot consultation to plan your ultimate shoot.
Personalised photoshoot of your dreams.
Curated collection of images to choose from, generally you can choose them on the same day, after the shoot (if time permits).
Chance to pay it forward to others.
About our Photoshoots
Updated on 2018-03-02T19:28:18+00:00, by Craig.