Need Help on How to Book a Makeover? Click here to Watch this video….
Book In Now for your 1 hr PhotoShoot (Mini Session) – $290*
---

---
All About a 1 hr PhotoShoot (Mini Session)
All About a 1 hr PhotoShoot (Mini Session)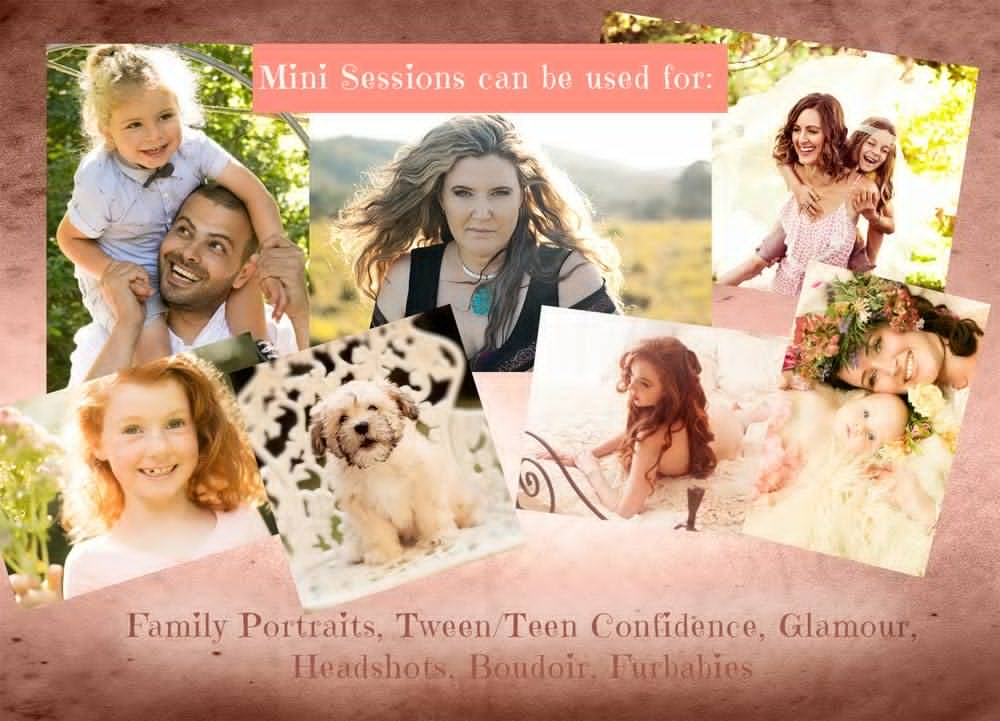 What does it include?
Includes an Image (7x10 inch)
One Hour Body Positive Photoshoot with New Zealand's Creative Photographer of the Year (enough for 2 outfit changes)
Preshoot consultation – to plan your shoot and make the best use of your shoot time.
This session is ideal for women who feel confident with their own makeup and hair styling skills or have someone who can sort it for them.
Use of our extensive beautiful wardrobe to play dress up in if you wish
Curated viewing session of images (no pressure for choices but expert help available)
(Click to Open) What can I use a mini session for?

It is 100% up to you. Make it just about you or bring your family. Partners, Fur babies, human babies, both…doesn't matter. The only boundaries are the 1 hour. What we get up to in that hour is limitless.
Family Portrait – Classic or Outrageous
Mother-Daughter
Body Positive Tween / Teen Confidence session
Body Positive Glamour / Beauty Shoot
Modelling session
Besties or Mother Daughter/son shoot
Engagement / Partner Shoot
Corporate Head shot
Fur baby and Family
Baby session (newborns tend to take longer so book a longer session)
Extended family shoot
Boudoir
Fine Art Nude
---
Notes About 1 hr PhotoShoot (Mini Shoot) Sessions
Notes About 1 hr PhotoShoot (Mini Shoot) Sessions
Show Specials

Only 1 session per family/individual
1 digital image included

The photoshoot is 1 hour (for up to 6 people)
Hair and makeup is not included in this photoshoot package
10% of profits on the image sales are Donated to the "Every Body is a Treasure Charitable Trust" which helps fund Body Positive work throughout the country
Additional images can be purchased.
Persons under 18 years of age must be accompanied by an adult for the entire photography session
All work undertaken by Mandi Lynn under A la Mojo Photographic is covered by NZIPP standard terms and conditions, a copy of which is available on our website or by request
Mini Session PhotoShoot
Updated on 2022-01-11T14:29:34+13:00, by Craig.