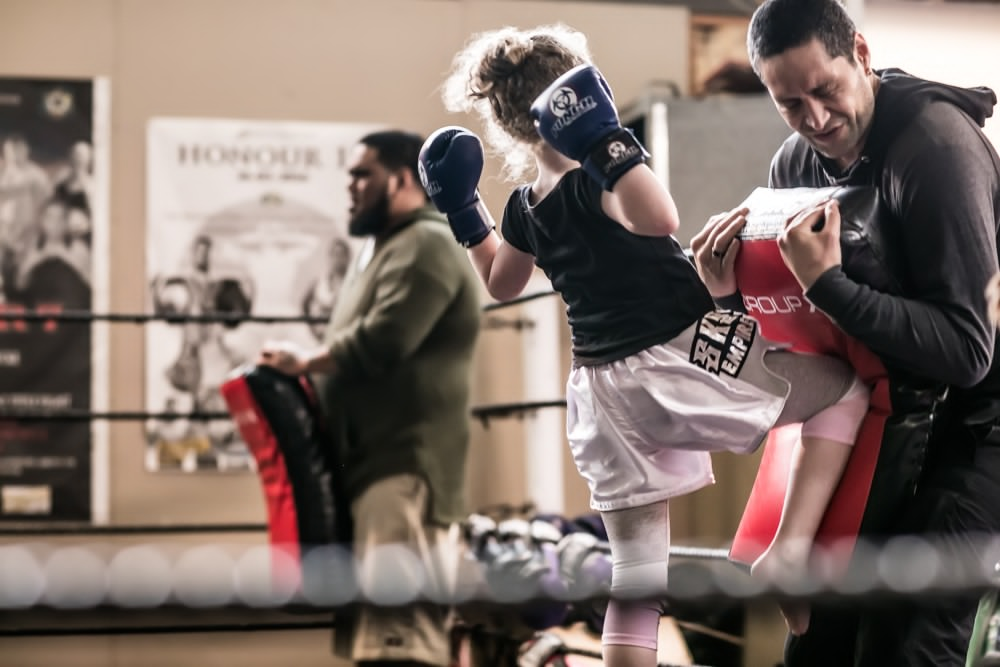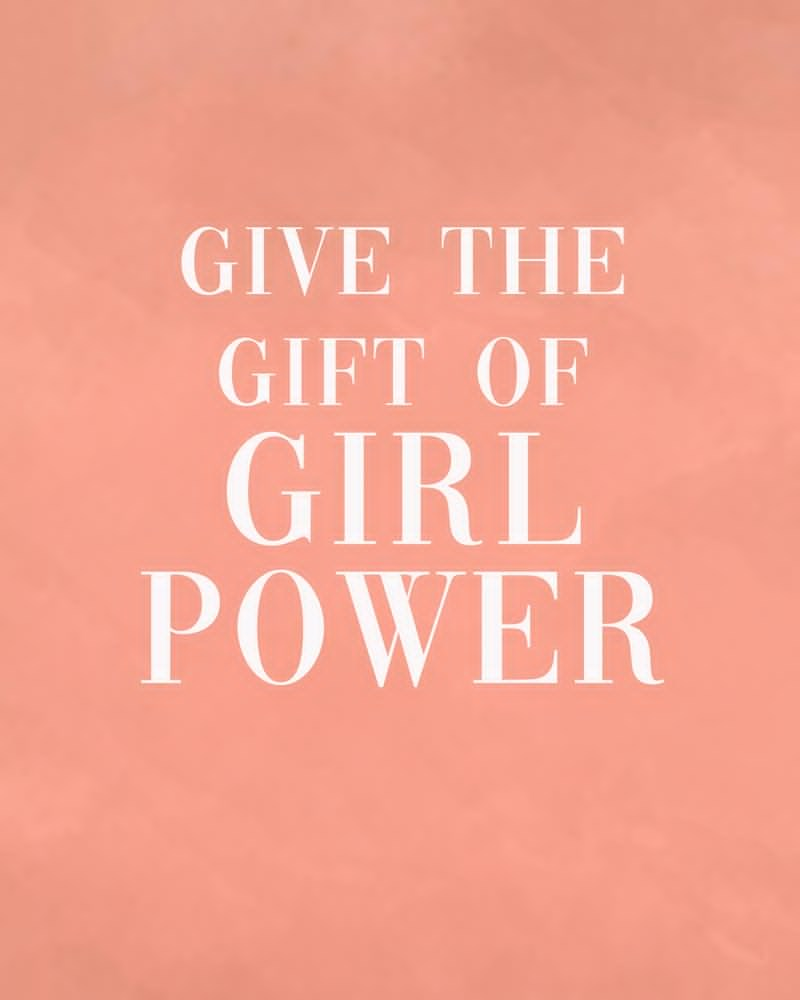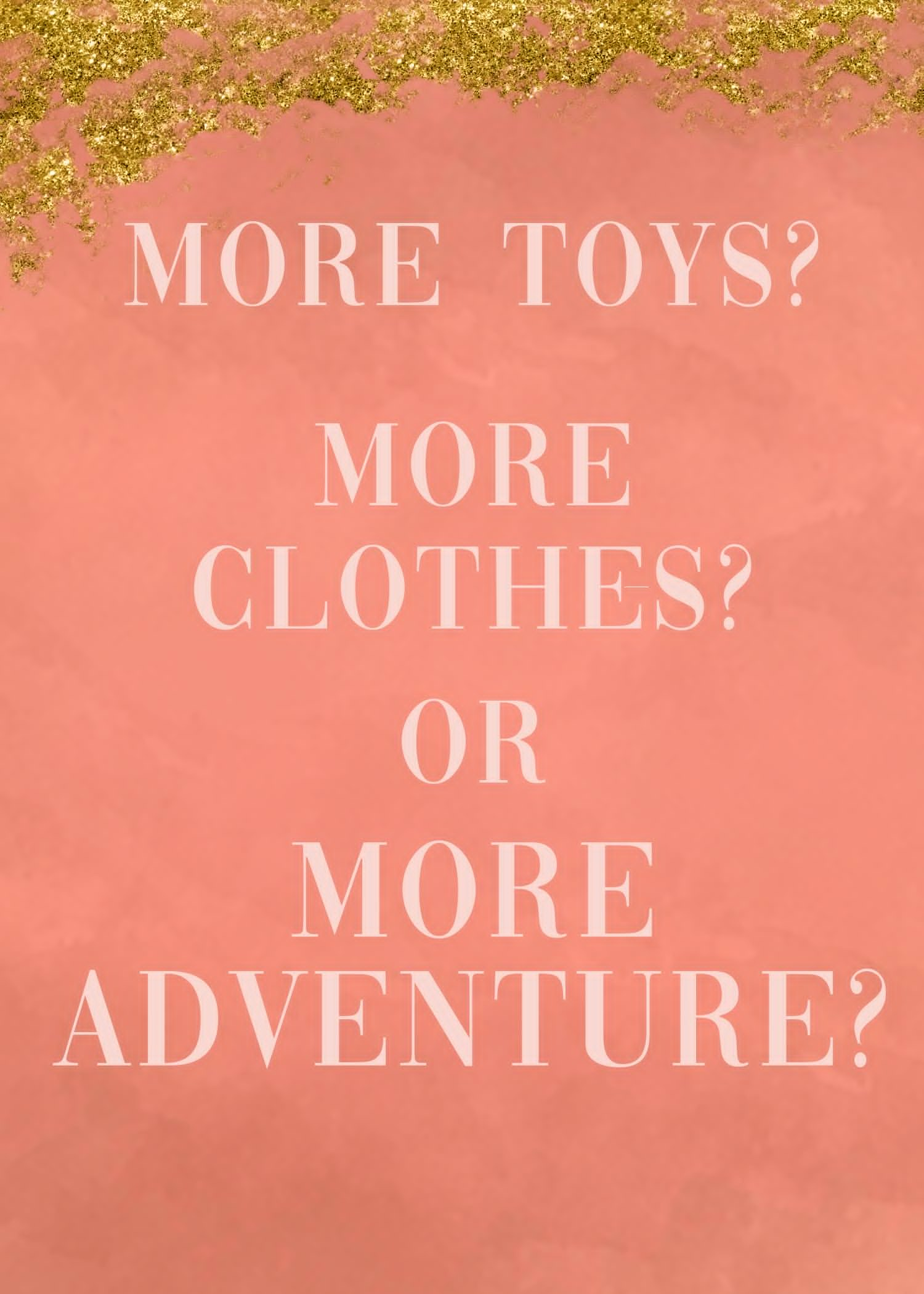 You have the power to change the world one girl at a time.
Imagine a world where all girls reach adulthood powerful and confident in their own skin?  What do you recon the odds are of that happening?  At the moment the stats show that only 20% are getting there.  The rest are on a spectrum from just not happy with part of their figure all the way down to self-harming.
If you are at all like me when you read those stats they made you a bit angry, frustrated, and not sure what you could do to change it.   Especially if you have a girl that you desperately want to be part of that 20% and you are not so keen on those odds. In fact you wanted to make sure that that number was flipped on its head somehow.  That 80% or more should be reaching adulthood powerful and confident.  Self-compassion among women could be the new norm, not a rare bird.
 What if your holiday gift this year could help your girl to become more self-confident?
You are a woman who has a girl in your life whom you adore...and you worry about.  You worry about the influence of social media on her.  You worry about peer pressure and bullying.
So now it is holiday time.  You are thinking about what you are going to get her.
What if your choice of gift this season could help her become more self-confident.  More grateful?  More resilient? You would get to spend some beautiful quality time together and she would love the result.  That would be a serious parenting win right?
Cool we got this.
Because you really have 3 choices:
More toys,
More clothes
Or more adventure?
I'm rooting for adventure.
Toys eventually become clutter
Clothes = Sally's donation box in a year or so.
Or you could get her an adventure she will never forget.  One that has the potential to change her life down a trajectory that leads to greater self-compassion.
You could give her one of 100 girl power adventure boxes available.
These boxes contain the following:
A choose your own adventure photo shoot (to help develop self-confidence and have a cracking lot of fun)
A fine art print celebrating the adventure (so you have proof that you are an awesome parent with a gorgeous kid)
2 tickets to the Girls Got Grit Leadership Forum ( An arts and movement based day-long workshop that develops Gratitude, Grit, Body/Self Compassion + Resilience in girls)
2 tickets to the Girls Got Grit Mums and Mentors workshop (For mums who want to learn techniques to support developing Body Compassion in their daughters even though they may sometimes feel like they lack it in themselves)
A golden detoxifying facemask (this is the recipe Invented for the Every Body is a Treasure Exhibition images).
Plus it is already wrapped up for you.  Done and Dusted.
There are 100 boxes available and the total investment is $97.00.  100% of the sales goes to Every Body is a Treasure Charitable Trust.
To make it fair for everyone on our mailing list we will open up for sales on the 6th of December.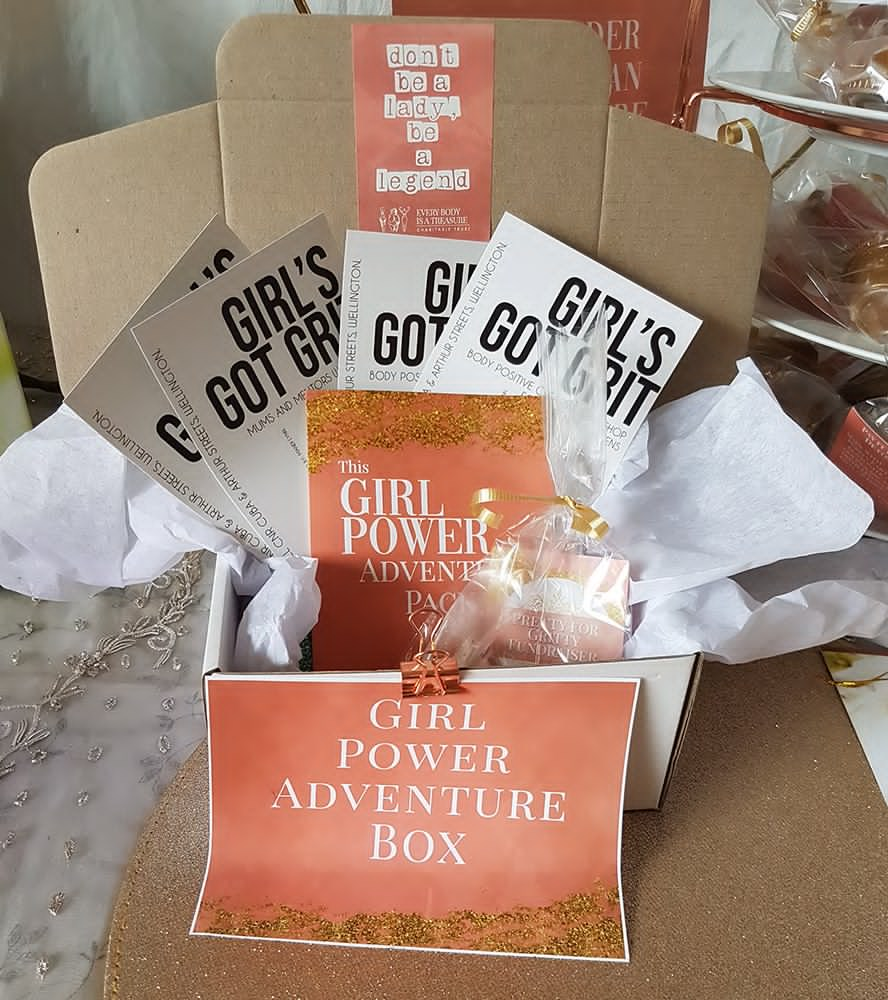 What is a choose your own adventure photoshoot?
Let your daughter read the four sections below and pick her own style of photoshoot that suits her best.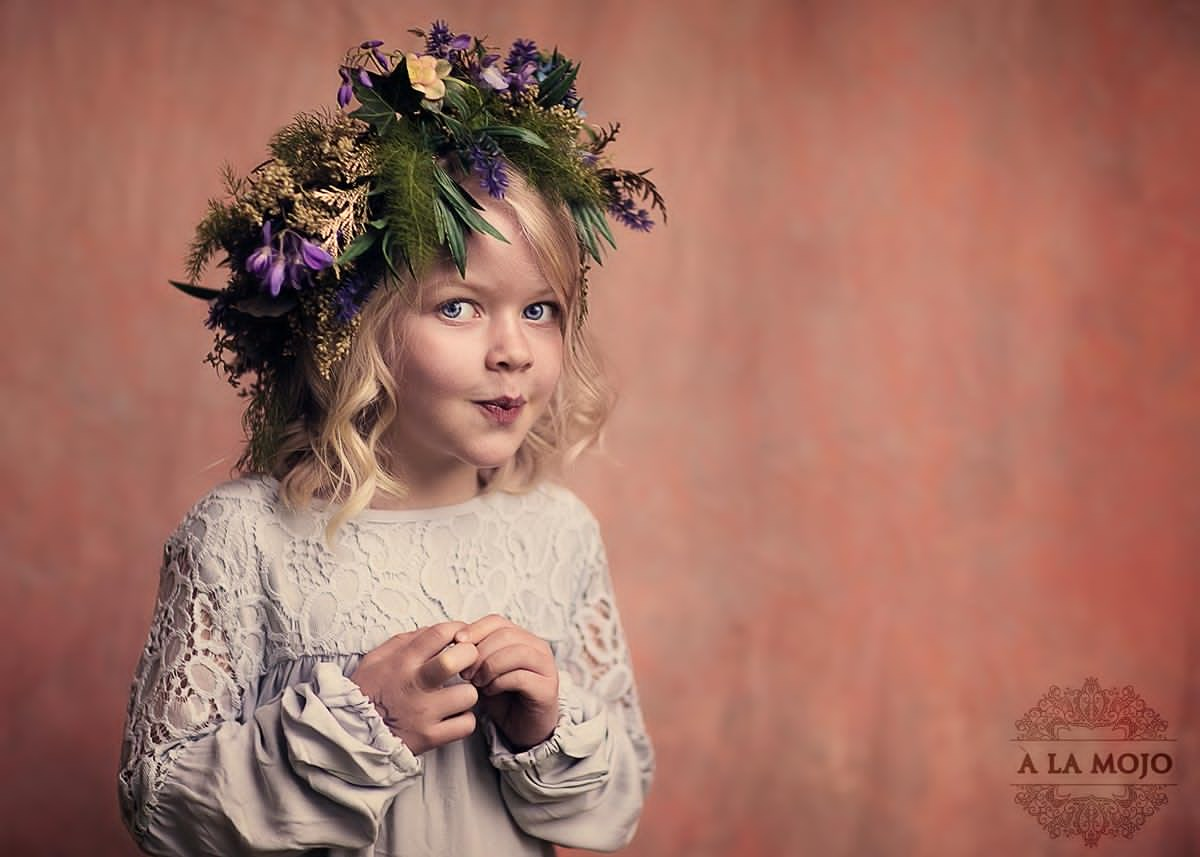 Flower Crown Session:
We pick beautiful flowers out of our garden and make up a custom-made flower crown on the spot just for you.   Then we play in the fairy garden and down by the river at our studio retreat.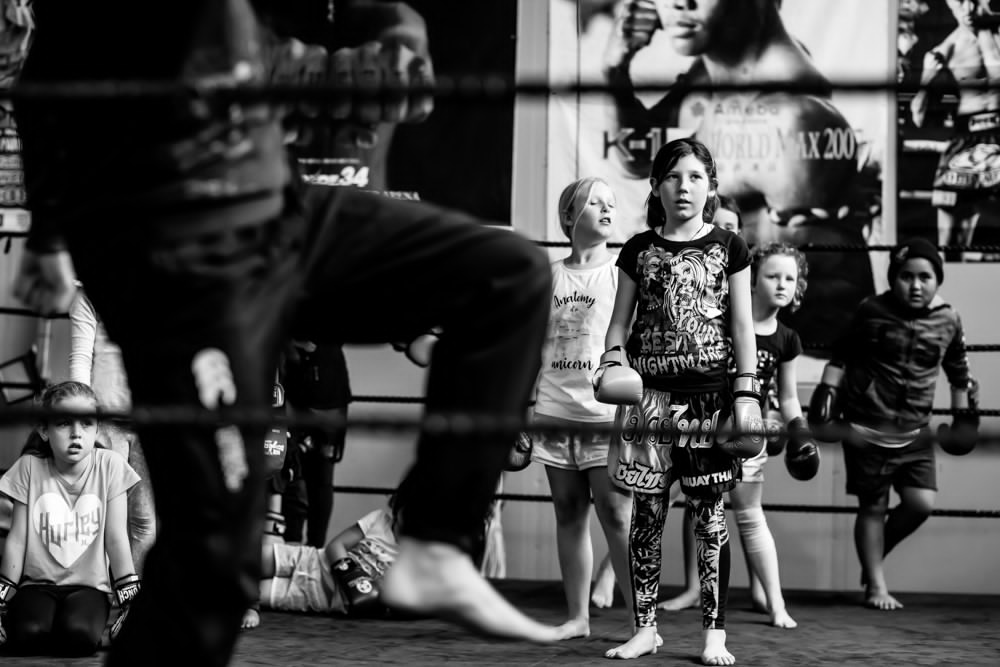 Girls Got Grit Photoshoot
This is a photoshoot that will end up in a book that Every Body is a Treasure Charitable Trust is producing called Girls Got Grit.  It is a photosession designed to celebrate girls who have already identified a strong passion in their life and who are facing and overcoming the hurdles to reach their dreams.  You don't need to be the superstar...but you need to be the resilient one who can handle failure, dust yourself off and get up and get back to work.   It doesn't matter what your passion is...just that you have one and are willing to work hard at it.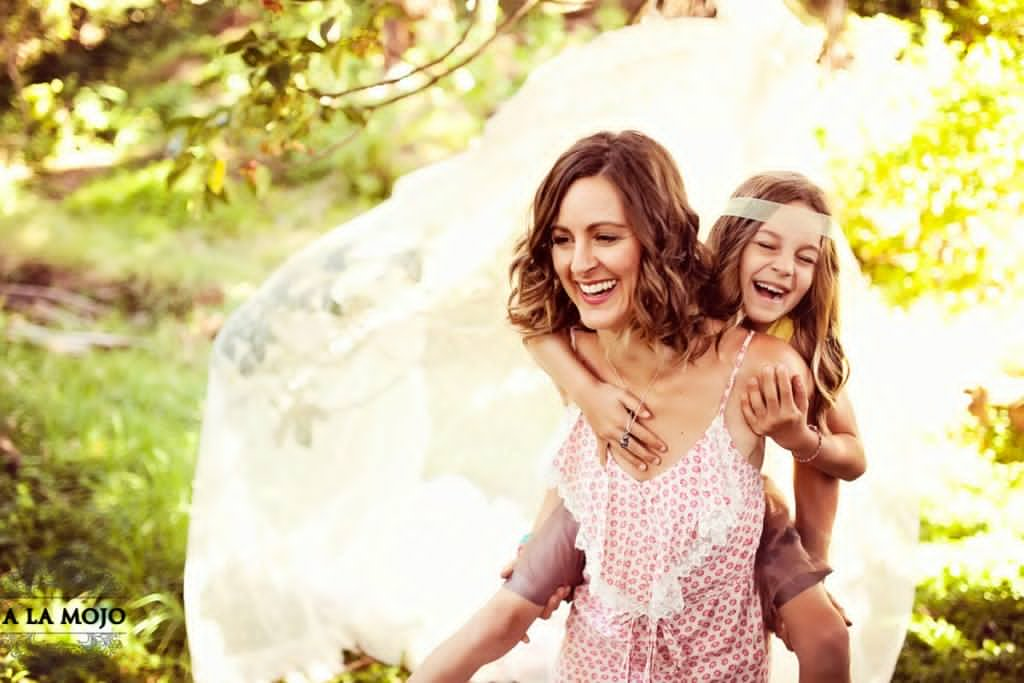 Mother- Daughter Photoshoot
When you just want to have one amazing playdate together where your are mum is not responsible for taking photos.  You want to create a family treasure together and have a blast doing it.  This is one for celebrating your unique relationship before you grow up any more.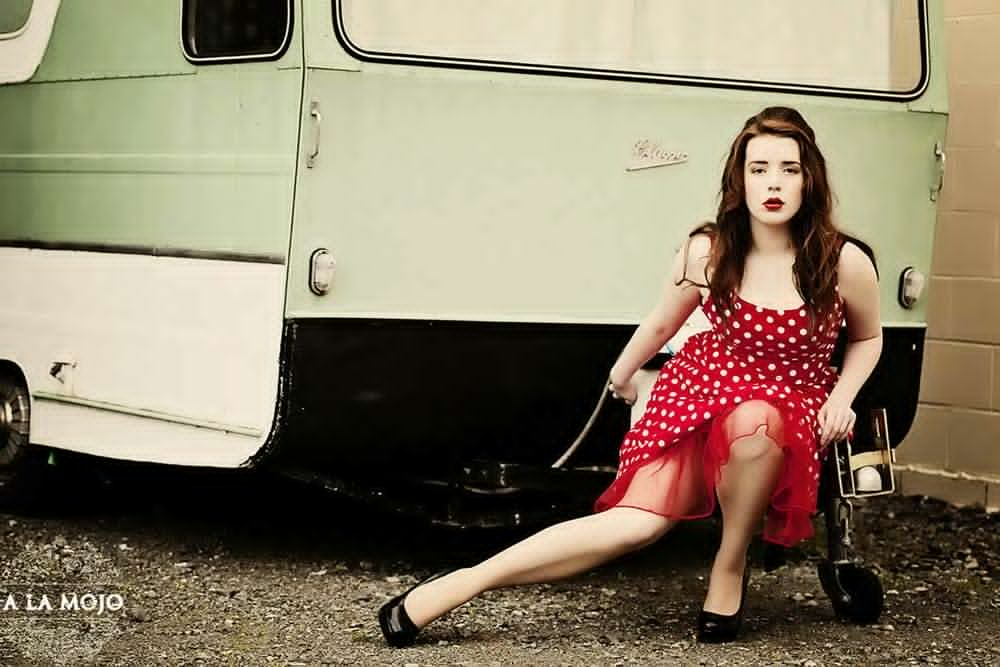 Tween / Teen Confidence Shoot
This shoot is ideal for two types of girls.  If you struggle to feel confident in front of the camera and could use a bit of coaching on how to bring out your own unique beauty this could be ideal.  I will show you the tricks and techniques that models use to make themselves look taller, and slimmer in images.  I will show you how to pose in a way that shows of your figure in the most beautiful light.
If you are happy having your photo taken then we can next level it and create an acting or modeling style portfolio of images and you are welcome to use our studio dress ups or bring your own clothes.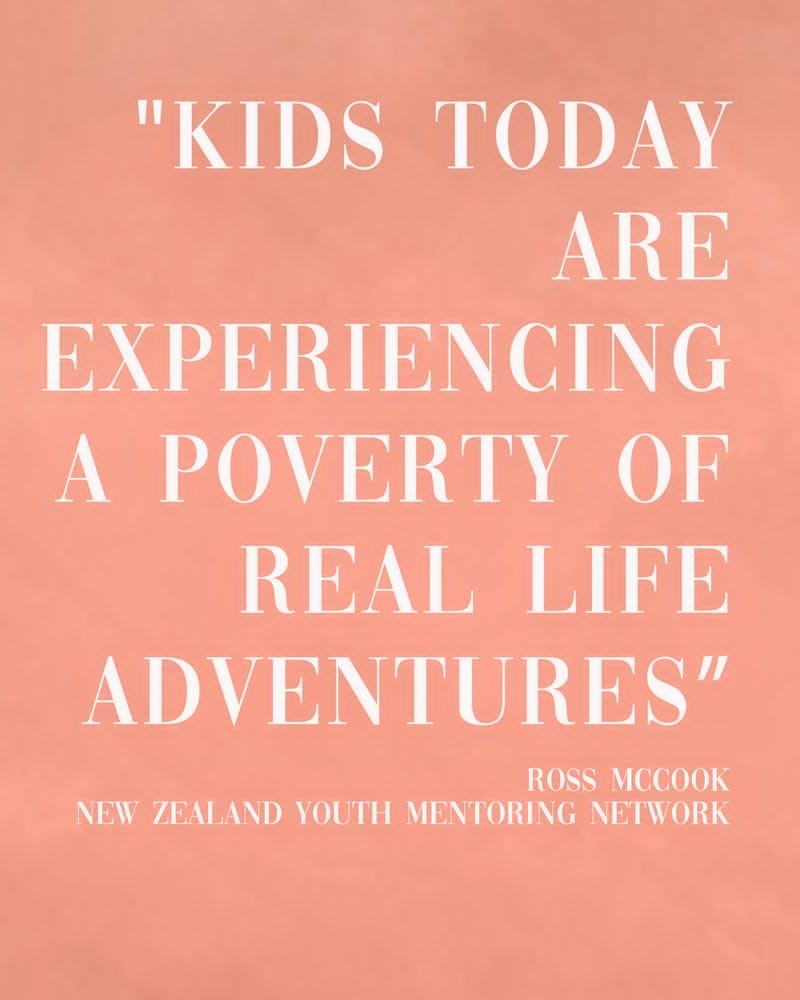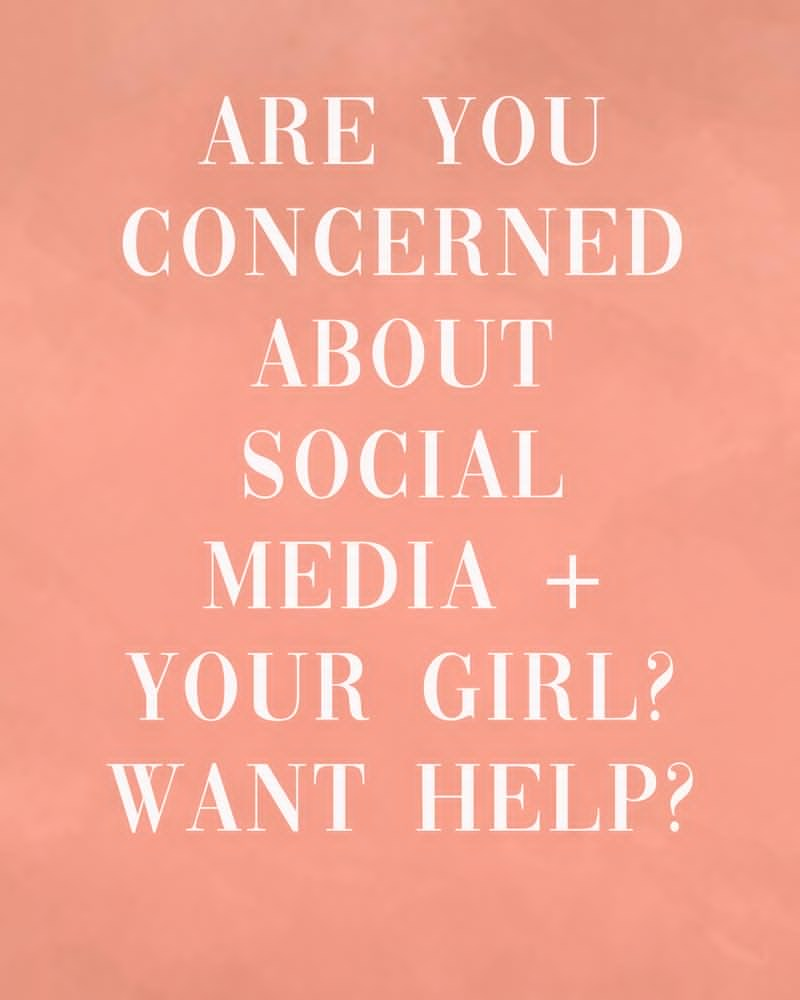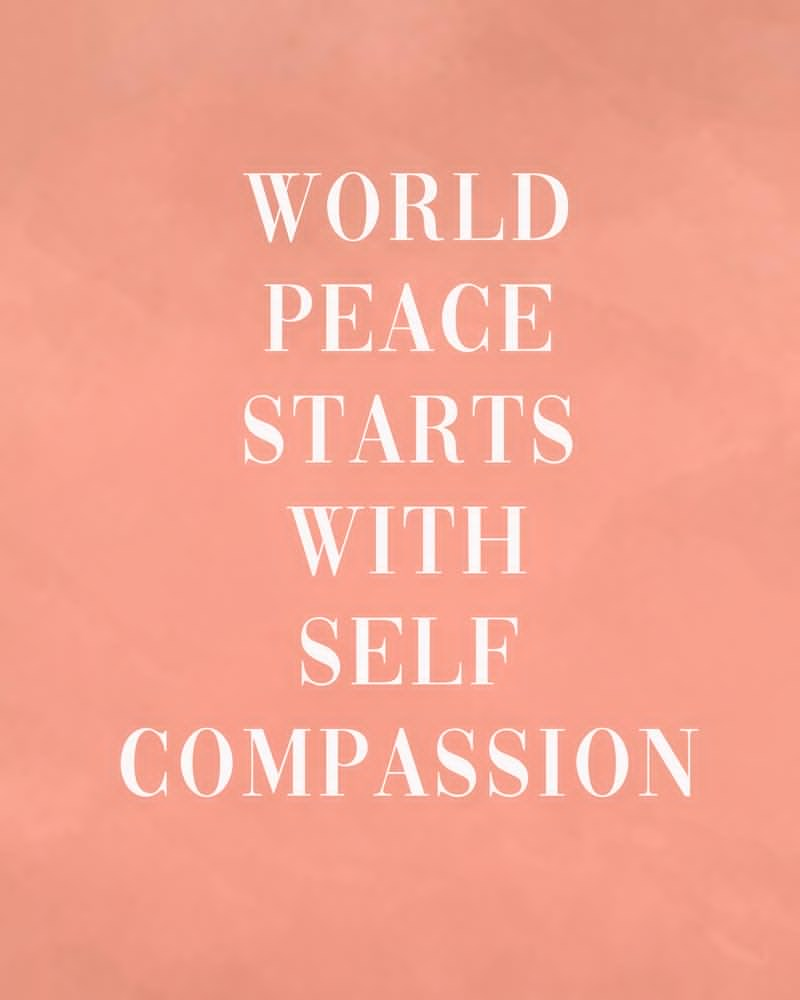 Girls Got Grit Leadership Forum
This forum has been grown by women just like you.  However, its foundation started with a conversation with my niece.
Aunty Mandi?
Yes Harper?
Am I Fat?
I'm Sorry WHAT?
See she was 5.  That conversation happened 2 years ago and started me down a path to discover what the heck is wrong in our society that a 5-year-old is concerned about this.  But more to the point, I was worried about what it meant to her yet to be demonstrated gifts.  If she was already worried about appearance what would that mean to the energy she would have to develop her superpowers.  I had watched that "thing" that indescribable waste happen in the lives of so many of my female family members, friends, and photography clients that I was sick in my gut of thinking of it happening to my niece as well.  Not on my watch.
I am a nurse, a creative, a teacher, a mother, an auntie, a friend.  In all of these areas, I have seen the pressure our girls are under.  I knew I was not alone in seeing it.  You see it too don't you?
So my partner and a girl power friend and I started a trust.
A foundation with the purpose of figuring out what we as mothers and aunties and grans could do to
#1 heal our own stuff regarding body shame so that the tragedy ended with us.
#2 figure out what we could do to support our girls to develop the greatest amount of girl power.
To give them the support that they need to close the wage gap to stand strong in their own personal power.   To develop gratitude, grit, and self-compassion.   All of which are needed to combat the epidemic of self-harm that our youth is facing.
If you think it was hard to be a teen when you were.  Try doing it with the pressures of social media.  As well as starting the trust we figured we would kill two birds with one stone and successfully applied for a grant from the New Zealand Film Commission to shoot a documentary about the quest for a solution to the problem.  Our all female film crew has spent the last year traveling the country interviewing women and girls for Finding Venus.    It is all about Body Compassion.   From the interviews from the experts, youth leaders, mums in the trenches and the girls themselves we have been blessed with some insight into solutions to the problem.
The Girls Got Grit Leadership Forum is the baby that has been born after that year of learning.
If you get one of the 100 Girl Power Adventure Boxes it comes with the choose your own adventure photo shoot but also two tickets to the Girls Got Grit Forum for your girl and a friend to attend and two tickets for you and a friend to attend as well.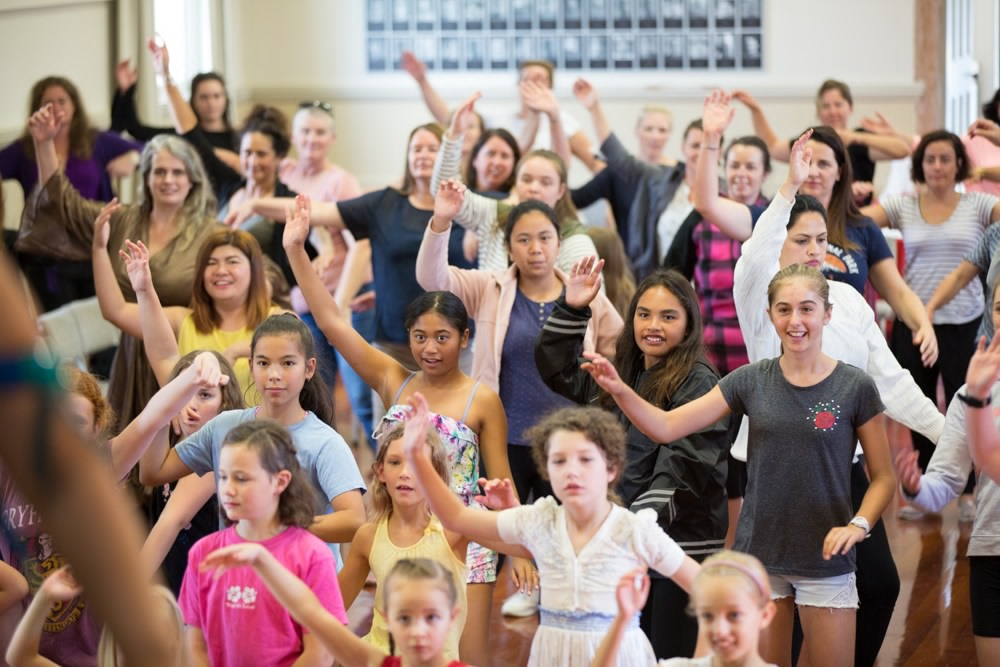 This is a one day arts and movement based fun playful workshop where you learn the following
How to be compassionate to your body (self-defense against social media and a trillion dollar industry that thrives when you struggle with your looks).
How to turn down the loud critical voices in your head and turn up the compassionate creative ones.
Bully Proof Fence - Techniques to handle bullying, or help friends who have been bullied.
Gratitude - How to consistently choose an attitude that makes you happy instead of anxious no mattter how hard things feel.
Become your belly's best friend.  Learn mindful eating, how to get healthy without dieting
We paint and colour and do yoga and play games as a means to learn all of the above.
You get the opportunity to take what you learned and pay it forward into the community.
Designed for girls 10-18.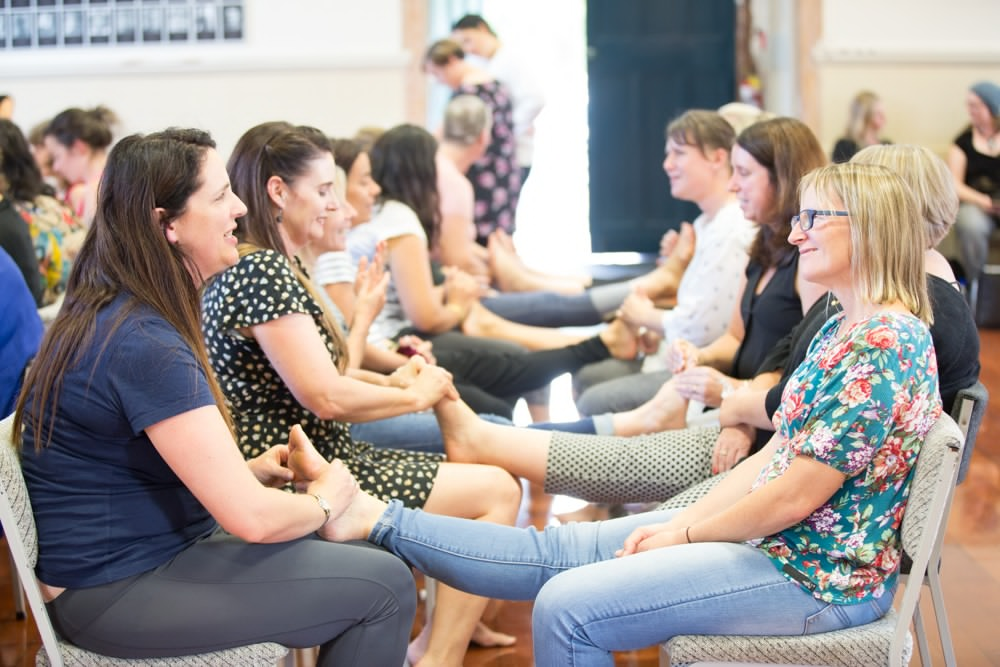 Girls Got Grit - The Mums and Mentors Workshop
When you first had your baby there was heaps of help.  But as she gets older it may be that you have lost that collection of women that you could turn to.  You may feel like professional support is non-existant.  So how do you figure out the snarly questions that come up as your daughter navigates adolescence?  Why do girls seem to go from these bright brave tweens to these moody unpredictable teens?  It is as if the confidence has been knocked right out of them...why and what can be done about it?  Is it possible for our daughters to navigate adolescence with their self-esteem intact and with a robust level of body compassion, self-compassion, and empathy?
This is a workshop for mums and mentors that covers the following:
Body Compassion - how to help your girl with it even if you are struggling with it yourself
Turning down the internal critical voices
Understanding and dealing with moodswings
The art and science of developing grit in girls (the ability to handle and recover from failure)
Understanding the neuroscience behind the teen brain development
What is the most front of mind concern for most teen girls and how you can help them with it.
Mum and mentor care - unpacking your own stuff and keeping it from transferring to the next generation.
Understanding Mindful eating and Health at Every Size
Strategies for dealing with bullies and self bullying in the form of self harm
Hands on arts and movement based workshop to help you navigate the trickier adolescent years.
There are only 100 adventure boxes available for 2019