To Boudoir or Not to Boudoir?
Sarah came to our studio about a month ago.
She was nervous and her goal was to simply get at least one photograph that she actually liked of herself.  Usually she hid behind the camera and didn't feel she was photogenic at all.
I laughed and told her that was easy.  Asked her all about herself and then asked the question.
"Have you ever thought about doing boudoir?"
She asked what it was.
I said photography when you are down to your nickers and nothing else.  She laughed, "Me? I'm I bit passed that don't you think?"
I just shook my head.  Laughed back at her and said…"Nope.  You aren't." The truth is there is no "past it for boudoir"  If you have a body...you have a boudoir body. Sensual is in the mind...the body follows.
I told her there was no pressure at all but if she felt comfortable at the end of the shoot and wanted to stretch her comfort zone she was more than welcome to add that part on to her shoot.  But I warned her. If she did it she would fall in love with the images so much that they would make up the majority of what she ordered in the end.
She laughed, "we will see about that"
I laughed back "Yep" with a secret smile.
I won.
I knew I would.  It was something she had thought about doing but didn't know if she was brave enough. I know that I make people feel incredibly comfortable so comfortable and so beautiful that they start to believe in themselves again.  Their mojo starts bubbling to the surface and if it bubbles enough then boudoir is the next step.
Sarah did the shoot.  I guided her through it.  It takes an additional 20-30 minutes but in the end most women who do the boudoir section are so blown away by how beautiful they look that they end up buying boudoir photos 3:1.
At A La Mojo studio boudoir is where the clothes become less and the sauciness becomes more.  However, we make a very definite line at our studio. We don't shoot sexual shots. We shoot sensual.  I am sure you can recognize the difference. If you want objectified shooting I can recommend other photographers that have more of that style.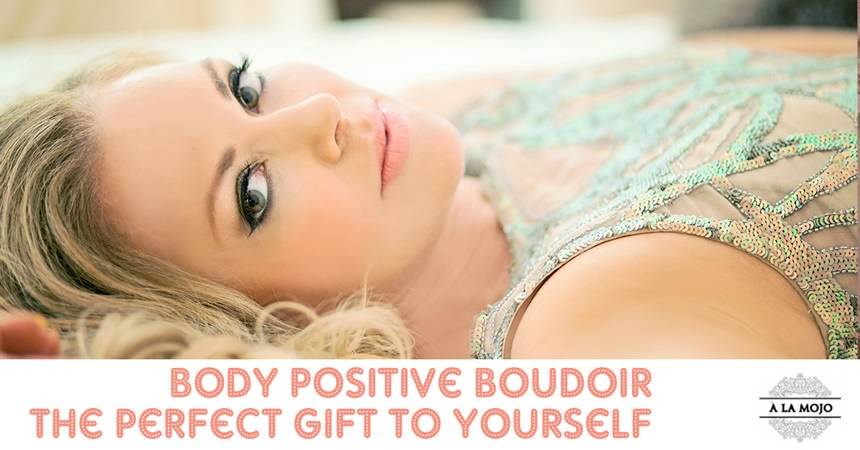 I shoot with the female gaze.  I see your beauty and celebrate it for you...not for anyone else.  They can appreciate it too but this isn't about that. It is about holding up a mirror to your own sensuality. In the modern world, our sensual side often dries up with our mojo under the weight of all of our responsibilities.  This shoot gives it a chance to come out of hiding.
If you are hesitant about what to wear, don't worry about having perfectly matched bras and underwear. I've done a beautiful shoot when a woman had only her old granny panties and a munted Farmers Bra (typically what I am wearing day to day but we will just move on from that).  The point being that I can make anything look good.
Oh and don't worry about your rolls.  I know how to roll them in all the right directions.  I have extra bits of clothing you can wear, I have silks, I have throws.  I have a luscious sized body myself and I know how to rock them.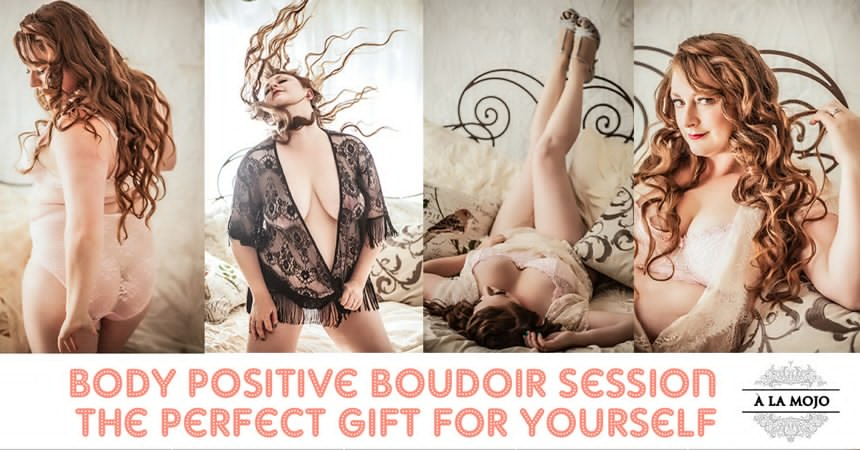 Now if you have fancy knickers...bring them along.  We will showcase them. On the rare occasions that I have a matching set on I am so blown away that I want photographic proof too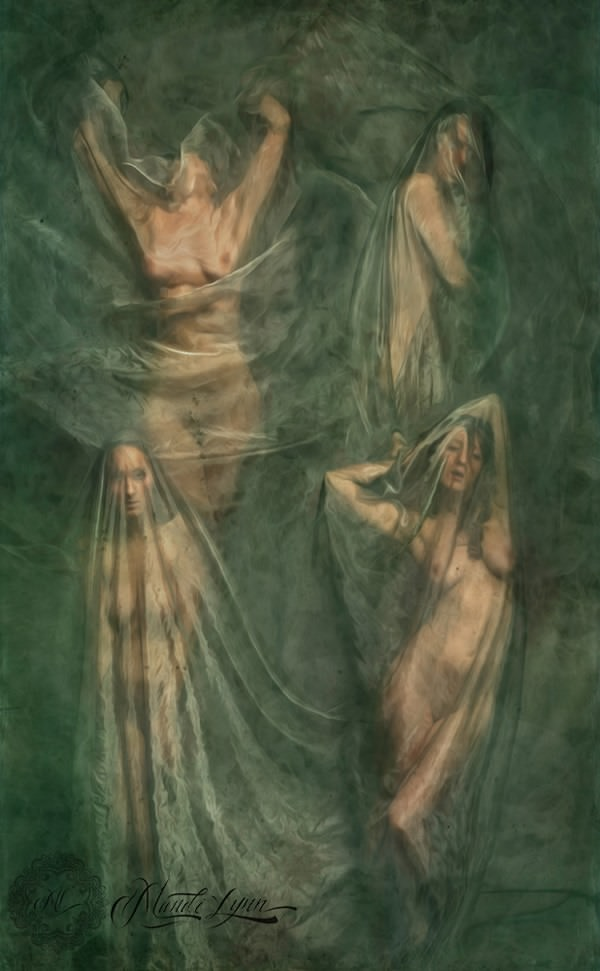 P.S. Last year I won New Zealand's Creative Photographer of the Year and most of the images were nudes...just sayin…I'm pretty good at this stuff.
P.s.2.0  - You don't have to do boudoir if you come and see me. About 30 % of my clients keep their clothes on for the whole shoot.  It is totally your call and there is no pressure to go down that route.
P.S.S.  Oh yes… nudes.  You can get your kit off.  I don't get embarrassed. I was an obstetrical nurse and  lactation consultant before I was a photographer so if a woman has it, I have next level seen it.   At our studio we have a beautiful warm indoor boudoir. We also have a beautiful native bush section for you and your own native bush ;).  We also have a private river section and if it has been raining recently there is even a waterfall.